So you're thinking of a trip to Scandinavia, but don't know where to go. Sweden and Norway are both popular countries with plenty to appeal to visitors – stunning scenery, beautiful coastlines, islands galore, great skiing, pretty villages and some vibrant cities too.
So how do you decide which country to visit? Is Sweden better than Norway? Or does Norway top the visitors' polls? We've checked out the facts and figures and done a handy comparison so that you can decide – Norway vs Sweden: which is better? There's only one way to find out – read our guide!
Size and population
So first things first, which is bigger: Sweden or Norway? And which has the larger population?
Well, Sweden is the winner here, both in terms of size and population. At 450,000 square kilometres, it's almost a third larger than its long, thin neighbour which covers 324,000 square kilometres.
And as for population, Sweden has almost twice as many inhabitants as Norway, with a population of just over 10 million, compared to Norway's 5.5 million.
Language
Obviously Swedes speak Swedish, and Norwegians speak Norwegian, but how similar are they, and do Swedes understand Norwegian and vice versa?
Well, both the Norwegian and Swedish languages originate from Old Norse and are closely connected, with similar grammar, structures and vocabulary. However, they do sound obviously different with their own distinctive pronunciations.
But the truth is that they are quite similar, and native Swedes are able to understand and speak a certain amount of Norwegian and vice versa.
Things for visitors to see and do: Sweden vs Norway
Both Sweden and Norway have an amazing variety of things to see and do, not least adventure sports, mountain villages, lively cities, unspoilt archipelagos and, of course, the famous fjords.
Scenery: Sweden vs Norway
Norway probably wins out for spectacular scenery, with its majestic and unique coastline indented with steep cliffs and deep blue fjords.
But visiting the fjords can be expensive and involve a lot of planning (check our our advice on how best to visit the fjords), so Sweden's lakeland and archipelagos, with their pretty waterfront villages and laidback lifestyle, can be a good alternative for a relaxing, chilled-out holiday. 
If you're visiting from a more densely populated country (like the UK, for example), then both Norway and Sweden both offer a slower pace and plenty of wild spaces to really get away from it all.
Cities: Norway vs Sweden
Both Oslo and Stockholm are fascinating cities to visit. Stockholm is the more picturesque city of the two, built on 14 islands and with a well-preserved old town and some world-class museums.
Oslo shouldn't be ignored though – it has a lively waterfront with some great contemporary architecture and a vibrant restaurant and bar scene.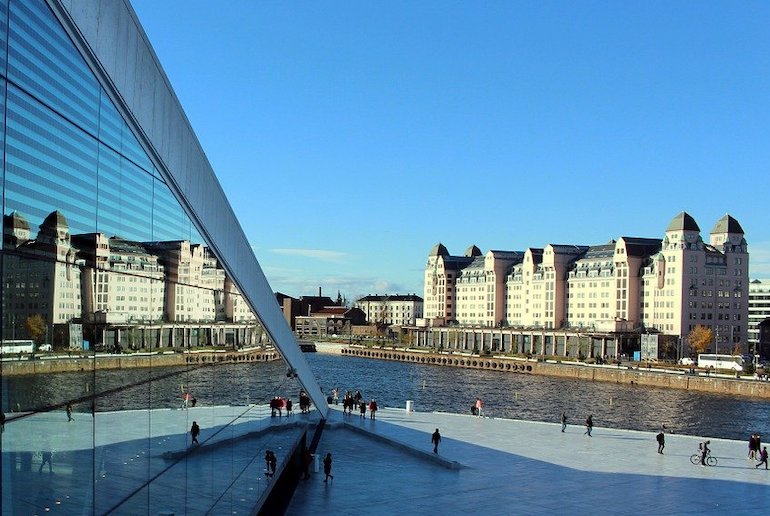 For sheer beauty, however, we think Stockholm wins the prize – it's one of the most attractive cities in Europe, both in summer and winter, with an Insta-worthy view on almost every street corner.
What about the prices?
Hotels, food, sightseeing… pretty much anything you're likely to buy as a tourist will be considerably cheaper in Sweden than in Norway. So while Norway trumps Sweden for certain things like natural beauty, wildlife tours and extreme sports, it can be a very expensive place to explore properly. Hey, even Norwegians have been known to hop over the border into Sweden for cut price booze and consumer goods!
In practice this means that, over the course of two-week vacation, visiting Norway could cost you hundreds or thousands of dollars more than an equivalent stay in Sweden. That's not to say that you shouldn't visit Norway – it's just that you should expect the prices to be higher.
You can compare the costs of everyday things like meals and transport in our guides to the cost of living in Norway and Sweden.
Outdoor sports: Sweden vs Norway
Both countries have loads to offer adrenaline junkies, from para-gliding to glacier skiing and white-river rafting to ice-climbing.
Norway is probably better for real extreme sports, simply because of its high mountains and dramatic scenery – check out some ideas here – though Sweden is better for lakeside camping and gentle paddling downriver in a kayak.
Hiking: Norway vs Sweden
Norway and Sweden both have some great hikes, so take your pick! Norway is good for steep hikes up high-drama peaks, where you can get your winning Insta pose – the trek up to Pulpit Rock is the classic example of this.
Sweden, meanwhile, has some amazing long-distance hikes, such as the Kingsleden, that wend their way through national parks, dramatic scenery and long stretches of wilderness. Check out our guides for more on hiking in Sweden and Norway.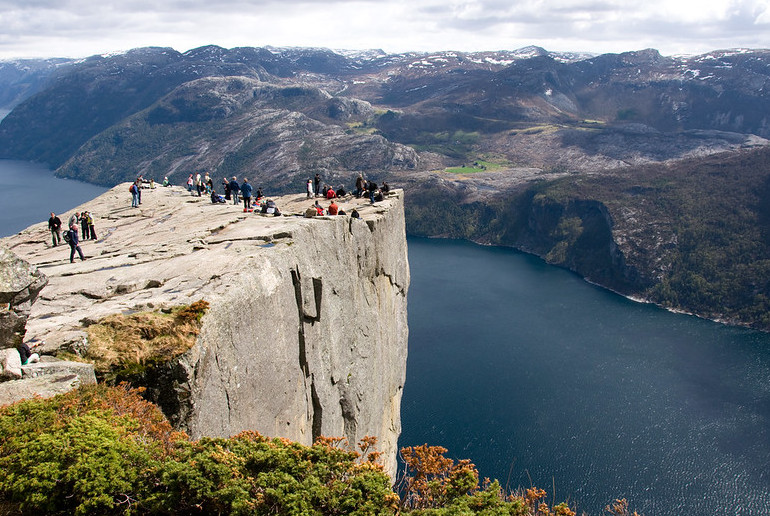 Which is better for the northern lights: Sweden or Norway?
Well, both Sweden and Norway have large parts of their landmass above the Arctic Circle, so both are pretty good places to view the amazing spectacle of the northern lights from late October to early March. What you need for northern lights viewing is dark, clear skies, so Norway is good in terms of having wide swathes of uninhabited land with no light pollution.
Sweden meanwhile has a good infrastructure to get you to the wilderness and is probably a bit cheaper if you want to go on a guided tour. Both countries run great guided tours to help you see the northern lights at their best, such as this one from Malören in Sweden and this one from Tromso in Norway.
For more on the best way to see the Northern lights, check out our comprehensive guides to watching them in Sweden and Norway.
Sweden vs Norway for skiing – which is best?
The short answer is both have fantastic skiing. Both countries have hosted the Winter Olympics – most recently Lillehammer in Norway in 1994 – both have some great ski resorts and both have miles and miles of pistes for cross-country and downhill skiing.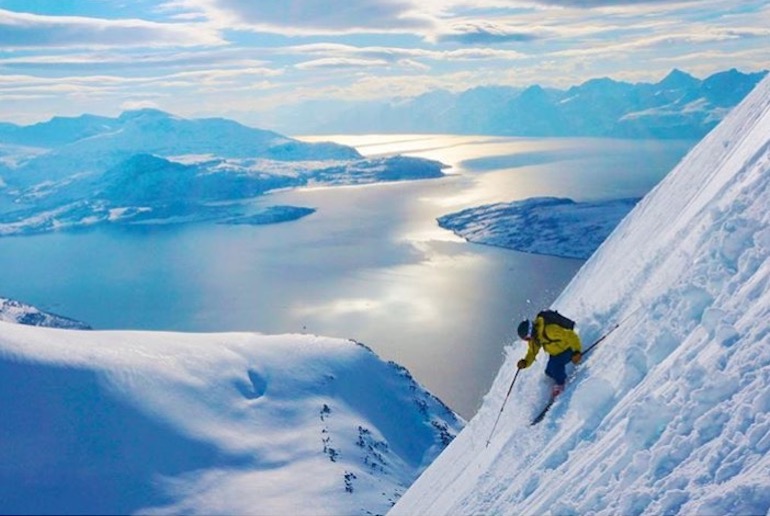 For more on skiing in Norway click here and for all the lowdown on skiing in Sweden click here and here.
Which is safer: Sweden or Norway?
We've looked at the Norway vs Sweden crime rates, and the good news is both countries are pretty safe to travel around, with low crime rates and efficient, trustworthy police forces.
Norway comes out with lower crime rates overall, with a murder rate of about half that of its neighbour – 'just' 31 murders in the whole country in 2020.
So, despite all those Scandinavian crime dramas making it look like gory murders are around every corner, it's actually a very safe place to live.
Is it better to live in Sweden or Norway?
And if you're thinking of a long-term move to Scandinavia, it's a big decision to make – where to live: Sweden or Norway? So, we've checked out the pros and cons of living in Sweden vs Norway for you.
First of all, how much will you earn? What is the average salary in Sweden vs Norway? The good news is that Norway and Sweden both have among the highest average salaries in the world.
Norwegians earn slightly more at the equivalent of around $51,500 a year, while annual salaries in Sweden are the equivalent of around $50,500. The bad news is that both countries have a correspondingly high cost of living!
To find out more about what things cost, check out our guides on the cost of living in Sweden and Norway.
As for life expectancy, both countries rank in the world top 20 for long life. Norway comes in at 14th with an average life expectancy of 82.3 years, while Sweden just pips it at 11th, with Swedes living an average of 82.7 years.
Is Sweden or Norway richer?
This is a tricky one because it depends how you measure it. In terms of GDP, Sweden is richer because its GDP in 2020 was the equivalent of $US 537.61 billion as opposed to Norway's, which was $US 362.01 billion.
However, if you factor in the population, Sweden's GDP was $US51,800 per capita, while Norway's was $US61,000 per capita – making Norway richer per head of population.
So, is Sweden better than Norway?
Now we've given you all the facts and figures it's up to you to decide! Both countries have good points and bad points, but as far as we're concerned they're both pretty amazing places to visit, and whichever you chose we're sure you won't be disappointed. So, our advice is to visit both!
And if you need any help in choosing where to go first, we've got loads of posts on all aspects of visiting Sweden and Norway.
See also:
The best time to visit Sweden
The best time to visit Norway
21 things you should know before visiting Norway
Like what you've been reading? Get our best tips by email!