Longing for a trip to Northern Europe, but can't decide which country to visit?
Both Denmark and Finland are great choices – but which one is best for a first-time visitor?
Although Denmark and Finland are similar in some ways, both are distinctly different places that would take months or even years to explore fully.
We'll go through the main differences here – from what you can see, to how much things are likely to cost when you arrive – and help you decide which country to visit.
Size
Population
Climate
What to see and do
Cost of living
Safety
Language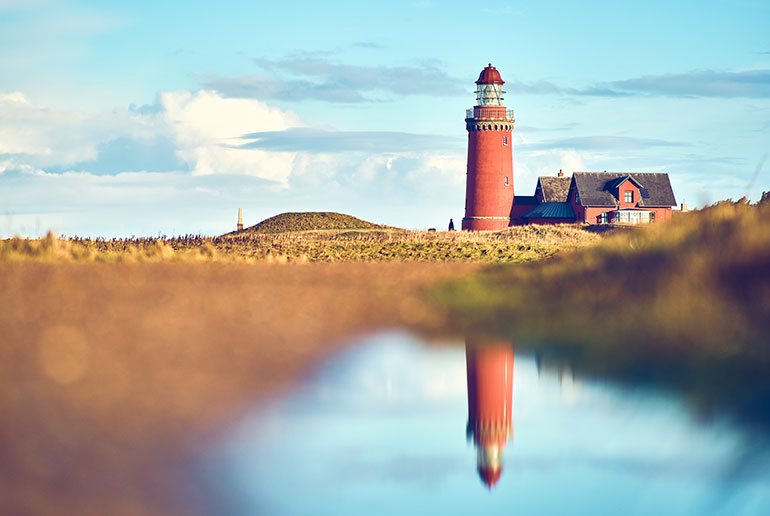 First up: which country is bigger?
Geographically, Finland is bigger than Denmark – a LOT bigger!
Finland is 338,439 square kilometers (that's around 130,672 square miles) and it's the second largest country in the Nordics, just after Sweden.
Denmark's size is only a fraction of Finland's, totalling just 42,951 square kilometers (16,584 square miles).
So if you want to 'see' Finland properly, from the cities of the south to the wilderness areas of the north, you'll need a lot more time to get around.
Population of Denmark vs Finland
When it comes to population, there's actually not much difference between the two countries.
Finland has a population of around 5.5 million, while Denmark is home to around 5.8 million people. So they're pretty close, but as you'd expect, Denmark is more densely populated.
This might not sound like a big deal, but it will definitely shape your experience of each country.
So while Denmark isn't crowded, by any means, it feels more built up, and you'll encounter big towns and cities more often as you travel around.
And conversely, Finland's bigger towns and cities feel very spread out, and it's incredibly easy to find 'proper' nature pretty much anywhere you go.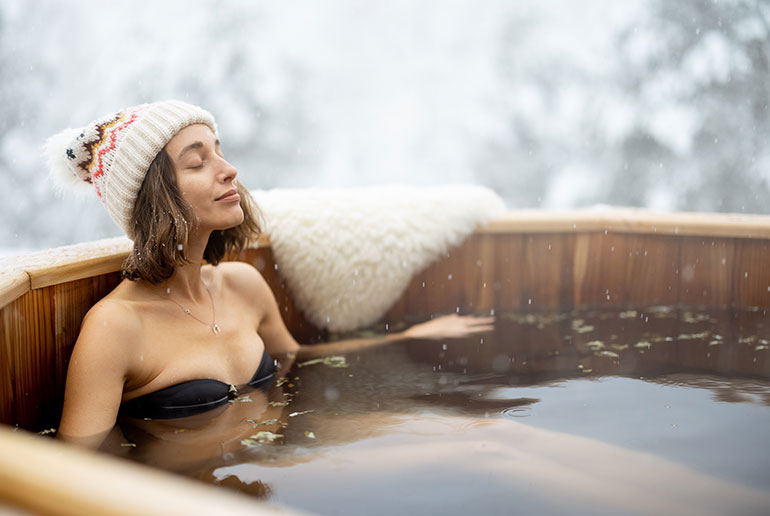 What about the climate?
Denmark and Finland both have cold winters and mild, comfortable summers. So whichever country you choose, you'll need to pack the right clothes for the season.
Summer temperatures in both countries can hit 25c (77F) on sunny days, while winter temperatures in Copenhagen and Helsinki can drop below freezing for days on end.
And while the climate in different parts of Denmark remains fairly stable, there can be huge differences between the north and south of Finland, even on the same day.
While Helsinki in winter can be chilly, it's not unusual for Finnish Lapland to see temperatures of -20c (-4F) – or even colder in the darkest depths of winter, when the sun barely rises above the horizon.
These guides have more on the weather in Finland and Denmark.
What to see and do: Denmark vs Finland
Denmark and Finland are both amazing places to visit, with loads to offer first-time visitors.
They offer very different types of vacation though, and which one you choose will depend a lot on what you want to spend your time doing – whether that's hanging out in cool cities, or exploring true wilderness areas that are increasingly hard to find in Europe.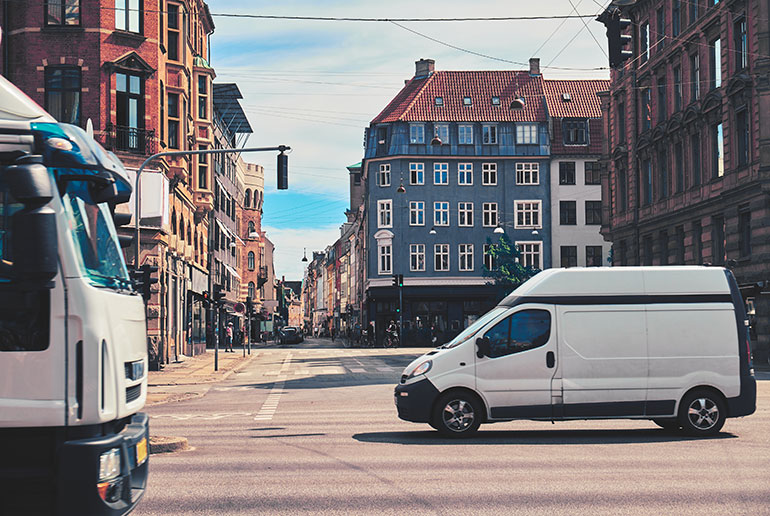 Cities
Most visits to Denmark and Finland start in the capital cities – Copenhagen and Helsinki, respectively.
Copenhagen is best known for its colourful waterfront buildings, its famously good New Nordic food, its cycling culture, and a laid-back vibe that is hard to find in other parts of Scandinavia.
There's a much more continental feel in Copenhagen compared with other Nordic capitals like Helsinki, especially during the summer, when people flock to the waterfront for daytime beers.
Lots of tourists start by getting their bearings on one of the canal cruises, which offer great views of the city.
Copenhagen is also home to the historic Tivoli Gardens: a large amusement park with thrill rides, arcade games, and concerts. You can get admission tickets here!
Other cities worth checking out in Denmark include Aarhus, Odense, and Aalborg, but for culture, food and pretty much everything else, Copenhagen should be your first port of call.
Over in Finland, Helsinki is the natural focal point for Finnish art, music and culture. Big tourist attractions are relatively few and far between, beyond some beautiful churches, parks and historic sites, but it is the perfect base for trips out into the surrounding countryside.
Many tourists stay in city centre hotels, heading out during the day to visit Helsinki's islands on guided boat tours.
Helsinki also has a good bar and nightclub scene, with everything from karaoke joints and live music venues to themed bars.
Other big cities worth checking out in Finland include Tampere, Turku, and Oulu, but if you're only visiting Finland for a few days and want to mix city-centre sightseeing with some time in nature, Helsinki is a safe bet.
Nature
Denmark is a flat country, spread across multiple islands, so you won't find any mountains there.
However you will find picturesque landscapes with green rolling farmland, plus beaches with crystal-blue waters.
That means a rural holiday in Denmark is more likely to be focused on lazy bike rides and picturesque villages, rather than true back-to-nature experiences.
Finland's nature is a lot more diverse, with dense forests and many, many lakes – over 188,000 in total.
If you visit the north of Finland during the winter, you also have a good chance of seeing the northern lights, something that's not usually possible in Denmark. In summer, you can also see the midnight sun!
Finland also has a lot of other winter activities to try, from dog sledding and reindeer farm experiences to visiting Santa in Lapland.
There are also unique places to stay, like the Kakslauttanen Arctic Resort, where you can sleep under the northern lights – in an igloo!
Speaking of snow and igloos, Finland is also famous for its many winter sports such as skiing, snowboarding, and snowmobiling.
The big question: which country is cheaper to visit?
Well, no matter where you travel in Northern Europe, it's going to be pricey. The Nordic countries are famous (or infamous!) for being some of the most expensive parts of Europe.
There's not a huge difference between the two countries, but Denmark is generally more expensive than Finland – whether you're planning to live there, or are simply visiting.
And as a rule of thumb, things are usually a lot more expensive in the cities – accommodation and dining are especially pricey in Copenhagen, for example (here are some tips for free and cheap things to do instead!).
If you want to find cheap accommodations around Denmark, Booking.com is a great place to start. There are also lots of very good hostels in places like Copenhagen. Just make sure you book in advance, to get the best bang for your buck.
Finland isn't exactly a bargain destination either; in recent years, it's become one of the most expensive countries in the EU, behind Denmark and Ireland.
One thing to consider is that, because Finland is so much larger than Denmark, transportation might end up costing you more.
Finland also has a lot more set-piece tours (like this epic snowmobile tour), which are well worth doing, but can quickly add up.
Which country is safer: Denmark or Finland?
Both Denmark and Finland rank up there among the safest countries in Europe. But which one is safer?
When comparing crime, the two countries rank almost identically. In mid-2022, the crime index was 26.23 in Denmark and 26.52 in Finland.
Of course, it's always important to be aware of your surroundings. But generally speaking, you won't have to worry about your safety in either of these countries.
What about the language?
The Danish and Finnish languages are very, very different!
They are each part of a different language family: Danish is a Germanic language, while Finnish is a Uralic language.
Danish is closely related to Swedish, Norwegian, German, and English. Meanwhile, Finnish is closely related to Estonian and Hungarian.
Danish is by far the easier language to learn if you're a native English speaker. The same cannot be said about Finnish: it's said that Finnish is one of the very hardest languages to learn as an English speaker.
The Finnish language is very complex and introduces concepts that don't really exist in English. For example, a single word can be an entire sentence.
Additionally, it uses double vowels and double consonants. An example of this is 'kuunnella', which means 'to listen'. Or 'hyvää iltapäivää', which means 'good afternoon'.
It's also important to note that if you're in the southeastern region of Finland, you may hear a lot of Swedish in addition to Finnish.
Do Danes and Finns speak English?
Now, if you're visiting relatively soon, it's not likely that you'll be able to get fluent in either Danish or Finnish in time for your trip.
But the good news is this: most Danes and Finns speak English with disarming fluency, and you should have no trouble getting by with English alone, especially if you stick to big cities!
So, should you visit Denmark or Finland?
Both Denmark and Finland have a lot to offer visitors.
If you're looking for wilderness activities, and a true sense of 'getting away from it all', Finland is the better option.
If you're looking for cool cities, world-beating cuisine, and a relaxed vibe, Denmark is the way to go.
Whichever country you decide to visit, you won't regret it. Our honest advice, if your budget can stretch to it, is to give both of them a try.
See also:
Nordic vs Scandinavian: what's the difference?
Sweden vs Norway: which one should you visit?
Like what you've been reading? Get our best tips by email!