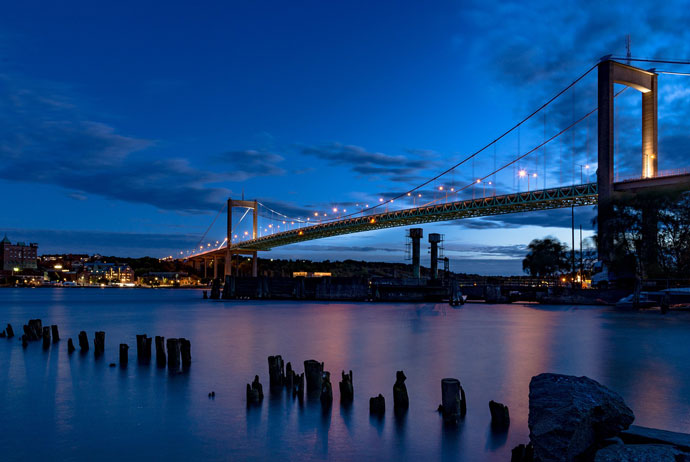 Gothenburg travel guide
Gritty, pretty and as cool as a midwinter's morning: Gothenburg is having a bit of a moment. The west coast's biggest city spent centuries playing second fiddle to Stockholm, around 400km to the east, but is now emerging as a world-class destination in its own right, with glorious parks, a thriving arts scene and some of Europe's best seafood – not to mention the sprawling archipelago of serene islands that sits just offshore.
Founded in 1621, Gothenburg – or Göteborg, as the Swedes know it – made its money from the sea. And the city still clings dearly to its blue-collar roots and proud shipbuilding heritage. Vast container ships pull in at the busy port, the biggest in Scandinavia, which sits at the heart of the modern city. Vintage trams rattle along the wide avenues. And yeah, Volvos are still made here.
But thanks to clever planning and a young, student-heavy population, Sweden's second city has entered the 21st Century with a fresh new focus. The tech, film and music industries have earned it a reputation for creativity and the outside world's growing obsession with all things Swedish means that tourism, rather than boat making, is now the industry on everyone's lips.
New hostels and hotels pop up with surprising regularity for a city of just over half a million inhabitants, and the options for eating and drinking in Gothenburg have diversified beyond all recognition in the past decade or so. Nepali, Swedish, Turkish and American… you name it, you'll find it somewhere here. With a weekend in the city you could take in a few art galleries and museums, shop for Swedish design products, ride rollercoasters, gorge yourself on shellfish, take a dip in the sea (ice permitting) and still have time to natter with the locals over coffee.
Stay for longer and the west coast's more sedate pleasures are easy to uncover. Go sailing in the archipelago, pick mushrooms in the moody pine forests, or take a road trip north for lunch at one of the tiny fishing villages that skirt the Bohuslän coast.