One of the best ways to enjoy the dramatic landscapes and sensational scenery of Scandinavia is on a road trip.
Here are some of our favourite long-distance journeys, plus a couple of shorter drives that allow you to see the best of the Scandinavia's scenery as a quick and easy day trip.
So, whether you're heading out on a full-length road trip or just doing a dramatic short jaunt, buckle up and enjoy the ride.
Oslo to Helsinki
Total distance: 1000km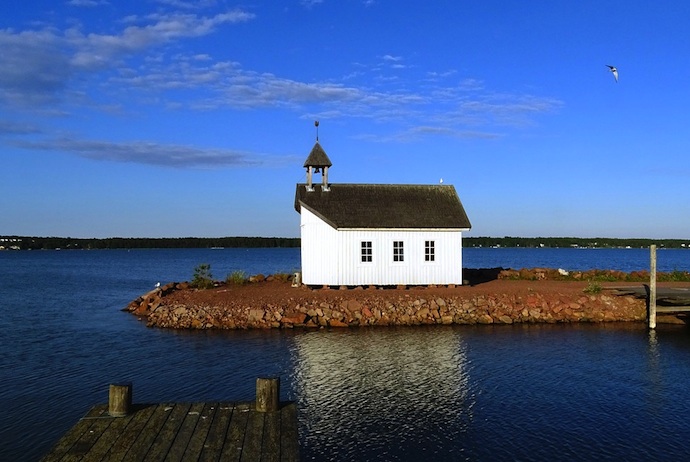 Three capital cities, two time zones and one ferry – the car journey from Oslo to Helsinki lets you squeeze in a lot of sights in a relatively short space of time.
This trip follows the fast E18 highway as it sweeps east of Oslo, across Sweden to the port of Kapellskär, on Sweden's east coast, then continues to Turku in Finland, then finally onto Helsinki.
The first leg of the road trip, from Oslo to Stockholm, is a 600km journey that takes around seven hours. After around 220km you'll reach the elegant lakeside town of Karlstad, which makes a good place for a lunchtime break.
Alternatively, you can carry on to another pretty lakeside town, Örebro, which is home to a 13th-century castle. The road continues east, running just north of Stockholm, but you'd be mad to miss out on visiting Sweden's beautiful capital, which makes a great first-night stop.
The next day, it's a 90km drive to Kapellskär, where you can catch a ferry (8–9 hours) in Finland. The ferry goes via the attractive Åland archipelago, a cluster of Swedish-speaking islands that belong to Finland and lie roughly half-way between the two countries.
Once docked at Naantali, it's a short (15km) drive to Turku, Finland's oldest city and former capital, and a great place to spend your second night.
The following day, it's a 165km drive to the lively but laid-back seafront capital Helsinki, where you can enjoy boat trips galore and some great free attractions.
Renting a car in Scandinavia
Scandinavia is relatively easy to explore using public transport, but if you want to tackle any of these road trips you're going to need some wheels.
Renting a car is easy and you can almost always take vehicles from one country to another without any hassle or extra charges – but be sure to double check this at the time of booking.
We recommend Rentalcars.com, which lets you compare rental prices from all of the main providers. Search below to find a car for your trip!
Copenhagen to Oslo
Total distance: 600km
Short on time and want a quick intro to Scandinavia? This road trip takes you through three countries and two capital cities – plus you'll get to drive across that iconic bridge.
This trip starts in Copenhagen and ends in Oslo, but much of the journey is spent following the Swedish coastline. From Copenhagen, it's just a 45-minute drive across the Øresund bridge (a rather hefty toll is payable), to the likeable city of Malmö in Sweden. Here, you can pick up the E20 to Gothenburg, then the E6 to Oslo.
You can do the whole trip in around seven hours, but it's better to take your time to stop en route and enjoy the scenery. If you have more time, the sleepier towns of Helsingborg and Varberg make for good places to break the journey.
If you're not sure about driving, this guide shows you how to get from Copenhagen to Oslo with public transport.
Bergen to Trondheim through Norway's fjordland
Total distance: 920km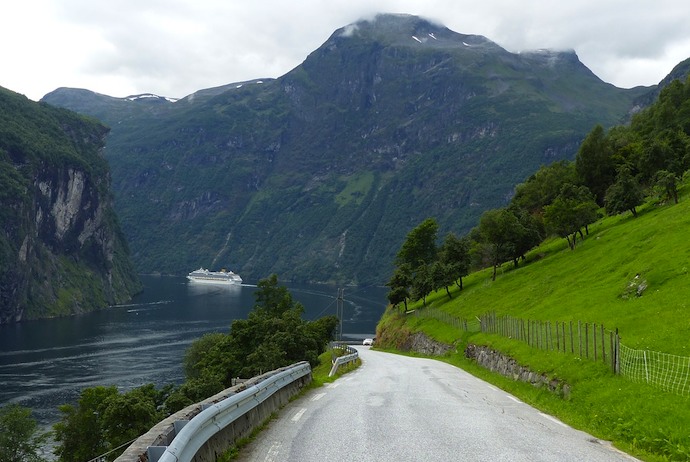 There are several different routes from Norway's second city (Bergen) to its third (Trondheim).
The fastest and most direct tours sticks to the main roads, but where's the fun in that? A more spectacular route heads north via Geirangerfjord, zig-zagging up mountains passes and over ferries, taking in gushing waterfalls and some of Norway's most dramatic scenery.
You could do the whole journey with two long days of driving, but this is not a route you'll want to rush – you're best off taking a few days to make the most of landscape, and give yourself plenty of time to stop off for some walks.
Good stopping points along the way are the pretty fjordside villages of Balestrand and Geiranger, the attractive Art Nouveau town of Ålesund and the coastal town of Kristiansund.
Höga Kusten, Sweden
Total distance: around 100km
Running along the 'world's highest coastline', this stunning scenic drive may be short, but what it lacks in distance it makes up for in drama.
In the province of Ångermanland, in north eastern Sweden, the E4 highway heads north from the town of Härnösand to Örnsköldsvik, though a landscape formed during the Ice Age and now protected by Unesco heritage status.
The Höga Kusten (or 'High Coast') drive passes through pine forests and deep valleys, plus high red granite cliffs and rock formations, with dramatic views over the islands and coastline of Gulf of Bothnia.
If you fancy stopping off en route, it's a just short detour off the E4 to the Skuleskogen National Park, where there are some awesome hikes and trails to enjoy.
The Atlantic Road, Norway
Total distance: 65km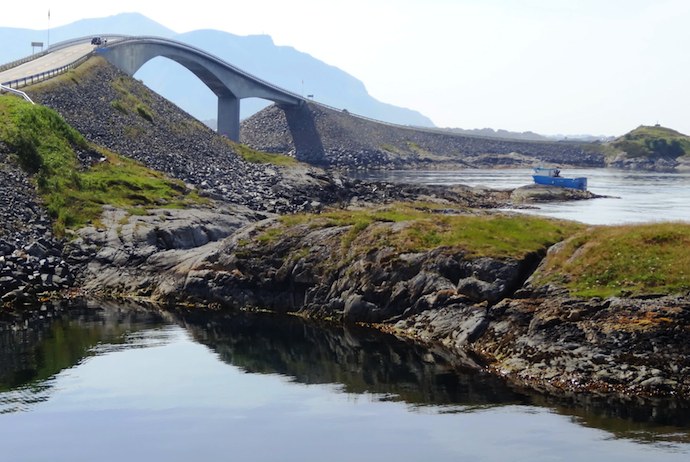 Frequently dubbed 'the world's most beautiful drive', and not without reason, the Atlantic Road runs from Bud to Kristiansund along Norway's west coast.
The route connects the island of Averøy to the mainland, via a series of eight bridges and islets that run for more than 8km – a serious feat of engineering.
The road zigs-zags and switchbacks along the coast, crossing the mouth of a fjord, with waves often crashing alongside the cars.
Make sure you take time to stop at some of the scenic viewpoints along the way! The Askevågen viewpoint juts out over the sea about 10km north of Bud, while the Eldhusøya viewpoint, another 20km or so further along, includes a 700-metre path that runs along the top of the visitor centre out around a rocky headland for fantastic sea views.
See also:
Norway in a Nutshell: the DIY option
Renting a car in Scandinavia
Driving in Sweden
Like what you've been reading? Get our best tips by email!