Scandinavia is a huge and varied region. Stretching from the frozen Arctic wastes of the north, to the gentle, rural flat lands of the south, it's an epic destination that you'll need time to enjoy fully.
Visit Scandinavia and you can explore cities known for their cutting-edge design and culture, visit tiny villages perched on mountain tops, and enjoy endless opportunities for getting outdoors and close to unspoilt nature.
This guide will tell you all you need to know about Scandinavia and give you some ideas about where to go and what do if you visit.
Countries
Location
When to visit
Living in Scandinavia
Cheapest countries to visit
Facts about Scandinavia
Which countries are in Scandinavia?
We wish there was a simple answer to this question, but the whole idea of 'Scandinavia' varies depending on who you speak to and where you ask the question!
Most people consider Scandinavia to include Norway, Sweden and Denmark, though this is open to much debate – not least in the Scandinavian countries themselves.
Geographically, at least, the Scandinavian peninsula includes Norway, Sweden and northern Finland.
However, since Denmark used to control land in southern Sweden, and its language shares common characteristics with its northern neighbours, it's considered part of Scandinavia too.
So… what are the Nordic countries?
There's often confusion between the Scandinavian and Nordic countries, and it's easy to see why.
Sometimes the terms are used interchangeably, but the general consensus is that the five Nordic countries are Norway, Sweden, Denmark, Finland and Iceland, plus their associated territories (so that's Greenland, Svalbard, the Faroe Islands and the Åland Islands).
Where actually is Scandinavia?
Norway and Sweden are on the Scandinavian Peninsula, right in the north of Europe. It's actually Europe's largest peninsula, stretching from inside the Arctic Circle to the shores of the Baltic Sea. It covers some 289,500 square miles!
Denmark lies to the south of the peninsula and is connected to the Swedish city of Malmö by bridge, and to mainland Germany on its southern border.
Finland lies to the east of Sweden, across the Gulf of Bothnia. It has land borders to the west with Sweden, to the north with Norway and to the east with Russia.
What's so great about Scandinavia?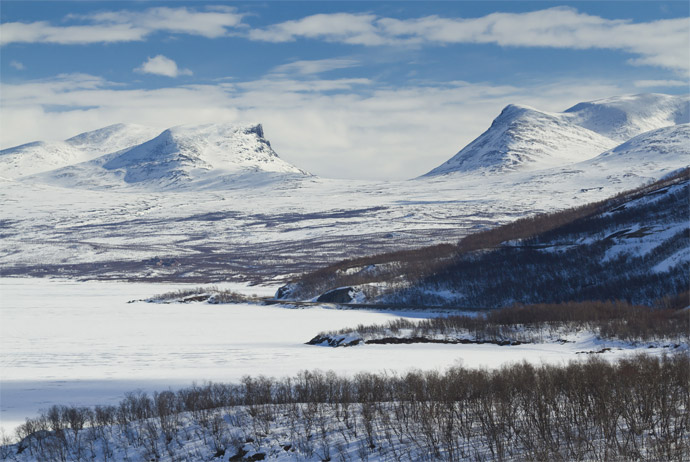 The Scandinavian countries share certain geographical and cultural characteristics that make them totally different from other parts of the world.
Apart from Denmark, all of the Scandi countries have land within the Arctic Circle and experience extreme variations in length of day and night – from 24 hours of daylight in summer (the midnight sun) to 24 hours of darkness in winter (the polar night).
All of the Scandinavian nations are rightly proud of their natural environment, and wherever you go you'll find that people seem to love outdoor activities, from wild swimming and long-distance cycling to Arctic skiing and wildlife watching.
However, you shouldn't let these similarities make you think that all of the Scandinavian nations are the same, or that if you've seen one, you've seen them all!

Each country has its own proud identity, its own little quirks and its own not-to-be-missed sights.
Denmark
Best for cycling
Most Danes own a bike and the country is pretty flat – its highest point is only 170m above sea level. There are also around 12,000 km of cycle paths! So Denmark is a great country for cyclists in particular.
Big cities like Copenhagen tend to be very safe for cyclists, with way more bikes than cars. Around a third of Copenhagen's residents cycle to work. There's more on cycling in Copenhagen in this guide.
Best for hygge
Although all Scandinavian countries have their equivalent of the natural urge for cosiness and comfort, it's the Danish hygge that has really caught the popular imagination.
So if you decide to visit Denmark, this is your chance to light some candles, cosy up in a warm jumper, and enjoy a comforting drink in front of a roaring (and preferably very stylish) roaring fire!
Best for New Nordic cuisine
It was Copenhagen's Noma restaurant that spearheaded the trend for New Nordic cuisine, with chefs Claus Meyer and Rene Redzepi using local and seasonal ingredients – think reindeer, moss and sea buckthorn – to create fine-dining meals.
With two Michelin stars at its height, and voted the world's best restaurant for four years, it was at the forefront of the culinary movement, and today Denmark still keeps the tradition alive, with some 26 Michelin-starred restaurants.

But you don't have to spend loads of cash to enjoy great food in Denmark; there are loads of excellent, affordable lunch restaurants across the country. It's surprisingly easy to find cheap, tasty food in Copenhagen.
Other fun things to do in Denmark
Go shopping
Denmark is known for its design, and the Danes are super stylish dressers. So make sure you hit the fashion shops – read this guide for tips on where to go and what to buy first.
And if you're hankering after some Danish design classics to take home, check out Copenhagen's flea markets – you never know, you might just strike lucky and come across some original Arne Jacobsen cutlery!
Stay on a houseboat
The most atmospheric place to stay in Copenhagen is on a houseboat alongside one of the city's canals or on the harbour. You can see some of our favourites in this guide.
Visit Legoland
Okay, we know it's not everyone's cup of tea, but if you have kids in tow, you can't miss a trip to one of Denmark's most popular attractions.
Legoland is in Billund, but it is actually possible to visit it on a day trip or a weekend away from Copenhagen. This guide has all the tips you need for a stress-free trip to the world's first Legoland.
Have a beer
It may be home to one of Europe's best-known beers, but Denmark also boasts a fast-growing craft beer and micro-brewery scene.
These affordable bars let you try some of Copenhagen's more interesting beers without breaking the bank.
Discover the Vikings
Denmark is the spiritual and historical home of the Vikings – and you don't have to venture far from the capital to see evidence of their influence on the country.
It's still possible to see lots of Viking attractions in and around Copenhagen and learn all about about the legendary warriors and their ways (it wasn't all chaos and violence!).
Cross 'The Bridge'
Made famous by a certain Scandi-noir crime drama, the iconic and very long Øresund Bridge connects Denmark with Sweden and the rest of Scandinavia.
Want to cross over? Here's all you need to know about the 16km-long crossing between Copenhagen and Malmö.
Norway
Best for fjords
Along its 63,000 miles of twisting coastline, Norway has more than 1000 stunningly dramatic fjords – these are some of the best ones.
These deep inlets formed by glaciers during the Ice Age are considered so important geographically that they have Unesco heritage status.
They also happen to be jaw-droppingly beautiful – you won't find better fjords anywhere on Earth!
Best for skiing
Norway has thousands of kilometres of powdered runs for cross-country skiing.
It's also the most mountainous of the Scandinavian countries, so you'll find plenty of Olympic-level downhill runs.
Across the country (even in cities like Oslo!) you'll also find stomach-churning ski jumps.
Best for whale watching
The waters off Norway's Vesterålen islands are home to minke, humpback, pilot and sperm whales, as well as dolphins and porpoises.
Whale-watching safari boats from Andenes are so confident of a sighting that you'll get your money back if you don't see any whales.
You can take tours from many of Norway's coastal towns. This polar whale and sea bird safari from Tromsø is a good option.
Other fun things to do in Norway
Take a selfie
Norway's Trolltunga is the ultimate selfie spot and is fairly easy to reach, either under your own steam or on an organised hiking tour. Just don't lean back too far!
Camp wild
There's nothing like waking up in the morning to views of the mountains, then leaping into a fjord for a refreshing dip.
Wild camping is allowed pretty much anywhere in Norway, making it easy to pack your tent and head off into the wilderness.
Walk on a glacier
With more than 1600 glaciers, Norway is the place to do a spot of glacier climbing. Check out this guide if you want to visit the best of these vast ice caps.
Ride the Flåmsbana railway
One of the world's most scenic railways, and the highest in northern Europe, the Flåmsbana winds its way from Myrdal along the picturesque Flåm valley to the spectacular Sognefjord.
Take a Hurtigruten cruise
It may be expensive, but this once-in-a-lifetime trip along the stunning Norwegian coast is a real adventure – and definitely one for the bucket list. You'll find all you need to know in our essential guide to the Hurtigruten boats.
Sweden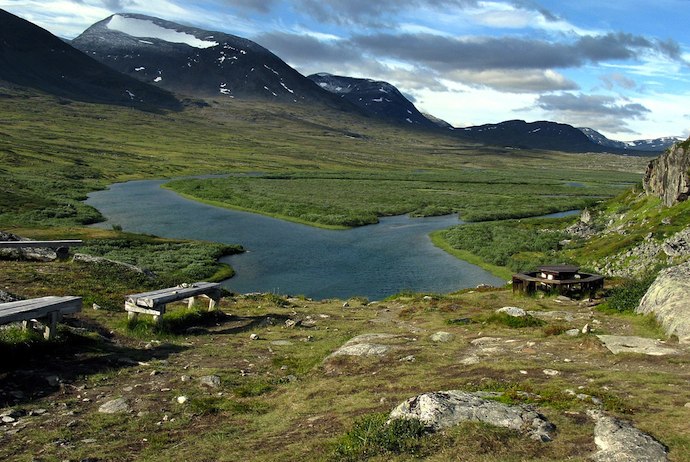 Best for islands
With more than 24,000 islands in the Stockholm archipelago alone, Sweden is a great place to jump on a ferry for a spot of island-hopping.
This guide shows you some of the best islands to visit when you're in Stockholm.
You'll also find peaceful, calm and often completely uninhabited islands just outside Gothenburg, Piteå and countless other Swedish towns.
Best for quirky hotels
Sweden is home to the original ice hotel, which is rebuilt each year from blocks of ice dug out from the frozen river nearby.
But this is really just the start. Travel around the country and you will find all sorts of weird and wonderful places to stay, including an old jumbo jet and some crazy floating hostels.
Best for hiking
Sweden has some of the world's most spectacular hiking trails, with around 40 long-distance footpaths covering the country.
They range from gentle day hikes to full-on month-long 500km trails, like the famous (and gruelling!) Kungsleden trail.
This is one of the most dramatic walking routes in Scandinavia, passing through Arctic wilderness, wild moorland, pristine forest and snowy mountainscapes.
Wherever you are, Sweden's 'right to roam' rules make the country a great place for camping wild (similar rules apply in Norway, too).
Other fun things to do in Sweden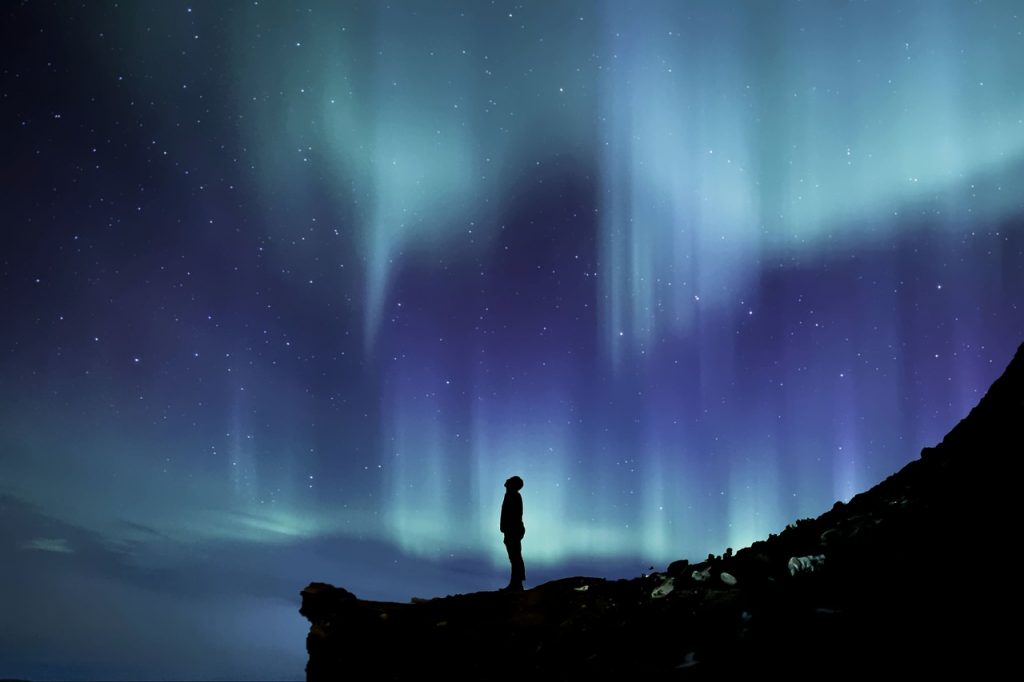 See the northern lights
Sweden is one of the world's best places for seeing the northern lights. You'll need to plan ahead if you want a chance at catching this awe-inspiring phenomenon.
Go dog-sledding
What better way to experience the Swedish Arctic than with thick snow, sleds and fluffy huskies? These are some of our favourite places to go dog-sledding.
Check out the wildlife
Wolves, moose, beavers, reindeer – and even bears – can all be found in Sweden if you know where to look. The best way to improve your chances of an encounter is to join one of the many wildlife watching tours.
Ride the Blue Train
Travel in style between Gothenburg and Stockholm on the Blue Train. You can sit back and admire the views from the wood-panelled retro carriages – or head to the piano bar for a drink.
Sleep in a castle
Treat yourself to a night or two in a real Swedish castle or grand manor house. These are some of the best ones.
Chill out at a spa
Soaking beneath the stars in a hot tub surrounded by snow, watching the northern lights playing across the sky – this is one of Sweden's most magical experiences. Check out some of Swedish Lapland's top spas here.
Finland
Best for saunas
There's nothing the Finns love more than a sauna. There are an estimated two million of the things in Finland – not bad for a country of around 5.5 million people!
They consider the sauna to be healthy, enjoyable, and an integral part of their social life. The sauna can even be a place to do business deals.
Be prepared: most Finns go in naked, and there may be birch branches flailing around!
Best for wild swimming
Finland has been called the land of a thousand lakes – although, in fact, there are closer to 200,000.
The cold, clear water is perfect for jump into after a sauna, but there are all sorts of other activities you can enjoy on the water, like this canoeing trip in Finnish Lapland.
Best for Moomins
Created by Finnish author, Tove Jansen, the Moomins are omnipresent in Finland, with their own theme park, museum, statues, shop – and even a chain of cafés. Don't miss out!
Which are the best Scandinavia countries to live in?
Well, Finland is a pretty good bet, having recently been cited as the world's happiest country, according to the 2019 UN World Happiness index.
But actually, all of the Scandinavian countries come in the top ten, with Denmark ranked 2nd, Norway 3rd, Iceland 4th (if we're including the Nordic countries) and Sweden 7th. Not bad, eh?
Reasons why the Scandi countries rate so highly include a lack of corruption, high life expectancy, good health and social care, high incomes, and low levels of gender and wealth inequality.
So if you're okay with cold weather and relatively high living costs, the Scandinavian countries are a great bet.
Which Scandinavian countries are cheapest to visit?
All the Scandinavian countries are expensive to visit, with the cost of eating out and alcohol particularly high, though public transport often costs less than you might expect.
According to the Big Mac index, which shows how much the famous McDonald's hamburger costs in different countries, Norway is the most expensive Scandinavian country, followed by Sweden, Finland and then Denmark.
For more details on what you can expect to pay for day-to-day items, see our guide to costs in Sweden and Norway.
When is the best time to visit Scandinavia?
Each season has its own advantages and disadvantages.
In winter, you can enjoy the archetypal snowy landscapes, skiing and polar nights (at least in Sweden, Norway and Finland).
On the other hand summer brings the joys of lake swimming, hiking and the eerie midnight sun.
Check out our guides for more on the best time to visit Denmark, Norway and Sweden.
Essential facts about Scandinavia
Here are some handy facts and figures about this vast region.
What do the Scandinavian flags look like?
All the Scandinavian flags feature the Nordic cross in an off-centre design in various colours. They're very, very similar, so here's a handy guide:
| | |
| --- | --- |
| Country | Flag |
| Denmark | ?? |
| Finland | ?? |
| Norway | ?? |
| Sweden | ?? |
Scandinavian countries by population
| | |
| --- | --- |
| Country | Population (2018) |
| Denmark | 5.8 million |
| Finland | 5.5 million |
| Norway | 5.4 million |
| Sweden | 10 million |
Scandinavian countries by area
| | |
| --- | --- |
| Country | Area (sq km) |
| Denmark | 42,924 |
| Finland | 338,145 |
| Norway | 385,207 |
| Sweden | 450,295 |
Which Scandinavian countries are in the EU?
Denmark, Finland and Sweden are members of the EU. Norway is not, but it is a member of the EEA (European Economic Area), allowing free access across borders with EU countries.
Which Scandinavian countries are members of Nato?
Norway and Denmark are officially members of Nato: Sweden and Finland are not.
Which currencies do they use in Scandinavia?
Norway uses the Norwegian krone (NOK); Sweden uses the Swedish krona (SEK); Denmark uses the Danish krone (DKK); and Finland uses the euro (EUR).
See also:
Cool places to stay in Scandinavia
Best places to visit in Scandinavia