Sweden has a reputation for being expensive. In many ways it's deserved, but even with the relatively high cost of living, it's possible to get by without spending a fortune.
We put together this guide to help you get an idea for what everyday products and services cost.
Whether you're planning on visiting Sweden for the weekend, or relocating there for good, it should make it easy to see how the prices in Sweden compare vs those in other countries like the UK and US.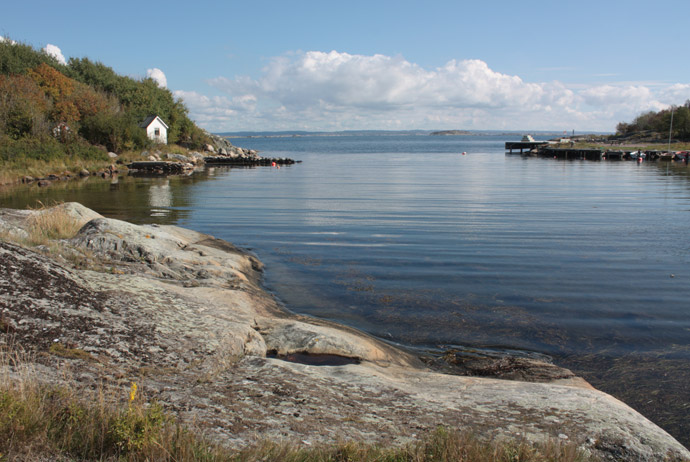 Some of the prices listed here are aimed at short-term visitors (like hotels, for example), while others are more useful for expats, students and businesspeople who are staying for longer and need to consider paying for things like haircuts, electricity bills and gym memberships.
It goes without saying that all of the prices we've included here are approximations that are subject to small fluctuations, but we'll keep an eye on them over time and make sure they're updated if they change considerably.
Just click one of the following headings to hop to a section:
Accommodation
Food
Transport
Sightseeing
Entertainment
Alcohol and tobacco
Utilities
Accommodation
Paying for somewhere to stay will take up a big chunk of your total spend in Sweden, especially if you're in one of the big cities like Stockholm or Gothenburg, where hotel prices are high and accommodation shortages are a major problem.
Even with money, finding a flat to rent long-term can be difficult, and locals have been known to spend 10–20 years (yes, years) waiting in queuing systems for rental accommodation.
At the other end of the scale, properties in rural Sweden (especially in the north of the country) are usually easy to rent and can be excellent value.
Short-term
Price per night
Hostel bed in a shared dormitory
175–300 SEK
Double room in a budget hotel
500–1000 SEK
Double room in a luxury hotel
1500–3500 SEK
One-bedroom apartment via Airbnb
400–1500 SEK
Basic four-bed cottage in rural area
300–600 SEK
Long-term
Rent per month
One-bedroom apartment (city centre)
10,000–12,000 SEK
One-bedroom apartment (suburbs)
5000–7000 SEK
Student dorm/apartment
2700–6500 SEK
Buying
Approx cost
One-bedroom apartment (city centre)
2m–4m SEK
One-bedroom apartment (suburbs)
1.2m–2m SEK
Generally speaking, Stockholm and Gothenburg (and to some extent also Malmö) are the most expensive Swedish cities to stay in, though you'll find that rates for hotels are fairly uniform across the country.
Hotels and hostels in rural Lapland can be just as costly as those in the capital. Hotel sites like Booking.com are handy for finding low prices on short-term accommodation, but for longer stays it's worth checking out sites such as Airbnb. Our guide to accommodation in Sweden has more on finding low prices.
Food
If you stick to cooking for yourself and buying the bulk of your food at supermarkets, eating in Sweden is surprisingly cheap. According to figures released by the Swedish consumer agency Konsumentverket, the average Swedish person who makes all of his/her meals at home, except for lunches on weekdays, spends an average of 1635 SEK per month.
Cheap foreign supermarkets like Lidl and Netto have appeared in Sweden in recent years, making it easier to stock up on budget groceries.
Swedish brands like ICA, Hemköp and Coop can be reasonably priced too, but try to avoid smaller branches in the centre of cities like Gothenburg and Stockholm, which tend to be more expensive than larger, out-of-town stores.
Generous wages for restaurant staff and sky-high taxes on alcohol mean that eating out in Sweden is considerably more expensive.
Fortunately the tipping culture is not as ingrained as in other countries – our guide to tipping in Sweden has more on when to leave a little extra for staff at restaurants and hotels.
Supermarket products
Price
Milk (1 litre carton)
9 SEK
Loaf of bread
30 SEK
Pack of six eggs
15 SEK
500g of cheese
70 SEK
1kg of meatballs
60 SEK
Snacks/on the go
Price
Takeaway coffee
18–40 SEK
Swedish hot dog
10–25 SEK
Bottle of water
22–30 SEK
Can of soda (33cl)
10 SEK
Falafel wrap
25–55 SEK
Takeaway salad
55–105 SEK
Hamburger meal
70–90 SEK
Restaurants
Price
Meal for two (mid-range restaurant)
500 SEK
Meal for two (high-end restaurant)
1500 SEK
Glass of house wine
55–85 SEK
Bottle of beer (33cl)
55–90 SEK
Cocktail
100–140 SEK
You'll find recommendations for specific places to eat in our destination guides. If you're looking to keep things on a budget, check out our guides to finding cheap food in Stockholm, Lund and Gothenburg.

Transport
Public transport in Sweden is surprisingly good value. Even long journeys that snake through hundreds of kilometres of wild scenery can cost less than commuting to work in other European countries (England, we're looking at you).
Renting a car in Sweden can quickly become expensive, though, with high daily costs and plenty of tax on fuel.
Long-distance transport
Price
Domestic flight Stockholm–Gothenburg
200–2500 SEK
Domestic flight Stockholm–Kiruna
400–3500 SEK
Bus Stockholm–Gothenburg
250–450 SEK
Bus Malmö–Gothenburg
130–250 SEK
Train Stockholm–Gothenburg (2nd class)
195–1000 SEK
Train Stockholm–Kiruna
700–1500 SEK
City transport
Price
Stockholm subway/bus (one-way ticket)
36 SEK
Stockholm subway/bus (30-day pass)
790 SEK
Gothenburg tram (one-way ticket)
26 SEK
Malmö bus (one-way ticket)
22 SEK
10-min taxi ride in central Stockholm
150 SEK
Driving
Approx cost
Car rental (one day)
400–600 SEK
Petrol (1 litre)
13–15 SEK
Until around 15 years ago there was little competition for the state-owned train company SJ.
Now there are several privately run companies in the train game, such as Tågkompaniet (which offer services in Dalarna), MTR Express (which operates on the busy Stockholm–Gothenburg route) and Öresundståget (which covers the stretch from Gothenburg–Copenhagen). You'll find up-to-date prices for most services, except those operated by MTR Express, on the SJ website.
Two main privately run bus companies operate long-distance bus routes in Sweden: Swebus and Nettbus.
These services are supplemented by an excellent network of public buses, which connect towns and villages across the country. Rates aboard long-distance buses are extremely good and even in rural areas, where there's often just one company running services, it's unlikely you'll be left feeling short changed.
Domestic flights can be expensive, especially on routes that are still monopolised by SAS. Norwegian has now started competing with that airline on some of the most popular routes, such as Stockholm–Kiruna, which means prices have started to fall.
City transport is usually excellent value and services tend to be efficient and reliable, even in busy cities like Stockholm and Gothenburg.
Unless you're really stuck, taxis are best avoided – prices are uniformly high and reports of visitors getting ripped off are not uncommon. Uber is available in Stockholm and Gothenburg.

Sightseeing
Sightseeing in Sweden can quickly get expensive, though you'll find there are plenty of free things to do in most of the big cities (see our guide to free attractions in Stockholm if you need a bit of inspiration).
As a general rule, state-run museums and galleries are cheaper than privately owned ones. Another tip, if you want to keep the cost of sightseeing down: avoid organised boat and bus tours, and stick to public transport.
Stockholm
Price
Three-hour boat tour
220 SEK
One-hour rooftop walk
600 SEK
One-hour walking tour
Free–200 SEK
Admission to Vasa Museum
130 SEK
Gothenburg
Price
Two-hour minivan tour
500 SEK
Paddan boat tour
165 SEK
Admission to Liseberg amusement park
90 SEK
Malmö
Price
Admission to Moderna Museet
Free
Swim/sauna at Riberborgs Kallbadhus
65 SEK
Swedish Lapland
Price
Dog sledding trip (90 min)
900–1500 SEK
Day pass for the Icehotel
325 SEK
Visit to the Aurora Sky Station in Abisko
745 SEK
Entertainment
Going out in Sweden can be costly, thanks to high ticket prices for concerts, shows and even film screenings.
Nightclubs can work out expensive too, and that's even if you keep a close eye on your alcohol intake – admission fees of 150 SEK or more are fairly standard, and there may be an additional charge of around 20 SEK for hanging up your coat (often this is mandatory).
| | |
| --- | --- |
| Entertainment | Price |
| Cinema ticket | 115 SEK |
| Ticket for a pro ice hockey game | 200–500 SEK |
| Entry to a nightclub | 100–250 SEK |
| Game of drive-in bingo | 50–100 SEK |
Alcohol and tobacco
Smoking remains comparatively cheap in Sweden, considering the country's reputation for high taxes.
Sweden is also one of the few places in Europe where snus is legal – it's a moist tobacco product that's stuffed under the top lip, either in powder form or in teabag-like pouches.
Alcohol is another story; prices are very high in bars and restaurants, and just one government-owned chain of stores – Systembolaget – has the ability to sell drinks that are stronger than 3.5%.
Alcohol
Price
Bottle of beer at Systembolaget
10 SEK and up
Bottle of wine at Systembolaget
49 SEK and up
Draft beer at a bar
40 SEK and up
Glass of wine at a bar
40 SEK and up
Bottle of beer at a nightclub
65 SEK and up
Cocktail at a nightclub
100 SEK and up
Tobacco
Price
Packet of cigarettes
50 SEK and up
Snus
22 SEK and up
Utilities and contracts
If you're staying in Sweden long term and have your own flat, you'll need to think about bills.
Mobile phone contracts will give you the best deals on calls and texts, but a good short-term solution is to get yourself a pre-pay Swedish sim card. Our sim card guide has more on how to find a deal that suits you.
| | |
| --- | --- |
| Utilities | Approx monthly cost |
| Electricity bill, one-bed apartment | 300 SEK |
| Broadband access (10mb/sec) | 300 SEK |
| Mobile phone contract | 100–450 SEK |
| | |
| Extras | Approx cost |
| Gym membership | 200 SEK (per month) |
| Basic haircut | 200 SEK |
Need more tips on planning your trip to Sweden? Start here.
TOURS AND ACTIVITIES IN SWEDENMORE TOURS
Like what you've been reading? Get our best tips by email!