Scandinavia is more known for its outdoor natural attractions than its theme parks, but there are plenty of amusement parks in the region for those who like their rides fast and scary.
There are also a raft of more local theme parks, celebrating everything from trolls and Lego to Moomins. So, whether you like your entertainment low-key and local or stomach-churning and thrilling, there's a theme park in Scandinavia to suit you
Gröna Lund Tivoli, Stockholm, Sweden
Sweden's oldest amusement park, Gröna Lund Tivoli in Stockholm, dates from 1883 but has plenty of up-to-date, hi-tech rides for thrill-seekers.
Beautifully located on Stockholm's Djurgården island, the park has a variety of attractions from the low-key carousels and tea-cup rides for kids to the aptly named Insane!
The newest ride Icarus provides beautiful views of the city from around 100 metres in the air, before plunging riders face-first at high speed towards the ground.
Admission to the park is included on the Stockholm Pass, though rides cost extra.

Liseberg, Gothenburg, Sweden
Scandinavia's biggest amusement park, Liseburg, is a lively place filled with flowers, trees, pretty gardens and colourful lights. It's also home to some great rides, including water flumes, a twisted corkscrew ride, the world's best wooden rollercoaster, and Europe's highest free-fall ride.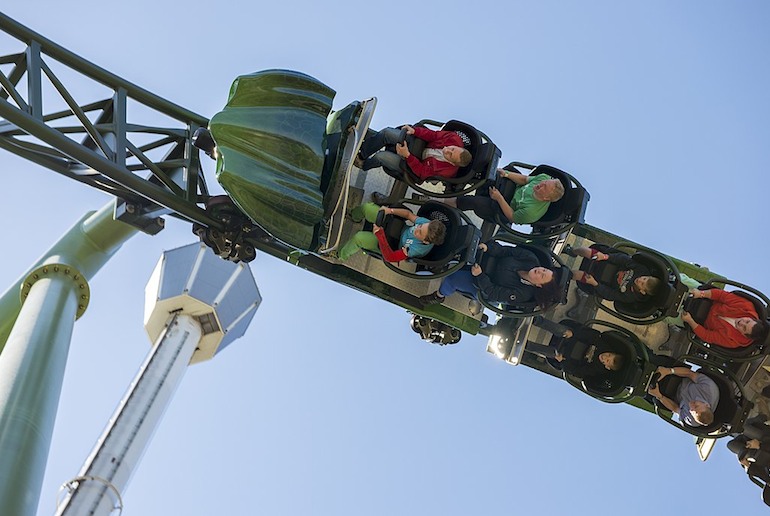 Liseberg is also know for its summer concerts, having hosted top names in the past such as Jimi Hendrix, the Rolling Stones – and, of course, Abba.
The Gothenburg Pass includes admission to Liseberg park and gardens, though the rides cost extra.
Legoland, Billund, Denmark
Opened in 1968, the original Legoland theme park was built next door to the Lego factory in Billund to showcase the colourful plastic bricks that took the world of children's toys by storm.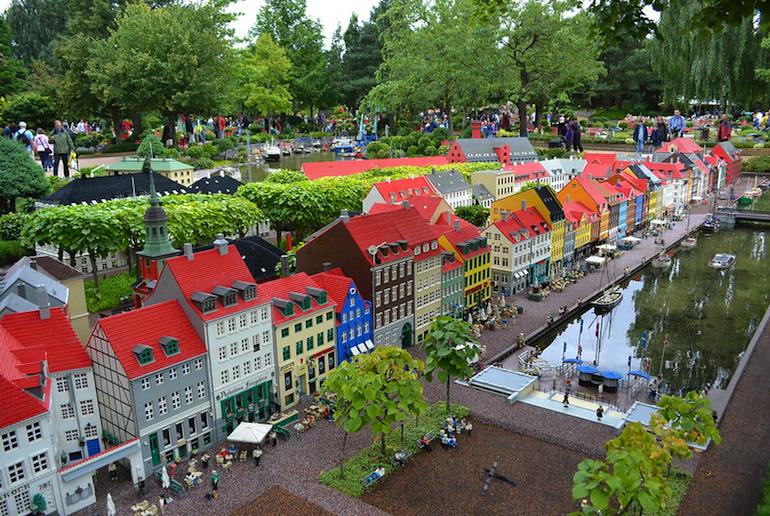 Today, it's a huge park with rollercoasters, rides, log flumes and, of course, the famous miniland where more than two million Lego bricks were used to create scale models of capital cities and iconic buildings.
Some 265km west of Copenhagen, the park has plenty of accommodation if you want to stay the night, including the on-site Hotel Legoland, with a good range of themed family-sized rooms.
Tivoli Gardens, Copenhagen, Denmark

The world's second oldest amusement park, the iconic Tivoli Gardens have held pride of place in the centre of Copenhagen since 1843.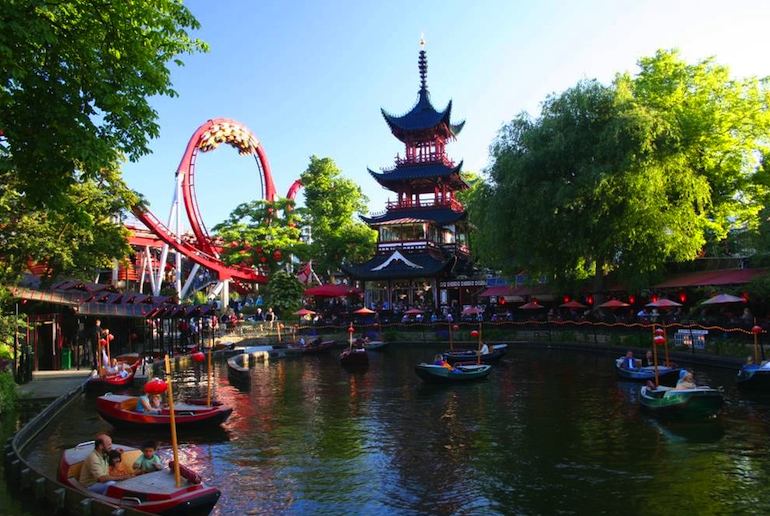 Beautifully landscaped with lawns and lakes, and festooned with colourful lights at night, the gardens were much loved by Hans Christian Anderson and Walt Disney, who was so inspired by Tivoli that he returned home to create his own famous theme park in the US.
Tivoli's oldest and most popular ride is a wooden rollercoaster dating from 1914, but, of course, it has more modern rides too, including the thrilling Demon and the adrenaline-inducing Fatamorgana.
You can buy fast-track admission-only tickets, or go the full hog with an unlimited ride ticket and really make the most of your day.
Linnanmäki park, Helsinki, Finland
Finland's oldest amusement park, Linnanmäki can easily be reached by tram (route #3) from Helsinki's central station.
It has more than 40 rides, including the stomach-churning Kirnu rollercoaster which spins you round at speeds of around 60km/hr and a scream-inducing free-fall tower, which drops riders suddenly from a height of 75 metres.
Linnanmäki is unusual in that it's owned by the Children's Day Foundation and all its profits go children's welfare charities – so you can have fun and do good at the same time! Admission to the park is free (some of the young children's attractions are free too) – you only pay for the rides.
Moominworld, near Turku, Finland
Ok, so it may not have the scariest rides, but it's certainly the quirkiest and most Finnish of theme parks – and anyone with children won't want to pass up a trip to Moominworld.
Based on the island of Naantali, near Turku, this low-key theme park is dedicated to the fictional Moomin characters, created by Tove Jansen.
Kids can hug cuddly Moomins, play in the Moomin house, go on a nature trail and watch puppet shows and theatre performance based on the books.
The park is open all summer, some autumn weekends, and one week in February, and admission tickets include entrance to theatre performances and attractions.
Hunderfossen, Lillehammer, Norway
One of Norway's most popular visitor attractions, Hunderfossen is known as the fairytale park, with rides and attractions based on Norwegian folk tales.
You can travel through a huge fairytale castle, climb inside a 14 metre-high troll, explore a fairytale cave and brave the scary Troll Drop. There's also white-river rafting, fairy-tale shows, a children's farm and mini snowmobile rides (in winter).
Tusenfryd, Vinterbro, Norway
Some 20km south of Oslo, Tusenfryd is Norway's largest amusement park. It has some pretty hair-raising rides, such as the SpeedMonster, which accelerates from 0–90km/hr in 2 seconds.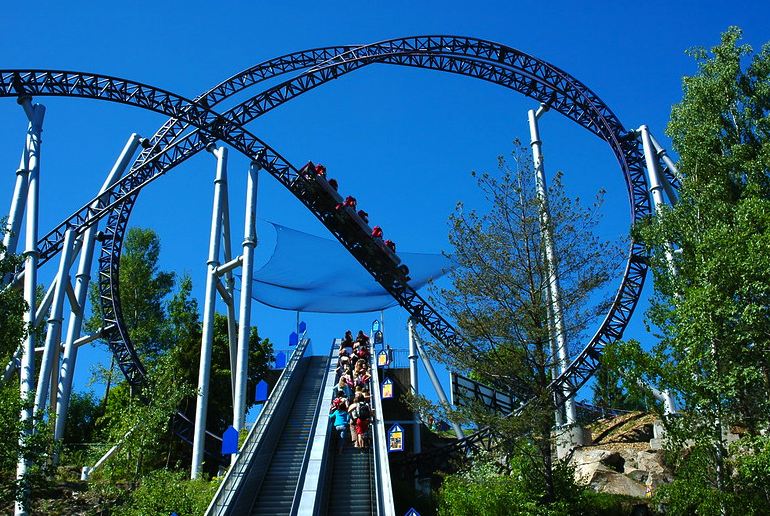 Water-based attractions include the white-river rapid Ragnarok ride, the Supersplash rollercoaster with one of the world's steepest water drops, and a trip down the BadeFryd river on an inflatable ring (summer only).
Bus #505 (free for Oslo Pass holders) runs from the centre of Oslo to Tusenfryd.
See also:
Visiting Legoland from Copenhagen
Moomin attractions in Finland
10 of the coolest, wackiest Airbnbs in Scandinavia