Whales are some of the most sophisticated and majestic animals on the planet. Seeing these magnificent mammals up close is a genuinely thrilling experience – and a highlight of any trip to Norway.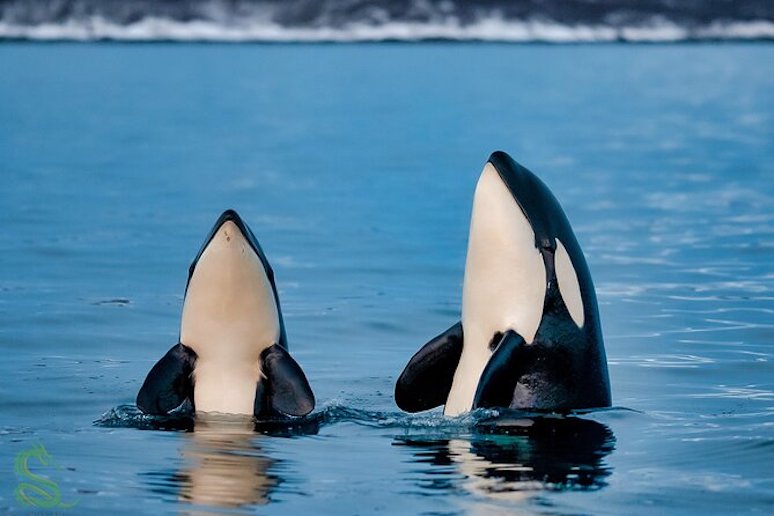 Tromsø is one of the country's best places for whale watching, and the perfect place to base yourself if you want to see whales in the wild.
Read on to find out all you need to know about whale-watching and check out some of our favourite whale-watching tours in Tromsø.
Why is Tromsø such a good place for whale watching?
Located in Norway's island-speckled northeast, Tromsø is the region's best-developed hub for winter tourism, with great access to the very best whale watching spots.
The natural environment around Tromsø is really stunning, with tall mountains giving way to cold, clear seas, making it the perfect place for a once-in-a-lifetime whale watching experience.
There are loads of trips available from the city itself, from whale watching in a RIB boat from Tromsø to 'silent' whale watching on an electric-powered boat.
Most tours leave from the central harbour (Tromsø havn) which is picturesque and within easy walking distance of the most popular downtown hotels.
When is the best time to go whale watching in Tromsø?
So, when can you see whales in Norway? Well, the best time to go whale watching in Tromsø is during the official whale watching season, which runs from the end of October to late January or early February.
During this period, the chance of seeing whales is so high that some companies will offer a refund or free replacement tour if you don't get to see the creatures on your initial trip.
Outside of these months, it's still possible to see whales and other amazing marine life on a tour from Tromsø, but you're definitely not guaranteed a sighting.
Take a look at our handy chart to find the best time for spotting whales in Tromsø:
| | |
| --- | --- |
| Month | Chances of seeing whales |
| January | High chance |
| February | Moderate chance |
| March | Moderate chance |
| April | Moderate chance |
| May | Low chance |
| June | Low chance |
| July | Low chance |
| August | Low chance |
| September | Moderate chance |
| October | Moderate chance |
| November | High chance |
| December | High chance |
When is the best time to see orcas in Tromsø?
The same peak whale watching season also applies to orcas, or killer whales – you're most likely to see orcas in Tromsø from late October to late January.
However, it's also possible to spot orca pods in the waters from the end of May until September. Your chances of sighting them will depend on the feeding patterns and weather conditions which change from year to year.
Can you see whales in Tromsø in March?
If you're not around for the official whale watching season, it's still possible to see whales in Tromsø in March. Humpback whales can be spotted in coastal waters near Tromsø until the end of March, especially near the fjords.
Our picks: the best whale watching tours in Tromsø
Here are our top picks for the best whale watching tours from Tromsø.
Chill out out on a catamaran cruise
Cruise through the majestic Arctic scenery on this classic whale watching tour and get close to some of the most majestic marine mammals in their natural habitat, with the potential of seeing orcas, humpback whales, porpoises, and more.
A friendly expert guide will be on hand to ask all your questions about the creatures you encounter, and even the local way of living.
See whales in peace on this eco-friendly tour
The number one choice for those who want to tread lightly, this silent whale watching tour in Tromsø takes place on a boat with a noiseless electric engine.
This means you'll be able to see humpbacks and orcas without causing any disturbance to the beautiful creatures.
The boat also features amazing drone and microphone technology so you can see images and hear sounds of the whales while they are underwater too.
Get your thrills on an exciting RIB speedboat whale watching tour
This whale watching tour includes a bus journey to the town of Skjervøy, around 90km northeast of Tromsø, where you'll embark on an exhilarating RIB speedboat tour.
Skip along the water and see orcas and humpback whales in their natural habitat.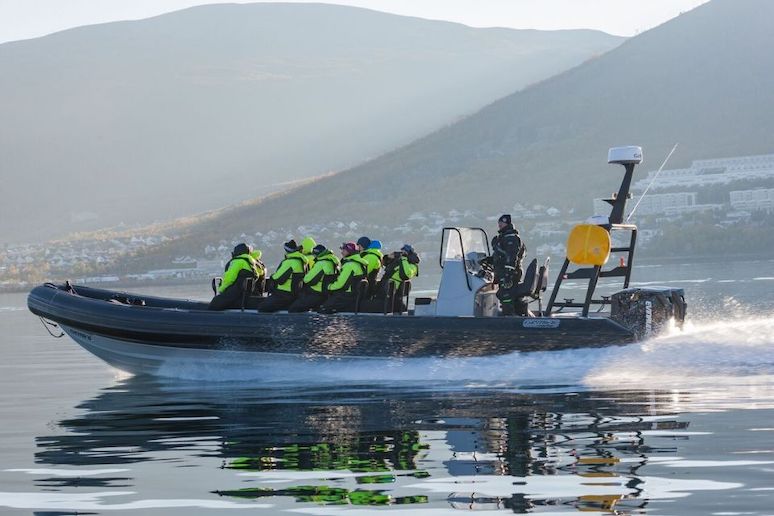 A knowledgeable guide will accompany you, while hot drinks and a packed lunch are also provided.
Watch whales and wildlife on a water safari
Friendly guides will help you to spot a variety of creatures on this comfortable wildlife cruise, including feeding whales, porpoises, sea eagles, cormorants, and more.
The Tromsø whale and wildlife water safari takes you through the grand scenery of the fjords and the open sea, and includes snacks and hot drinks to keep you warm.
Spot whales and see the northern lights on this overnight tour
Departing from Tromsø, this tour combines two amazing bucket-list experiences – whale watching and seeing the northern lights.
First of all, you'll go whale watching through the magnificent fjords around Skjervøy on a RIB speedboat.
Then you'll stay overnight in a glass-roofed crystal lavvo pod, so you can experience the incredible aurora borealis from the warmth of a comfy bed!
You'll also get a short photo workshop, to make sure you get the best pics. All meals and travel are included in this tour so you can focus completely on the spectacular views.
Look out for whales on this land-based Kvaløya Island wildlife tour
Worried about sea sickness? On this arctic nature tour you'll have a good chance of seeing orcas and humpback whales in the fjords from the safety of steady ground.
The expert tour guides will take you to the best locations and help you to spot other native wildlife, such as eagles, moose and reindeer. Souvenir photos are included so you'll never forget this magical experience.
Try a Tromsø whale watching tour with a guarantee
If you want to give yourself the best chance of seeing whales, this tour could be the one for you. This modern catamaran cruise will take you through the fjords to see whales and other creatures beneath the wonderful Polar night.
This cruise comes with a second-chance guarantee – if you fail to spot any whales on your tour you'll be given a free ticket for the next available safari.
It's a clever marketing strategy, of course, but it gives you some indication of just how likely you are to see whales near Tromsø at the right time of year!
Experience Norway's stunning culture and wildlife on this small-group driving tour
Departing from Tromsø, this wild guided tour will take you around fjords, beautiful villages and the rugged Norwegian landscape in search of whales, reindeer, seals and more.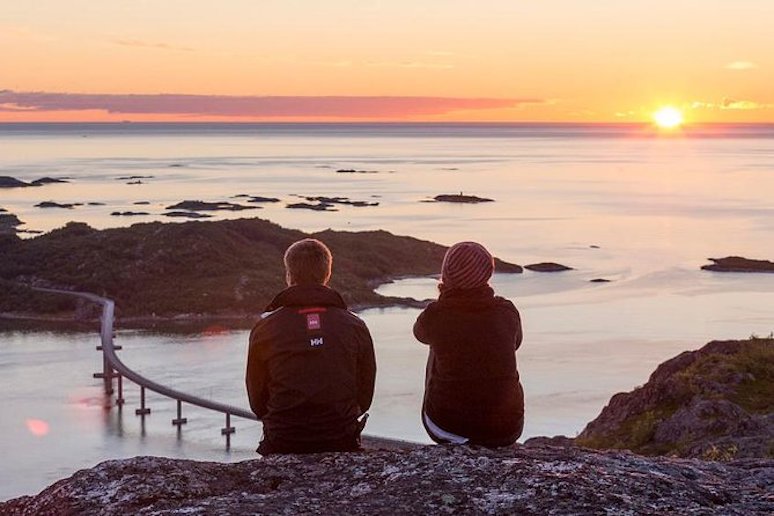 A maximum of 14 participants on each excursion means that the tour will feel close-knit and familiar, with an expert guide to answer all your questions and give you the best chance of viewing the wildlife.
See also:
10 of the best dog sledding tours in Tromsø
7 wild northern lights tours in Tromsø, Norway
Whale watching in Norway: when, where and how