Scandinavia's smallest country may not have the towering mountains, dramatic fjords or endless pine forests of its neighbours, but Denmark's pretty coastal towns, sandy beaches and idyllic islands, strung together by giant bridges, have equal appeal.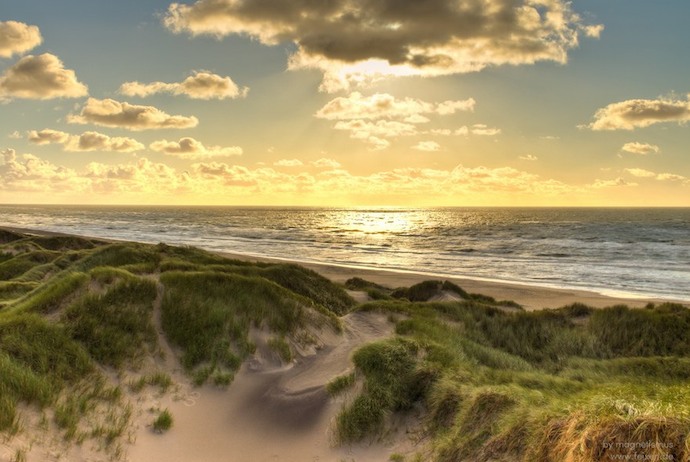 When first asked what you know about it, you might struggle to list more than Copenhagen, bikes and Carlsberg beer, but look closer and you'll realise that Denmark has many more claims to fame.
From food to alternative culture, cutting-edge design to the blood-thirsty Vikings, there's way more to this country than you may think. So, here's our guide to what Denmark is famous for.
Danish design
Like the rest of Scandinavia, Denmark is known for its high-quality design and architecture.
Just think Bang & Olufsen, Arne Jacobsen's Egg chair, Royal Copenhagen porcelain and the Royal Opera House in Sydney – all the work of Danish designers and companies. And chances are high that your skylight is a Danish Velux window, too.
Bluetooth may have been developed across the water in Sweden, but the communication system is, in fact, named after the Danish Viking king Harald Bluetooth – known for uniting people.
Royalty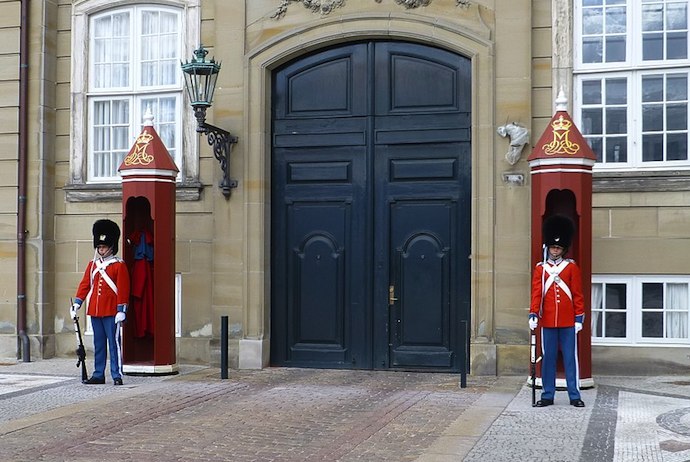 The Danish royal family is the oldest continuing monarchy in the world. The royals are hugely popular here and a unique attraction for tourists. Visitors can look round the Amalienborg palace, in the heart of Copenhagen, where the Danish Queen Margrethe III still lives.
Contemporary culture
Despite its small size, Denmark punches way above its weight in producing popular TV series and cultivating a surprisingly large cast of great actors. Scandi-noir suspense series and thrillers such as Borgen, The Killing and The Bridge have enjoyed international popularity.
And the Danes are always proud to claim Game of Thrones' Jamie Lannister and Euron Greyjoy as Danish. Not to mention Mads Mikkelsen. And Viggo Mortensen… well, at least a little bit.
Cuisine
At the forefront of the New Nordic cuisine trend, Copenhagen is the birthplace of the two-Michelin-starred Noma, voted the world's best restaurant several years running.
And, of course, the Danes have given the world the Danish pastry, simply known as "Danish" abroad – although ironically in Denmark it's called wienerbrød (Viennese bread).
Other culinary icons include Danish bacon, the open sandwiches smørrebrød and liquorice.
Popular throughout Scandinavia, it's been embraced by Denmark where it can be found in everything from ice cream to mustard and cheese, with the gourmet liquorice brand Johan Bülow finding fame around the world.
Hygge and happiness
Two h-words are strongly connected with Denmark – hygge and happiness. The first describes a cosy state of mind or situation where the Danes relax in good company – think roaring fires, the scent of pine woods and a warm cinnamon roll, straight from the oven.
As for happiness, Denmark has often been ranked number one in successive "happiest country in the world" surveys and contests. Although it's true that in recent years they've been out-happied by their Nordic neighbours on several occasions.
Green energy and alternative lifestyles
Despite its modest size, Denmark is a frontrunner when it comes to renewable energy – in particular wind power. The country is big on giant wind turbines, which can be seen standing in windmill parks in the seas between its many islands.
Copenhagen's Christiania community is the original free town with its own rules and regulations, independent of the Danish government.
Famed for many years for its liberal attitude towards the sale of cannabis, it's a popular magnet for hippies, eco-warriors and alternative thinkers.
And while the Danes are mostly known to be laid-back and open-minded, they're still ready to rock, with Denmark's very own hippie-heaven Roskilde Festival being one of Europe's biggest music festivals.
The Vikings
The Danes' ancestors, the Vikings certainly wouldn't have been top-ranked on popularity lists across the globe.
And while they may be best known for killing and plundering their way around the world, these violent warriors have left the country with a fascinating heritage and some exciting tourist attractions.
So, see if you can decipher the runic letters on the Viking Jelling Monuments, immerse yourself at the Ribe Viking Centre in Denmark's oldest town, or visit the ancient Viking burial grounds at Ladby and Lindholm Høje.
Fantasy and fairy-tales
Fantasy and creativity both play a big part in the mindset of the people of Denmark, a country that gave birth to the world's best-known fairytale writer, Hans Christian Andersen and his Little Mermaid.
The Danes also created one of the world's most popular toys, Lego. Yes, the colourful plastic bricks are Danish and the original Legoland is one of the country's biggest attractions.
Greenland
Although it lies some 3000km from the sandy shores of Denmark's west coast, the autonomous territory of Greenland is part of the Danish Kingdom.
There's a very special relationship between Denmark and the world's largest island, with children who live in this vast, icy land learning Danish at school.
And whilst Greenland may have its own government, it still has close links to Denmark and, whatever Donald Trump may wish, it's definitely not for sale.
Football and beer
Once (and we mean once, as in just ONE time), the Danish football team was the best in Europe.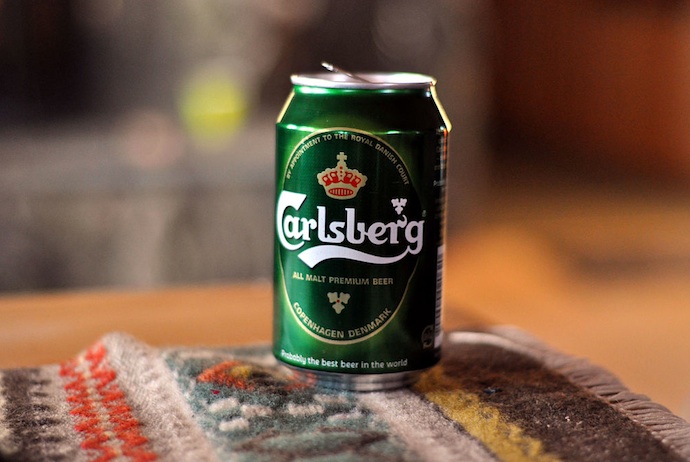 It was way back in 1992 when the Danes miraculously won the European Championship and, although they haven't even come close since, it's still known in Denmark as a fairytale story.
The victory was even more impressive due to the fact that the team didn't even qualify in the first place, but only made it via a wild card after the exclusion of the former Yugoslavia.
Their success was a miracle that the beer-loving Danes celebrated with one of the country's most famous exports, lots of Carlsberg beer.
See also:
Viking attractions in and around Copenhagen
Where to find New Nordic cuisine in Copenhagen on a budget
Like what you've been reading? Get our best tips by email!