Is it safe to drink straight from the tap in Denmark? Well, the good news is this: wherever you are travelling to Denmark, you shouldn't need to fret over the safety of the drinking water.

Whether you're at a public water fountain or slurping straight from the tap, Denmark boasts of the best tasting and cleanest drinking water available. And the best part it is absolutely free.

The Danish capital Copenhagen has as many as 60 public drinking fountains where you can quench your thirst for free. The water that you'll get out of the tap at Airbnb rentals and hotel bathrooms tastes amazing and undergoes the most rigorous tests to ensure hygiene standards.

Naturally replenished groundwater is the main source of water in Denmark, and the water is not treated with too many chemicals; it just passes through basic treatment, and not even chlorine, widely used elsewhere in the world to purify drinking water, is added to the water in Denmark, for the sake of maintaining its natural taste.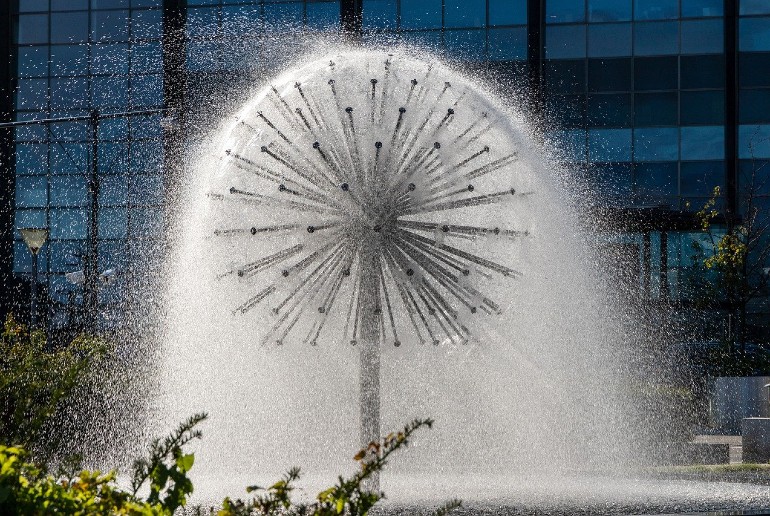 Drinking tap water in Denmark is a pretty cool way to reduce your carbon footprint when you are travelling, and it can help you to reduce your use of single-use plastic bottles too.
In fact, one of the main reasons for installing public water fountains in big Danish cities is to help reduce carbon dioxide emissions caused by the production and subsequent disposal of bottles.

Though drinking water is available free throughout the country some restaurants, cafes, and bars might charge you for the same (unless you're already a customer, of course). So it would be advisable to fill up your water bottle at a public water fountain or at the hotel you're staying at. 

So yes, the water in Denmark is free and healthy. Our guide to the cost of living in Denmark will give you a pretty good idea of the prices for everyday items on your visit.
Like what you've been reading? Get our best tips by email!