It's true that when you consider a visit to Denmark, your first thought may be to wonder if the country may be out of reach for your budget. Certainly, it will be one of the first things people ask you about when you mention your travel plans.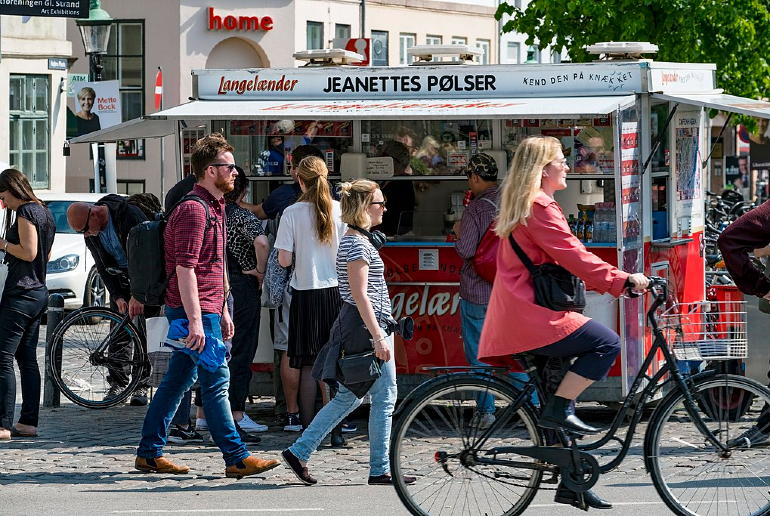 Yes, Denmark is more expensive to visit than many other countries. Finding affordable accommodation, food, and attractions will all be things you'll have to put effort into doing.
While Denmark is definitely more expensive than many southern European countries, it is also less expensive than visiting its northern Scandinavian neighbours, Norway or Sweden.
You may wonder why is Denmark expensive to visit and how people afford to live there. Well, the country has high wages and high taxes.
This balances out for locals who can afford their daily lives and have infrastructure that further supports their quality of life.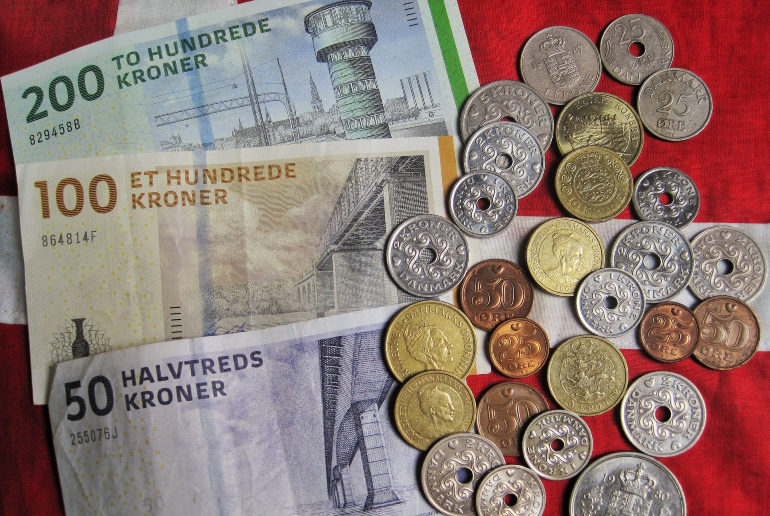 For Brits and Americans, you may find that alcohol is a bit cheaper than expected, but accommodation and eating out can be on par with back home or slightly more than expected. Your expectations can be affected by the way you plan to travel.
Denmark is a great country for the budget traveller hopping around hostels to save money and still enjoy what the country has to offer.
So, when it all breaks down, how does Denmark compare with other countries, cost-wise? Let's look at some expected costs for your trip.
How expensive is Denmark?
Price
Beer (at a supermarket)
5-10 DKK
Draft beer at a bar
30 DKK and up
A dozen eggs
23 DKK
Dorm bed in a hostel
150-400 DKK
Danish sim card
30-50 DKK
Cinema ticket
100 DKK
Bus ride within Denmark (single ticket)
24 DKK
Copenhagen City Card for 24 hours
399 DKK
For even more helpful data on the costs of items in Denmark, check out our guide on the cost of living in Denmark. You'll find prices for everyday items as well as things you'll encounter on a weekend trip.
The cheapest time to travel to Denmark
The high season is definitely in the summer. There is more to do during these warmer months. The locals will be out doing things and the good weather makes your travel adventures more fun.
The winter months are cold and there can be snow, though not as much as in the more northern countries it may be quite chilly for American and British travellers.
The shoulder months in spring and fall can be a good compromise if you're looking for great deals. It will likely be raining during a lot of your trip, but with fewer travellers around, you can find discounts on accommodation.
Where to travel in Denmark
Copenhagen will be your most expensive location in this country. Even with the higher prices, this city has a lot to offer travellers. Consult our guide on travelling to Copenhagen on a budget for tips on planning a budget trip in this city.
There is more to see in Denmark outside of the city limits. The Danish countryside can be seen by renting a car, of taking affordable public transport even a short distance from the city.
Some of the top places you'll want to see include Dragør, a beautiful fishing village a short train ride from the city, and Kronborg Castle, a 16th-century castle and Unesco world heritage site.
Check out our guide, which has tips for some of the best day trips from Copenhagen.
Finding affordable food and drink in Denmark
When you're travelling to Denmark on a budget, you'll want to keep an eye on your accommodation and your food as two of your biggest expenses.
While it's true that Denmark can be an expensive place to eat, it's also true that the cheaper options are still delicious, which is good news for the foodie on a budget.
As with any time you're travelling on a budget, it can be helpful to view your adventures in finding the best affordable dining as part of the adventure of your travels.
Seeking out cheap and amazing eats may take you to places in Denmark you wouldn't have seen otherwise. You will likely see a lot of food trucks around, especially in Copenhagen.
Watch for places with locals hanging around to find the hot spots. When you're looking for new foods to try, don't dismiss the hot dogs. They're actually a uniquely Danish experience.
In Copenhagen, look out for the restaurant Grød for something healthy and inexpensive. Their breakfasts (especially their porridge) is something travellers go home still talking about. They even sell an instant version you can pick up and take home with you.
For more tips, you can consult our guide on finding cheap food in Copenhagen, a capital city whose impressive food scene you'll want to explore.
Like what you've been reading? Get our best tips by email!