Suspense, thrills, intrigue, atmospheric locations and a carefully crafted plot – we all love settling down to a good Nordic Noir drama on Netflix on a cold winter's evening.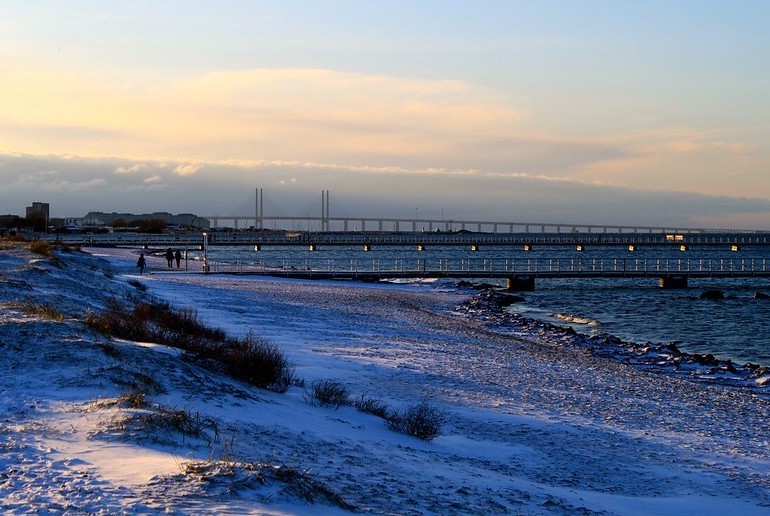 There's something very satisfying about getting your teeth into a Scandinavian crime series or film, with their bleak but beautiful backgrounds, tortured hero or heroine and twisty-turny plots.
Whether you're looking for a Swedish psychological thriller, a Norwegian Nordic Noir series, a fearsome film from Finland or an intriguing Icelandic drama, there are plenty of series out there to grip you and draw you in.
You can find some of the best nordic noir on Netflix, but there are other places to watch it too – streaming platforms such as Hulu and Amazon Prime often show a good selection of chilling Scandi crime shows.
Most of these shows are at their best in the native language, but you won't need to start learning Swedish or another Scandi language just yet – unless you want to, of course; the streaming platforms have subtitles in English.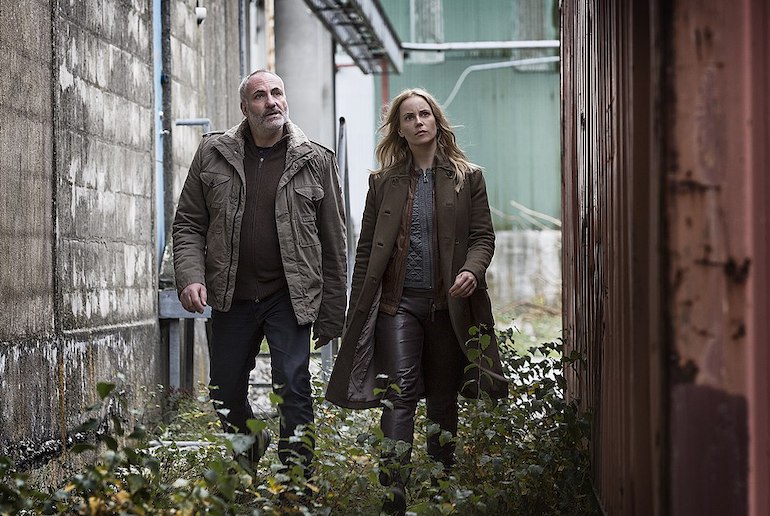 If you're in the UK, or have access to a VPN, it's also worth keeping an eye on BBC4 and Channel 4's Walter Presents, which pick up on some of the best foreign language shows and Nordic Noir dramas.
You can catch them on the BBC's iPlayer or Channel 4's All 4 catch-up services – and they have the added bonus of being free to view.
So if you fancy cosying up with a gripping crime thriller, read on to find out about the best nordic noir film and series, and where you can view them.
The best Nordic Noir shows on Netflix
Netflix is probably your first port-of-call for a wide range of gripping nordic noir and political thrillers. If you already subscribe, you'll have access to a huge back catalogue of Scandi crime series and films, such as Stieg Larsson's The Girl with the Dragon Tattoo and the Danish political thriller Borgen.
Here are some of our favourite nordic noir series that are currently on Netflix.
The Chestnut Man
IMDB rating: 7.7
Set in and around the Danish capital Copenhagen, the Chestnut Man is a chilling mystery show, where the killer leaves figures made from chestnuts by his victims.
This six-part series is a slow-burn thriller which has all the elements of a classic Scandi noir drama, from the mismatched detectives who eventually get along to grisly murders and an element of political and social intrigue.
For more on Copenhagen, check out our guide to the city.
The Valhalla Murders
IMDB rating: 7.1
A gripping crime thriller, The Valhalla Murders is set in and around the Icelandic capital of Reykjavik. It features a series of gruesome murders which are investigated by a detective from Oslo who returns to his native Iceland to help solve the case of Iceland's first ever serial killer.
Brooding and bleak, the Icelandic landscape makes an atmospheric backdrop to the action.
For a more upbeat view of Reykjavik, check out our posts on boat tours and cruises from Reykjavik and things to do in Reykjavik on a budget.
Bordertown
IMDB rating: 7.6
All three series of the Finnish crime mystery Bordertown are available on Netflix – and there are 10 episodes in each series plus a film Bordertown Mural Murders, so once you get gripped you're in it for the long haul!
Set in the small Finnish lakeside town of Lappeenranta, close to the Russian border, Bordertown is a gritty police series, that combines very gruesome crime scenes with the emotional drama of life in a remote small town.
Entrapped
IMDB rating: 8
If you're looking for new Nordic Noir on Netflix, Trapped (titled Entrapped, or Ófærð) is a safe bet. It has a solid rating of 8 on movie ratings site IMDB, and has attracted a bit of a cult following.
Like series 1 & 2, it's set in Iceland and features likeable detectives Andri and Hinrika, who investigate a land dispute between a mysterious cult and a gang of bikers in the remote far north of the island.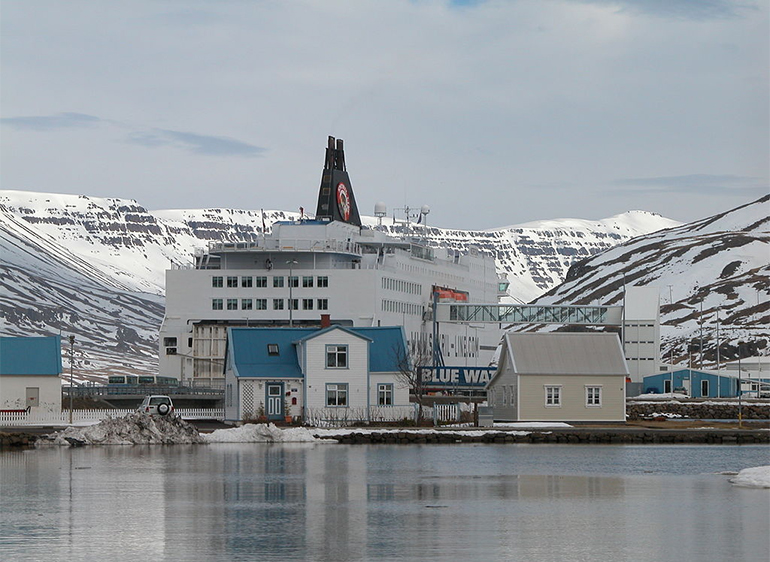 The latest series has already aired in its native Iceland and will be shown on Netflix in the UK in Spring 2022.
And if this whets your appetite for visiting the less touristy remote northern region of Iceland, see our guide to what to see and do in Northern Iceland.
The best Nordic Noir shows on Amazon Prime
Amazon Prime has a huge back catalogue of Nordic Noir series, including the Swedish crime show Modus, the Danish murder mystery The Killing and the Swedish/Danish police drama The Bridge.
You'll need to subscribe to Amazon Prime to get started, and some films and series also incur an extra charge – so check first how much it costs to download the full series.
These are some of our favourite Amazon Prime Scandinavian crime dramas and box sets.
Mammon
IMDB rating: 6.7
One of the early Nordic Noir crime dramas dating from 2014–16, both series of Mammon are still available to view on Amazon Prime.
Set against a backdrop of Oslo and the unfeasibly scenic fjord country of Bergen, this political crime thriller explores the dark side of Norwegian culture and politics.
Its protagonist is an investigative journalist, who becomes entangled in a seamy underworld of corruption, conspiracy, fraud, embezzlement and sibling rivalry.
If all that viewing inspires you to take a trip, check out our post on Norway's best fjords.
Wallander
IMDB rating: 7.9
Amazon Prime has all series of both the original Swedish version and the UK remake of the crime series Wallander, based on Henning Mankell's tortured detective Kurt Wallander.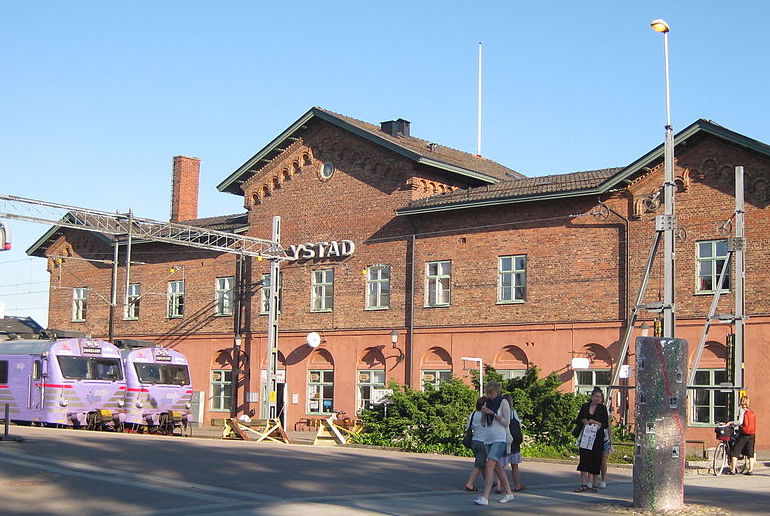 A rare example of the English-language remake, starring Kenneth Branagh, being as good as the original, both versions are set in and around the town of Ystad in the south of Sweden.
The wide-open brooding landscapes of the district of Skane add to the atmosphere and play almost as big a role in the drama as its thoughtful but ultimately flawed antihero.
If want to see more of the locations, check out this Wallander-themed audio walking tour of Ystad.
Trapped
IMDB rating: 8
Series one and two of the popular Icelandic crime drama (see above) can be viewed on Amazon Prime, if you want to catch up on them before settling in to series three on Netflix.
Midnight Sun
IMDB rating: 7.4
Set in around Kiruna in northern Sweden, Midnight Sun (Midnattssol) is a police drama featuring a French detective who flies in to help the Swedish police investigate the murder of a French citizen in the Arctic Circle.
Further murders take place amid a culture clash of French, Swedish and indigenous Sami backgrounds.
For more on the Lapland mining town of Kiruna, Sweden's northernmost town, click here.
See also:
Scandinavia's best film locations
Film locations from The Snowman in Oslo
Like what you've been reading? Get our best tips by email!