Scandinavia has thousands of miles of dramatic and geologically fascinating coastline. It varies from the steep mountainscapes of the fjords to the long sandy beaches of the Danish islands and the pretty villages of the Stockholm archipelago.
So taking a cruise makes sense and allows you to view the varied coastline and visit places that may takes hours of driving to get to by road.
But what is it really like to take a cruise in Scandinavia? And which are the best routes to follow? Read on to find out all you need to know about Scandinavian cruises. 
What is a Scandinavian cruise?
There are many different types of cruise that visit the Scandinavian coast.
They vary from huge luxury liners with loads of leisure activities that are more like giant floating hotels, to smaller cruise boats, where you can attend lectures from wildlife and natures experts on board.
The most popular countries visited are Norway, Sweden and Denmark, while Nordic cruises add on Finland and Iceland. A few cruises include all five countries.
More usual combinations are Norway and Iceland; Denmark and Sweden; Sweden and Finland; or Sweden, Finland and the Baltic states.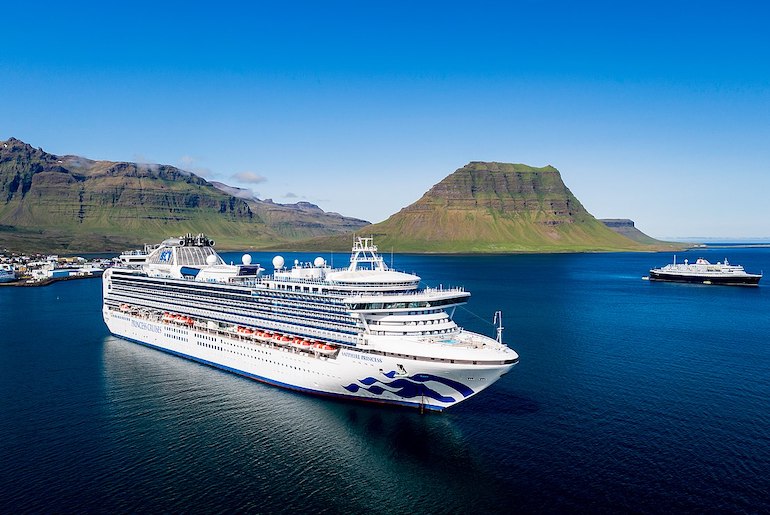 Cruising has a reputation as being for older people, and it is true that in general more cruises are taken by those over 50.
However,  Scandinavian cruises tend to attract a slightly younger demographic and are popular with young honeymooners, families and those people who may not consider a more traditional type of cruise (to somewhere like the Caribbean, for example).
Some ships, such as the Hurtigruten cruises, double as local ferries and are used by residents to get from one town or village along the coast to another without having to drive miles over mountains and around fjords.
Why choose a Scandinavian cruise?
Since many parts of Scandinavia are steep, mountainous, remote and covered in snow and ice for part of the year, they can be difficult to access by car.
To drive from Stockholm to Helsinki for example, is more than 1000 miles by road, even though the two capitals are less than 250 miles apart by sea. By ship, the journey can be done overnight in a comfortable private cabin. 
Cruising is also convenient, allowing you to see multiple locations in one trip without having to spend your whole holiday being at the wheel of a car.
And it needn't necessarily be that expensive. Eating and drinking in Scandinavia is pricey, whereas on an all-inclusive cruise you have unlimited access to as much food and drink as you want!
Downsides to joining a cruise
Of course, cruising isn't for everyone and there are some downsides:
Lack of flexibility. You have to stick to a set itinerary and often don't have much time in each port. So you can't just head off to explore somewhere that you see en route.
The crowds in port. If you're on a large ship it can sometimes take a long time to disembark once the ship docks.
Extra costs. Some cruises charge extra for internet access or expect large staff tips. Make sure you check exactly what's included when you book.
You may well put on weight! The all-you-can-eat element of a cruise ship buffet makes it hard to resist eating at all hours.
Best time to go on a Scandinavian cruise
Since Scandinavia is in the north, it enjoys long daylight hours in summer, and 24 hours of daylight for much of June once you're above the Arctic Circle. 
And, of course, the weather is milder with more sunshine in summer, though there's often just as much rainfall in the summer months as in winter.
The main reason to choose a winter cruise is to see stunning snowy scenery and the northern lights. The spectacular Aurora Borealis can be seen in northern Scandinavia on a clear night from around October to March.
And indeed some cruise companies, including the Hurtigruten cruise line, are so confident that you'll see the lights during a winter cruise that if there are no sightings, they'll give you another trip for free.
For more on the best times to view the lights, check out out guide to seeing the northern lights in Scandinavia.
Top Scandinavian cruise lines
There are plenty of cruise lines that specialise in Scandinavian cruises, plus some international cruise lines that include Scandinavia on their itineraries
Hurtigruten
The original Norwegian fjord supply ships, Hurtigruten cruises run the length of Norway from Bergen up to Kirkenes every day, stopping in at major ports and tiny villages. 
Traditionally a lifeline for communities that had no road access, the ships now also have comfortable cabins, some with balconies and hot tubs.
The full route takes seven days, and it's possible to book just one or two legs of the journey.
Hurtigruten cruises often have expert lecturers on board to talk about the wildlife, culture and geology of the landscape, and they also run full-scale expeditions to far-flung destinations, including the Arctic, the Antarctic and the Galapagos islands.
For more on the Hurtigruten, check out All you need to know about Hurtigruten cruises.
Viking Cruises
Viking Cruises have good choice of routes round Scandinavia – we like the look of this mega 29-day cruise from New York via Canada, Greenland, Iceland, Svalbard and along the Norwegian fjords to Bergen.
Viking also has a 29-day cruise from London via Ireland, Scotland, Norway, Denmark, Berlin in Germany, Gdansk in Poland and ending up in Stockholm in Sweden.
Tallink Silja
Tallink Silja runs mini-cruises across the Baltic Sea from Stockholm to Helsinki, Tallinn and Riga.
The Stockholm to Helsinki mini cruise includes two nights in a sea-view cabin, two breakfasts and gives you a day in Helsinki to explore.
For more on the Stockholm to Helsinki route, read our guide.
Fred Olsen
Norwegian-owned but based in the UK, Fred Olsen Line has four ships, all small enough to enter the Norwegian fjords but with the facilities and luxury of a larger ship.
We like its Summertime in Lapland and Scandinavia cruise, which leaves from Newcastle, stops in Aarhus in Denmark, then has a few stops in Sweden including Stockholm and a few stops in Finland, including Lapland and Turku.
Royal Caribbean
One of the largest cruise companies, Royal Caribbean runs a few cruises in Scandinavia including a 9-night Norwegian fjord cruise that starts in Copenhagen and ends in Amsterdam, taking in Oslo and the fjords en route.
Popular Scandinavian cruise routes
If you're after a classic Norwegian Fjords' cruise, we recommend the Hurtigruten from Bergen up to Kirkenes close to the Russian border, and back.
The full return journey takes twelve days and stops in at the Geirangerfjord, Ålesund, Trondheim, Bodø, the Lofoten Islands, Tromsø, the North Cape and Kirkenes – amongst others!
For those who want the ultimate Baltic Sea cruise, we like this 28-day cruise on the Princess Line, which starts in Scotland, sails round the Shetland Islands, Iceland, along the Norwegian coast, and takes in Copenhagen in Denmark, Stockholm and Gotland in Sweden, Tallinn, Riga and Lithuania in the Baltics, plus Gdansk in Poland.
Many Baltic cruises used to include St Petersburg in Russia on their itineraries, but these have been amended or cancelled due to the war in Ukraine.
Arctic Circle cruises are also popular, particularly in summer when you can take full advantage of the midnight sun. We think this 12-day cruise from Scotland that sails along the Norwegian Coast to the North Cape, then over to Svalbard, is a good option.
Must-visit destinations on a Scandinavian cruise
Of course, the Norwegian fjords are a highlight of any Scandinavian cruise (see our guide to the 16 best fjords).
We reckon the beautiful Geirangerfjord and the dramatic Lofoten Islands are not be missed for their stunning natural beauty, along with the interesting cities of Oslo and Bergen.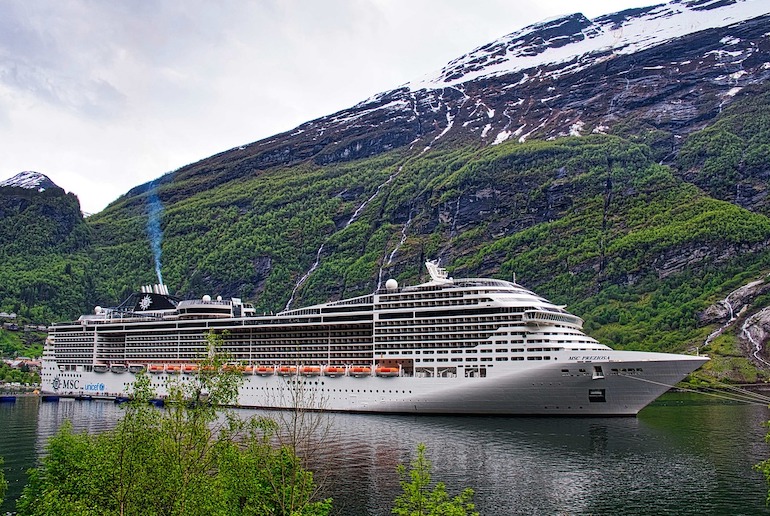 Icelandic cruises tend to sail round the whole island taking in the breath-taking scenery and stopping in at lively Reykjavik.
In Denmark, Copenhagen and the pretty island of Bornholm are regular cruise stops, while in Sweden Stockholm and its archipelago are must-see destinations on any cruise itinerary.
In Finland, Helsinki and Turku are both interesting places to stop at, to get a good idea of the country and its culture.
Cruises worth checking out in 2023 and 2024
2023 is the 130th anniversary of the first Hurtigruten ship, so you can get discounts of up fifty percent off the classic Norwegian coastal voyage this year.
We also really like this cruise round Iceland, which includes whale-watching, geysers and the fjords on the remote eastern side of the island.
For those who want to see as much as possible in a short amount, we suggest this 14-day cruise from Southampton that takes in four European capitals, Copenhagen, Stockholm, Helsinki and Tallinn, as well as Kiel in Germany.
But, if you think cruising isn't really for you and want something different, we reckon this six-day Arctic Adventure round the remote island of Svalbard is a great choice.
It takes in the world's northernmost capital Longyearbyen and explores glaciers, Arctic fjords and mountains, while looking out for walruses, whales and polar bears.
What to pack for a Scandinavian cruise
What you pack depends on the type of cruise you're going on. If you've chosen a large ship with lots of leisure activities and nightlife, you'll want evening clothes, gym gear and some smart formal wear.
If you're on an adventure cruise, you may need hiking or climbing gear, waterproofs and walking boots.
But whatever type of cruise you've chosen, here's a basic packing list of essentials.
Waterproof and windproof jacket. Whatever time of year you're travelling, there's a good chance of rain in Scandinavia, and the wind can be strong!
Layers. Even in summer, it can get cold in the evenings so brings lots of layers that you can take on and off.
Binoculars. Wildlife spotting is a big part of many Scandinavian cruises, so binoculars are useful.
Sunscreen and sun hat.
Sturdy shoes. Even if you're not going hiking, walking round around cities can be hard on the feet, so make sure you have comfortable shoes or boots.
Swimming costume. Many ships have pools and even the smaller ones may have a hot tub on deck to dip in.
Camera or phone. You won't want to miss all that stunning scenery!
Experiencing Scandinavian culture on a cruise
Experiencing the culture can be an integral part of any trip, and many cruises put on lectures about local culture and traditions, workshops on local arts and handicrafts, cooking demonstrations of local dishes and shows of local music or bands.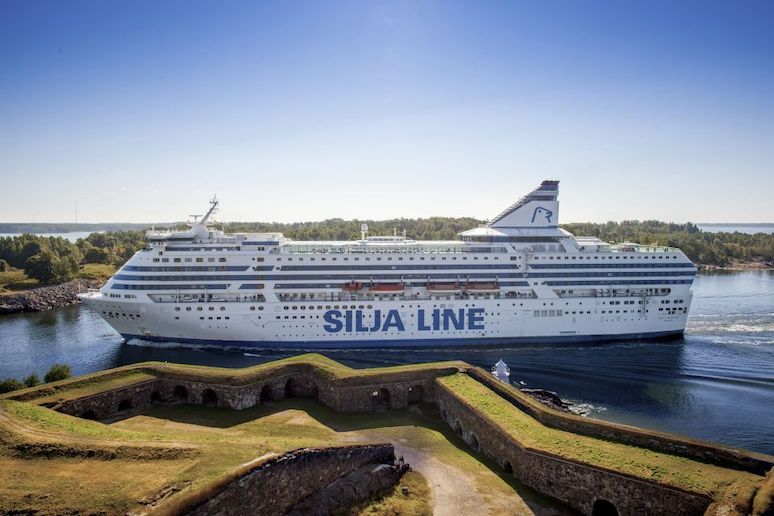 Often experts in their field give talks on subjects such as star-gazing, geology, wildlife and the culture of the countries you're visiting.
Some ships, such as the Hurtigruten, pride themselves on serving traditional dishes made from locally sourced seasonal products that are picked up from ports on the way in their restaurants.
Optional shore excursions also often include cultural immersion opportunities, such as this trip to a sheiling, or traditional farm, where you'll learn all about life on a rural smallholding in the Norwegian mountains.
We also like this visit to a traditional turf farm in Iceland to learn about life in rural Iceland and how to churn butter!
Essential tips for Scandinavian cruises
Do your research beforehand. Some of the larger cruise ships are too big to enter the fjords, so choose a smaller boat if you want to go into the fjords, and a larger one if you want lots of facilities and activities.
Pick a cabin with a window. Yes, we know they cost more than inside cabins, but we think it's worth it so you don't miss any of that beautiful scenery from your room.
Don't expect to see everything. Sometimes the choice of shore trips can be overwhelming, so pick the ones which you really want to do.
Make the most of the free activities. Some ships put on loads of activities, so why not use the sea days to learn the ukulele or try your hand at salsa dancing or crochet?
Buy travel insurance. Cruises can be expensive so make sure you're properly insured in case anything goes wrong. We like World Nomads: see below for an instant quote.
Most important of all – relax and enjoy the scenery. Make the most of the fact that some of the world's most dramatic sea- and mountainscapes are sailing past your window!
See also:
Best Stockholm boat trips and cruises
6 fun boat trips from Helsinki
Oslo's best boat tours