Sitting at the top of the Oslofjord, Norway's capital city has no shortage of waterways, coasts and islets to explore by boat, sailing ship or even kayak, with terrific views back over the city.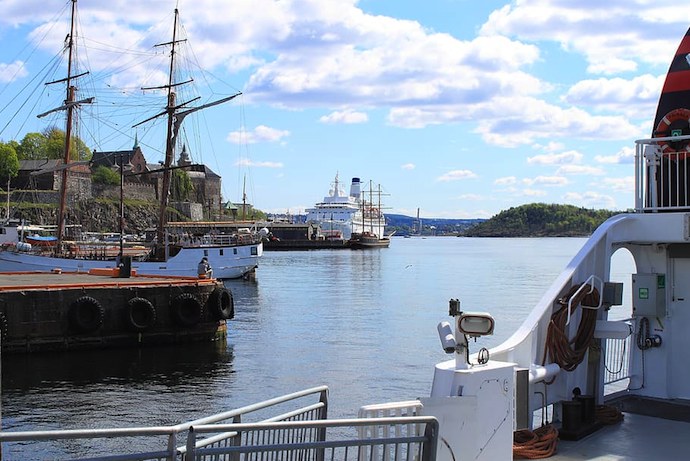 Some islands in the fjord are served by public ferry, but others can only be seen on a boat trip or tour. And there are plenty of boat trips to choose from that take in the best of the city's waterscapes, from museum tours, jazz cruises to evening buffet trips.
If you want to see more of the Oslofjord and the city's sights, however, you're better off taking a boat tour with an expert guide on board. Here are some of our favourite Oslo boat trips!
Boat tour of Oslo's museums and sights
This two-hour sightseeing tour around Oslo and its islands gives you the chance to explore the city's tall mountains and picturesque houses.
Museum admission fees are not included in the price, but there's an expert guide on-board who can advise you about what to see and do.
Cool jazz sailing boat trip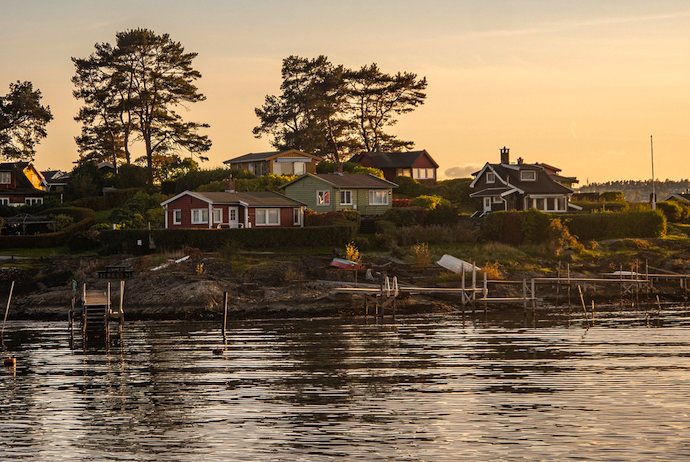 For the ultimate chill-out tour, hop on a traditional wooden sailing ship for a three-hour cruise around the Oslofjord.
Take a seat on the long wooden benches on deck for an al fresco buffet meal of tasty local shrimps served with bread and mayonnaise, accompanied by funky live jazz along the way.
It's a great way to see Oslo from the water and admire the nearby islands with their picturesque summer homes.
Is the Oslo Pass worth buying?
Read this guide to see how much you could save during your trip!
Island hopping on local ferries
There are some beautiful unspoilt islands a short ferry ride away from the capital, and this guided tour takes you to some of the loveliest in an action-packed four-hour excursion using local ferries.
Your first stop is Hovedøya where you can see a ruined Cistercian monastery dating back to 1147 and walk through idyllic woodland (remember to wear sensible shoes).
The next island stop is Lindøya, dotted with colourful summer houses, where can enjoy a picnic or a bracing swim at one of its lovely beaches.
The next ferry leg passes the tranquil wooded island of Gressholmen, much of which is a nature reserve, before returning to Oslo.
Boat, buffet and beer
A good way to combine eating, drinking and sailing is on this three-hour tour which offers delicious Norwegian shrimp snacks and a variety of hot and cold drinks.
There's time to digest everything you've eaten on a three-hour boat trip around the Oslofjord – and you can immerse yourself in the city's gorgeous scenery on the way home.
Explore the Oslofjord by kayak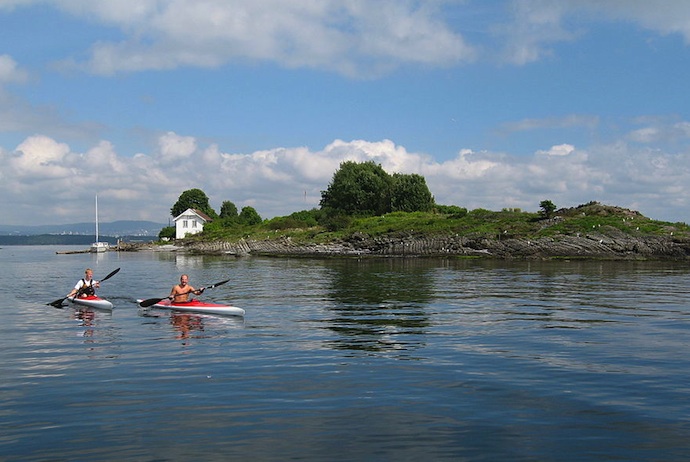 Suitable for experts and complete novices, this three-hour guided kayak tour, led by an experienced guide, paddles out from the city into the Oslofjord.
Heading off from the sheltered Sjølyst Marina, it's a relatively gentle trip to some gorgeous nearby islands and beaches and round the bright white Dyna Lighthouse.
You can either have your own single kayak, or share the paddling with a friend in a double.
Winter wonderland boat tour
Although many of Oslo's boat trips are summer-only, this two-hour winter cruise allows you to see the Oslofjord at its wintery best.
Wrap up warm as the boat leaves Oslo with stunning views back towards the ultra-modern Opera House. The trip heads into the Oslofjord, past the quaint Dyna Lighthouse and many picturesque islands.
On the way back you also have the option to stop off at the Bygdøy peninsula, home to the famous Fram Museum and Maritime Museum, before a final hop back to your starting point.
Oslo boat tour FAQs
Where do Oslo's boat tours depart from?
Most boat trips depart from Rådhusbrygge 3 (City Hall Pier No. 3) just in front of the Rådhus. This is also where public ferries depart for Dronningen and Bygdøynes Docks across the bay. Check with the boat trip provider, however, as some departure (and return) points vary.
Do Oslo's boat tours run all year?
Most private boat tours run from late May or June to the end of August, when the weather is better and the Oslofjord is ice-free.
However, there are also atmospheric cruises that you can take throughout the winter, provided there's no ice, while public ferries run across the bay from March to October.
Can I explore the Oslofjord by public ferry?
If you're just heading out to the Bygdøy peninsular to visit the museums there, you can take the Bygdøyfergene from Rådhusbrygge 3. It leaves every 20 to 30 minutes from March to October.
It's a short but picturesque hop across the inner Oslofjord to Dronningen Dock, where you can visit the Norwegian Museum of Cultural History and the Viking Ship Museum.
The ferry then returns via Bygdøynes dock, a short walk from the Fram Museum and Norwegian Maritime Museum. Tickets can be bought on board the ferry, but they're slightly cheaper if bought online in advance.
Public transport tickets are not valid on the ferry, so you might want to get the Oslo Pass for your trip. There's more on exploring the Oslofjord in this guide.
See also:

Getting around Oslo
The Oslo Pass: is it worth buying?
50 free things to do in Oslo