Although it's a couple of hundred miles away, the Finnish capital Helsinki is surprisingly easy to reach from Stockholm and can make for a really nice weekend break.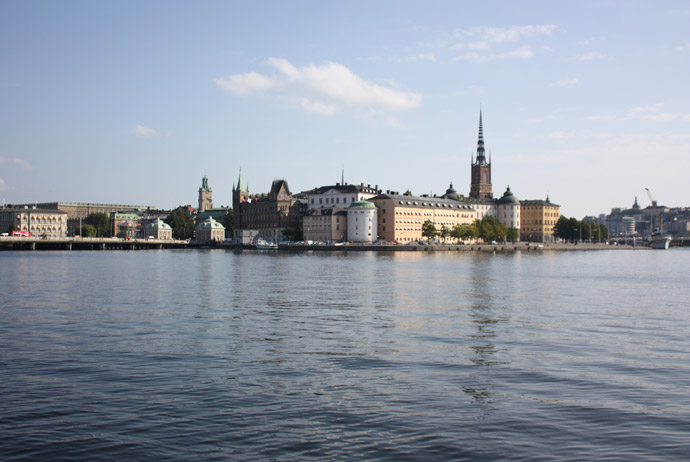 The fastest option is to fly between the two cities – there are daily flights in both directions, taking around one hour.
If you have a little more time to spare, you could consider taking the ferry. It's a much more enjoyable alternative to flying, with loads of on-board entertainment and some great scenery along the way. It should be said that these journeys tend to be very boozy, especially on weekends – expect to see lots of heavily refreshed Swedes taking advantage of the tax-free prices and on-board bars.
There are two big ferry companies running services on the Stockholm–Helsinki route: Viking Line and Tallink Silja Line. Both make a stop at Åland (a Swedish-speaking part of Finland) along the way. It's a nice enough place but the main reason for stopping there is that Åland – an autonomous region of Finland – is not subject to the same EU tax rules as Sweden and Finland. This clever loophole means boats can sell tax-free goods (including booze) on both legs of the journey.
Here's what you can expect from the two different options on the Stockholm–Helsinki route.
Viking Line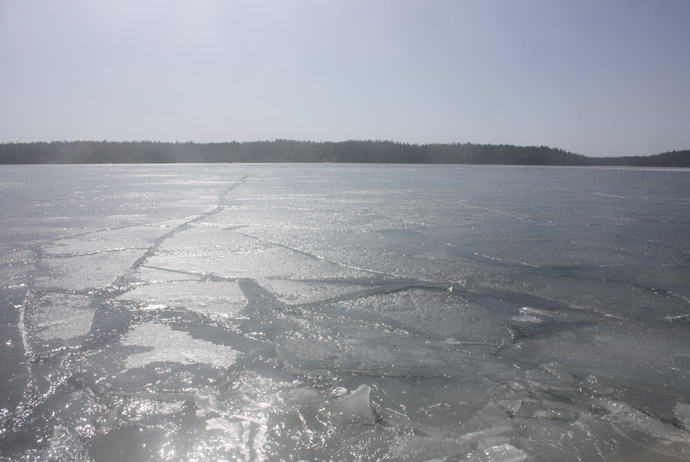 Viking Line ferries run from Stockholm to Helsinki once per day. Boats depart Stockholm in the afternoon and arrive in Helsinki at around 10am the next morning, following a late-night stop at Mariehamn on the Åland Islands.
The journey
Ferries take around 16 hours to get from Stadsgårdskajen in central Stockholm to Skatudden in Helsinki. Around six hours into the journey, boats makes a quick stop at Mariehamn (Åland).
There are plenty of facilities onboard to keep you busy, including tax-free shops, restaurants and a spa with its own sauna (admission costs extra). Catering to the party crowd, there are nightly live music performances and DJ sessions – take a boat early in the week (Sunday–Wednesday) if you'd rather have a quieter crossing.
Choosing a ticket
The cheapest option for this journey is to stay awake the entire time, or catch a few Z's in one of the public parts of the ferry. Do that and you'll only have to pay for a standard passenger ticket.
If you think you'll want a proper sleep, a good, cheap compromise is to book a bed in one of the ferry's shared rooms. These come with either three or four beds each and are similar to the kind of rooms you'll find aboard sleeper trains, except with a shower and toilet inside. On some crossings, the cheapest rooms do without the en-suite facilities.
Is the Helsinki Card worth buying?
Read this guide to see how much you could save during your trip!
Stepping up a level, comfort-wise, it's also possible to reserve your own private en-suite room. These come in around a dozen different formats and comfort levels, from small-ish rooms that are suitable for wheelchair users and allergy sufferers right up to spacious suites with big windows.
Cars, motorbikes and bicycles are permitted on both of the Viking Line ferries running between Stockholm and Helsinki. You'll have to pay extra, though – prices are dependent on the size and type of vehicle.
Note that when you book online, you'll have the choice between an organised 'cruise' and a regular ticket (either one-way or return). The latter gives you more flexibility, especially if you're planning on visiting other parts of Finland and are not sure when (if ever) you'll head back to Stockholm.
Getting to the ferry terminal
Viking Line's terminal for ferries to Helsinki is at Stadsgårdskajen, just east of Fotografiska on Södermalm. Getting there from Stockholm's main train station is easy – jump aboard a #53 bus bound for Finnberget/Henriksdalsberget and get off at Londonviadukten. From there it's a couple of minutes' walk down to the harbour. Our guide to getting around Stockholm has more info on using the buses and paying for journeys.
A quicker but more expensive option is to take the direct Flygbussarna service from Cityterminalen (Stockholm's long-distance bus station) to the port. Services are timed to meet ferry departures, and tickets are available to buy online or at the Flygbussarna desk inside Cityterminalen.
Getting to and from the centre of Helsinki
In Helsinki, boats pull up at Skatudden, just east of the centre. Tram #4 runs from nearby Puolipäivänkatu, taking around 10 minutes to reach the middle of town.
Tallink Silja Line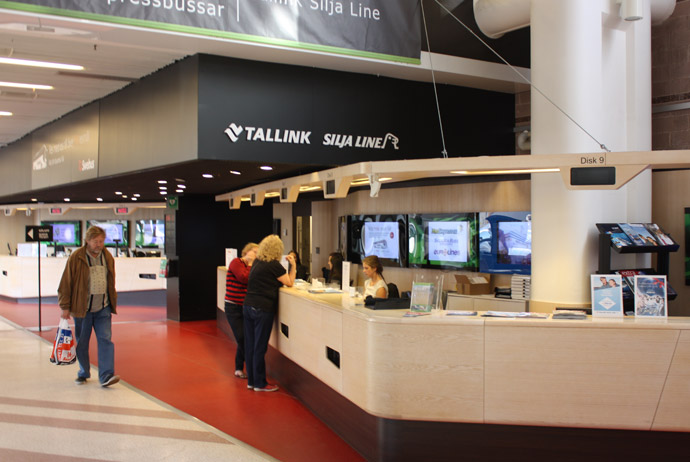 Viking Line's big rival on this route, Tallink Silja Line, also runs a once-a-day service from Stockholm to Helsinki.
The journey
Just like the Viking Line ferries, these boats depart from Stockholm in the evening, make a stop at Mariehamn (Åland), and then arrive in Helsinki the following morning. The total journey time is around 17 hours.
Apart from the usual bars and restaurants, the two boats operating on this route offer a spa, tax-free shops, a midnight dance show, a casino and a kids' play area. Given the sheer number of options for eating and drinking, you can expect at least some of the passengers to get rather merry.
Choosing a ticket
One big difference from Viking Line is that onboard Tallink Silja Line's ferries from Stockholm to Helsinki, you must book a cabin. There are cheap options, however, and as with Viking Line it's possible to book a bunk in a shared cabin.
A more expensive option is to rent your own private room. Options run from small en-suite twins right up to luxurious cabins with their own balconies on the edge of the boat.
Cars and other vehicles can be transported aboard the Tallink Silja Line ferries on this route, but there's an extra charge depending on the size of the vehicle.
Organised cruises from Stockholm to Helsinki are available but if you'd rather just take a one-way trip, or spend longer than one full day in Helsinki, you're better off going for one of the standard tickets. For up-to-date prices and to book, head to the Tallink Silja Line website.
Getting to the ferry terminal
Tallink Silja Line Ferries bound for Helsinki depart from Stockholm Värtahamnen, around 4km northeast of the city centre. Getting there with public transport is fairly easy: take the T-bana to Gärdet and walk northeast for 15 minutes, or take a #76 bus from Slussen or Nybroplan to Värtahamnens Färjeterminal – the stop is right near the harbour. See our guide to getting around Stockholm for tips on how to use the public transport network.
Getting to and from the centre of Helsinki
These ferries stop at Helsinki's South Harbour (also known as Olympia terminal). It's close enough to the city centre that you can walk there in around 15 minutes, but if you've got a lot of luggage you might want to take public transport – tram #2 will take you up towards the central station.
How much does it cost?
Prices vary depending on availability and the time of year, but you should be able to get your hands on a one-way ticket (foot passenger only) for less than €40. Taking a car will add to the price significantly, as will choosing a private cabin. As there's so little between the two companies operating ferries on this route, our advice is to check both of their websites first and go with the cheapest option.
If you're travelling around northern Europe with a Eurail or Interrail pass, be sure to mention it when booking – you may be able to get as much as 50% off the cost of a standard ticket aboard ferries to and from Finland.
Looking for somewhere to stay in Stockholm? Check out our detailed city guide.
Like what you've been reading? Get our best tips by email!