We all know that accommodation in Scandinavia can be pricey. But there are also some great hostels that you can stay which won't break the bank.
And you don't have to miss out on character, a fantastic location or the wow factor either, just because you're on a budget.
So whether you're looking to stay in a converted steamship or a former fishing cabin, or just in an awesome off-the-beaten-track location, we've picked 10 of our favourite hostels in Scandinavia.
This fantastic fjord-side hostel
Fløyrli, Norway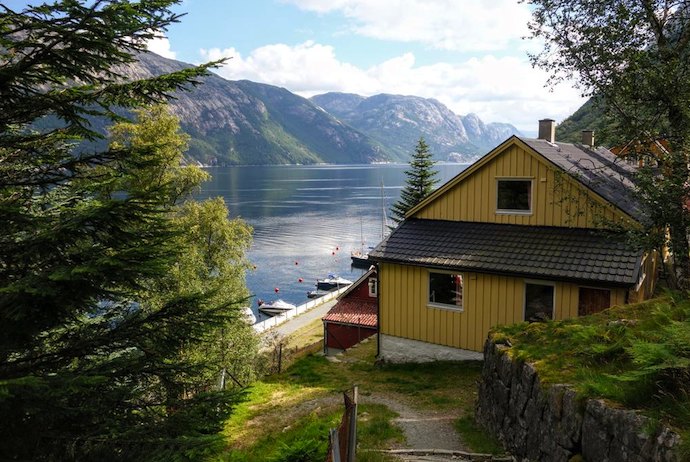 You can only get to this fantastic fjord-side hostel by boat, but believe us when we say that the journey is worthwhile. The Flørli 4444 Hostel sits right at the water's edge on the shores of Lysefjord, surrounded by towering mountains, steep cliff faces and wooded slopes.
The hostel sits at the bottom of the world's longest wooden staircase – there's great hiking and views from the top, or you can hire kayaks and paddle around the picturesque fjord. Alternatively, simply kick back and enjoy the views from the hostel.
The hostel has its own shop, and you can barbecue in the gardens whilst admiring the views, or settle down in the on-site restaurant for a hearty meal after a long's day's hike.
A hostel with hiking and skiing on its doorstep
Äkäslompolo, Finland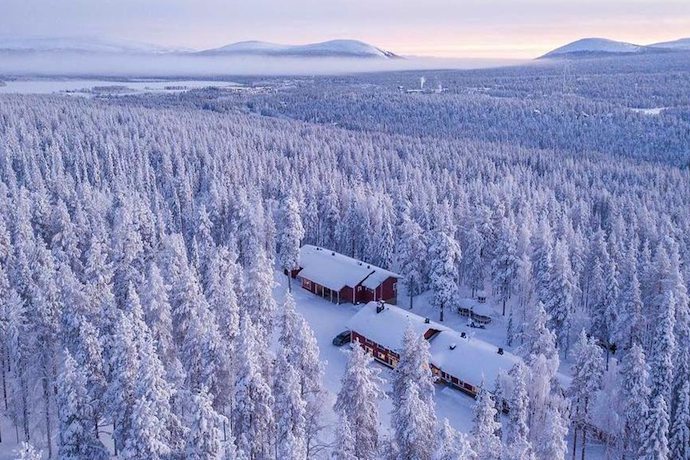 Surrounded by forest, this traditional wood-panelled hostel in Äkäslompolo is a welcome sight if you've spent the day out hiking or cross-country skiing in the wilds of Finnish Lapland.
With a roaring open fire and two saunas, Kuerkievari KuerHostel makes a great base to head out and explore the Arctic Circle on a husky sledge or a snowmobile or reindeer safari. Staff can also arrange snow-shoeing and ice-fishing trips.
And if you're lucky, you might get to see the northern lights from the hostel too.
This historic warehouse hostel in downtown Copenhagen
Copenhagen, Denmark
Right next to Copenhagen's Charlottenborg Palace, the Bedwood Hostel is housed in a former warehouse dating from 1756. With wooden beams and an atmospheric cobbled courtyard, the old building has been renovated to provide comfortable dorm accommodation right in the heart of the city.
It's a friendly place with an on-site bar. There are also themed dinners, walking tours and movie nights laid on.
Stay in a (not-so-spooky) old hospital
Piteå, Sweden
Housed in a former hospital building, Piteå Vandrarhem sits in parkland surrounded on three sides by a canal that leads out to the waters of the Piteå archipelago.
Just a short walk from the centre of Piteå, the hostel is clean and cosy, with a traditional blue clapboard exterior, and all the rooms have views of the gardens.
A lakeside hostel near the fjords
Bjørheimsbygda, Norway
You can stay in yurts, tents, dorms or rooms at this lovely lakeside hostel. On the shores of Lake Bjørnheimsvatnet, the Lilland Hostel Vaulali is surrounded by large lawns with a barbecue area and private beach and jetty for swimming in the lake.
You can hire kayaks or use the hostel as a base for some tackling great dramatic nearby hikes, including the iconic Preikestolen.
The perfect base for hikes and northern lights
Abisko, Sweden
In the Abisko Natitional Park, a short walk from Lake Torneträsk, the Abisko Turiststation is run by Sweden's national hostelling network STF and has a wide range of private rooms, dorms and cottages.
With stunning views of the lake and surrounding mountains, its location is hard to beat, with easy access to great ski trails and some of Sweden's best hikes, including the long-distance Kungsleden trail.
Add to that the fact it's got its own sauna and is in the middle of one of world's best places to see the northern lights, and you can't really go wrong.
Stay on a steamship
Turku, Finland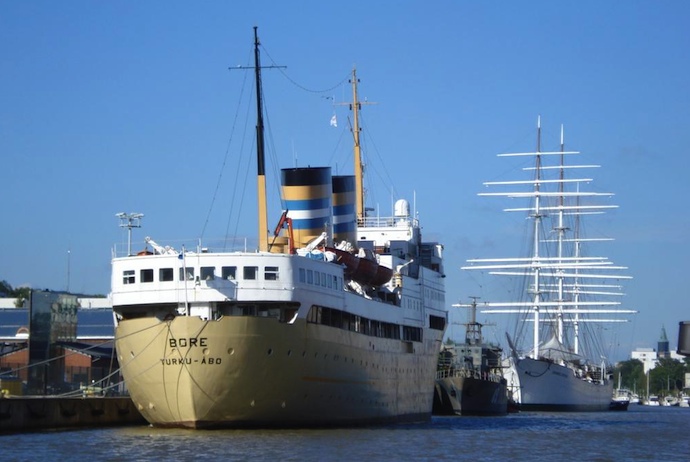 This hostel is based in a former steamship, the S/S Bore, which is moored in Turku harbour, a short walk from the town's castle. There are no dorms here – guests sleep in the ships cabins which are cosy and comfortable.
Breakfast is served in the ship's beautiful wood-panelled dining room. There's even a sauna that guests can use in the morning, and you can sit out on the deck in warm weather and watch the comings and goings of the harbour.
Hostel in Hamlet's hometown
Helsingør, Denmark
With its own private beach and views over the Oresund Strait to Sweden, this hostel makes a good base to explore the town of Helsingør, home to Kronborg Castle, on which Hamlet's Elsinore was based.
The building itself was built as a summer residence for Count Moltke some hundred years ago, but now houses a variety of dorm, private and family rooms, many with beach and sea views.
With large gardens, table tennis and football available, it's a great place for kids – even those with a limited interest in Shakespeare!
Bunk up in a former fishing cabin
Lofoten islands, Norway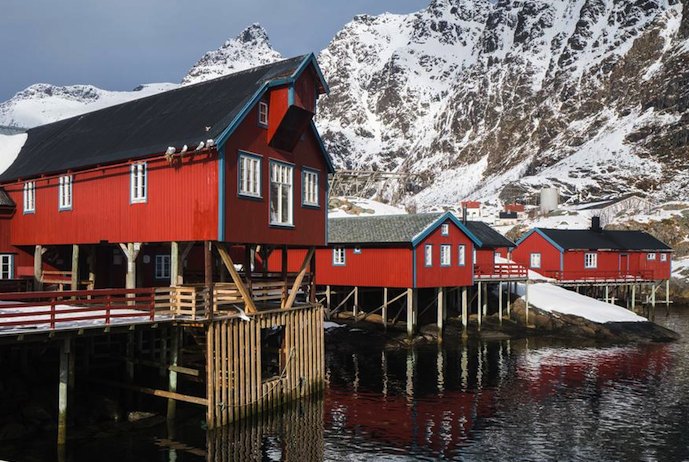 Fancy staying in one of Lofoten's iconic red-painted wooden former fishing cabins on stilts with views over the waterfront?
The Salteriet Hostel is in the remote fishing community of Å, at the road's end, near the southern tip of the Lofoten archipelago. It may be off-the-beaten-track, but the hostel is warm, cosy and comfortable and a great base for exploring the wild Lofoten islands by boat or on foot.
The red-painted rural idyll
Regna, Sweden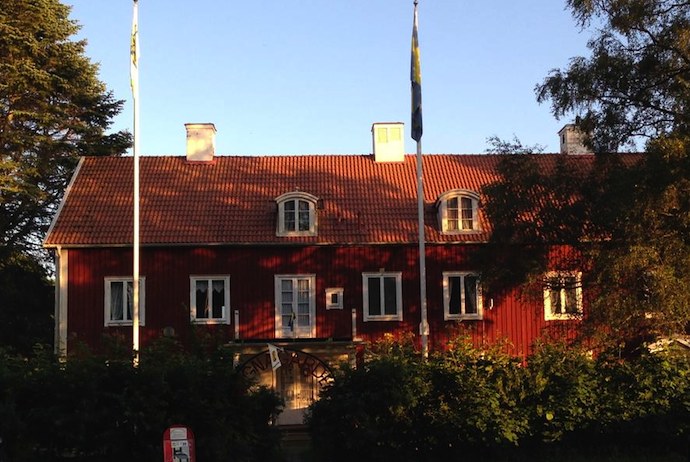 This red-painted wooden former poor house sits in the middle of the 14th century village of Regna with easy access to Lake Regnaren, for swimming, fishing and kayaking.
The house has cosy rooms and dorms and bikes to rent for exploring the pretty rural surroundings. Alternatively, you can just relax or light up the BBQ in the hostel's leafy garden.
See also:
Cheap places to stay in Tromsø