Helsinki is built on a series of islands, so you're pretty much bound to take to the water at some point during a trip. Seeing the city from the sea and exploring its many islands and waterways is the best way to really get to know Helsinki's hidden side.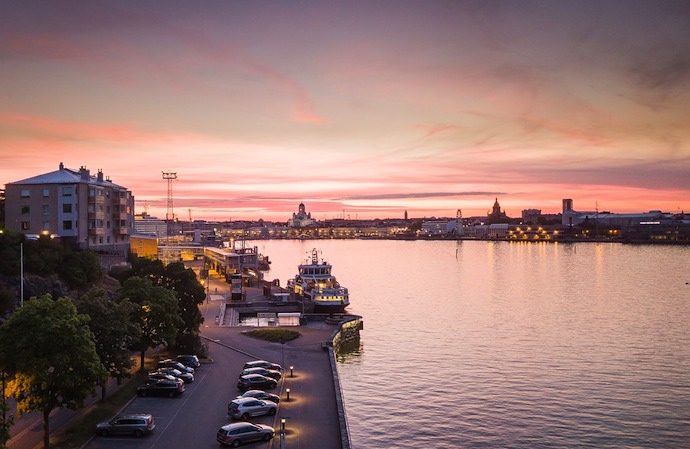 And there's no shortage of watery ways to get around. From calm canal cruises and sedate sailing trips to an adrenaline-fuelled hovercraft ride, there's something to suit all moods. And, of course, top of the day-trip list is a trip to Tallinn in Estonia, just two hours away by boat.
See Helsinki by canal boat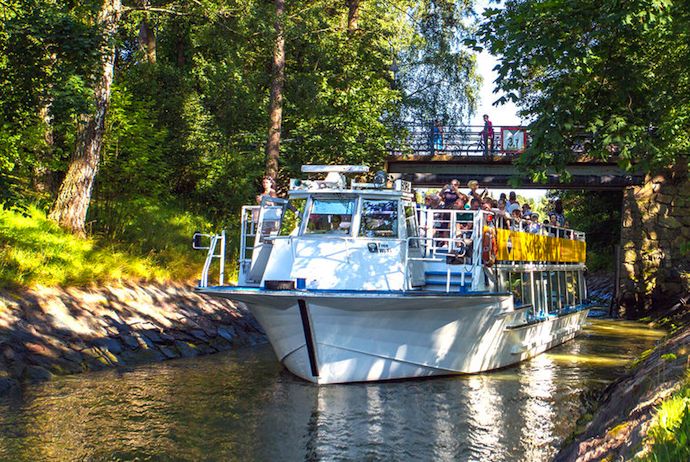 A great way to get to grips with Helsinki is to see its highlights from a canal boat. This 90-minute cruise runs along the city's coast taking in sights such as the city zoo, the Suomenlinna Fortess and the leafy Degerö Canal. It's a great introduction to Helsinki, and the commentary gives you a good insight into the city's fascinating history.
Is the Helsinki Card worth buying?
Read this guide to see how much you could save during your trip!
Head onto the ice by hovercraft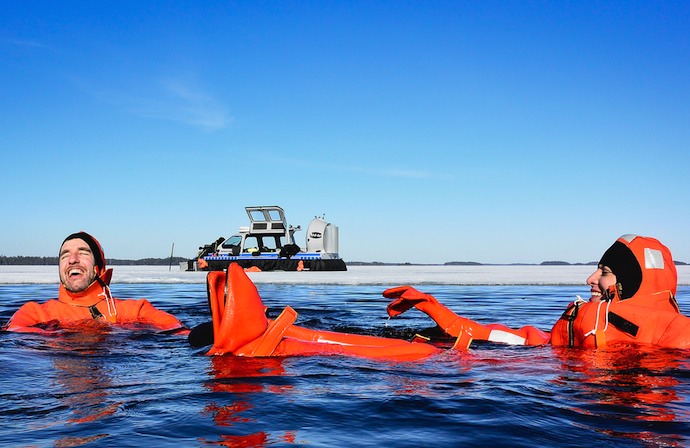 For a real adrenaline rush, this four-seater mini hovercraft trip blasts out through the freezing waters of the Helsinki archipelago and over snowy land. The hovercraft can break through the sea ice or even race across it, if it's thick enough.
You'll be kitted out in a super-warm survival suit before jumping into the icy waters to float around surrounded by chunks of ice. And running across bobbing ice rafts holds no fears, either – if you fall in, your survival suit can keep you warm for up to four hours.
The trip ends with a warming meal – barbecue or salmon soup – cooked over an open fire, surrounded by snow and ice.
Take the ferry to Suomenlinna
The world's largest sea fortress, Suomenlinna was built in 1748 on five interconnected islands to protect Helsinki from attack. It's a great place to wander around, visit the fortress and museums and admire the views back over the city.
Hourly ferries run from the mainland to Suomenlinna, but if you're short of time, you can visit it on this five-hour guided tour which includes the ferry trip, an informative guided walking tour of the fortress and a bus trip around the city's highlights too.
Sail round Suomenlinna on a sloop
And if a 15-minute ferry trip isn't enough, why not see the sights of Helsinki from an 18th-century wooden sailing ship? This tour includes the ferry to Suomenlinna, a guided walking tour of the fortress, plus a two-hour cruise around Helsinki's waterways on a replica wooden sailing sloop.
The boat was built to original plans using traditional materials at Suomenlinna's shipyard, which now restores and renovates old ships. Once on board, you can help raise and lower the sails, or even do a spot of rowing, if you're feeling energetic.
Join a booze cruise to Tallinn
If you only have time for one day trip from Helsinki, it's got to be to Tallinn, the capital of Estonia. Although it's just a two-hour ferry ride from Helsinki across the Gulf of Finland, this medieval city is a world apart in terms of atmosphere.
Shut away behind the Iron Curtain until 1989, Tallinn's well-preserved old town now has Unesco-heritage status and its cobbled old streets and squares are great for exploring and browsing.
You can still walk round sections of the 14th-century town walls, or head up to the top of St Olaf's Church spire for great views down over the town, the harbour and the huge Gothic church itself.
Delightful though the city's sights are, they are not the main reason that many Finns take the ferry to Tallinn. Alcohol is way cheaper in Estonia and on the ferry than in Finland, and Finns often use the trip as a booze cruise to stock up on their favourite tipple (or just drink it all in transit).
If you travel out on a Friday evening or at the weekends, you'll almost certainly be surrounded by revellers and may well find yourself caught up in the party boat atmosphere. So bring a large bag with you, and head down to the on-board supermarket with everyone else.
Explore Helsinki by kayak
For something a little more energetic, you can take to the sea on a guided kayak tour. This three-hour trip paddles gently through the clear waters of the archipelago, passing rocky islands and sandy beaches en route.
You'll be picked up from outside the Kiasma Museum of Contemporary Art in a mini-bus and taken to the kayak centre, where you'll be kitted out with all you need for the trip.
No previous experience is necessary – the tour is suitable for all abilities and all the equipment is provided. Grab your paddle, head out onto the water and enjoy the scenery gently floating by!
Like what you've been reading? Get our best tips by email!