The stereotype of Danish food being largely meat, rye bread and potatoes is still kind of true, but things are changing fast.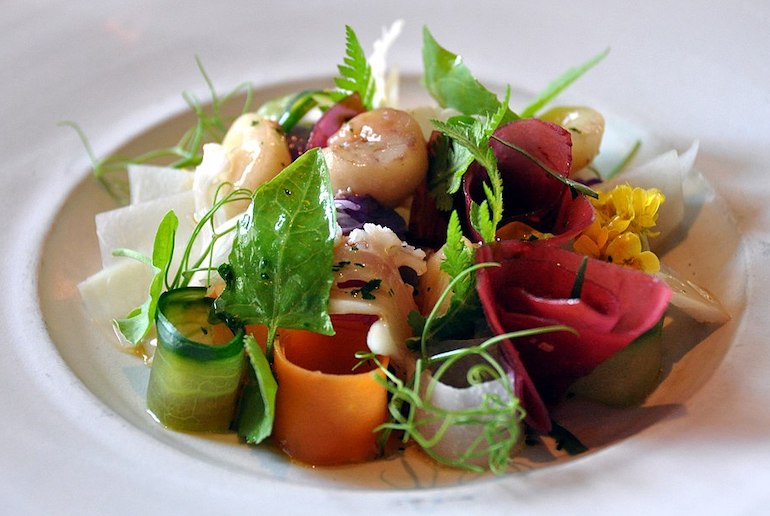 The New Nordic food movement, an increasingly diverse community, and smart urban planning have all turned Copenhagen into arguably Europe's hottest culinary hotspot.
Rather than replace traditional Danish foods, however, these new developments complement what was already there.
You can learn a lot about Copenhagen's food scene by joining cooking classes, and yes – that includes those glorious pastries from the city's many cafés.
Keep reading to learn everything you need to know about cooking classes in the Danish capital.
What kinds of cooking classes can you take in Copenhagen?
If you love Danish pastries, you're in luck; you can join a handful of baking classes in Copenhagen. In these, you can learn how to make kanelsnegle (cinnamon swirls), bread and more.
You'll also find classes on how to make chocolate and other sweet treats.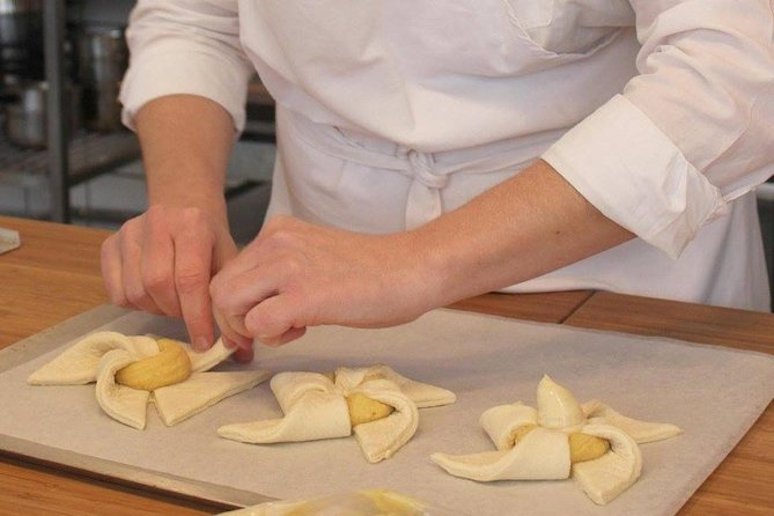 Denmark's capital also has tours that offer the chance to try dishes inspired by the New Nordic movement. Alternatively, you can sample other cuisines – such as Middle Eastern – but using local Danish ingredients.
Vegetarian and vegan cooking classes are also available in Copenhagen. CPH Cooking Class offers the Eat More Greens session, for example.
Cooking schools and classes worth checking out
Learn the art of baking Danish pastries
Learn how to bake the famed Wienerbrød (known elsewhere as the Danish pastry), plus cinnamon rolls and frøsnapper – a local treat with poppy and sesame seeds.
You can also try the wonderful spandauer (a round pastry filled with custard or jam) and, of course, coffee and tea are included.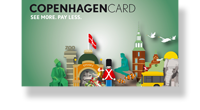 Is the Copenhagen Card worth buying?
Read this guide to see how much you could save during your trip!
Take a Danish baking class
Pick up the skills needed for kneading dough and other tasty treats. You can bake Danish rye bread, sourdough bread, plus cinnamon twists and more.
Prepare the perfect Smørrebrød
Perfect the iconic go-to lunch for many Danes. Top your sandwich with local and seasonal ingredients, and learn how to combine your flavours to maximise the taste.
Cook the Meyers Madhus way
Renowned Danish chef Claus Meyer has a popular cooking school that runs several courses. Learn how to make sourdough bread, US-style comfort food and Wienerbrød – plus several other courses.
Some classes are only available in Danish, but you'll find plenty in English.
Create Danish and Nordic dinners
Prepare traditional Danish meals with a New Nordic twist. The class offers the chance to design and cook a three-course meal, with wine and snacks included.
Cook smash burgers in class
From Gasoline Grill to Burgerklubben, Copenhagen has an excellent selection of burger joints. But if you fancy making your own, this class teaches you how to design and cook the perfect smash burger.
Vegetarian options are available too.
What to expect on a Copenhagen cooking class
Most Copenhagen cooking classes last around three hours. Group sizes are typically small, with many capping the number of participants at 10.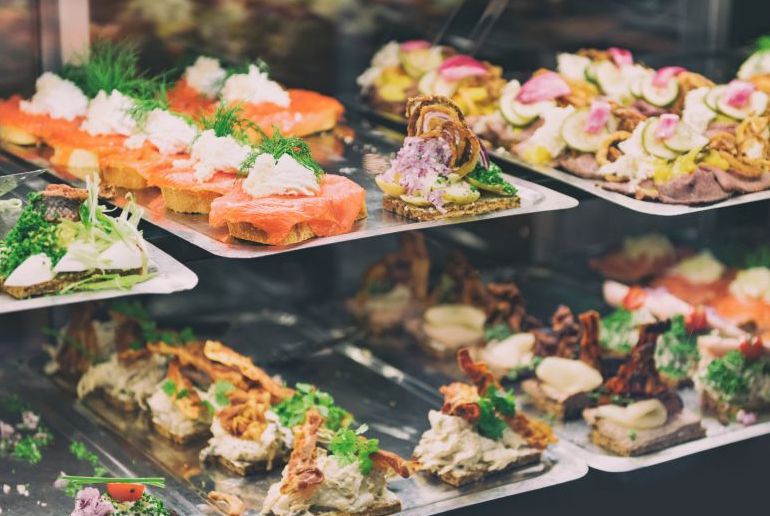 Some go up to 14 or 15, but you'll typically get personalised attention and have the chance to speak to the other participants.
You'll often get to participate in cooking and preparing dishes, with guidance from an experienced teacher.
New Nordic cuisine places a strong emphasis on locally-sourced, fresh and seasonal ingredients – and much of the food you'll find in Denmark follows a similar mantra.
The country has fertile ground and more pigs than people, so you're likely to cook with local ingredients when you join a class.
Classes will provide recipes that you can take with you, and you can use the skills you learn in your sessions to make your own meals at home.
Children are welcome to join some classes, but be sure to check this before booking.
Tips for choosing the right cooking class
Skill level: Copenhagen has a mix of beginner, intermediate and advanced classes. Assess where your cooking skills are currently at and pick a class that matches this.
Language: Some classes are only taught in Danish, whereas others take place in English. Most will say which language they're in, so check before booking.
Reviews and recommendations: Word of mouth on online platforms, such as Get Your Guide and Viator, can help you decide whether a class is worth joining.  
Class size: Consider joining a smaller group for more personalised attention, especially if you're a beginner.
Tips for making the most of your cooking class experience
You can get more from your Copenhagen cooking class experience by bearing these tips in mind.
Ask questions: Your teachers have a wealth of knowledge you can tap into. Don't be afraid to ask questions if you're unsure or simply curious.
Take notes and photos for future reference: If you hear anything that's useful to know for your at-home cooking sessions, don't hesitate to open a note on your phone or take pictures.
Network: Copenhagen cooking classes are a great opportunity to meet Danes and other wannabe chefs and enjoy a social experience. Go with an open mind and seek to learn more about the other participants.
Skill application: Practice makes perfect! Once you've taken the class, you can implement what you've learned in your own kitchen.
Homework: what to do after your class
Visit local markets and food halls
You can see Copenhagen's food scene in action by visiting food halls like Torvehallerne and Tivoli Food Hall. Here, you can try all kinds of goodies and some of the city's best cheap eats.
Dine at renowned restaurants
The grandfather of Copenhagen's dining scene, Noma is open until 2024 and books up months in advance, so you'll have to get in quick if you want to visit.
However, Copenhagen has several other Michelin Star restaurants – such as Geranium and Alchemist. If your budget stretches far enough, why not book a table at one?
Explore food-related museums
The Carlsberg brewery reopens later in 2023, but you can still visit Det Grønne Museum – Denmark's best food museum – to learn more about the history of the Danish kitchen and participate in activities year-round.
It's in Auning, which is close to Randers in Jutland.
Take a food tour
Copenhagen has several food tours that let you sample smørrebrød, pastries and local craft beers – plus more. Some of the options include: 
Scandinavian Delights Food & Drink Tour
Culinary Experience Tour
Vesterbro Gourmet Food Tour
Three-Hour Culinary Bike Tour
Join a bar crawl
Carlsberg, Mikkeller and plenty of cocktails make Copenhagen a fantastic city for nightlife. You can visit bodegas, high-end bars and – in summer – outdoor drinking areas.
Check out our favourite beer tours in the Danish capital for more inspiration. 
See also:
Where to try new Nordic cuisine on a budget
Cheap food in Copenhagen
Copenhagen's community kitchens