The Danes are partial to a good beer, and the laid-back capital Copenhagen is the perfect pace to up your drinking game.
Copenhagen's craft beer scene just so happens to be thriving, too, with names like Mikkeller taking the world by storm.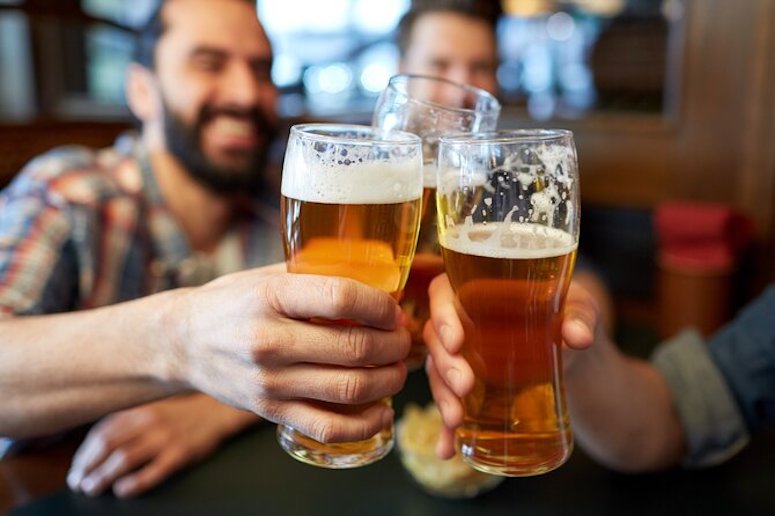 Outdoor seated areas pop up all over the city during the summer, but Copenhagen also has plenty of welcoming indoor bars to retreat to when the rain lashes and the wind howls.
Feeling thirsty already? Join us for what is (probably) the web's best Copenhagen pub crawl guide!
The beer scene
What to expect
Beer tours
Pub crawls
Beer events
Copenhagen's beer scene
Copenhagen is a fun place to drink beer for two main reasons.
Firstly, it has a cool beer culture that's uniquely Danish, with some excellent local brews to try.
Secondly, Denmark has a much more relaxed approach to drinking than the other Nordic countries (there's no alcohol monopoly here, for example).
So if you're visiting Copenhagen for work or pleasure, it's a natural for a beer tour or a full-on pub crawl.
Beyond Carlsberg: what to expect
You've almost certainly heard of Carlsberg before, and Tuborg is another name you may recognise.
Carlsberg is the oldest beer brand in Denmark, dating back to 1847.
Tuborg was founded in 1880, and you'll see bottles of both in almost every Copenhagen bar and pub.
However, beer here goes way beyond those two brands. Since Mikkeller joined the fun in 2006, and lots of other brands jumped on the bandwagon, craft beer has exploded in popularity.
Nowhere can you see this better than in the quirky bars and restaurants in the Meatpacking District (Kødbyen) and at Reffen, a street food area open during the summer months.
Like we mentioned above, Denmark's drinking rules are more relaxed than in say, Norway or Sweden – during the summer, you'll see Danes drinking cans in many public spaces and along the waterfront in Copenhagen.
Throughout the year, you'll see seasonal varieties in beer as well. J-Dag, for example, is the official launch date of Denmark's Christmas beer, while "Påskebryg" (a beer with a higher alcohol content than ordinary Tuborg) is sold around Easter.
Beer tours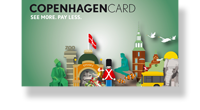 Is the Copenhagen Card worth buying?
Read this guide to see how much you could save during your trip!
Explore Vesterbro's beer and culture
Once a seedy part of town, Vesterbro is now one of Copenhagen's most fun districts. This tour includes the chance to sample two local craft beers, plus one traditional version.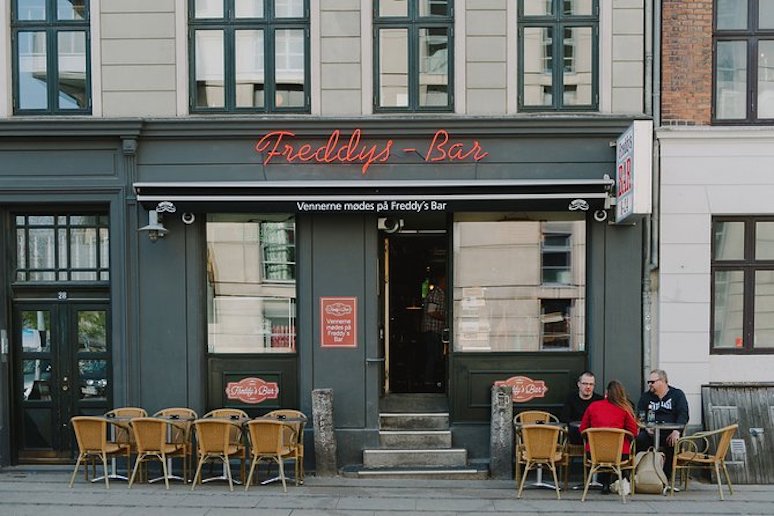 You'll visit numerous pubs and learn more about the neighbourhood, making it the perfect tour for those who want a side of history with their booze. Tours are restricted to 10 people.
From around $65 (460 DKK) per person.
Take a craft beer tour tasting tour
Starting at one of Mikkeller's bars in vibrant Nørrebro, you and your friends will receive four small beer tastings each.
You'll visit four different bars, including BRUS and Warpigs – both of which are excellent for food and drink alike. The tour is private and allows up to 10 guests.
From around $1500 (10,000 DKK) per group.
Eat and drink Danish-style on this private tour
Copenhagen has a superb foodie scene, and this fun tour is for those who want to combine trying classic Danish dishes – including smørrebrod – with their drinks.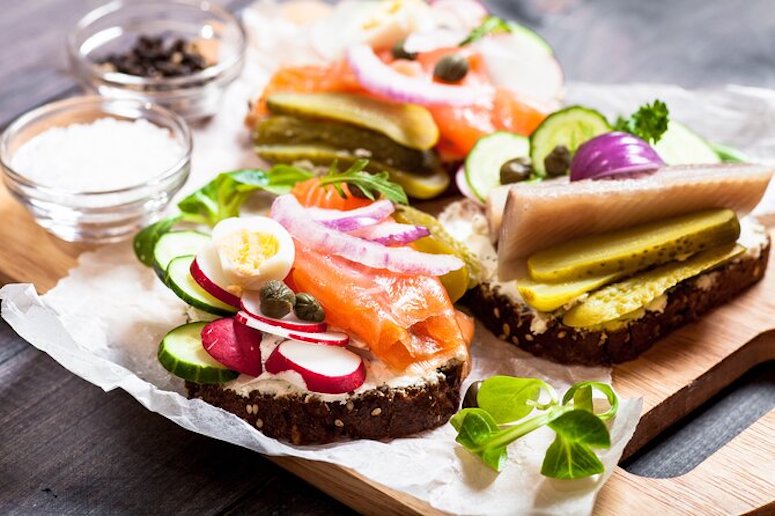 The tour offers one complimentary Carlsberg, and you'll also get to try a craft beer during the excursion.
Besides smørrebrød, you can sample Danish hot dogs and pastries – plus more. You can have up to eight people in your group.
From around $160 (1100 DKK) per person.
Pub crawls
Enjoy a Copenhagen bar crawl
Solo travellers should check out the Copenhagen bar crawl, which takes you to multiple bars before ending in a nightclub. You'll receive a complimentary beer, along with four free shots.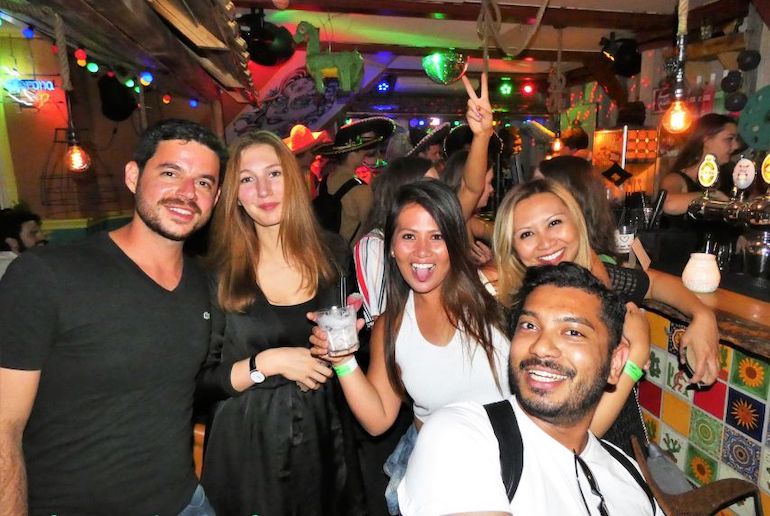 The Copenhagen bar crawl happens every Friday and Saturday evening. Groups are often quite large, so there's a good chance of meeting fun people to hang out with.
From around $37 (250 DKK) per person.
The alternative Copenhagen pub crawl
This tour offers a calmer alternative to the one mentioned above, but it's still a great way to meet other travellers.
You'll still finish in a nightclub, includes a drag show, but you can try several activities before that – including ping-pong.
The crawl starts in the Steel House hostel, so it's worth thinking about joining if you're staying there on your trip.
From around $45 (300 DKK) per person.
Take an evening gourmet walk
This tour takes you to the wonderful Torvehallerne food hall, and you'll also get to visit a microbrewery in the city centre as part of your adventure.
You will receive wine on this tour, too, and the food you get might change depending on whether you visit in summer or winter.
From around $150 (1000 DKK) per person.
Seasonal beer events and festivals
Copenhagen Beer Week
Copenhagen Beer Week is a nine-day-long celebration of Denmark's prolific beer scene. It usually takes place in the spring, and the programme is packed with exciting events.
These include a tour of Nørrebro Bryghus, which is another popular local craft beer brand.
Some experiences are in Danish, whereas others are in English.
You can see the full programme here.
Copenhagen Mikkeller Beer Celebration (MBCC)
MBCC is part of Copenhagen Beer Week and is a celebration of the main pioneer in the global craft beer movement.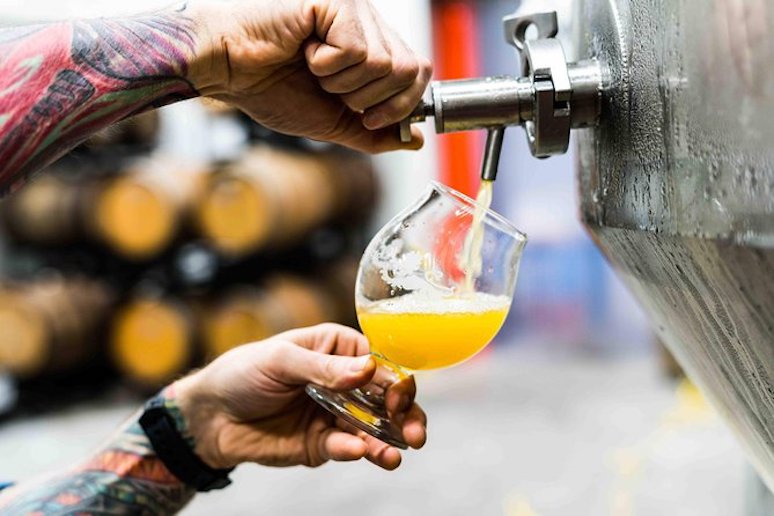 You can try numerous new beers at different breweries, along with joining the official afterparty. Ticket prices vary, and you can learn more here.
J-Dag
J-Dag takes place on the first Friday of each November. At 8.59pm, sales and consumption of the eagerly-awaited Christmas beers commence.
You can join the experience at most bars in Copenhagen, but be warned: it gets very crowded!
Top tips for beer tours and pub crawls in Copenhagen
Transport. Copenhagen's public transport is efficient, and the metro runs round-the-clock on weekends. Note that cycling while drunk can land you a fine of up to 1500 DKK (around $220!).
Responsible drinking. Public drinking is allowed in Denmark, as long as you're sensible. Just remember that people live in Copenhagen, so try to be respectful when it comes to noise levels at night.
Engage with fellow participants. Beer tours in Copenhagen are an excellent opportunity to meet other travellers, and you can also get useful recommendations from the locals.
Try local brews. Menus change regularly at craft beer bars, so joining a beer tour is great if you want to sample something new.
Language. Note that "specialøl" means craft beer in Danish.
Why we think you should join a tour
Joining a beer tour in Copenhagen is a fantastic way to sample local Danish beer – and you can decide for yourself whether Carlsberg tastes better here than at home.
You can sample multiple craft beers, meet lots of interesting people and even include food as part of your adventure.
You also get to choose between getting to know the central parts of the city or discovering more low-key – but equally as interesting – hangouts.
See also:
The best breweries in Copenhagen serving beer
Where to find cheap beer in Copenhagen
Where to eat Danish pastries in Copenhagen