No matter how wide your smart TV is, it can be fun to get out of the cave now and then to enjoy a film on the big screen. Fortunately, Copenhagen has some great independent film houses where you can watch classics and Hollywood blockbusters, often in historic surroundings.
These independent cinemas are all good options for a cheap night out, and most offer student discounts – just ask at the ticket kiosk.
Cinemateket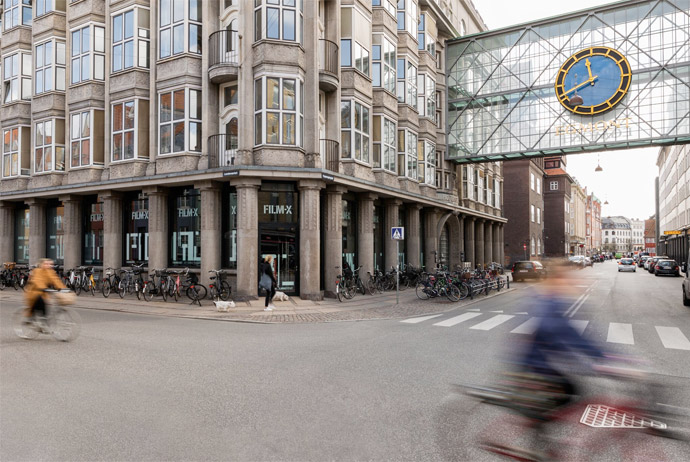 Set inside the Danish Film Institute building on Gothersgade, Cinemateket screens dozens of diverse flicks every month, including classics, short films and documentaries. There's usually a couple of English-language options to choose from (or at least, foreign films with English subtitles).
Look out for special screenings focused around specific themes or directors. One of the most popular events takes place every other Sunday – pay the 75 DKK admission charge and you'll get to see a classic Danish film with English subtitles (Danish pastries optional). This is a great way to get a grip on Danish cinema without having to master a whole new language first.
Cinemateket
Gothersgade 55
dfi.dk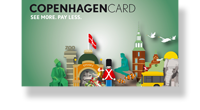 Is the Copenhagen Card worth buying?
Read this guide to see how much you could save during your trip!
Gloria
Small and cosy, Gloria has just one auditorium with seats for 100-odd people. Just across the road from the City Hall, it puts on films from as far afield as South Korea and Northern Ireland.
Add in friendly, knowledgable staff and a café that serves up yummy refreshments (it's not only popcorn on offer here!) and you've got a recipe for a great big-screen experience. Movie buffs attend the cinema's occasional Q&A sessions, and there's a small selection of books about cinema to browse and buy.
Gloria Biograf & Café
Rådhuspladsen 59
gloria.dk
Byens Lys
Christiania is more famous for proper joints than movie joints, but there are load of other things to do there, beyond getting high. Residents of the hippie commune regularly put on gigs, art exhibitions and theatrical performances.
At the heart of it all you'll find Byens Lys, a small, independent cinema showing all kinds of off-the-wall presentations. This venue also runs the popular 'Science and Cocktails' nights (see our guide to unusual things to do in Copenhagen for more info). If you don't have a phone with you and you have trouble finding the place, just head into Christiania and ask locals to point the way.
Byens Lys
Fabriksområdet 92
No website
Huset KBH
Open since 1970, Huset KBH is more than just a cinema. This multi-functional, community-run arts centre is staffed by volunteers and puts on more than 1,500 events each year, including gigs, book readings and festivals.
The whole place is set around a cosy courtyard. Take a wander through the big, bohemian building and you'll find a bar, a music venue and a café where locals come to chat and try their hands at old-school boardgames.
The independent cinema puts on everything from cult classics and documentaries to live streams of the Eurovision Song Contest. Other highlights include sing-a-longs and events that explore the crossover between movies, virtual reality and video games.
Huset KBH
Rådhusstræde 13
huset-kbh.dk

Grand Teatret
The films shown here tend to be more mainstream than those on offer at Copenhagen's other independent cinemas, with hits from Hollywood regularly gracing the six screens.
However, the main reason to see a movie here is to soak up the building's rich history – it dates all the way back to 1923, when it was known as the Royal Film Theatre. Most of the screens have been completely modernised, but room 3 – the biggest of the lot – still retains its old-fashioned charm. Expect soft lighting and plush red seats.
If you're watching a film here be sure to swing by the cinema's cool bar, which offers checkerboard floors and free wifi – there's also a big selection of books to delve into.
Grand Teatret
Mikkel Bryggers Gade 8
grandteatret.dk
Zulu Sommerbio
When summer arrives, Danes like to spend a lot more time outdoors – and that includes when going to the movies. Zulu Sommerbio is an open-air cinema that lets you watch free films under the stars (or more realistically, clouds).
It usually runs from mid-July to the end of August, touring around major Danish cities, including Copenhagen. Check the event's Facebook page for upcoming events, then bring along a picnic or some snacks for the screening.
Zulu Sommerbio
Various locations
facebook.com/sommerbio
Modern multiplexes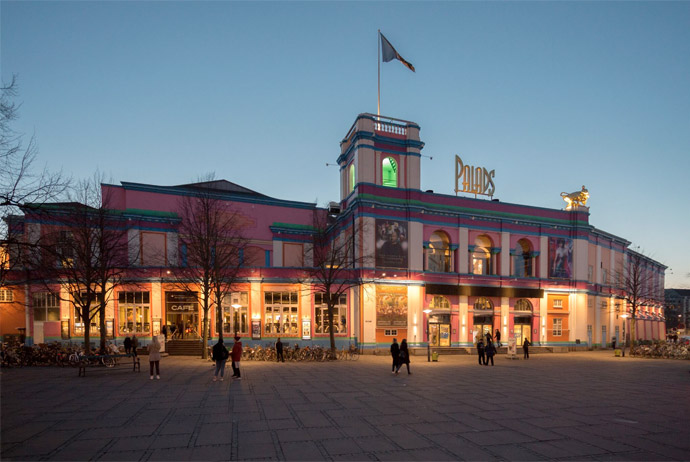 In the mood for something a bit more mainstream? Copenhagen has some good modern multiplexes where you can see all of the latest Hollywood films in English (unlike in some other European countries, films are rarely dubbed in Denmark).
Central options worth checking out include the five-screen Dagmar Teatret at Jernbanegade 2, right near the main train station. Although it shows modern movies and is part of a nationwide chain, the building is rich in history (it originally opened way back in 1883). It's easy to find, too, thanks to its glowing neon sign.
Just around the corner at Axeltorv 9 is Copenhagen's most high-tech cinema, Palads. With an imposing, pastel-coloured facade, it has 2100 seats and 17 screens, some with 4k projectors and vibrating seats for added realism.
All pics: Calin Strajescu
Map of cinemas in Copenhagen