The word hygge is distinctively Danish, yet it has gained popularity beyond Denmark's borders in the past decade.
It means something like 'cosy'… but that single word doesn't really do it justice. It goes far beyond, encapsulating a kind of cosy contentment that can be felt (and embraced) in everyday life, from curling up with a good book to finding a the perfect spot for a coffee with friends.
So, how do the Danes embrace hygge? How can you find that elusive feeling when you visit Denmark? And can you even bring the feeling home?
Well, make yourself a cup of coffee, light some candles, take a seat in your favourite armchair and read on to find all the answers in this guide to embracing hygge.
How is hygge pronounced?
There are several different ways to pronounce this short but tricky Danish word, from hyoo-guh to hue-gah or hoo-guh. There is not just one way to describe it phonetically, but the three ways above will get you close.
First say the 'H' and then sharpen your lips for the first part, as if you were going to whistle. The adjective hyggelig simply adds an ly-sound to the end, as in happily.
What is hygge and how do the Danes do it?
First off, almost anything can be hygge – or hyggeligt (the adjective) – for Danes. It can be an especially atmospheric place, a good dinner or drinks with friends. It could also be time spent with the family, or a successful date at the cinema. Or even just cosying up on the sofa in front of a warm fire with someone you love.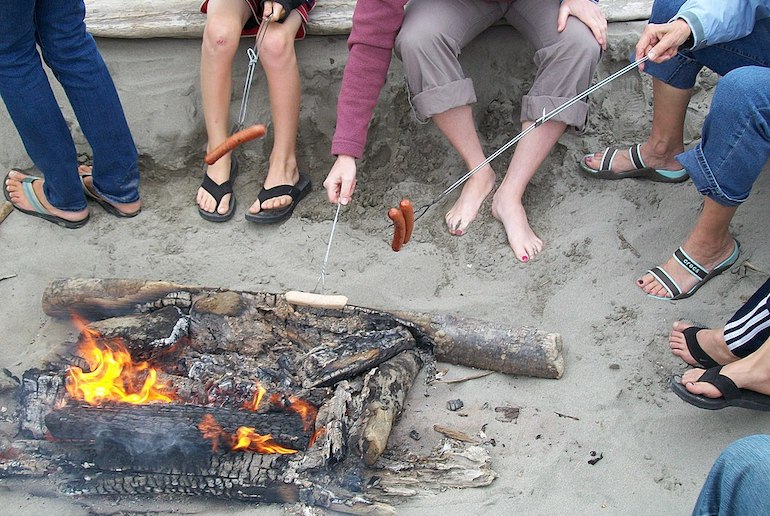 You can also create hygge all alone, but more often than not, real hygge occurs when people are enjoying a moment together.
Examples of hygge in action
Here are three examples of good-old Danish hygge in action:
Family or friends enjoying a summer house terrace on a sunny day. The sound of sausages sizzling on the barbecue, glasses full of cold beer and crisp rosé, board games and kids playing happily on the lawn.
Snuggling up on the sofa ona Friday night, celebrating the start of the weekend with plenty of bland-selv-slik (mixed candy), while watching a good movie or a favourite tv game-show. In Sweden, this is called fredagsmys ('Friday cosiness').
A pre-Christmas family get-together with mountains of æbleskiver (Danish ball-shaped doughnuts) and mugs full of steamy gløgg (mulled wine with raisins and almonds). Or a much-anticipated Christmas dinner with colleagues that will probably end in too much schnapps.
You get the picture. And then there is the term råhygge, literally meaning 'raw cosiness', which is a sort of extreme hygge when the levels of cosiness and well-being reach new heights.
How to embrace hygge in Denmark
You don't have to be in Denmark to experience hygge, but it sure helps. So where are the best places to search for the elusive hygge feeling? Where should you go and what should you do? Here are 16 our favourite ways to find hygge in Denmark.
Take a short train ride north from Copenhagen to Klampenborg for a hyggelig picnic at Jægersborg Dyrehave, or Dyrehaven. These former royal hunting grounds are home to 2000 deer, hence the name, and the perfect place to escape city life.
2) Travel back in time at one of the country's open-air museums, where history is brought to life by staff dressed in traditional clothes. You will find tons of hygge among the old buildings at Den Fynske Landsby on Funen, Den Gamle By in Aarhus and Hjerl Hede in central Jutland.
3) Take a stroll through the streets of Ærøskøbing on the island of Ærø, lined with colourful cottages and romantic hollyhocks. Here, you can almost feel the hygge coming up from the cobbled streets. For more info, check out our guide to a budget-friendly weekend in Ærø.
4) Pack your tent, rent a canoe and paddle your way to hygge down Denmark's longest river Gudenå in Jutland. You can rent a canoe in Silkeborg and, after a day's paddling, pitch your tent on the riverbank, and spend the evening around the campfire.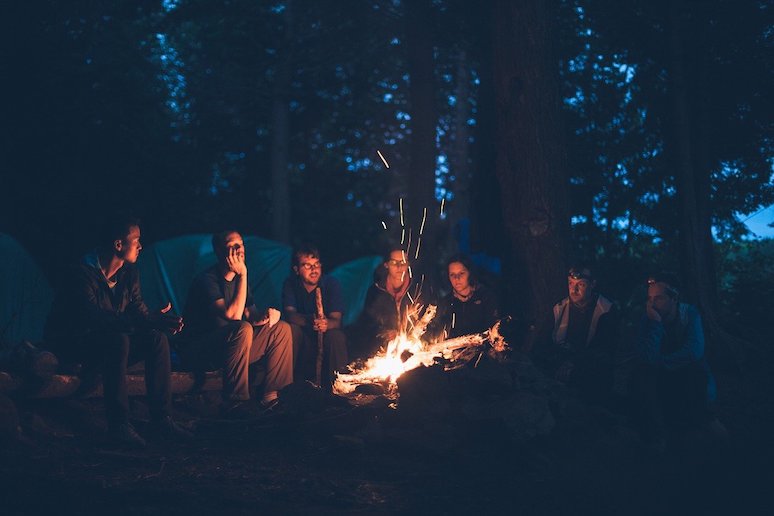 5) Go hunting for hygge in the streets of Copenhagen on the Hygge & Happiness tour, a three-and-a-half hour guided trip through the capital and culture of Denmark. This is a great way to really understand hygge – and did we mention the price includes coffee, pastries and chocolate?
6) Soak up the atmosphere of Tivoli during its highly decorated seasons: Halloween (October), Christmas (November–January) and winter (February). This is when the old amusement park is dressed to impress in all its glory and envelops its visitors in pure hygge.
7) Nothing screams hygge like playing board games with good friends, and in recent years cosy board game cafés have popped up all over the country. Make your move at the Bastard Café in Copenhagen, Papas Papbar in Odense or Aarhus Brætspilscafé in Aarhus.
8) Live your own fairytale in the cobbled Hans Christian Andersen quarter of Odense. The famous author's old neighbourhood is especially atmospheric on market days (Wednesdays and Saturdays) and at Christmas. Inside the old merchant's house, Kramboden (Nedergade 24), you might even find a piece of hygge to bring home.
9) Knitting is a highly hyggeligt activity and the craft has seen a revival in Denmark in recent years. Fancy knitting a woollen sweater to get you through the cold Scandinavian winter? Then head to one of Copenhagen's knitting cafés, like Woolstock in the Østerbro neighbourhood, where the yarn comes in all colours and the coffee is hot.
10) Coffee and pastries are important ingredients of hygge, and at Råhygge (raw hygge), a combined café and bakery, near Copenhagen Central Station, you can get both. Our tip: go for something with cinnamon.
11) Nyhavn is the quintessence of hygge in Copenhagen. Whether you go for a drink or a plate of traditional smørrebrød, you will be served with a view of the iconic harbour canal. And even on colder days, terrace heaters and blankets make outdoor hygge possible. The legendary Nyhavn 17 is especially atmospheric, if you're forced indoors.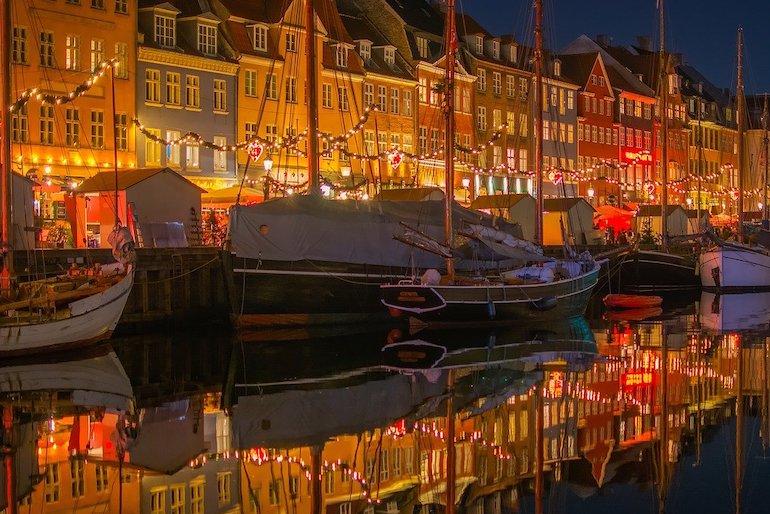 12) The island of Bornholm is like a drop of pure hygge in the Baltic Sea – far from the shores of mainland Denmark. And a lunch of røget sild (smoked herring) at the local smokehouse in the charming coastal town of Svanke is as good as it gets.
13) Follow the Danes' example and enjoy the simple pleasures of a bag of bland-selv-slik – mix-your-own candy – especially if you're travelling with kids. In Copenhagen, you can scoop up the hygge at most sweet shops, but for a more unique experience, visit the old-fashioned candy maker Sømods Bolcher in Nørregade 36B.
14) The Danish coastline is dotted with thousands of cosy summerhouses, and few places reach the hygge levels of Skagen at the northern tip of Jutland. The town itself is famous for its yellow houses and red-tiled roofs, while many cosy summerhouses are found among grassy dunes along the coast. Airbnb has some great places to stay here, such as this lovely holiday house, with a private path down to the beach.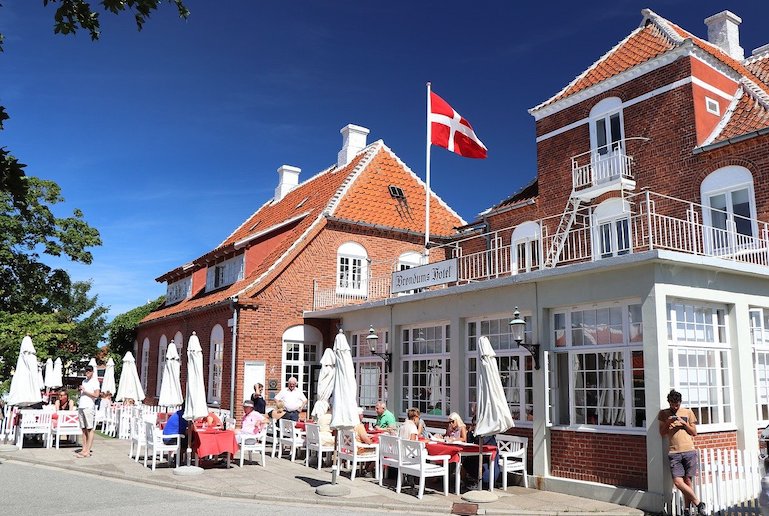 15) For a luxurious yet cosy seaside experience, try one of Denmark's traditional coastal hotels – they have recently become trendy again due to the popular TV series Badehotellet being based in one such hotel. Just a 50-minute drive north of Copenhagen, the stylish Gilleleje Badehotel oozes hygge, with a warm and cosy atmosphere, an open fireplace, spa facilities and calm-inducing sea views.
16) Staying on the water in a houseboat in the centre of Copenhagen is harbour-hygge at its best. Check out this cosy yet stylish houseboat, near a nature reserve but just a short bike from the centre of the city. 
What did we miss? What are your favourite hygge activities? Let us know in the comments!
See also:
Where to eat Danish pastries in Copenhagen
Christmas in Denmark: The ultimate guide
10 of the best small towns to visit in Denmark
Like what you've been reading? Get our best tips by email!