Until recently most of the state-run museums in Copenhagen were completely free to visit, which made it possible to spend a whole day sightseeing on a super-tight budget.
But thanks to recent government cuts, many of those museums now charge admission fees. We're never afraid of a challenge, though, so we decided to create a guide to museums and galleries in Copenhagen that are still totally free to visit.
From quirky modern art exhibitions to beautiful old houses filled with sculptures, there are still lots of fun cultural attractions to enjoy in Copenhagen without spending a single krone.
You can get more ideas for frugal things to see and do in Copenhagen by reading this huge guide, which lists 77 free activities.
Museums and galleries that are always free
Museums that have a free day
Museums that are worth the entrance fee
Free museums outside the city centre
Free museums in Copenhagen
The five best free museums in Copenhagen
The David Collection

The Black Diamond

Møstings Hus
Glyptoteket (Free on the last Wednesday of each month)

Thorvaldsens Museum (Free every Wednesday)
Museums and galleries that are always free
There are still a few museums in Copenhagen that are completely free to visit all the time. Here are some of our favourites.
The David Collection
The David Collection, located just across from the Rosenborg Castle Gardens, is probably the best of the museums that offer free entrance.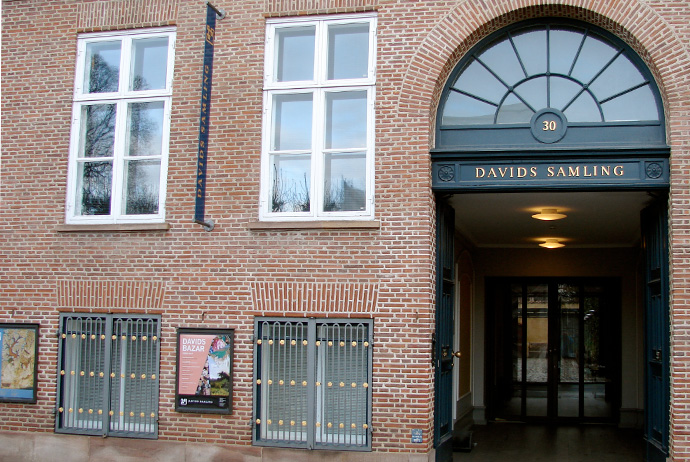 It contains an impressive collection of Islamic art, as well as some 18th-century furnishings and paintings from around Europe, and a collection of later sculptures, paintings and ceramics by Danish artists.
The artworks here were collected by a local lawyer named Christian Ludvig David, who died in 1960, and the gallery occupies his old house.
Entrance: free
Kronprinsessegade 30-32
Tues–Sun 10am–5pm (until 9pm on Wed)
davidmus.dk
Møstings Hus
Just west of the city centre in Frederiksberg lies Møstings Hus – an old country house turned exhibition space.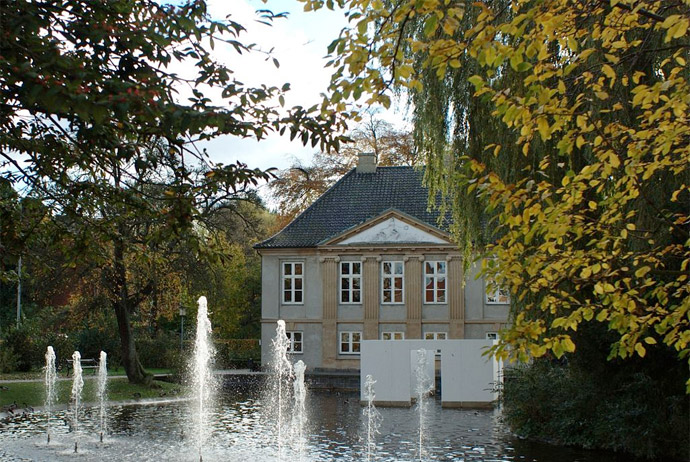 Fronted by a pond and a couple of mature trees, it seems a little out of place among the nearby apartments and shops.
Small concerts and book launches take place here but the main reason to visit is to check out one of the six annual art exhibitions.
It's all contemporary stuff, covering everything from drawings and paintings to sound installations.
Entrance: free
Andebakkesti 5
Tues–Fri 11am–6pm, Sat& Sun 11am–5pm
moestingshus.dk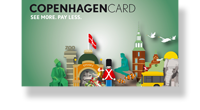 Is the Copenhagen Card worth buying?
Read this guide to see how much you could save during your trip!
Københavns Domkirke
There's a small, free-to-visit museum at Copenhagen's cathedral, which locals know as Københavns Domkirke.
The subject changes each year (paintings have been shown here, and there was once an exhibition about the Danish philosopher Søren Aabye Kierkegaard).
At the time of writing, the museum is displaying an exhibition about master builder Christian Frederik Hansen to celebrate Copenhagen being the UNESCO capital of architecture in 2023.
As long as there's no church service taking place, you're free to look around the cathedral, too.
Entrance: free
Nørregade 8
Mon–Thurs 11am–4pm; Fri & Sun noon–4pm
domkirken.dk
The Black Diamond
Not really a museum, more of a library, the Black Diamond is still worth a visit for its exhibitions, events and for the impressive architecture of the building itself.
Designed by Per Kirkeby, this huge shiny black glass building mirrors the sea and is home to manuscripts and letters from Hans Christian Andersen as well as a collection of 2000 books by botanist Carl Linnaeus.
It also puts on concerts, talks and exhibitions by the likes of Nick Cave and Jonathan Safran Foer. Although most of the events and concerts are ticketed, admission to the building itself is free – so head down to the waterfront and check out what's going on.
Entrance: free
Søren Kierkegaards Plads 1
Mon–Fri 8am–9pm, Saturday 9am–7pm.
kb.dk
The Diesel House
Home to some of the world's largest diesel engines, Copenhagen's Diesel Museum may be niche, but there's plenty to enjoy for engineering buffs and children.
Based in the former factory of one of Denmark's largest engineering companies B&W, the museum is home to a variety of engines and machinery, including Denmarks first ever patented diesel engine.
Visitors can learn about the history of the diesel engine and at certain times throughout the day, the vast machines are started up, so you can get some idea of how powerful and noisy they are.
Entrance: free
Energiporten 8, 2450 København S
Thurs 10am–4pm, plus the 1st and 3rd Sunday of the month 10am–1.30pm.
dieselhouse.dk
Magazine du Nord Museum
The Magasin du Nord Museum explores the history of one of Denmark's oldest department store chains.
The first Magazine du Nord opened in Aarhus in 1868, but went on to have more than 160 branches across the country.
In the museum you can see examples of some of the clothing and products sold at the shop throughout the years, as well as staff uniforms for the porters, shop assistants and lift operators.
The interesting exhibitions tell you all about the working life of the staff, including the rules and regulations they had to abide by.
Lift operators, for example, had to be men with beards initially (unsurprisingly the average age was 75!), while porters had to open the door for anyone who arrived by car and look after the dogs and prams of any shoppers.
Entrance: free
Vingårdstræde 6, 1070 Copenhagen K
Thurs & Fri 1–5pm, Sat & Sun 11am–3pm.
magasinmuseum.dk
Museums that have a free day
Some Copenhagen museums offer free admission one day a week, often on a Wednesday, or on one day a month.
If you plan your trip carefully, you can get to visit these museums and galleries below for free too.
Many of Copenhagen's museums also offer free entry for seniors on Tuesdays too.
Glyptoteket
The family behind Denmark's most famous beer brand, Carlsberg, became very rich indeed. Glyptoteket is testament to just how rich.
It's home to an incredible array of art and antiquities, including Egyptian mummies and Greek statues, not to mention some impressive French Impressionist works by the likes of Gauguin, Cézanne and Monet.
Entrance: 125 DKK, but free on the last Wednesday of each month. Entrance is free daily with the Copenhagen Card.
Dantes Plads 7
Tues–Sun 11am–5pm, Thurs 10am–9pm
glyptoteket.com
Thorvaldsens Museum
A visit to Thorvaldsens Museum gives you the chance to admire work by Denmark's most successful sculptor – Bertel Thorvaldsen – in beautiful, laid-back surroundings.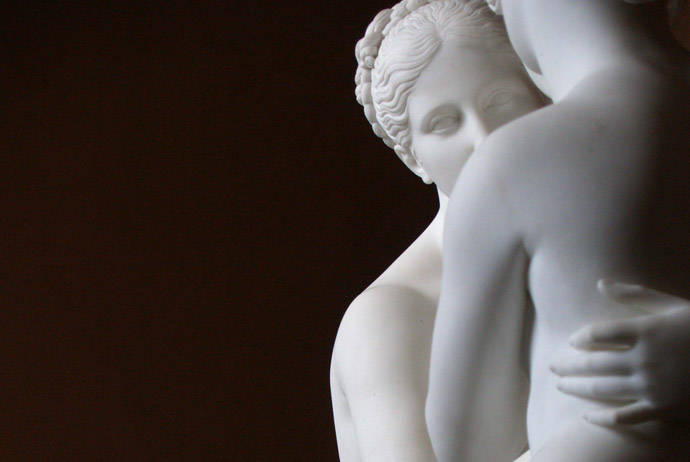 When you see his smooth marble statues, which depict gods, cherubs and army chiefs, you'll understand how he became famous across much of Europe. He even created statues for the Pope.
Entrance: 95 DKK, but free every Wednesday. Entrance is free every day with the Copenhagen Card.
Bertel Thorvaldsens Plads 2
Tues–Sun 10am–5pm
thorvaldsensmuseum.dk
Kunsthal Charlottenborg
One of Europe's largest contemporary art spaces, the Kunsthal Charlottenborg, is an annexe of the stunning 17th century Baroque Charlottenborg Palace.
Right in the centre of the city along Nyhavn, it was purpose-built to exhibit contemporary art and has been doing since 1883.
The gallery hosts a wide range of contemporary art exhibitions from the Degree Show of the Royal Danish Academy of Fine Arts to light installations, interactive displays, performance art and multi-media art.
Previous exhibitions have included a five-metre-tall golden egg with a sauna inside it, and British Turner Prize winner Jeremy Deller's acclaimed Welcome to the Shitshow!
Entrance: 90 DKK; free on Wednesdays after 5pm. Free daily with the Copenhagen Card
Nyhavn 2, 1051 København K
Tues–Fri noon–8pm; Sat & Sun 11am–5pm
kunsthalcharlottenborg.dk
Nikolaj Kunsthal
Art often comes with a political or social message at Nikolaj Kunsthal, which occupies a converted redbrick church in the centre of Copenhagen.
Half a dozen exhibitions take place here every year, tackling subjects as diverse as trust and the internet economy to Leonard Cohen.
Entrance: 95 DKK, but free on Wednesdays. Entrance is free every day with the Copenhagen Card.
Nikolaj Plads 10
Tues–Fri 11am–6pm, Sat & Sun 11am–5pm.
nikolajkunsthal.dk
Museum of Copenhagen
This interesting museum covers the history of Copenhagen from Viking times up to today, via 14 of the city's key sites.
It explores the city's history through archeological finds, interactive exhibits and historical artefacts, ranging from the skeleton of a medieval soldier to a wooden bicycle.
You'll learn about the lives of Danish royalty, notorious criminals and how the everyday folk of Copenhagen lived in the past.
Entrance: 95 DKK, but free on Wednesdays. Entrance is free every day with the Copenhagen Card.
Stormgade 18, 1555 København V
Daily 9am–6pm, open til 9pm on Thursday.
cphmuseum.kk.dk/en
Copenhagen museums worth paying for
It's worth pointing out that Wednesdays, or whichever day a museum is offering free entry, can get very busy. And Copenhagen also has some great museums that are not expensive and are well worth the entrance fee.
Plus, if you have a Copenhagen Card, you can visit some of the city's best museums and galleries any day or the week that suits you – and not pay a penny extra.
To help you decide whether to buy a Copenhagen card or not, see our guide Is the Copenhagen card worth buying?
The Hirschsprung Collection
Another art collection built on the back of Danes' fondness for intoxication, this gallery was founded by the tobacco magnate Heinrich Hirschsprung.
Polished wooden floors and gilded picture frames give the galleries a regal feel, and paintings from Danish 'golden age' act as snapshots from the country's past.
There's also an extensive collection of drawings, many of them depicting idyllic scenes from rural Denmark.
Admission is good value, and we think it's worth the entrance fee for its Danish 19th and 20th century paintings alone.
Entrance: 110 DKK, or 100 DKK if you bring a child! Under 18s and art history students go free at all times.
Stockholmsgade 20
Wednesday–Sunday 11am–5pm: last Thursday of the month 10am–8pm.
hirschsprung.dk
Danish Architecture Center
For anyone interested in Danish design and architecture, the Danish Architecture Center is worth a visit for the building alone, not to mention the interesting exhibitions it hosts on subjects such as Danish designers and sustainability, and the history of Danish architecture.
It's also home to a 40-metre slide by Carsten Höller that you can use to descend four storeys in a hurry.
This huge waterfront glass building also has a great café with a terrace and views over the city and harbour.
Entrance: 115 DKK; free for under 18s. If you book online in advance, you can sometimes get reduced rates. Entrance is free with the Copenhagen Card.
Bryghuspladsen 10
Daily 10am–6pm (Thursday until 9pm)
dac.dk/en/
National Museum of Denmark
Housed in the eighteenth-century former Princes Palace, the National Museum is the place to go if you want to find out all about Denmark.
With exhibitions ranging from the Stone Age to contemporary Denmark via the Vikings and the Renaissance, it's also home to a large ethnographic collection, the well-preserved remains of the first-century Huldremose Woman, a toy museum and an authentic Victorian apartment.
Entrance: 120 DKK for adults; under 18s go free. Entrance is free with a Copenhagen Card.
Ny Vestergade 10
Tues–Sunday 10am–5pm
natmus.dk/
Free museums outside the city centre
And if you're happy to venture further afield there are some great museums outside the city centre that offer free admission.
The Ballerup Museum
Some 15 miles northwest of the centre of Copenhagen in the town of Ballerup, the Ballerup Museum is an interesting village museum that explores life in the Danish countryside in the early twentieth century.
You can wander around the attractive gardens and explore the reconstructed buildings that include a farmhouse, a blacksmiths' forge, a shoemakers, a grocers shop and a village school room complete with children's desks.
Entrance: free
Pederstrupvej 51-53, 2750 Ballerup
Tuesday–Friday 10am–3pm, Sunday 11am–3pm.
ballerupmuseum.dk/en
The Immigrant Museum
Kudos to the Immigrant Museum for providing free admission to this thought-provoking museum – especially given the troubled relationship that much of Europe has with immigration and migrants.
In the town of Farum, a half-hour drive north of Copehagen, the museum explores the migrant experience in Denmark over the last five hundred years.
It ranges from the Dutch immigrants of the 16th century to today's boat people and refugees from Ukraine.
As well as a permanent display, there are temporary exhibitions on subjects such as why people fear immigrants and the Danish migrations to other countries including the US.
A fascinating and timely reminder of the fragility of nations and peace.
Entrance: free
Kulturtorvet 12, 3520 Farum
Tues–Sat 10am–4pm
immigrantmuseet.dk/english
Free museums in Copenhagen
And here's a list of all the museums that are free to enter (or at least have one free day per week).
The David Collection
The Black Diamond
Møstings Hus
Københavns Domkirke
The Diesel House
Magazine du Nord Museum
The Ballerup Museum
The Immigrant Museum
Glyptoteket (Free on the last Wednesday of each month)
Thorvaldsens Museum (Free every Wednesday)
Kunsthal Charlottenborg (Free on Wednesdays after 5pm)
Nikolaj Kunsthal (Free every Wednesday)
See also:
Visiting the Louisiana Art Museum
Day trips from Copenhagen
A guide to Copenhagen's best parks