Until recently most of the state-run museums in Copenhagen were completely free to visit, which made it possible to spend a whole day sightseeing on a super-tight budget.
But thanks to recent government cuts, many of those museums now charge admission fees. We're never afraid of a challenge, though, so we decided to create a guide to museums and galleries in Copenhagen that are still totally free to visit.
From quirky modern art exhibitions to beautiful old houses filled with sculptures, there are still lots of fun cultural attractions to enjoy in Copenhagen without spending a single krone. We've added all of these suggestions to this handy map.
You can get more ideas for frugal things to see and do in Copenhagen by reading this huge guide, which lists 50 free activities.
The five best free museums in Copenhagen
The David Collection

The Black Diamond

Møstings Hus
Glyptoteket (Tuesdays only)

Thorvaldsens Museum (Wednesdays only)
Museums and galleries that are always free
There are a few museums in Copenhagen that offer free admission one day a week, usually on a Tuesday or a Wednesday (see below) but there are also a couple that are free to visit all the time.
The David Collection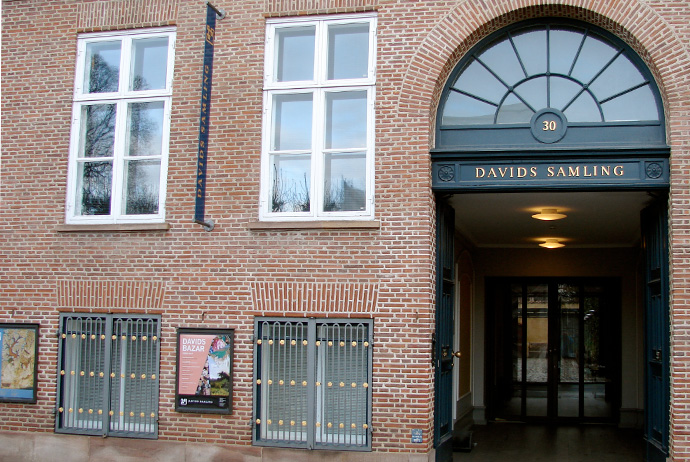 The David Collection, located just across from the Rosenborg Castle Gardens, is probably the best of the museums that offer free entrance.
It contains an impressive collection of Islamic art, as well as some 18th-century furnishings and paintings from around Europe, and a collection of later sculptures, paintings and ceramics by Danish artists .
The artworks here were collected by a local lawyer named Christian Ludvig David, who died in 1960, and the gallery occupies his old house.
Kronprinsessegade 30-32
Tues–Sun 10am–5pm (until 9pm on Wed)
davidmus.dk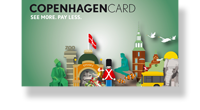 Is the Copenhagen Card worth buying?
Read this guide to see how much you could save during your trip!
Møstings Hus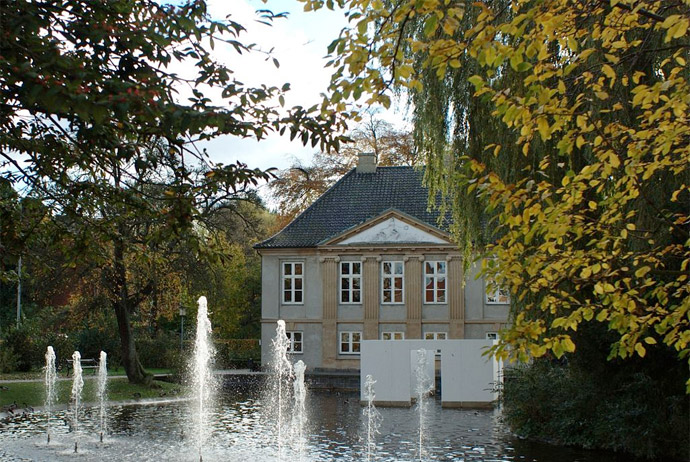 Just west of the city centre in Frederiksberg lies Møstings Hus – an old country house turned exhibition space. Fronted by a pond and a couple of mature trees, it seems a little out of place among the nearby apartments and shops.
Small concerts and book launches take place here but the main reason to visit is to check out one of the six annual art exhibitions. It's all contemporary stuff, covering everything from drawings and paintings to sound installations. The gallery is always free to visit.
Andebakkesti 5
Tues–Sun 11am–4pm (closed in July)
moestingshus.dk
Københavns Domkirke
There's a small, free-to-visit museum at Copenhagen's cathedral, which locals know as Københavns Domkirke. The subject changes each year (paintings have been shown here, and there was once an exhibition about the Danish philosopher Søren Aabye Kierkegaard).
At the time of writing, an exhibition called The Bishop's Portrait features a painting of the current bishop of Copenhagen by artist Frantz Nicolaus Klindt Nielsen. As long as there's no church service taking place, you're free to look around the cathedral, too.
Nørregade 8
Wed–Fri noon–4pm; Sat 12.30–4pm
domkirken.dk
The Black Diamond
Not really a museum, more of a library, the Black Diamond is still worth a visit for its exhibitions, events and for the impressive architecture of the building itself.
It also puts on concerts, talks and exhibitions by the likes of Nick Cave and Jonathan Safran Foer. Although most of the events and concerts are ticketed, admission to the building itself is free – so head down to the waterfront and check out what's going on.
Søren Kierkegaards Plads 1
Mon–Fri 8am–9pm, Saturday 9am–7pm.
http://www5.kb.dk/en/dia/besoeg/index.html
Museums that are free on Tuesdays
Glyptoteket
The family behind Denmark's most famous beer brand, Carlsberg, became very rich indeed. Glyptoteket is testament to just how rich.
It's home to an incredible array of art and antiquities, including Egyptian mummies and Greek statues, not to mention some impressive French Impressionist works by the likes of Gauguin, Cézanne and Monet.
It usually costs 115 DKK to get inside but you can visit for free on Tuesdays.
Dantes Plads 7
Tues–Sun 11am–6pm, Thurs 11am–9pm
glyptoteket.com
Museums that are free on Wednesdays
Thorvaldsens Museum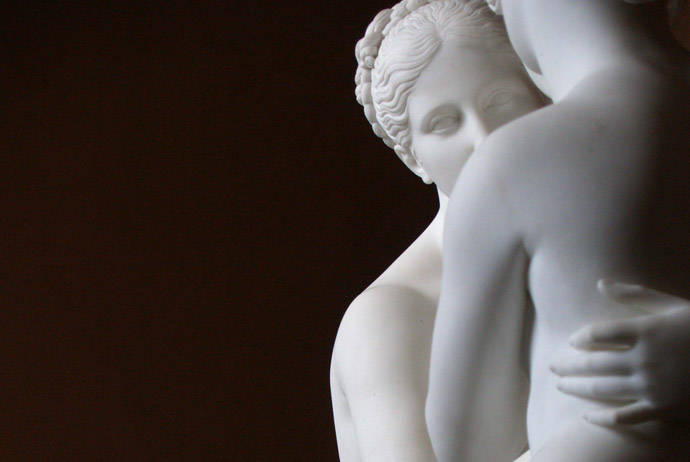 A visit to Thorvaldsens Museum gives you the chance to admire work by Denmark's most successful sculptor – Bertel Thorvaldsen – in beautiful, laid-back surroundings. When you see his smooth marble statues, which depict gods, cherubs and army chiefs, you'll understand how he became famous across much of Europe. He even created statues for the Pope.
The museum is free to visit every Wednesday (it's usually 90 DKK to get in, or 50 DKK for students).
Bertel Thorvaldsens Plads 2
Tues–Sun 10am–5pm
thorvaldsensmuseum.dk
Museums that are worth the entrance fee
The Hirschsprung Collection
Another art collection built on the back of Danes' fondness for intoxication, this gallery was founded by the tobacco magnate Heinrich Hirschsprung. Polished wooden floors and gilded picture frames give the galleries a regal feel, and paintings from Danish 'golden age' act as snapshots from the country's past.
There's also an extensive collection of drawings, many of them depicting idyllic scenes from rural Denmark.
Admission is good value at 95 DKK, and we think it's worth the entrance fee for its Danish 19th and 20th century paintings, in particular. Under 18s go free at all times.
Stockholmsgade 20
Wednesday–Sunday 11am–4pm: last Thursday of the month 11am–8pm.
Nikolaj Kunsthal
Art often comes with a political or social message at Nikolaj Kunsthal, which occupies a converted redbrick church in the centre of Copenhagen. Half a dozen exhibitions take place here every year, tackling subjects as diverse as trust and the internet economy to Leonard Cohen.
Entrance to the exhibitions costs 115 DKK (95 DKK for students, and free for under 18s).
Nikolaj Plads 10
Tues & Fri 11am–6pm Wed & Thurs 11am–8pm, Sat & Sun 11am–5pm.
Danish Architecture Center
For anyone interested in Danish design and architecture, the Danish Architecture Center is worth a visit for the building alone, not to mention the interesting exhibitions it hosts on subjects such as Danish designers and sustainability.
This huge waterfront glass building also has a great café with a terrace and views over the city and harbour.
Entrance is free to all under 26s, 85 DKK for students and 110 DKK for adults.
Bryghuspladsen 10
Daily 10am–6pm (Thursday until 9pm)
National Museum of Denmark
Housed in the eighteenth-century former Princes Palace, the National Museum is the place to go if you want to find out all about Denmark.
With exhibitions ranging from the Stone Age to contemporary Denmark via the Vikings and the Renaissance, it's also home to a large ethnographic collection, the well-preserved remains of the first-century Huldremose Woman, a toy museum and an authentic Victorian apartment.
Entrance is good value at 95 DKK for adults, or 80 DKK if can bring a child with you! Under 188s go free.
Ny Vestergade 10
Tues–Sunday 10am–5pm
Map of free museums in Copenhagen
See also:
Visiting the Louisiana Art Museum
A guide to Copenhagen's best parks
Like what you've been reading? Get our best tips by email!