ABBA is probably Sweden's most famous cultural export, and songs like Dancing Queen and Mamma Mia are still played all over the planet.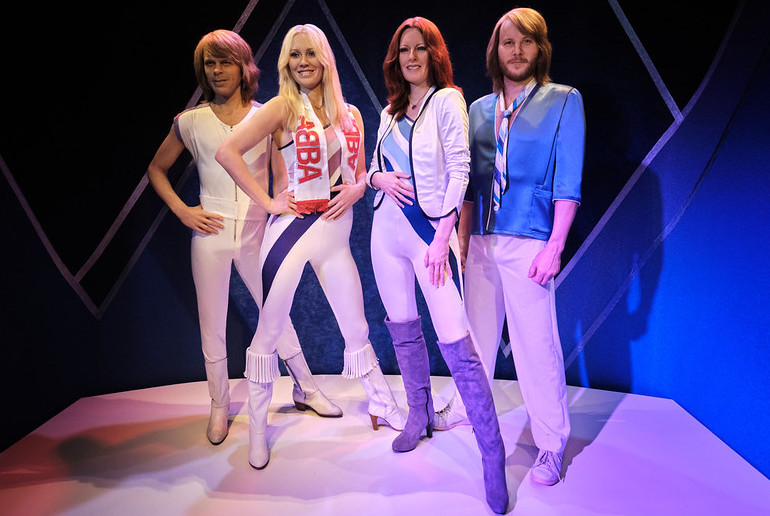 The four-piece from Sweden inspired countless Nordic artists to later become global successes. But they also paved the way for a new wave of pop music in general.
Besides playing the band's top hits on fellow Swedish export Spotify, you can also celebrate ABBA's legacy at the ABBA Museum in Stockholm
Within 18 months of its opening in 2013, the museum had already attracted 500,000 visitors – and today, it remains one of the city's most popular paid attractions.
But the ABBA Museum is kind of expensive – so is it really worth visiting? Here's our expert take.
Just want tickets? Get free cancellation and skip the line here!
What's the museum like?
The ABBA Museum doesn't only set out celebrate Anni-Frid, Benny, Björn and Agnetha – it also aims to bring music lovers together.
So alongside exhibitions about the band (some of which are interactive) you'll also find side exhibits looking at pop music more generally. So you don't need to be a mega ABBA fan to go there and have fun. But you will certainly need to have an interest in music to make it worthwhile.
The museum is mega popular, but it runs efficiently; each visitor gets a time slot showing when they're allowed to enter, so the crowds aren't ever unmanageable.
The ABBA Museum has modern facilities and good access for disabled visitors, with lifts for wheelchair users and anyone visiting with a pushchair.
Audio guides (around 40 SEK extra) are available in 12 languages, including Swedish, English, Finnish and Japanese. The Swedish and English versions are narrated by the band's members themselves, which we think is a nice touch.
What are the exhibits like?
The museum has several permanent exhibitions, including the helicopter from the Arrival album, which was released in 1976. Several places that were important to ABBA, such as the band's recording studio, have also been reconstructed so you can get a sense for how things felt as the four members enjoyed their giddy rise to stardom.
Honestly, we think that these interactive areas are the best thing about the ABBA Museum. You can mix original tracks or 'try on' virtual costumes (though it doesn't always look that great). You can even sing and perform on a hologram stage which, if you're a fan of the band, is a pretty cool thing to try.
The museum also has a piano that plays whenever Benny Andersson, one of ABBA's members, plays his. Is it gimmicky? Yes. But it's also a bit of fun, and you must just hear the ivories tinkling as you walk around the museum.
Another cool thing to check out, for British ABBA fans especially, is the collection of artefacts from the band's 1974 Eurovision victory in Brighton.
The ABBA Museum also has a selection of temporary exhibitions throughout the year. One previous example went behind the scenes of the classic Mamma Mia! movies.
Who is the museum best for?
The ABBA Museum attracts people of all ages and nationalities – and not just ABBA fans. So, let's look at who the museum is best for.
★ SUGGESTED DISCOUNT
Save with the Stockholm Pass
Get up to 50% off at Stockholm's top attractions, including the Vasa Museum, SkyView Stockholm and The Viking Museum, plus discounts on some of the city's best boat trips.
Families with kids
The ABBA Museum isn't one of the most kid friendly museums in Stockholm, but younger visitors do still enjoy the museum's interactive elements, including the ability to make their own songs and virtually try on costumes. Listening to passages from the songs is likely to hold their attention more than some of the nerdier exhibits, like old newspaper clippings.
ABBA fanatics
ABBA fans will love being able to sing on stage virtually with Agnetha, Anni-Frid, Bjorn and Benny. Discovering interesting facts and snippets about ABBA's backstory, plus exclusive interviews and photos is also a lot of fun if you're really into the band or just want to recapture some of the 70s nostalgia.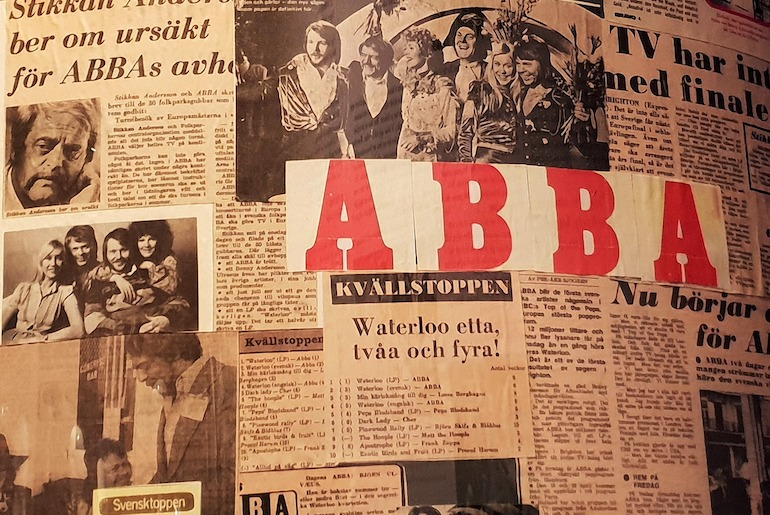 Music lovers
Music lovers will appreciate learning about ABBA's story and looking behind-the-scenes of how one of the world's most successful bands operates. The Avicii Experience can also be booked as an add-on.
Tips for visiting the ABBA Museum
Buy tickets online. Besides guaranteeing your place and skipping the line, you can also cancel for free if your plans change. Moreover, you can reserve now and pay later.
Use audio guides. If you're a big fan of ABBA, you'll love listening to the members narrate tales about their lives and learning more about them. Audio guides do cost extra, though, so casual listeners may want to skip them.
Make time for nearby museums. The museum is located on scenic Djurgården, which has other great museums like the Vasa Museum and Skansen.
Lockers and toilets are available, both of which are free. However, the museum doesn't have storage space for luggage or bigger bags.
How much are the tickets?
Ticket prices for the ABBA Museum vary depending on when you visit. Weekdays and less busy times of the year are cheaper than weekends and the peak holiday season.
| | |
| --- | --- |
| Ticket Type | Price (SEK/GBP) |
| Adult | 230–290 SEK/£18–£23 |
| Children (7-15 years) | 90–110 SEK/£7–£9 |
| Family (2 adults/2 children) | 495–695 SEK/£39–£55 |
| Students (With valid ID card) + Seniors | 200–260 SEK/£15.50–£21 |
| Children (6 and under) | Free |
GBP conversion rates are correct at time of going to press.
You can book tickets for your preferred time and date, and also skip the line, by booking ahead here.
Guided tours and museum walks can also be booked. Prices for up to 20 people are 3500 SEK on weekdays and 4000 SEK at weekends (c.£273–£350), plus the entrance fee.
Is it open every day?
The museum is open daily from 10am–6pm. It closes at 3pm on Christmas Eve and Christmas Day, and 4pm on New Year's Eve. In summer, the museum stays open until 8pm.
Where is the ABBA Museum?
The museum's address is:
Djurgårdsvägen 68, 115 21 Stockholm.
Djurgården is a leafy and peaceful part of town with pretty scenery and a canal, along with running and cycling routes. It's accessible from the city centre by tram and ferry.
Getting to the museum
The most scenic way to get to the museum is via the ferry from Slussen to Djurgården and Skeppsholmen. You can also take the tram and get off at Liljevalchs/Gröna Lund.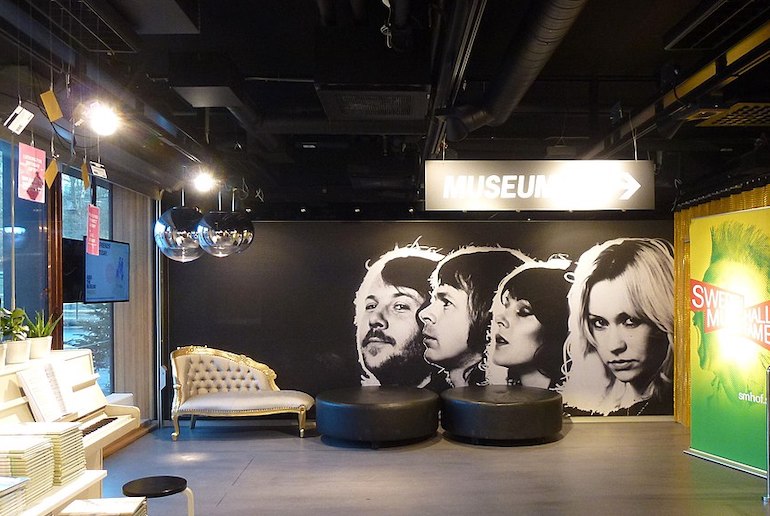 Driving would be quite pointless as there aren't any parking spots at the museum. Scooter rentals are plentiful in Stockholm, with Voi and Lime being two options – and you can use these to get to the ABBA Museum.
Cycling is also an option, but there aren't too many parking spots nearby.
What do people say about the museum?
The ABBA Museum has a rating of 4.6 out of 6, based on more than 2,000 reviews at Get Your Guide, one of the main booking sites for tickets. On Tripadvisor, it has a 4.5-star rating from more than 8,000 reviews.
Visitors particularly enjoyed the number of artefacts available, along with the fact the exhibits are interactive. The audio guide also receives positive feedback.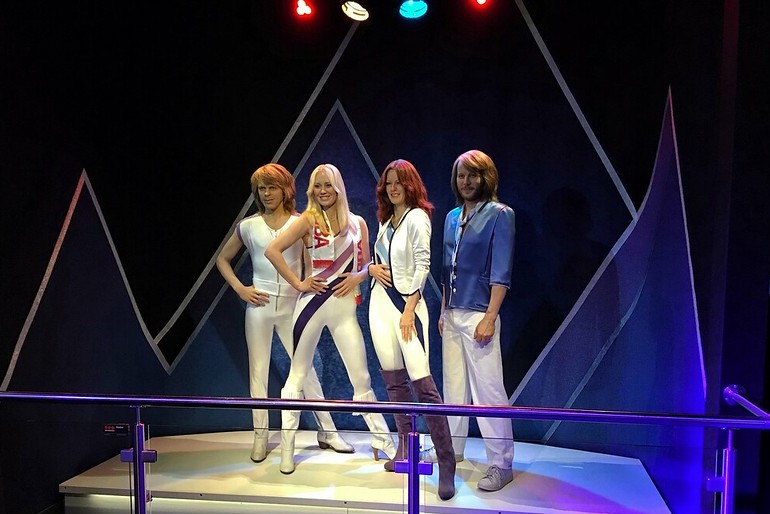 Some users complained about the high prices and also said that they found other museums in the area more interesting. Another dislike was that you could sing songs but not hear them back.
Our verdict: Is the ABBA Museum worth it?
If you're an ABBA fan, the museum is a must-visit. The same goes for those who are interested in the production side of music; you'll get a greater understanding of all the behind-the-scenes work that goes into being a successful band.
The ABBA Museum is also probably worth visiting if you have children. There's plenty for them to do, such as singing and dancing – and it's ideal for spending a few hours if the weather outside isn't great.
However, if you're not an ABBA or music fan, you might want to look elsewhere. It's not the cheapest attraction in Stockholm, and some reviewers who aren't passionate fans leave feeling short changed.
Stockholm has many other intriguing museums nearby, such as the Vasa Museum, the Viking Museum, Skansen open-air museum and the Nordic Museum.
All these museums have free admission with the Stockholm Pass. To see if you can save money with a Stockholm City Pass, see our ultimate guide.
FAQs
Is the museum suitable for kids?
The museum has activities for all age groups, and children can sing, dance and make music.
Is the ABBA Museum suitable for people with disabilities?
The museum has elevators for people with physical disabilities to get around. If you suffer from sensory overload, however, you may find that everything is too overwhelming.
What else can you do nearby?
Also in Djurgården, the Vasa Museum is worth checking out, as is the Viking Museum and Skansen.
Alternatively, you could book a walking tour of Djurgården, or go sightseeing on a hop-on-hop-off boat to view the Swedish capital's network of 14 islands from the water.
See also:
Is Stockholm's Paradox Museum worth visiting?
110 cheap and free things to do in Stockholm
Is the Vasa Museum worh visiting?