If you're planning a trip to the Nordic countries, Sweden and Finland are both great places to begin your adventure.
You might think that because these two countries are neighbors, they'd be pretty similar.
And while that's true in some ways, Sweden and Finland are distinctly different places with their own cultures, histories and traditions.
Let's run through the main differences – from the incredible things you can see in each country, to what you can expect to pay for things when you're visiting.
Size and population
Climate
See and do
Cities
Nature
Cost
Safety
Culture
Language
Which country is bigger?
Sweden is larger than Finland in both size and population: its land area is 528,448 square kilometers (that's around 204,000 square miles).
Meanwhile, Finland's total area is around 338,439 square kilometers (or 130,700 square miles).
The population of Sweden is around 10.3 million. Finland's population is about half that, at 5.5 million people.
Perhaps understandably, when you consider that large areas of Finland and Sweden are covered by thick forest, most people in both countries live in urban areas.
In fact, more than 85% of Finns and Swedes live in towns and cities. This means that while most of the manmade tourist attractions are condensed into a few big cities, there's a huge amount of unspoilt nature to enjoy.
Do Sweden and Finland have the same climate?
Both Sweden and Finland have very distinct seasons, and the temperature difference between summer and winter can be huge – so make sure you check the weather before you visit.
Generally speaking, both countries' share a similar climate. Summers are mild and temperate with occasional showers. Winters, on the other hand, are typically very cold – and the further north you travel, the colder things get.
If you travel anywhere above the Arctic Circle – which you can in both Sweden and Finland – you're likely to experience severe weather. Temperatures can and do drop below -30°C in winter, often accompanied by heavy snow!
Also bear in mind that because Sweden and Finland are located in the far north of Europe, they experience long summer days and short winter days.
The effect is more pronounced the further north you travel. So while Stockholm gets around 6 hours of daylight during December, up in the northernmost reaches of Lapland, the sun barely rises above the horizon.
Conversely, during midsummer, there is barely any darkness in Swedish and Finnish Lapland – and you can experience the strange sensation of skiing, skating or barbecuing under the midnight sun.
When you decide to visit really depends on what you're hoping for. Summer is best for epic hikes and trips to the southern cities of Sweden and Finland, when you can enjoy boat tours to the islands around Stockholm and Helsinki.
In both Sweden and Finland, winter is a magical time for outdoor activities like snowmobile tours and watching the northern lights, or perhaps even visiting Father Christmas.
Things to see and do for visitors: Sweden vs Finland
Sweden and Finland are great options for anyone visiting the Nordic countries for the first time.
Both countries have an abundance of unspoilt national parks, and Sweden and Finland are both in the top three EU countries in terms of forest cover.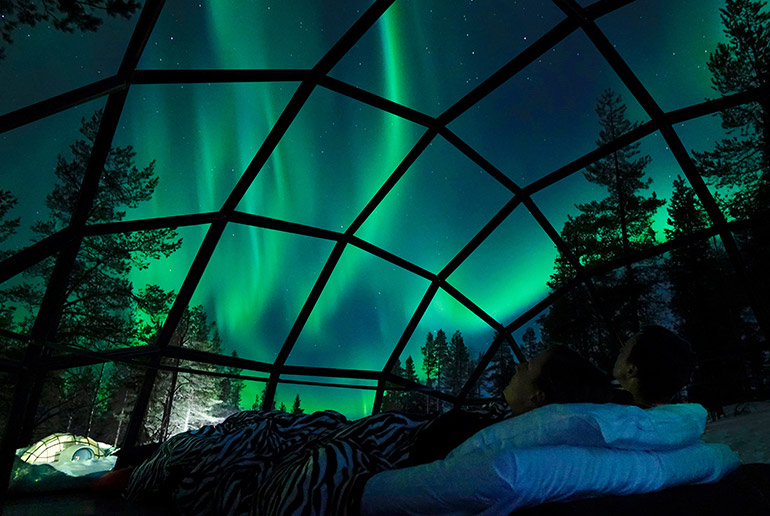 This means that there are loads of opportunities for outdoor activities, including camping and hiking, all year round.
Prefer big cities? Try Stockholm or Helsinki (the capital cities) or smaller, easy going cities like Gothenburg or Turku.
You'll find that wherever you go, there's a sense that Finns and Swedes get an awful lot right – whether that's cheap, clean public transport, or an eye for clever design which seems to pop up in the most unlikely places.
Cities: Sweden vs Finland
The best starting point for a Swedish getaway is the capital, Stockholm.
In Stockholm you will find a plethora of world famous museums, the old district of Gamla Stan, and its many islands. Stockholm is built on 14 islands, each with a unique vibe – and there are thousands more to explore in the archipelago just offshore.
Sweden's second-biggest city is Gothenburg. It's known for its cool industrial vibe and epic seafood.
Take a walking tour to really see the city and grab a classic Swedish fika (coffee, cake and a chatter) at one of the cute cafés in the old working class district of Haga.
Finland's biggest and most popular city to visit is Helsinki. There are a few notable things to see here such as the harbor, the nearby Sea Fortress, and the innovative art scene that is apparent throughout the city.
A great way to see Helsinki is by taking a boat tour around the archipelago. Not only will you see some incredible views, but it will also give you the opportunity to learn more about the rich history of this city.
Nature: Sweden vs Finland
Sweden's landscapes range from flat farmlands in the southern region of Skåne to snowy mountains in the north and west. The country is very 'long' from north to south, which means that your experience will vary a lot depending on where you start.
Sweden also has the most islands of any country, and it is estimated that there are around 221,800 islands. It could take a lifetime to explore them all.
Finland boasts beautiful pine forests and over 188,000 lakes. Water sports are very popular during the summer in Finland so you should definitely consider taking a canoe adventure if you find yourself at one of these lakes!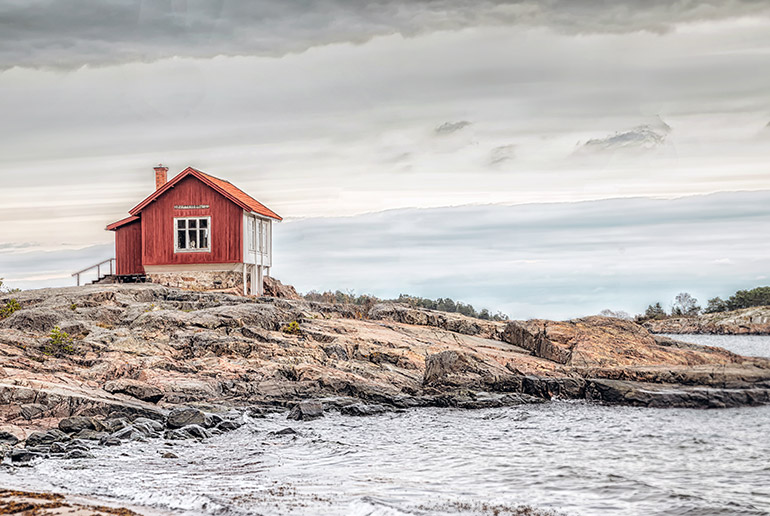 Both of these countries are also home to many wildlife species such as reindeer, moose, and even bears. In the north, it's not uncommon to spot herds of reindeer or lonesome elks crossing the roads.
If you want to see a truly magical phenomenon, then head up north to get a glimpse of the northern lights. Sweden and Finland both have some of the best aurora-spotting opportunities in the world – see our recommended tours here.
And while Sweden pioneered high-end 'experience' hotels like the Icehotel and the Reindeer Lodge, Finland still dominates the Christmas vacation market and even has its own Santa-themed resort.
Which is more expensive: Sweden or Finland?
Unfortunately, a trip to the Nordics can be costly, no matter where you go.
Finland is marginally more expensive than Sweden for most travel-related expenses, including tours, accommodation and meals out.
As a general rule, big cities such as Stockholm and Helsinki will be the most expensive places to explore, but there are some exceptions.
In popular northern cities like Kiruna (Sweden) and Rovaniemi (Finland) prices can be higher due to the relatively high numbers of foreign visitors, who help push prices up.
For a decent double room in central Helsinki, expect to pay around 130 EUR per night. A similar hotel in Stockholm usually comes in a little cheaper at approximately 120 EUR per night.
Meanwhile a meal at an inexpensive restaurant in Stockholm will cost around 130 SEK (that's about 12 EUR) whereas in Helsinki it will cost a tiny bit more, at around 13 EUR per person.
The price differences aren't huge, and you can easily save by shopping around and being flexible with your plans.
A smart way to save some money while traveling is to book your accommodation in advance. Booking.com is a helpful site to find affordable places to stay, whether it be a hotel, hostel, or a B&B.
What about safety?
Crime in Sweden has been increasing in recent years and the crime rate is significantly higher than in Finland.
Petty crimes are committed, just like anywhere, but in recent years it's gang-related violence and shootings that have understandably attracted the most attention. According to Numbeo, the crime index for Sweden is 48.68 while Finland is 26.80.
That said, Sweden remains a very, very safe country by international standards, and the chances of being caught up in any trouble as a foreign visitor are extremely low.
Whichever country you choose, it's always advisable to be aware of your surroundings and to take out adequate travel insurance – especially if you're planning on doing any kind of outdoor activity or winter sports.
Culture
It's not easy (or especially helpful) to make generalisations about Swedes and Finns.
But if you are looking for cultural differences between the two countries, then a couple of main things stand out.
Sweden is very much a Scandinavian country, with close cultural links to Norway and Denmark.
Finland doesn't have those same cultural ties, and has also been influenced more from the east (not least by Russia, which annexed the country).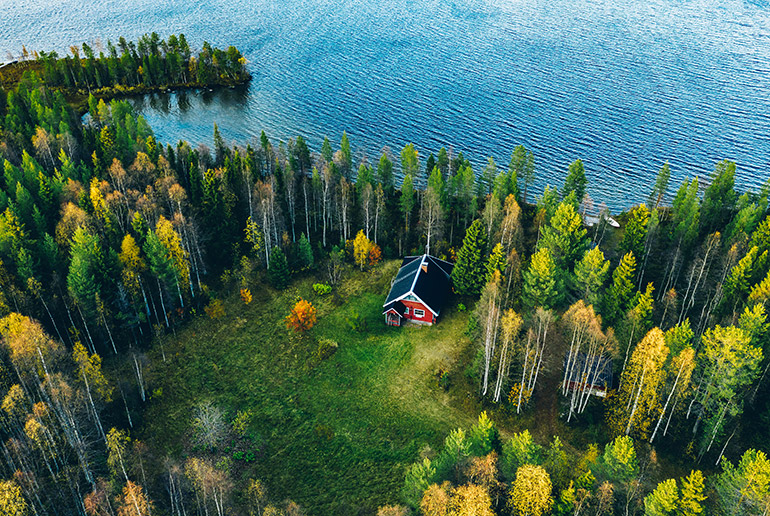 Swedes tend to be slightly more outgoing and individualistic than Finns, and this is perhaps reflected in the fact that Sweden has produced a seemingly disproportionate number of globally successful musicians, entrepreneurs and social media personalities in recent years.
Finns meanwhile tend to be more risk averse, and are generally a more quietly reflective bunch.
There are some big similarities too: Swedes and Finns both like punctuality, egalitarian social structures and coffee. Lots and lots of coffee.
Finland is almost always ranked top in lists of per-capita coffee consumption, with Sweden usually ranked in fifth or sixth place worldwide.
Languages in Sweden and Finland
The official language of Sweden is Swedish, and the official languages of Finland are Finnish and Swedish.
That's right: Finns in some parts of the country still learn Swedish from birth, and finlandssvenskar (Finns with Swedish as their mother tongue) are an important part of Finland's cultural patchwork.
Both Sweden and Finland recognise the Sámi languages that are still spoken across the regions sometimes referred to as Lapland, but it's unlikely you'll hear these unless you're visiting those regions and spending significant amounts of time with Sámi people.
Swedish and Finnish can both be tricky for English speakers to learn (Finnish much more so than Swedish!) but otherwise they have almost nothing in common.
Swedish is a North Germanic language (like Danish) while Finnish is a Uralic language, more closely related to Hungarian.
But there's no need to panic if you're planning to visit – most Swedes and Finns under the age of about 85 have very good spoken English skills.
Nevertheless, learning a few essential words and phrases from the country you're planning to visit is always a good idea to impress the locals.
But overall, you can get by almost everywhere with only English, especially in the larger cities.
Should you visit Sweden or Finland?
Sweden and Finland are both incredible countries with so much to offer. Regardless of which one you decide to visit, you're unlikely to regret it!
If time allows, the best thing to do would be to see a little bit of each country. After all, they are right next to each other, so why not visit both?
You can easily combine a trip to Sweden and Finland by taking the ferry from Stockholm to Helsinki, for example!
See also:
Sweden vs Norway
Denmark vs Finland
Scandinavian vs Nordic: what's the difference?