Think of Finland, and it's probably lakes, forests, saunas and reindeer that spring to mind.
But there's so much more to this fascinating country, that's tucked up in the northern reaches of Europe, on the borders of Sweden, Norway and Russia.
Read on to find out what is Finland most famous for!
Lakes
Yes, it's most definitely true that Finland is known for its lakes. The country is called the "land of a thousand lakes", but this is a gross underestimation.
Finland is actually home to some 180,000 lakes – one for every 26 Finns – and they cover almost ten percent of its land mass. 
Some sources suggest that Finland has the most lakes of any country in the world, however that depends on how big you define a lake as.
Finland classifies a lake as any body of water larger than 500 square metres. Other countries use a larger size, making Canada the country with the most lakes in the world.
Either way, there's no denying that Finland has a lot of lakes, and Finns love nothing better than to escape to a simple lake cabin at the weekends and holidays and enjoy the nature and countryside.
Saunas
Finns love a sauna. They're such as integral part of the country's culture, that the Finnish parliament has its own sauna for MPs to debate in and UNESCO has recognised the sauna as having Cultural Heritage status.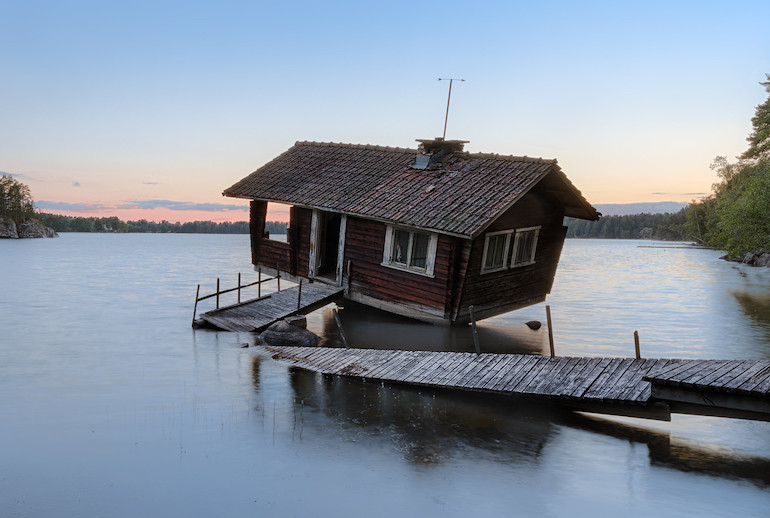 Some sources suggest that are more saunas than cars in Finland, and almost as many saunas as people.
Whilst this is almost certainly an over exaggeration, it is true that saunas are incredibly popular with an incredible 99 percent of Finns estimated to take a sauna at least once a week.
Reindeer
Everyone associates reindeer with Finland, and there are indeed some 200,000 reindeer living in Finnish Lapland.
However, these are almost all domesticated and there are very few wild reindeer left in the country. 
Other native wild animals in Finland include elk, wolves, wolverine, lynx and a small population of around 1500 brown bears, though these are notoriously difficult to spot.
Your best chance of seeing one is to take a tour like this one, with an experienced guide.
Father Christmas
Of all the Scandinavian countries, Finland is most famous for its connection to Santa.
In fact, the Finnish town of Rovaniemi in the Arctic Circle has become known throughout the world as the home of Father Christmas.
Its Santa Claus village is open all year round, not just at Christmas, and is a Mecca for all things festive, including husky trips, reindeer sleigh rides, snowmobile tours and, of course, visiting Father Christmas. 
There's plenty of accommodation in the village itself, or you can stay nearby in a cabin made of ice or in a glass domed igloo.
Happiness
Finland has come top of the UN World Happiness report for four years running, making it officially the happiest country in the world. But what is it that make the Finns so happy?
Well, it's combination of things. Clearly, easy access to wide swathes of open countryside, beautiful landscapes and nature is a factor, but also low crime rates, excellent education and health systems, a high standard of living, and low rates of poverty and inequality.
Design and architecture
You may not know much about Finnish design and architecture but you will almost certainly recognise the influence of some famous Finnish products and brands.
Finnish architect and designer Alvar Aalto is one of the world's most influential modernists, having designed Helsinki's Finlandia Hall, not to mention some of the twentieth century's most iconic furniture, including the model 60 stacking stool.
The Moomins
Another famous Finnish brand is the Moomins, the quirky colourful characters invented by Finnish author Tove Jansssen. The first Moomintroll story was published in 1945, and the adventures of the Moomintroll family and friends have been popular with children – and adults – ever since.
So much so that Finland has a theme park , a museum and a chain of cafés devoted to the Moomins: for more, check out our guide to the best Moomin attractions in Finland.
The northern lights
The best place to see the northern lights is in the Arctic Circle and since almost a third of Finland lies above the Arctic Circle that makes it a great destination for viewing the spectacular lights display in the sky.
There are plenty of fun ways to view the aurora borealis, including this northern lights snowmobile tour.
For more info, check out our guide on seeing the northern lights in Finland.
Helsinki
You may know what Finland's capital city is called, but what is Helsinki famous for?
Well, one of the most famous Finnish landmarks is Helsinki Cathedral, that looks out over the city from its site on Senate Square.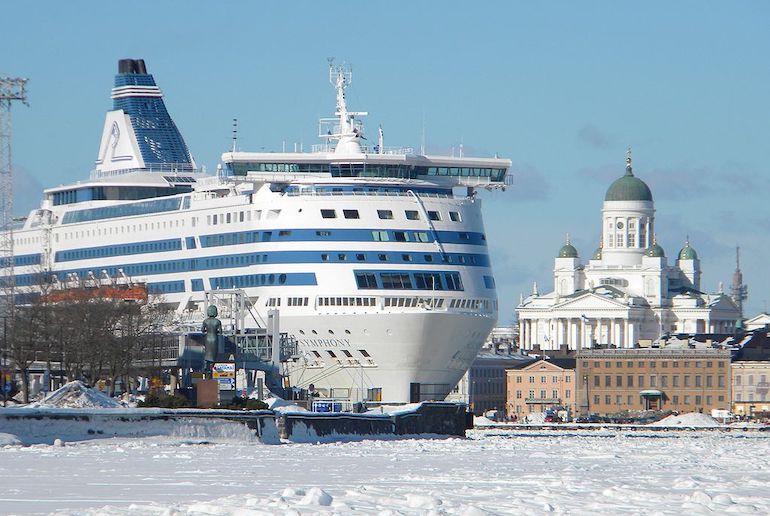 There's also the iconic UNESCO World Heritage site of Suomenlinna, a fascinating sea fortress on an island in Helsinki harbour.
Helsinki is also home to Scandinavia's largest department store, Stockmann, on Aleksanterinkatu in the city centre. For more on what Helsinki is known for, read the ultimate guide to One day in Helsinki.
Lapland
Most people associate Lapland with Finland, but in fact it stretches over the north of Finland, Sweden, Norway and even into Russia. Although there are no official borders, it's the area where Europe's only indigenous people, the Sami, live.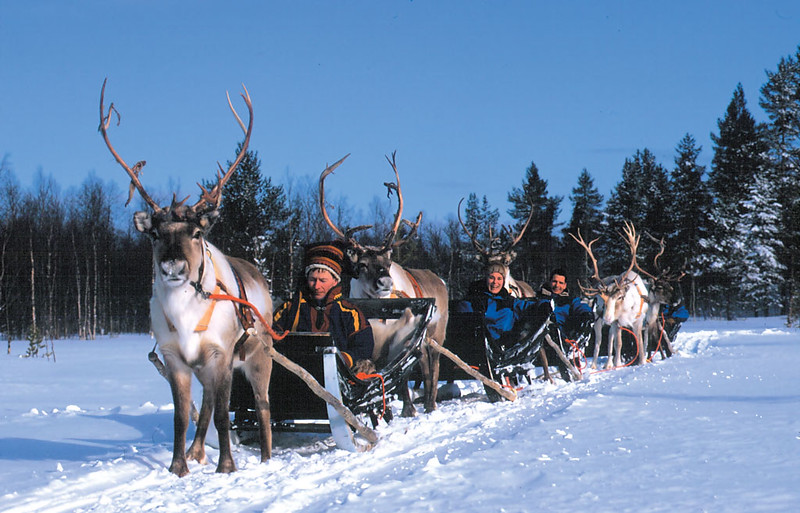 Traditionally semi-nomadic reindeer-herders, the Sami number between 10–13,000 people in Finland with a Finnish Sami parliament building in Inari.
Famous Finnish food
So, what food is Finland famous for? There may not be one specific iconic dish, but Finnish cuisine is at the forefront of the current trend for seasonal and local food.
Foraging has always been a thing here, with the Finns taking to the woods and hedgerows to forage for seasonal mushrooms, herbs, cloudberries, lingonberries, woodland strawberrries and sea buckthorn.
Fresh fish, smoked fish and locally farmed reindeer are all popular dishes too.
Famous Finns
Thinking of famous Finnish people and bands is a bit like trying to name a famous Belgian! Aside from the architects Alvar Aalto and Eero Saarinen, probably the best-known Finns are the racing drivers Kimi Räikkönen and Mika Häkkinen.
In the world of music, Sibelius is obviously the best-known composer, while trance DJ Darude (real name Toni-Ville Henrik Virtanen) is also a Finn.
As for famous Finnish bands, you'd have to be a pretty keen heavy metal fan to know many of them, though you may recognise Lordi, the Finnish winners of the 2006 Eurovision Song Contest.
See also:
The weather in Finland and when to visit
10 cool places to stay in Finland
33 cheap things to do in Helsinki
Like what you've been reading? Get our best tips by email!