You probably know all about Abba, Ikea and meatballs. But what else is Sweden famous for, and what should you look out for when you arrive?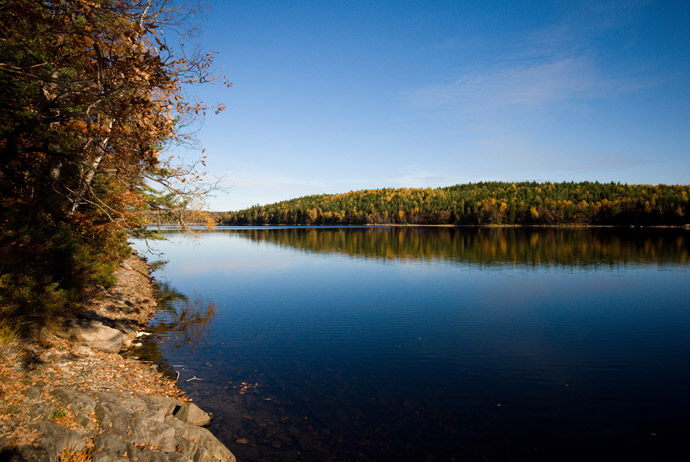 Here are the top ten things that we think Sweden is most famous for. Plus we've looked into some of the less obvious things that you may not know about.
Top ten things Sweden is famous for
| | |
| --- | --- |
| | |
| 1 | Abba |
| 2 | Swedish crime dramas |
| 3 | The Vikings |
| 4 | Ikea |
| 5 | Meatballs |
| 6 | Midsummer |
| 7 | Forests, lakes and islands |
| 8 | Smörgåsbord |
| 9 | Winter sports |
| 10 | Fika |
Green spaces
Sweden is famous for its lakes, forests and islands. Some 70 percent of the country is covered in woods and forests and there are almost 100, 000 lakes which make up around ten percent of the country.
Kolmården and Tyresta are the country's two largest forest areas, and Sweden actually plants more trees than it cuts down. So its forest are increasing in size.
Not to mention the fact that it has the most islands of any country in the world, with around 270 000.
So it's not surprisingly that Swedes are known for their love of the outdoor life.
The Swedish royal family
Famously less formal than their British counterparts, the Swedish royal family is known as one of Europe's "bicycle monarchies" for its more relaxed slimmed-down style of royalty.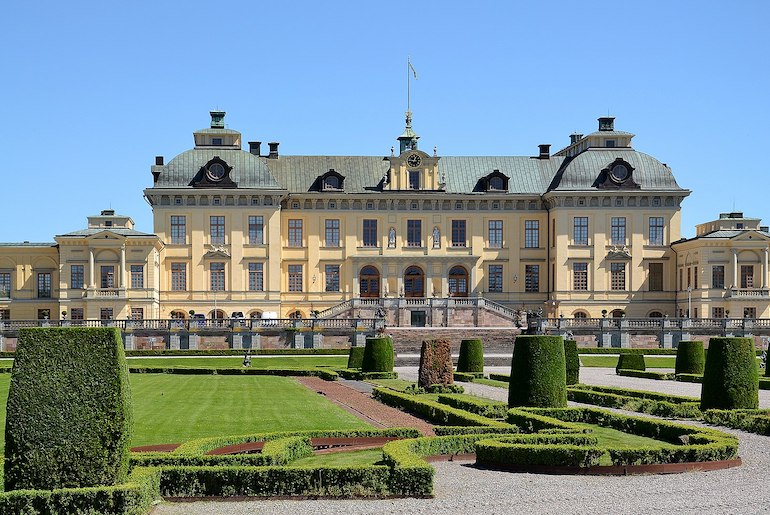 Head of the royal family is King Carl XVI Gustaf and his wife Queen Silvia, who have three children, Crown Princess Victoria, Prince Carl Philip and Princess Madeleine.
The heir to the throne is Crown Princess Victoria, who has two children Princess Estelle and Prince Oscar.
The king and queen's official residence is the Royal Palace in Stockholm, though they actually live at Drottningholm Palace their private residence on an island outside Stockholm.
You can look round both the Royal Palace and Drottningholm Palace on this full-day guided tour.
Mountains
Ok, so these are not as numerous or as high as in neighbouring Norway, but Sweden does still have some mountains.
The Scandinavian Mountain range forms part of Sweden's western border with Norway, and Sweden is home to some of its less steep foothills.
The country's tallest peak is the Kebnekaise at 2096 metres high.
Winter sports
So downhill skiing, of course, is popular in Sweden's mountainous areas, but cross-country skiing is also big in the flatter regions in winter.
For more on skiing in Sweden, click here and here.
Other winter sports that Sweden is famous for include snowmobiling, husky sledding, ice climbing and ice skating.
Open society
One of the first things you'll notice is Sweden's famous openness – these days the little Nordic country is a diverse place that welcomes people with all sorts of different views and backgrounds.
The Vikings
Yes, the Vikings were once here (our guide has tips on where to find them) but not everyone in Sweden is tall, blonde and violent.
Music
Music is a major Swedish export and although plenty of home-grown artists end up becoming megastars and living in the USA, there's still a lively music scene across the country – especially in big cities like Stockholm and Gothenburg.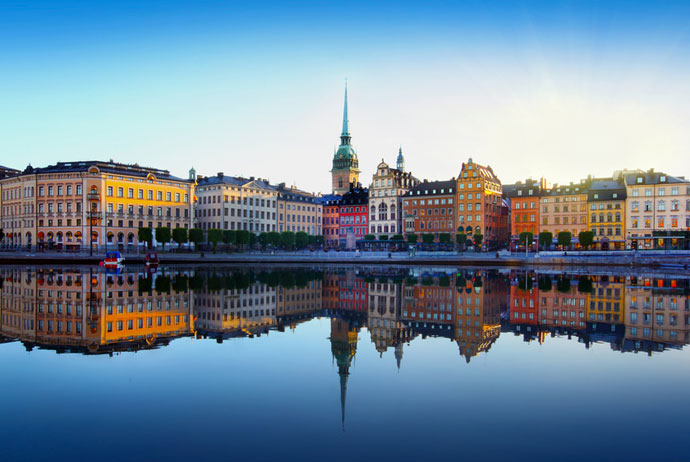 Start-ups
These big southern cities are also becoming serious players on the global start-up scene.
If you've ever used Skype, listened to music via Spotify or played Candy Crush on the toilet, you've got a Swede to thank.
What products is Sweden famous for?
| | | | | |
| --- | --- | --- | --- | --- |
| | | | | |
| Food | Meatballs | Fika | Gingerbread | Cloudberry jam |
| Design | The Dalarna horse | Ikea's Billy bookcase | Volvo and Saab cars | Kosta Boda glassware |
| Music | Abba | Avicii | Robyn | Tove Lo |
| Technology | Spotify | Candy Crush | Ericsson | Klarna |
| Clothes | H&M | Fjällräven | Gudrun Sjödén | Tiger of Sweden |
Swedish food
Swedish food has also hit the big time recently, going far beyond classic dishes like meatballs and pickled herring (though you can still get both at any local supermarket).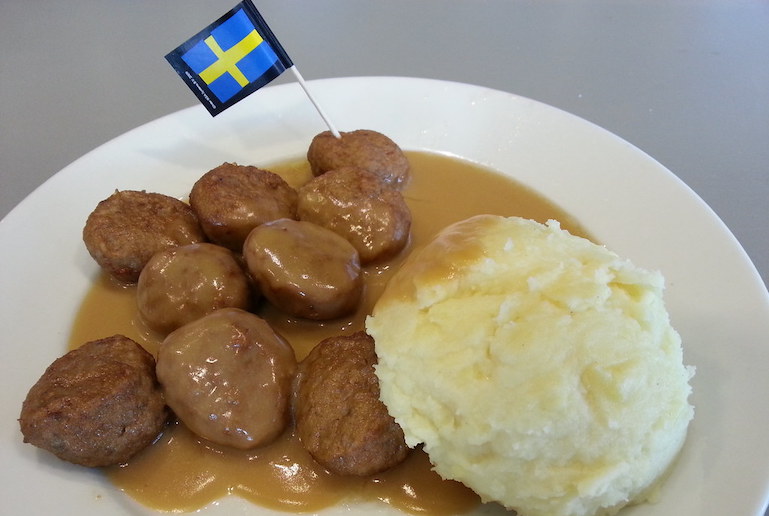 The most famous Swedish chef might still be one of the Muppets, but new restaurants up and down the country are challenging old stereotypes and giving food critics a reason to take notice.
New Nordic cuisine that features local and seasonal ingredients with a distinctly Scandinavian flavour has been very influential in Sweden, and the country now some 19 Michelin-starred restaurants.
And, of course, there's always the traditional smörgåsbord, much enjoyed by Swedes for years. For more on this classic meal, see our quick guide to the Swedish smörgåsbord.
Other Swedish classics include pea soup and pancakes and that famously stinky fish, surströmming!
Fashion
Walk down any high street in Sweden and you'll see that fashion is serious business. Our guide has suggestions on how to dress like a Swede.
Traditions
Despite all this innovative stuff, Sweden is still known around the world for its strong traditions.
Fika (the art of catching up over coffee and a cake) is basically sacrosanct, while festivals like Christmas and Midsummer are still celebrated with style.
And since the folk horror film Midsommar became a cult classic, the summer solstice celebrations have become famous for their darker side.
Other Swedish habits like being naked in the sauna and scoffing crayfish are also alive and well.
Holidays
As a visitor you're most likely to be looking out for husky rides, the northern lights, the midnight sun, crystal-clear lakes, snow-covered forests, brightly painted wooden horses, snus, and some of the planet's best free camping.
Swedish hotels and hostels are also doing their bit to make the country stand out. This is a nation where you can sleep in a sleek treehouse, an old jumbo jet, or a hotel made from ice.
Crime dramas
Depressed detectives, gory murders, atmospheric scenery and the dysfunctional dark side of society are all popular themes of a Scandi Noir crime drama.
The Bridge, Wallander and The Girl with the Dragon Tattoo series are some of the best-known Swedish Nordic Noir series, that feature the country's brooding scenery as a backdrop to the action.
What was invented in Sweden?
And in case you're wondering what else Sweden is famous for, here are ten more surprising inventions that you may not know were invented in Sweden or a by a Swede.
Oat milk
Skype
The telephone handset
The three point seatbelt
Ball bearings
Minecraft
Dynamite
The Tetra pak
The zip
The Celsius temperature scale
FAQ
What is Gothenburg, Sweden famous for?
Sweden's second largest city is known for Volvos, islands, craft beer and an attractive old town Haga, with its cobbled streets and timbered buildings.
This former fishing port is the birthplace of the Volvo – there's even a Volvo Museum to prove it – and around twenty islands that can be easily visited from the city.
A boat tour is the best way to explore the archipelago: for more on this lesser-known city, see our guide to Gothenburg.
What is Stockholm, Sweden famous for?
Regularly ranked as one of Europe's most picturesque cities, Stockholm is known for its royal palaces, a stunning old town the Gamla Stan, its atmospheric waterfront and, of course, its islands.
Home to some 30,000 islands the Stockholm Archipelago is a great place to explore by boat: click here for some our favourite boat trips and cruises.
Is Sweden famous for Swedish fish?
We're talking about the chewy, fruity sweet that was invented in Sweden and not the actual fish that swim around in the sea.
For more on Swedish fish and their origins read all you need to know about Swedish fish.
Is Sweden famous for chocolate?
Not so much! Marabou is Sweden's best known chocolate, but it's not a high quality high-cocoa brand.
Switzerland is better known for its chocolate: for more on the differences between Sweden and Switzerland read Swedish vs Swiss: what's the difference?
You may also like:
Sweden travel guide
Where to stay in Stockholm
Seeing the northern lights in Sweden
Like what you've been reading? Get our best tips by email!