If you've been researching a trip to Oslo, you've probably seen something about the Oslo Pass, known locally as Oslopasset.
The pass is an all-in-one discount card that gives you free entry to 30 museums and attractions in the city, as well as free transport in Oslo and the surrounding region.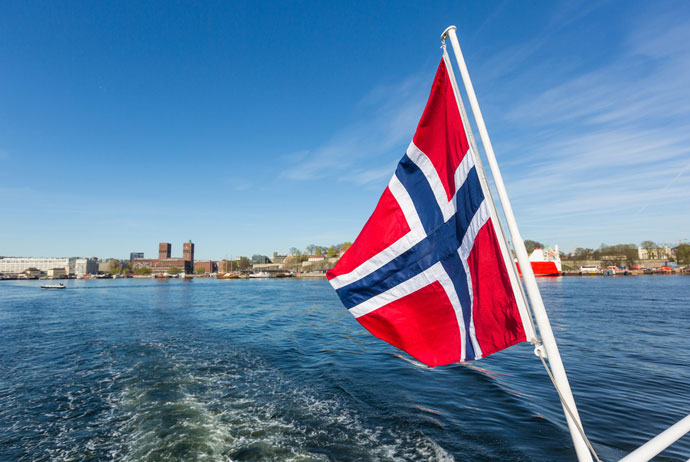 The pass will cost you a fair amount upfront, but it promises to save you much more in the long run. So how can you be sure if the Oslo Pass is the right option for you and your travel plans?
We ran the numbers and created this simple guide to help you decide.
So, what exactly is the Oslo Pass?
Aimed at tourists, the Oslo Pass is a special card that lets you enter many museums and attractions in Oslo for free. It also lets you use the public transport network for free, and gives money off at local attractions and restaurants.
The pass is good for 24 hours, 48 hours or 72 hours, depending on which version you buy.
Once you first start using the pass, you'll need to activate it, either online, or by writing the date and time on it, depending on which type of pass you have.
You'll need to show the pass every time you enter a museum or use public transport, so make sure you get the date and time right!
What's included with the pass?
The Oslo Pass includes free admission to over 30 museums, ranging from the big-ticket attractions to lesser-known sights such as… er…. the Oslo Reptile Museum.
Here are some of the top attractions you can visit for free:
Munch Museum
Astrup Fearnley Museum
Norwegian Folk Museum
The National Museum
Kon-Tiki Museum
Historical Museum
Nobel Peace Center
Norwegian Museum of Science & Technology
Museum of Oslo
Natural History Museum
Holmenkollen Ski Museum & Tower
And many more
Additionally, the pass offers you free access to a guided walking tour of Oslo, plus admission to the Frognerbadet open-air bath complex (summer only) with heated outdoor pools and water slide.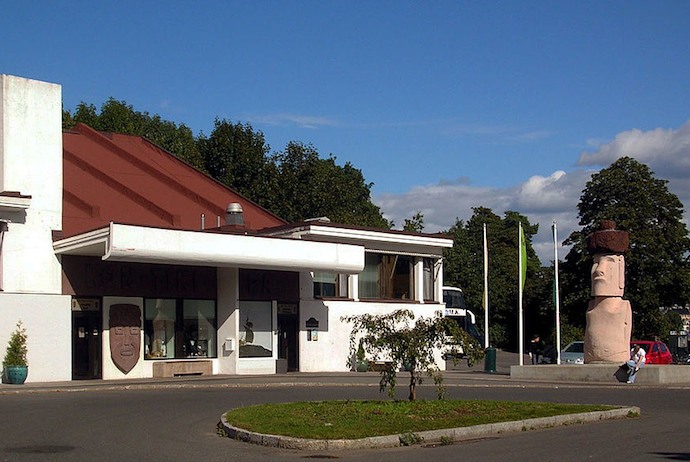 The Oslo Pass is also valid for boats out to Bygdøy (for the Bygdøy museums) and to the islands of the inner Oslofjord.
So you can jump on at Aker Brygge, and do some island-hopping between Hovedøya, Lindøya, Nakholmen, Bleikøya, Gressholmen and Langøyene.
What about discounts?
Other perks include reductions on activities such as zip-lining through the tree tops at the Oslo Climbing Park, boat trips and tickets for concerts at the Oslo Concert Hall – with discounts of between 15% and 30% off the usual rates.
Discounts also extend to various restaurants around the city, from Indian street food at Baljit to classic Norwegian cuisine at Rorbua.
The complete list of sites covered by the Oslo Pass can be found here.
The pass also includes free use of all forms of public transportation in zones 1 and 2, which covers pretty much every attraction you'd want to see in the city as well as travel to and from many of Oslo's surrounding suburbs.
Bear in mind, though, that both Gardermoen and Torp airports lie outside of these zones, so transport to and from the airports is not covered by the pass.
For details on how to get from the airport to Oslo, see our guide to Getting from Oslo airport to the city centre.
How much does the Oslo Pass cost?
There are three different versions of the pass for adults, children (6-17), and seniors (67+), each with validity periods of 24, 48, or 72 hours.
Students under 30 get a 20% discount with valid photo ID or an ISIC card, though this discount only applies for passes bought at the Oslo visitor centre on Østbanehallen next to Central Station, or the Ruter's customer service centre at Oslo Central Station.
| | | | |
| --- | --- | --- | --- |
| | Adult | Child (age 6–17) | Senior (67+) |
| 24-hour Oslo Pass | 495 | 265 | 395 |
| 48-hour Oslo Pass | 720 | 360 | 570 |
| 72-hour Oslo Pass | 895 | 450 | 720 |
Costs (in Norwegian kroner) are correct at the time of publication.
Now, the million-dollar question: is the Oslo Pass worth buying?
The main benefits of the Oslo Pass are the free entry to the city's many museums, plus the unlimited use of public transport.
And, if you're planning to do a lot of sightseeing, then the Oslo Pass is definitely worth buying.
This is especially true if you'll be visiting some of the museums on the Bygdøy peninsula, like the Maritime Museum. Here, having the Oslo Pass is definitely a smart choice and will save you cash.
Each of the maritime-themed museums on the peninsular costs around 140 NOK to enter, and the Folk Museum (with its famous stave church) costs 180 NOK.
All of these museums are interesting and worth checking out, but some of the smaller ones can be enjoyably explored in just 30-45 minutes.
If you take public transport round trip to and from the peninsula, and then poke your head into all the museums for even a few minutes, you will have easily covered the cost of the both the 24 and 48-hour passes.
The Oslo Pass also includes free use of the Museum Ferry, an express boat service that runs regularly between the Bygdøy peninsula and the harbour in front of City Hall.
Without the pass, this alone would cost you 92 NOK for a return trip.
So for museums and attractions the pass is almost always worth it, but there's no need to buy the pass if you're just planning a few short trips on public transport.
The free use of public transit might appear to be an attractive benefit, but a standalone 24-hour public transport ticket is only around 121 NOK in zone 1, which includes all of Oslo.
This ticket allows unlimited travel on all forms of public transport in the city, including boats to the nearby islands in Oslofjord, and is less than a quarter of the price of a 24-hour Oslo Pass.
By using the Ruter Ticket app on your phone, it's also easy to buy.
Bear in mind that Oslo is a comparatively small capital city which can easily be explored on foot, and most attractions are in the central part of town, so you may not need to use public transport much at all.
Three days in Oslo: would you save cash?
The list below compares prices for transport and regular adult tickets at several Oslo museums to the cost of a three-day adult Oslo Pass.
This list is for a fairly busy trip, and includes visits to 7 of Oslo's most popular attractions and 6 trips on public transport.
| | | |
| --- | --- | --- |
| | The DIY option | Oslo Pass |
| Upfront cost | n/a | 895 |
| Entry to Astrup Fearnley Museum | 150 | n/a |
| Entry to Munch Museum | 160 | n/a |
| Entry to Oslo's National Museum | 200 | n/a |
| Entry to Holmenkollen Ski Museum & Tower | 160 | n/a |
| Entry to Folk Museum | 180 | n/a |
| Guided walking tour of the city | 250 | n/a |
| Joint entry to Kon Tiki/Fram/Maritime Museum | 380 | n/a |
| 6 x trips on public transport (zone 1) | 240 | n/a |
| | | |
| Total cost | 1720 | 895 |
Costs (in Norwegian kroner) are for one adult and assume a three-day trip to Oslo. All prices correct at time of publication.
If you managed to cover all of these Oslo attractions in three days, you'd spend more than 1700 NOK.
But if you bought the 72-hour pass, you'd only spend 895 NOK – that's a nice tidy saving of more than 800 NOK, giving you lots more cash for yummy Norwegian beer.
Where can I buy the Oslo Pass?
Once you've done your sums and worked out whether the Oslo Pass is right for you, there are several different ways to buy it.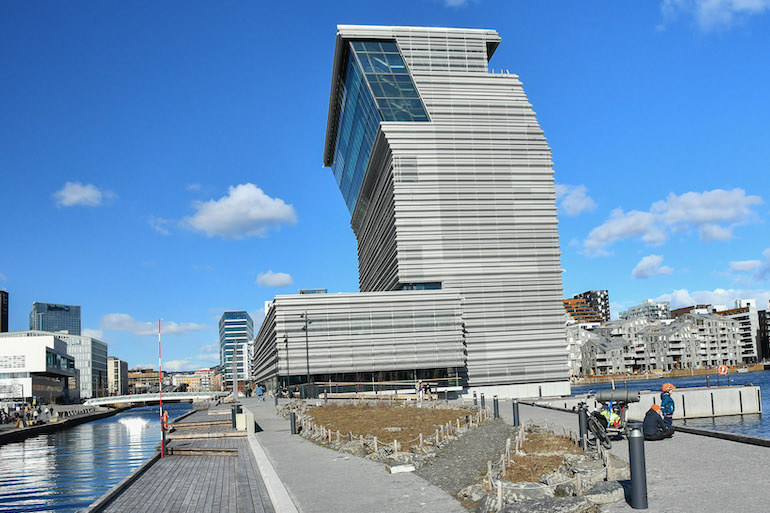 Firstly, you can buy it online here. You'll receive a voucher which you'll need to take to the Oslo Visitor Centre on Østbanehallen, next to Oslo Central Station, where they'll give you your pass and a booklet detailing all the included sights.
You then activate this when you first use it, by writing the date and time on it.
Alternatively, you can download the Oslo Pass app and buy your pass via this. You then activate it on the app at first use, and simply scan into each attraction on your phone.
The Oslo Pass can also be bought on arrival at a few different points around the city, including the Oslo Visitor Centre, plus various hotels, hostels and tourist sites around the city.
Note that some of these only sell the pass in summer and may not always have all versions of the pass on sale. So, if you know you want to buy the pass it's best to get it in advance.
The Oslo Pass: our verdict
If you plan on having a fun-packed trip, then the Oslo Pass is definitely going to give you good value – especially if you'll be doing the rounds of the museums.

https://affiliate.klook.com/redirect?aid=35861&aff_adid=709670&k_site=https%3A%2F%2Fwww.klook.com%2Fen-GB%2Factivity%2F14869-oslo-pass%2F" onclick="__gaTracker('send', 'event', 'outbound-article', 'https://affiliate.klook.com/redirect?aid=35861&aff_adid=709670&k_site=https%3A%2F%2Fwww.klook.com%2Fen-GB%2Factivity%2F14869-oslo-pass%2F', '\n Get the Oslo Pass here\n ');" class="sc-button bg-blue color-white" target="_blank" rel="noopener noreferrer">

Get the Oslo Pass here

If you're looking for more ideas on how to enjoy Oslo on a budget, be sure to check out our list of 40 free things to do in Oslo.
What other passes are available?
There are other transport passes available, though the main alternative pass that includes attractions, the Oslo Card (see below), is currently not available to buy.
What is the Ruter Pass?
If you are not planning on visiting many of Oslo's sights and museums, but want to travel around a lot you could buy a Ruter Pass, which give you unlimited use of the ferries, buses, trams and metro plus national trains within the city's zones.
A 24-hour Ruter pass costs 121 NOK for zone one and 199 NOK for zones 1&2; a 7-day pass costs 335 NOK for zone one, and 585 NOK for zones 1&2.
The easiest way to buy these passes is through the Ruter app. Alternatively, you can buy a travel card for (50 NOK non-refundable), plus whichever type of pass you want.
Cards and tickets can be bought at staffed train stations or at some kiosks around the city including Narvesen, 7-Eleven, Deli De Luca and Mix. See here for ticket outlets.
What is the Oslo City Bike Pass?
Oslo is a great city for cycling, and has a citywide bike rental scheme, with around 250 locations where you can pick up and drop off bikes.
You'll need to download the app to use the bikes.
A 24-hour pass costs 69 NOK, but if you're in Oslo for more than one day, you're better off buying the 30-day pass for 79 NOK.
Both passes give you unlimited bike trips of up to 60 minutes. If you exceed this limit for any individual trip it costs 15 NOK for every 15 minutes extra.
Alternatively, you can buy a one-off journey of up to 60 minutes for 35 NOK.
Which Oslo pass is best?
Since Oslo is a fairly compact city, the central areas are all within reasonable walking distance, so you may not need to use public transport much.
If you fancy doing some island-hopping or going to the Bygdøy museums, you'll have to go by ferry.
But as you're likely to be visiting the museums in Bygdøy, you're better off buying the Oslo Pass, rather that the Ruter public transport pass.
The Oslo City bike pass is certainly good value, particularly if you're in Oslo for a longer trip or staying outside of the most central area.
Does the Oslo Pass get good reviews?
The Oslo Pass reviews are good – click here to read them for yourself – and it's generally considered to be very good value, especially if you're in Oslo for just a few days and want to see as much as possible.
Most people felt that having admission included made them visit places and try activities that they might not otherwise have done.
It also allowed them to pop into a museum or sight for just a short time, where they might not have bothered if they had to pay the full admission fee.
FAQ
Is Oslo's National Museum included in the Oslo Pass?
Yes, Oslo's Nasjonalmuseet (National Museum), the largest art museum in the Nordic countries, is included in the Oslo Pass.
Is the Oslo Pass the same as the Oslo Card?
No. The Oslo Card is an alternative scheme, which includes some of the same attractions as well as hop-on, hop-off bus trips and boat tours, but costs more than the Oslo Pass. It's currently not available to buy.
See also:
Our guide to Oslo
Five cool neighbourhoods to check out in Oslo
7 of the best Airbnbs in Oslo