Lively but laid-back, Oslo is a great city to just wander around. You can spend hours admiring its grand buildings, leafy parks and beautiful waterfront, all without spending a single krone.
But, if you're only in Oslo for a short time, a good way to make sure you don't miss any of the city's main sights is to take a guided tour.
There are plenty of tours on offer, from boat trips to in-depth guided walks around specific districts, plus tailored special interest tours. And, if you're travelling alone, taking a tour can be the best way to make friends and meet people.
So whether you want a simple get-your-bearings whizz around the main sights, or to really get to grips with some of the city's cool, alternative neighbourhoods, check out our guide to some of Oslo's best tours.
Oslo walking tours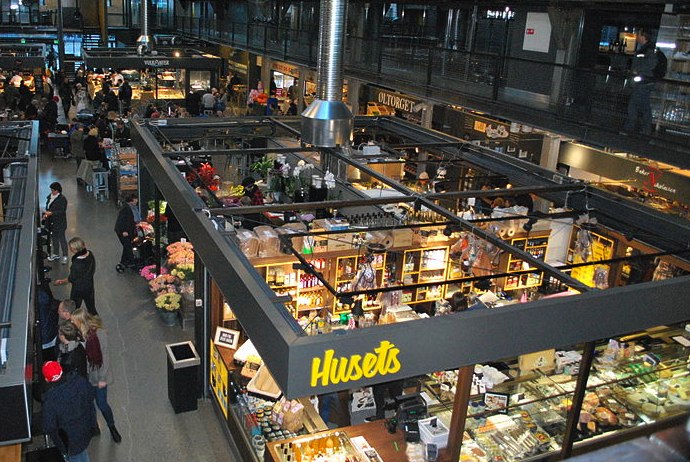 Walking around can be the best way to really get to know a city – and what better way than to do it than with a knowledgeable local. On this customised tour, your guide will meet you at your accommodation, show you around the local neighbourhood and give you tips on what to see and where to go. This is a private tour, so you can choose the places that interest you and get insider tips on the best local hang-outs.
Foodies will enjoy trying Oslo's native cuisine and sampling some of its best street food on this food-tasting walking tour. The two-and-a-half-hour tour includes a trip around Oslo's most popular river and hipster area, where you'll discover Oslo's underground culture.
You'll also learn about the native Norwegian cuisine and get a chance to sample some traditional dishes such as hotdogs and waffles. Then it's onto a special soft drink that's typical in Oslo!
For something a little different, check out some of Oslo's street art and sustainable projects on a hipster tour. This guided walking tour takes in Oslo's arty regenerated districts, such as Grünerløkka, where artists and craftspeople hang out.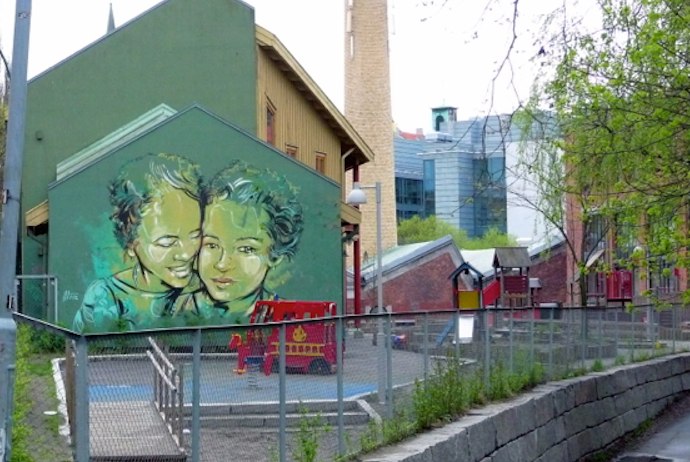 And when you've had your fill of urban grit, the Oslo Nature Walk gets you out of the city to explore Europe's largest urban forest. Your guide will lead you along off-the-beaten track wooded paths that head up to viewpoints for great views over the fjord and city. Bring your swimming gear, so you can stop off for a dip in Sognsvann lake.
Is the Oslo Pass worth buying?
Read this guide to see how much you could save during your trip!
Bike tours
Of course, the best way to get around Oslo is as the locals do – by bike. This three-hour guided bike tour takes you to all Oslo's must-see sights along car-free paths and cycle tracks. Some of the highlights it includes are the Akershus Festning castle, the Royal Palace, Frognerparken, the Oslofjord and Oslo's pedestrianised shopping district, Aker Brygge.
The tour goes at a gentle pace so it's suitable for less confident bikers. But if you're up for going further afield, you can rent a bike for the day and head off on your own. The bike is yours for 24 hours, so in summer that gives you plenty of daylight to get out of the city and explore the surrounding lakes, the beautiful coastline of the Oslofjord or the forested hills inland.
Boat and kayak tours
No visit to Oslo is complete without a trip out onto the water. This two-hour sightseeing tour takes you round the bays, inlets and islands of the Oslofjord, with great views of the city and its watery environs.
Or, if you prefer a more sociable summer evening experience, head out onto the Oslofjord on an evening buffet cruise. You can't beat tucking into a fresh shrimp buffet while watching the sun set over the water and the islands.
Feeling energetic? Why not explore the fjord by kayak? This guided kayak tour leaves from Sjølyst Marina then heads out of the sheltered bay to explore nearby islands and beaches. Your guide will show you how to get going in your kayak, so the tour is suitable for beginners too. Then once you've got your sea legs, your guide will lead you out into the fjord for a peaceful paddle, pointing out the city sights and natural points of interest.
Island-hopping tours
There aren't many capital cities where you can spend a morning island-hopping by public transport!
This tour uses public ferries to visit the islands of Hovedøya, where you can explore the ruins of a 1000-year-old abbey, and Lindøya, with its traditional wooden homes. The guide will tell you all about the islands' history, then you can chill out with a picnic on Lindøya's pretty beach. On the way back, you'll get good views of the nature reserve on Gressholmen island.

There's more on exploring the Oslofjord in this guide.
See also:
Free things to do in Oslo
Is the Oslo Pass worth buying?


Like what you've been reading? Get our best tips by email!