Oslo has long held the dubious honour of being home to the most expensive beer in the world. And while it's true that a glass of regular pilsner in the central part of town can easily set you back 80 NOK (around $10) or more, this doesn't mean it's impossible to find cheap beer.
In fact, decently-priced beer (by Norwegian standards) can be found throughout the city, and it's quite possible to enjoy a night on the town in Oslo without emptying your wallet in the process.
Just because a place is cheap that doesn't mean it's good, of course, so we've gone out of our way to find seven affordable watering holes that provide the right combination of good value and good vibes.
These range from unexpectedly pleasant 'brown bars' (the Norwegian term for a dive bar) to trendy hangouts that offer decent deals on certain days of the week. All prices shown are for brand-name Norwegian beers – if you opt for craft beers and imports, you can expect to pay much more.
Calle's Mat og Vinhus
Hausmanns Gate 8K
Calle's Mat og Vinhus is a classic 'brown bar' with a surprisingly cosmopolitan crowd, thanks in part to its location – it's sandwiched between the two diverse neighbourhoods of Grønland and Grünerløkka. A half-litre of Ringnes beer here is only around 49 NOK, which is about the cheapest you'll find in central Oslo.
The two trendy bars across the street sell that same drink for nearly double the price, making Callie's an excellent option for the budget-conscious traveler. Their menu of simple, classic Norwegian food isn't too bad either.
No website
Is the Oslo Pass worth buying?
Read this guide to see how much you could save during your trip!
Bør & Børsen
Trondheimsveien 13
Over in the Sofienberg neighbourhood, around 15 minutes' walk northeast of the central train station, you'll find Bør & Børsen, another dive bar.
The spartan interior isn't up to much – expect beige wallpaper and dull brown tables – but this place does have its perks. The staff are friendly, the wifi is free, and the mood is relaxed and welcoming. Most importantly, a glass of cold Ringnes is only 54 NOK. So if you get thirsty on your walk around town, this is an ideal spot for a bit of budget-friendly beer drinking.
Luna Park
Akersgata 47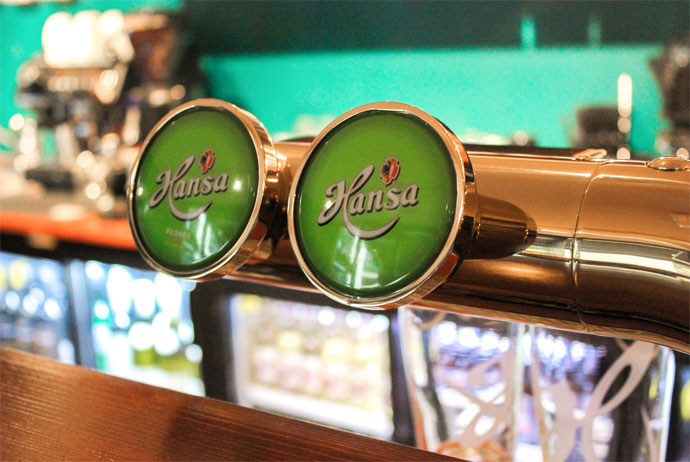 Younger travellers and the young-at-heart should make a beeline for Luna Park, a small but sociable bar on the alleyway called City Passagen, just off Grensen.
Luna Park offers some of the cheapest beers in central Oslo – expect to pay around 56 NOK a glass. These low prices are a big pull for local students, musicians and activists, who crowd in most evenings (it's closed on Sundays).
The bar is easy to reach on foot from the main train station and it offers a vibrant, inviting atmosphere – expect lots of lively discussions, oiled by plenty of cheap beer.
Lawo Terrasse
Karl Johans gate 26
Even one of the trendiest spots in Oslo has cheap beer, if you go at the right time. Lawo Terrace, situated just off Karl Johans gate next to the National Theater, has plenty of outdoor seating and plays loud-ish dance music (usually house hits) long into the night.
It's a fun spot to hang out with friends – or make new ones over a glass or two of cold beer. While a glass of Ringnes here usually costs you 84 NOK, on Sundays the beers are heavily discounted down to around 58 NOK.
Bohemen Sportspub
Arbeidergata 2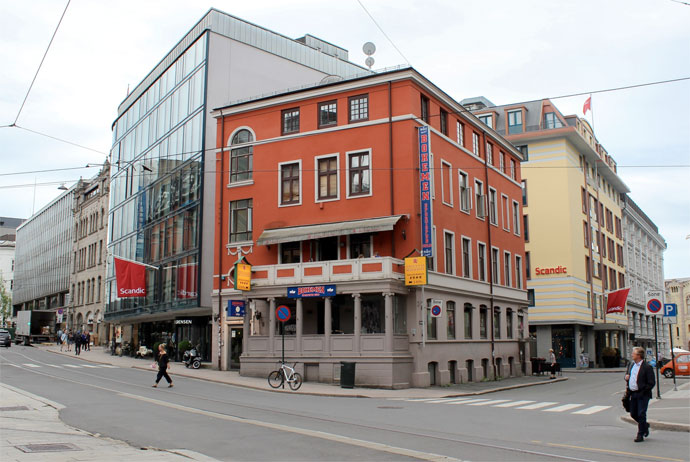 If you fancy watching a game with your drink, then hop on over to Bohemian Sports Pub. Housed in a wooden building from the 1860s, which once served as a smithy and later as a doorknob factory, the insides of Bohemen are now absolutely jam-packed with all kinds of football memorabilia.
Big screen TVs hang from every wall, so you'll have a great view of the game wherever you're sitting. A glass of Frydenlund Pilsner here sells for around 66 NOK – not too bad at all, for this part of town.
Welhavens Café
Welhavens gate 21
The last two entries on this list are admittedly towards the top end of the 'budget beer' category, but they still serve cheaper drinks than most places in Oslo.
On a quiet street in the fashionable St Hanshaugen neighbourhood, Welhavens Café is a welcoming little bar-restaurant. Locals and tourists alike gather here to enjoy a quiet drink as they chat, relax, and watch the world go by.
The beers, which start at around 72 NOK, are a little bit more expensive than at your typical brown pub, but remain good value compared with the 85–90 NOK brews offered at other bars in this part of town.
Torget
Vulkan 5 (inside Oslo Mathallen)
Our final cheap-ish bar is found right in the middle of Oslo Mathallen, otherwise known as the Oslo Food Hall. This is a real food lover's paradise, where you can browse rows and rows of small shops selling snacks, drinks, and delicious dishes from around the world.
While many of the food selections can be a bit pricey, it's good to know that you can quench your thirst cheaply at Torget, thanks to the small bar set smack-bang in the center of the food hall.
A cold Frydenlund goes for around 72 NOK here, making this the perfect place to grab a reasonably priced drink while you plan your next steps in the city.
Buying beer from shops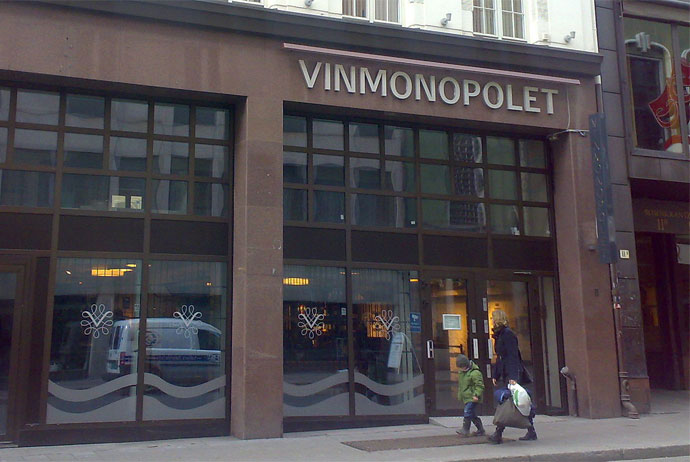 If the weather's half decent and you want to make the most of one of Oslo's great parks, perhaps with a picnic and some beers, head to a branch of Vinmonopolet.
These state-run alcohol stores are the only retail shops with permission to sell strong alcohol (that's anything over 4.75%, according to Norwegian law). It's a monopoly, so there's really no point in shopping around – there are handy branches at the main train station and at Nedre Slottsgate 8.
Just be aware that, strictly speaking, it's illegal to drink in public. In practice though, if you're not causing any trouble, police will either turn a blind eye or simply ask you to pour your drink away.
Like what you've been reading? Get our best tips by email!