So, you like the idea of moving to a country with stunning landscapes, a high standard of living and plenty of space to spread out?
Iceland has all these things and more, but what is living in Iceland really like?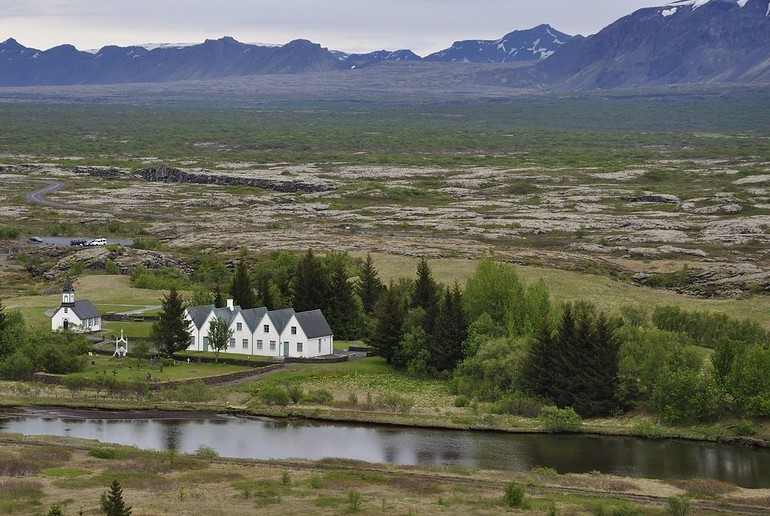 Is Iceland a cheap place to live? What visas and permits do you need to move there? And can anyone move to Iceland? Read on to find out all you need to know about living in Iceland.
Is Iceland an expensive place to live?
There's no getting around it: Iceland is a very expensive place to live
For first-time visitors, certain things in Iceland can appear eye-waveringly expensive, such as food and drink.
Because of Iceland's geography and climate, only about six percent of the island is suitable for agriculture, so that means that very little produce can be home-grown.
And since Iceland is an island, the vast majority of its produce has to be imported by sea or air, adding to the costs. 
However – and this is where it gets interesting – there are certain things that you will find cheaper in Iceland, such as heating bills and housing costs.
And because Iceland has such a small population, rents and house prices don't attract such a premium as in more densely populated countries.
Another thing to consider is that, despite Iceland's climate being very cold, heating costs actually relatively low because of the extensive use of geothermal heating from the country's volcanic geology.
How to move to Iceland
Whether you're thinking of immigrating to Iceland for good or just fancy living in Iceland for a year or so, you'll have to do some serious research and check out all the relevant rules and regulations.
A good place to start for all the information on Iceland's immigration policy is the official government website.
Although Iceland itself is not a member of the EU, it is in the EEA (European Economic Area) and EFTA (European Free Trade Association), so citizens of countries in the EEA or EFTA have the right to live and work in Iceland.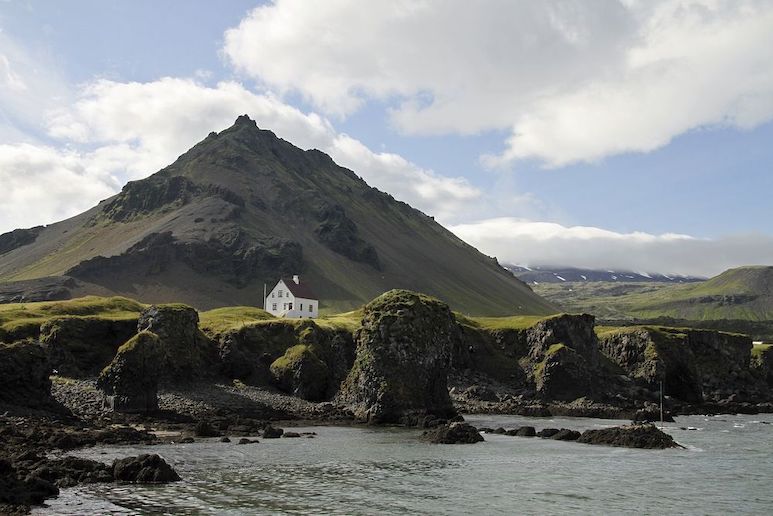 Citizens of countries not in the EEA or EFTA will need a firm job offer and a work permit, which their potential employer will have to apply for.
Just note that Icelandic work permits are usually only granted if you have specialist knowledge or for jobs that Iceland has a shortage of labour for. 
Other types of potential visa in Iceland include volunteer, student and missionary permits – for further information on visas and documents, visit Iceland's official immigration site.
For the lowdown on getting a sim card in Iceland, click here and for advice and tips on car rental, see our post on Renting a car in Iceland.
Can UK citizens live in Iceland?
Any UK citizens who were already in residence in Iceland before 31st December 2020 have the right to remain and work in Iceland.
However, since Brexit, UK citizens wishing to move to Iceland will have to fulfil all the conditions that apply to non-EEA or non-EFTA countries. This site has more on the conditions for working visas.
The cost of living in Iceland
It's true that at first sight Iceland seems an expensive place to visit and live.
Food and drink, and in particular eating out in restaurants, will certainly cost more than you're used to, as will clothes and entertainment.
However, housing costs, utilities and pre-school childcare are all cheaper than the equivalent in the US or UK, making the difference in living costs less extreme than they may at first seem, especially if you actually begin living there and taking advantage of the welfare that's available.
Recent reports have shown the cost of living in Iceland vs the US to be about 25 percent more expensive overall if you exclude rent.
If you factor in rent, however, the cost of living in Iceland vs USA is only about seven percent higher.
And when we look at the cost of living in Iceland vs UK, prices come out around 25 percent higher in Iceland.
You may however decide that the higher standard of living in Iceland is worth the extra expense (Iceland regularly ranks in the top ten nations when it comes to quality of life, while the UK languishes in around 20th place).
So, how expensive is living in Iceland?
Well of course, how much you spend a month will depend very much on your personal choices.
But assuming you factor in all the essentials, plus a few drinks out a week and the odd visit to a restaurant or cinema, then you can expect to spend around 450,000 ISK, which is US$3300 or £2800, at the time of writing. 
This may seem a lot, but when you consider that the average salary in Iceland is 687,000 ISK (US$5,000 or £4,200) a month, then it certainly seems more manageable.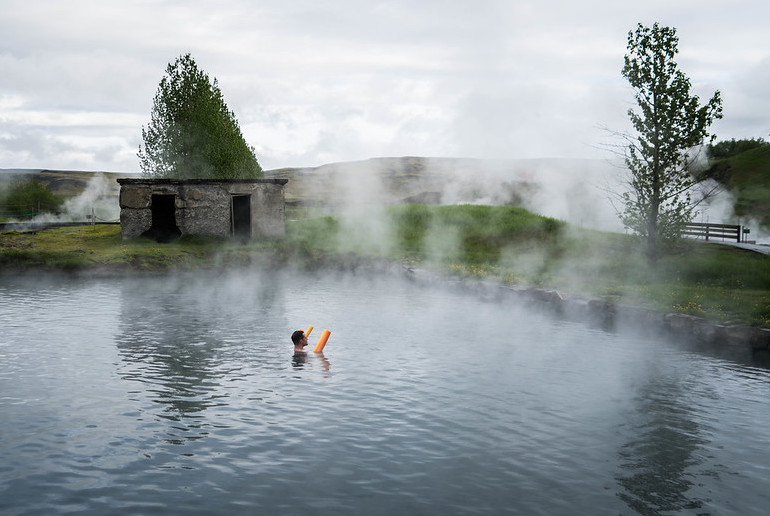 And it's also worth remembering that some of the most amazing things about Iceland – its natural hot springs, stunning scenery, dramatic hikes – are completely free once you're already living in the country.
For tips and ideas on how to save money in Iceland, check out How to visit Iceland cheaply.
Is Iceland a dangerous place to live?
Despite what you might think from watching Scandi Noir crime dramas such as Trapped, the answer is a resounding no. 
In fact, in 2022 Iceland was ranked as the safest country in the world for the 13th year running by the Global Peace Index.
With low crime levels, a highly educated, well-trained and unarmed police force, and strong equality laws, Iceland is one of the safest places to live in the world.
It has the lowest murder rate of any country in Europe, averaging around two a year over the last decade, and the most common crimes committed are traffic offences.
What is the population of Iceland?
The population of Iceland is tiny – just 369,000 people live in a country the size of Kentucky in the USA.
It's the least densely populated country in Europe, with the majority of its citizens living in the southwest of the country, in and around the capital Reykjavik.
What is living in Iceland like?
Living in Iceland as an American or a Brit, things may seem very different on the surface.
But one of the great advantages is that English is widely spoken. In fact, around 98 percent of the population speak enough English to be understood and many of them are fluent.
Also, since Iceland has a small native population, most Icelanders are very welcoming to outsiders and tolerant of foreigners.
One of main appeals of living in Iceland is its scenery and landscapes, so if you are an outdoorsy person who loves to go hiking in the wilderness, climbing mountains and getting away from it all, then it will suit you.
However, you should bear in mind that the days are very short in winter, and even in summer the sun can be a rare visitor.
So despite winter in Iceland being stunningly beautiful, you'll have to be prepared for long hours of darkness and harsh conditions. 
For more on what's good to do at which time of year in Iceland, see our post on The best time to visit Iceland.
Living in Iceland: pros and cons
There are many things to thing to factor in when you're making such a life-changing decision as moving to a different country. So here are a few of the pros and cons of living in Iceland.
Pros
Excellent, cheap health and social care
Friendly, tolerant people
English is widely spoken
Stunning scenery 
High salaries
Low crime rates
Healthy, outdoor lifestyle
Cons
High cost of living
It's remote – and 80 percent of the island is uninhabited
Limited choice of food compared with other Nordic nations
Difficulty of obtaining work visa or residency
The climate – unless you love the cold and don't mind wind and rain!
Is Iceland a good place to live?
So bearing in mind the pros and cons above, is Iceland a good place to live? Well, if you already have a job (remote or otherwise) and love the outdoors lifestyle, then Iceland can be a great place to live.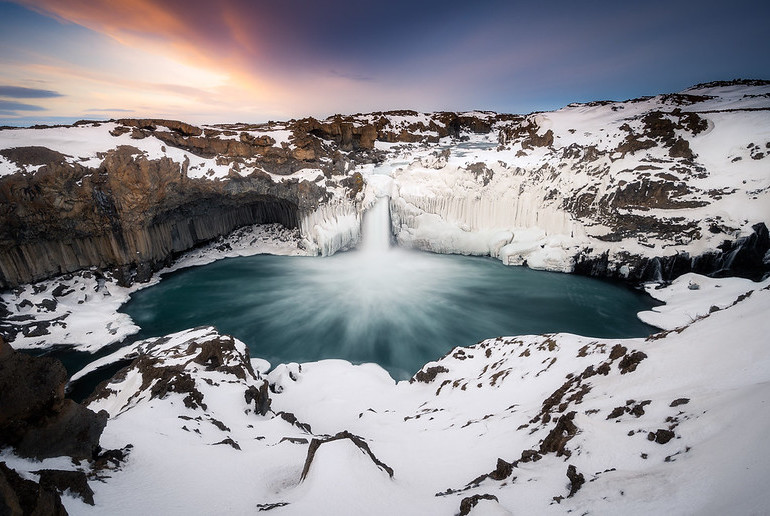 Its wide, open spaces and fantastic dramatic scenery are a great draw for anyone who loves nature and hiking. Iceland is also an appealing place to bring up a family, with plenty of space, good schooling and safe, friendly communities to live in.
However, if you're not from an EU country and you don't have a firm job offer, then you may well find it difficult to get the necessary visas and permits to live in Iceland.
You'll also need to be someone who is comfortable with wrapping up warm and enjoying the great outdoors!
See also:
Camping in Iceland: the ultimate guide
40 free and cheap things to do in Reykjavik
What to see and do in Northern Iceland
When are where to see puffins in Iceland
The best boat tours from Reykjavik
Like what you've been reading? Get our best tips by email!