Iceland is a small country so many people choose to base themselves in its capital, Reykjavik and explore the surrounding landscapes from there. Many of the country's main sights are on the western side of the island, and can be easily visited in a day trip from the capital. The Golden Circle, the Alþing (the world's oldest surviving parliament), the original Geysir, swimming in natural hot springs – all these can be easily accessed from Reykjavik in a day.
It's too far to explore the region around Lake Myvatan, in the northeast, from Reykjavik in a day, but you can take a trip there from the town of Akureyi on the north coast.
But there are plenty of great trips to choose from Reykjavik, from cruising on a glacier lake to exploring lava fields and volcanoes. No matter what time of year you travel, you'll find some good tours from Reykjavik – whale-watching is one of our favourite summer tours, while the northern lights tour is the pick of the winter trips.
The Golden Circle
This is the classic Reykjavik day trip, which takes in some of Iceland's most impressive natural sights in a seven-hour tour from the capital. OK, so it's a bit of a whistle-stop tour, with not long spent at each attraction, but if you're short of time it's a great way of seeing Iceland's top natural wonders. Alternatively, one of the most popular tours for the Golden Circle is this one which let's you see the active hot spring of Strokkur and which spouts almost 8 meters of hot water every 30 minutes
First stop is the Þingvellir National Park, a UNESCO World Heritage site that sits at the meeting point of the Eurasian and North American tectonic plates. Its dramatic volcanic scenery, deep rift valley and sheer cliff face are impressive enough, but it's also home to the world's oldest surviving parliament, the Alþing.
Next stop is the gushing Gulfoss waterfall, where you can stand at the top and watch the water thundering down the gorge. You'll also get to visit the geothermal landscape of Geysir, where you can see the steaming hot jets of water shoot up into the air – Strokkur is the most active at the moment, reaching some 20 metres high every 5–10 minutes.
Northern lights tour
If you're going to Iceland between October and March, you'll most certainly want to try and see the northern lights, a spectacular display of colours that lights up the night sky. The nearer it is to December 21st, the longer the night, so when the skies are clear you've got a pretty good chance of seeing the aurora borealis.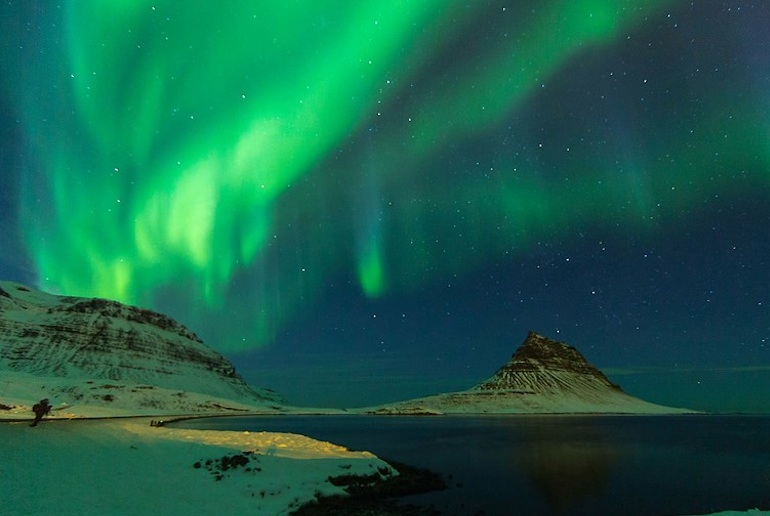 If you're staying in the centre of Reykjavik, light pollution can make it harder to see the northern lights, so you may want to head out of the city on an evening bus tour that will take you to a good location for sightings. Your guide will explain all about the phenomenon and take to the best place to see the show – they're so confident that you'll see the lights, you get a free tour another night if they don't appear.
Whale-watching tour
If you're visiting Reykjavik between April and October, a whale-watching tour will be one of the highlights of your trip. You'll head out to sea on a large boat with a knowledgeable guide in search of minke whales, dolphins and porpoises – and you may even spot humpback whales and orcas too.
Obviously, sightings aren't guaranteed, but if you don't see any whales, you get a free ticket to try again another day.
Explore the Snaefelles peninsula
Jutting out into the Atlantic ocean on Iceland's west coast, the Snæfellsnes peninsula is a beautiful part of the country with rugged mountains and a jagged indented coastline.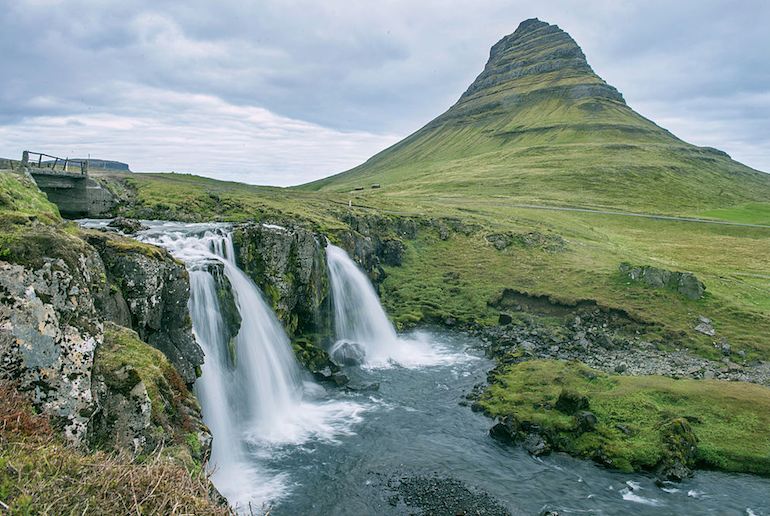 This tour takes in some of Iceland's most iconic landscapes, from traditional fishing villages to dramatic rock formations, volcanoes, gushing waterfalls and the hat-shaped mountain, Kirkjufell, that Game of Thrones fans will recognise as Arrowhead Mountain.
Jökulsárlón glacier lagoon
This 11-hour day trip may be long but it packs in a huge variety of scenery including the awe-inspiring glacier lagoon at Jökulsárlón. The tour explores Iceland's rugged south coast, stopping off at the country's most southerly village Vik, the Seljalandsfoss Waterfall, which you can walk behind, and the black sand Diamond Beach.
The highlight though is Jökulsárlón, Iceland's largest and deepest glacier lagoon. You can get right up close to the glacier by booking an optional cruise on the lake.
Snorkelling at Silfra
You may not immediately associate Iceland with snorkelling, but this tour takes you through the Silfra fissure, which runs between the American and European tectonic plates. The water here is some of the world's purest and cleanest and is so clear and blue that you can see for up to 100 metres.
And don't worry, you'll be provided with all the kit you need, including a full wet or dry suit, so you won't even feel the cold.
Swimming in the Secret Lagoon
Everyone has heard of the Blue Lagoon, but this trip takes you to one of Iceland's lesser-known geothermal pools, where you can bathe in the waters no matter what the weather is like.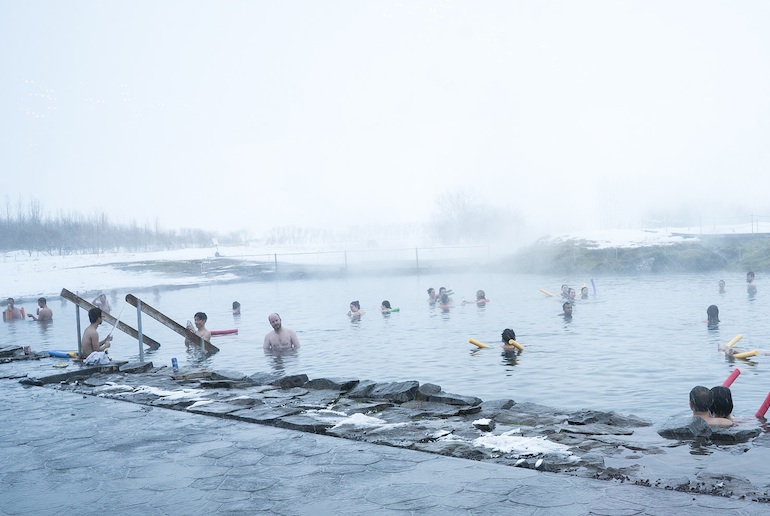 About 90 minutes' drive outside of Reykjavik, in the village of Flúðir, this natural pool is Iceland's oldest and surrounded by trees and grassy banks where you can sunbathe on a warm day.
Katla ice cave
Ever fancied exploring an ice cave? This fun trip takes you by jeep up to Kötlujökull Glacier, where you can enter the spectacular Katla ice cave.
Your knowledgeable guide will lead you into the cave and explain phenomena such as the other-worldly blue ice and black ice, caused by Iceland's many volcanic explosions. You may have to do some clambering to get up to the cave, so crampons are provided!
Landmannalaugar hiking and hot springs tour
The Landmannalaugar region is one of Iceland's most geothermally active areas, resulting in some fantastic thermal pools, steaming rivers and bubbling hot springs. It's a great place for hiking, and this tour takes you there by jeep, stopping off at the Hjálparfoss waterfall and Ljótipollur and Frostaðavatn lakes en route.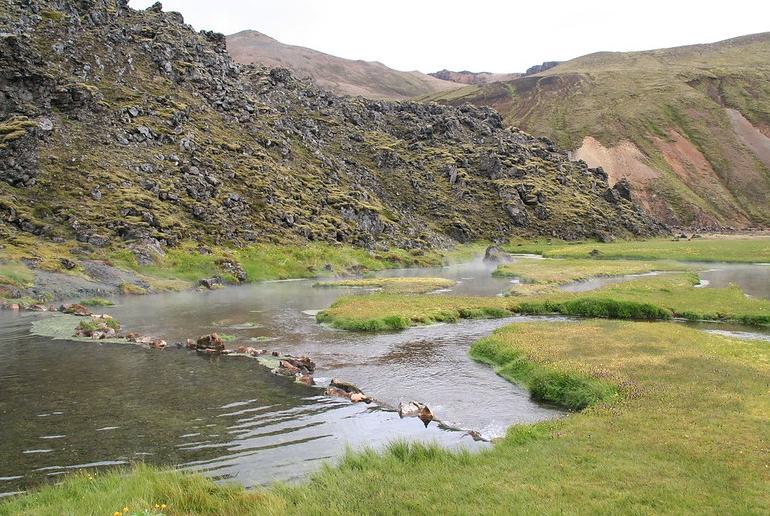 Once at Landmannalaugar, you can hike along one of the region's trails that lead through the volcanic landscape, crater lakes and lava fields, before finishing with a warm bath in the natural pool.
For an all-in-one experience of Reykjavik, try this tour of the Golden Circle, Kerid Crater, and Blue Lagoon. You can also try out this bestselling half-guided day hike of the Fagradalsfjall Volcano.
See also:
Best boat tours from Reykjavik
Alternatives to the Blue Lagoon in Iceland
10 of the best Airbnbs in Iceland