If you're heading to Iceland, chances are you'll want your phone for everything from road navigation to translating the Icelandic language and checking the weather conditions.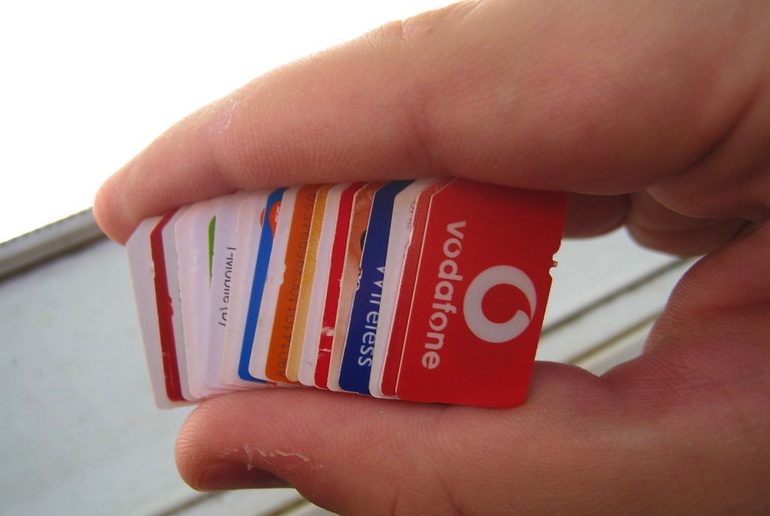 EU citizens get free data-roaming (see below), but for everyone else, buying an Icelandic sim card might be worth considering.
Luckily, getting a sim card in Iceland is easy with plenty of pre-paid solutions available. So, read on as we've covered everything you need to know in this post.
Do you really need an Icelandic sim card?
Although Iceland is not part of the EU, it is part of the EEA which means that EU citizens have automatic access to free data-roaming here. So, EU citizens can use their own phones in Iceland just as they would at home, without any extra fees.
Even so, it's always worth checking with your network provider first, so you know what the terms and conditions are to access free data-roaming.
And what about everyone else? This is a very valid question – we're all for disconnecting from technology, and what better place to do it than Iceland?
Well, although we're not suggesting you stay glued to your phone the whole time, if you're planning on camping, hiking or doing any other outdoor activity then you'll want to regularly check the weather forecast and whether the road or trail conditions are safe.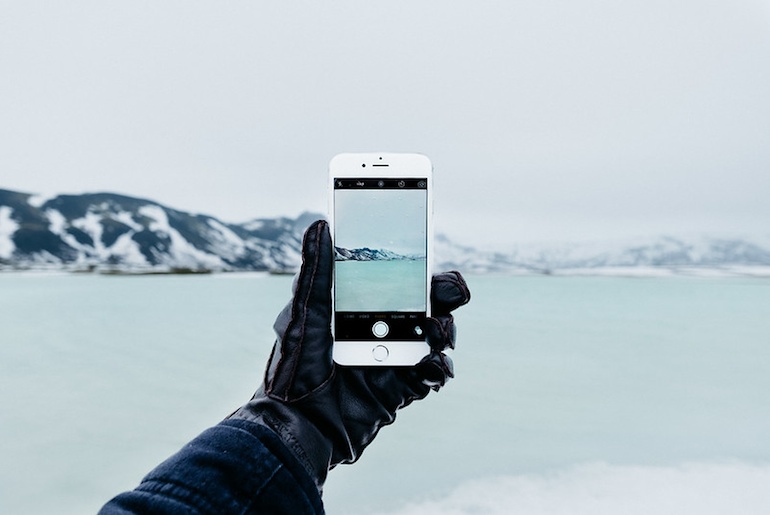 The weather in Iceland can often be extreme, and you can sometimes experience all four seasons within the same day. And, let's not even start on the countless active volcanoes dotted around the country – you'll want to keep an eye on their status, too.
So, having a phone with an Icelandic sim provides a certain safety net and can be a useful tool in an emergency. The Icelandic Met Office, for example, provides various meteorological forecasts which you can find here – and it's a good idea to check these before you head out into the wilderness.
Is wifi coverage good in Iceland?
Although many parts of Iceland are extremely remote and wifi is rare in the countryside, the mobile coverage is generally good. Wifi is available in some shops and cafés, and there are very few areas around the country where you won't get decent 3G/4G speed.
You can use the free tool GSMA to check the coverage of each network provider around the country.
Where to buy an Icelandic sim card
1) Get a sim card before you arrive
If you'd prefer to hit the ground running in Iceland then we can recommend ordering Mobal's New Europe Sim before your holiday. Its no-contract sim card comes with 1GB of data (valid for a month) and allows you to receive unlimited calls and texts for free.
If 1GB isn't enough, you can top-up for $10 per extra gigabyte. Delivery within the USA is free: worldwide shipping costs $10. Order online and come to Iceland prepared.
2) Wait until you land
There are three main network providers in Iceland:
• Síminn
• Vodafone Iceland
• Nova
Most Icelanders recommend Síminn, as they have the most widepread coverage in Iceland. Other providers, such as Orange, 3 or O2, connect via the three main telecom companies.
If you're flying in on Icelandair, you can buy a sim from any of the three main network providers on board. If you'd prefer to buy your sim card when you arrive then you can either get it in Keflavík Airport or downtown Reykjavík.
In central Reykjavík, sim cards are sold at the designated Síminn, Vodafone and Nova shops, as well as at most of the country's petrol stations.
Unlike in other countries, you can buy a sim in Iceland anonymously. This means you don't need to show a passport or any ID, and there's no registration required. So, all you need to do is buy a sim, insert it into your phone and you're ready to go.
How much does an Icelandic sim card cost?
There isn't a huge difference in the price charged by the three main network providers in Iceland – expect to pay around ISK 1700–2100 ($13–17) for a 1GB monthly plan. Bear in mind that they often have deals and offers, so it's always worth checking the prices of all three companies.
If you're planning to visit other European countries after Iceland, you might want to opt for a sim like Mobal's New Europe Sim or Vodafone where your credit is applicable across the EEA. Síminn and Nova are both Icelandic companies and the pre-paid sim cards are only valid for Iceland.
Alternatives to getting an Icelandic sim card
The cheapest alternative to buying a sim card in Iceland is to rely on the complimentary wifi available. Free apps, such as Wiman, can locate thousands of free hotspots around the country for you.
If you're just staying in the Reykjavík area, then this is a good option. However, if you're planning on camping or driving around the country for a few days (or even weeks), you can't really rely on free wifi and are better off getting a sim card.
See also:
10 of the best Airbnbs in Iceland