The world's northernmost capital city, Reykjavik grew up as a fishing harbour. Today the city spreads along the waterfront, and the sea still plays an important role in locals' daily life.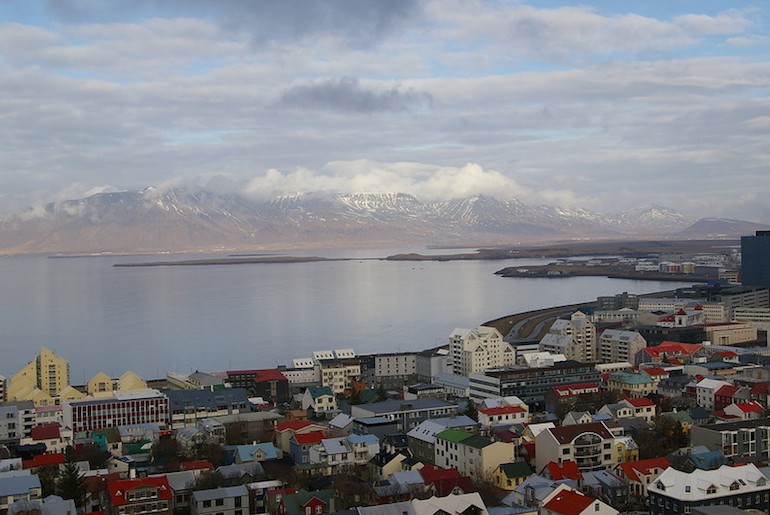 So, it's no surprise that boat tours are big business – and there's no shortage of trips and cruises to choose from.
Whale-watching is the big ticket boat tour from Reykjavik – and taking one of these tours is really not to be missed. But if you're in town for a while, you can also go on puffin cruises, white-river rafting trips and northern-lights spotting trips.
We've sussed out some of the best boat trips from Reykjavík, so grab your sea-sickness pills and a warm jumper, and let's get out onto the ocean.
Our pick of Reykjavik's best boat tours
Here are some our favourite trips – you can book all of these online, which will help you avoid disappointment, though there are local operators that allow walk-up bookings too.
Whale-watching trips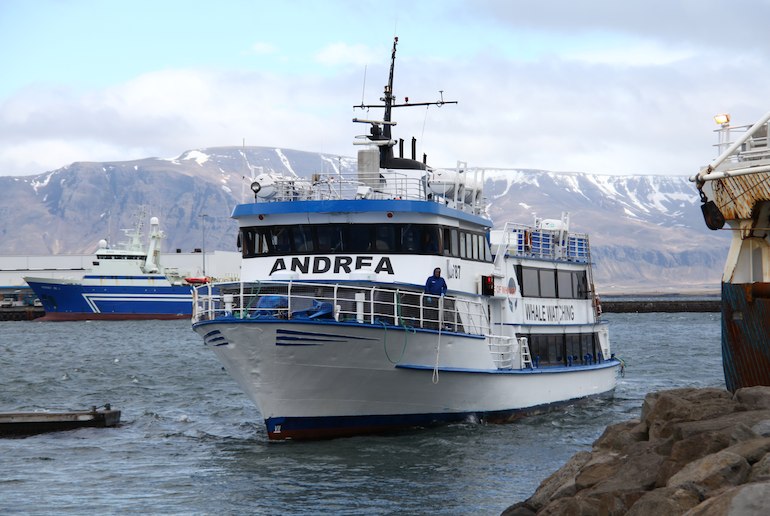 If you only do one boat tour from Reykjavík, make it a classic whale-watching trip.
This three-hour trip takes in some of Iceland's most stunning coastline along with the chance to spot minke and humpback whales, harbour porpoises and whale-beaked dolphins.
There are warm indoor cabins in case the weather is cold, experienced guides to tell you all about the sea creatures you're viewing – and if you don't see any whales, you get a free ticket to go again another time. You can book the tour here. You can also try this other popular whale watching tour in the same area.
If you're short of time – and don't mind a fast, hair-raising trip – you can take this express whale-watching Rib tour. The high-speed boat gets you out to where the animals are basking much quicker, so you can spend longer watching them breach and play.
Puffin cruises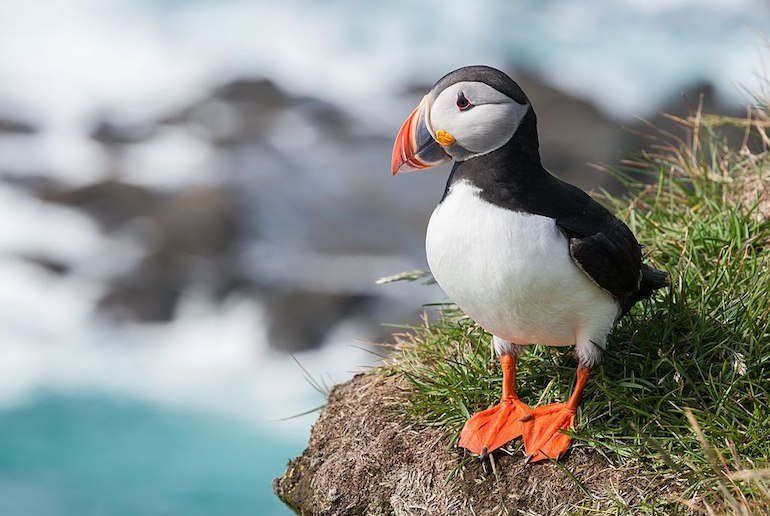 These entertaining and colourful birds nest on two islands, Lundey and Akurey, near Reykjavík.
A traditional wooden boat known as Old Skuli leaves from Reykjavík's old harbour and heads out into Faxaflói Bay to see the puffin colonies close at hand.
The boat turns off its engine as it approaches the islands, so as not to disturb the birds.
Sightings of Atlantic puffins in their natural habitat are guaranteed, but you may well also see northern fulmars, gulls, Arctic terns, and black guillemots. Book ahead to avoid the crowds.
White-river rafting tour
Running from mid-May to mid-September, this adrenaline-fuelled trip down the beautiful Hvítá River, fed by meltwater from the Langjökull glacier, is an action-packed day out.
You'll paddle for 7km down the churning rapids of the Hvítá River, exploring the scenic Brúarhlöð Canyon en route.
And if that's not adventurous enough for you, you can leap into the freezing waters afterwards for a quick dip, then warm up with a relaxing sauna.
The tour starts at the rafting base camp, but pick-ups from several locations in central Reykjavík can be organised.
Ice lagoon boat trip
Fancy a different kind of boat tour? This full-day trip starts in Reykjavík with a bus ride along Iceland's stunning south coast, taking in the dramatic Skogafoss and Seljalandsfoss waterfalls, where you can walk behind a wall of water.
Next, it's on to the breathtaking Jökulsárlón glacier lagoon, fed by Europe's largest glacier. Iceland's deepest glacial lake, its beautiful blue and white waters can be admired from the shores, or you can take a boat trip from April to October.
The boat ventures out onto the calm waters of the lagoon floating past huge icebergs – and you may even spot seals swimming around.
Afterwards, you can have a walk on the black volcanic sand Diamond Beach, and stop in at the traditional village of Vik with its intriguing basalt sea stacks. You can book online with Get Your Guide, which offers free cancellation.
Sea fishing tour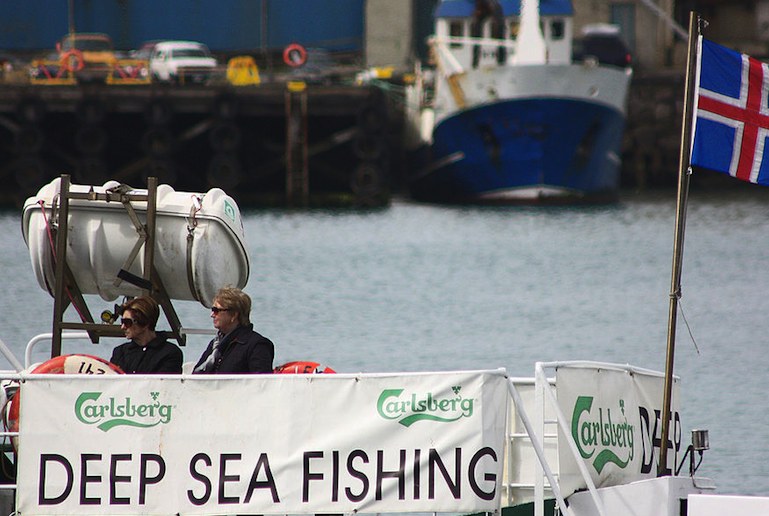 Head out onto the waters of Faxaflói Bay on this fishing excursion, where you'll spend a few hours fishing for cod, halibut, haddock, rockfish and pollock.
Experienced fisherfolk are on hand to teach you the ropes if you're a beginner – and show you the best place to cast your line, if you're not.
The fishing trip will take you past some beautiful coastal scenery and you'll get to view the puffin colonies on Lundey and Akurey islands too. After you've caught your fill, the crew will fire up the on-board barbecue, where you can cook and eat your tasty catch.
Northern lights luxury yacht tour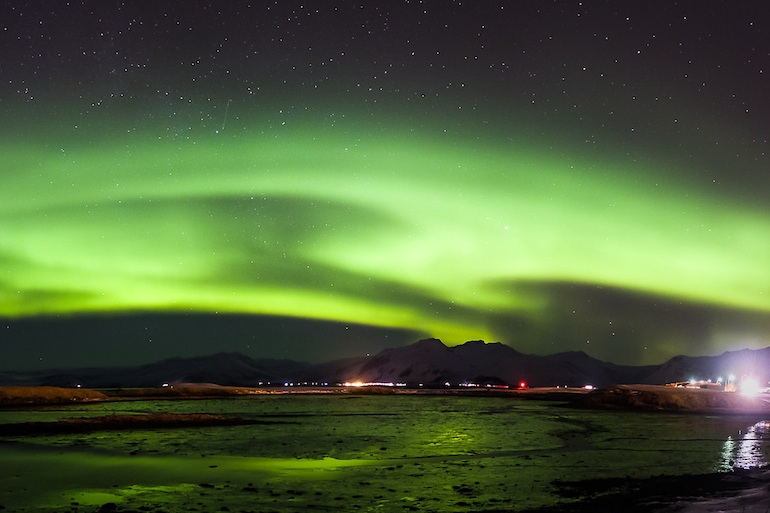 Of course, Iceland is one of the world's best destinations for northern-lights-spotting, so why not head out to sea on this luxurious boat and admire the spectacular light display from one of its three panoramic decks – or even from the comfortable bar and lounge.
Warm blankets are provided for those on deck and you can sample Icelandic delicacies such as shark and the local liquor brennivin too. And if the lights don't appear during your cruise, you'll be offered a free trip at a later date. Book ahead!
Tips for taking a boat trip in Reykjavik
Wondering where the boats leave from, or how to maximise your chances of seeing the northern lights? These FAQs will help you out!
Where do most of the boat trips leave from?
Most of the big boat and Rib trips leave from Reykjavík's main old harbour, known as Ægisgarður.
Trips out to the Jökulsárlón Glacial Lagoon and white-river rafting trips involve a bus ride first: some companies will pick up at your accommodation, others ask you to meet at their central offices – check when you book.
Do boat trips run all year-round?
The best time of year for whale-watching trips in Reykjavik is from April to October, with peak viewing months being June, July and August.
Tours do go out over the winter months, weather permitting, but bear in mind that the seas around Iceland can be rough at the best of times – and very rough in winter – so be prepared for a bumpy ride, and trips to be cancelled if weather conditions are poor.
Where can I buy tickets?
You can buy tickets from the boat trip company's ticket offices around the harbour or in advance online.
Am I guaranteed to see whales on a whale-watching trip?
The chances of seeing whales from April to October are high but, of course, they are wild creatures and don't always swim close enough to shore for guaranteed viewing.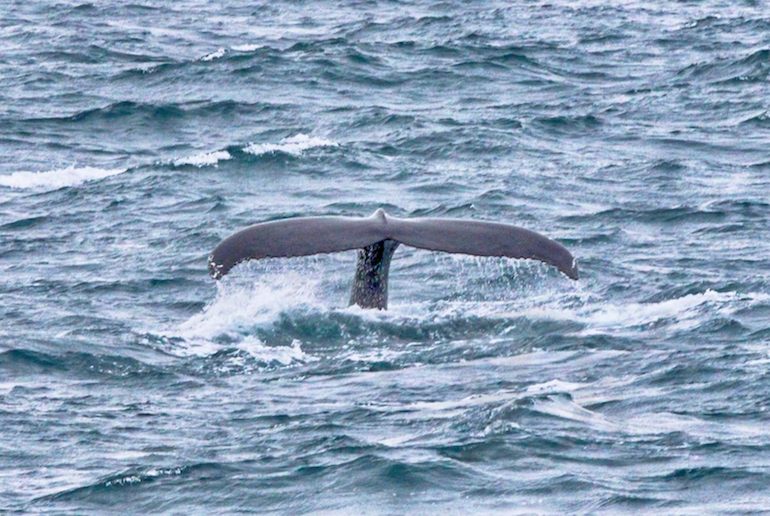 Tours like this one offer free tickets for a second boat trip if you don't see any whales, so try and schedule your boat tour near the beginning of any trip to Iceland so that you have a chance to go out again if you don't see whales or if the trip is cancelled due to poor weather.
See also:
10 of the best Airbnbs in Iceland
Which are the cheapest Scandinavian countries to visit?