Planning a trip to Reykjavik? Want to see all the sights for as little as possible?
Well, you probably already know that Iceland is not the cheapest country to visit. And perhaps you're on the look out for some bargain ways to save a few krónur during your travels.
Here's some good news: the Reykjavik City Card offers a handy way to see the sights and save some cash in the process.
This all-in-one discount card offers free entry to a variety of museums, attractions and thermal pools, along with unlimited bus transport and discounts at selected attractions, restaurants and shops.
But is the Reykjavik City Card really worth buying? And will it really save you money? 
We've worked out how much you would pay on a typical 48-hour trip in Reykjavik, and how much you'd save with the card. So read our review to find out all you need to know about the Reykjavik City Card.
So, what is the Reykjavik City card?
Also known as the Reykjavik Welcome Card, the Reykjavik City Card is a pass that is issued by the city tourist board and gives you free entrance and discounts to a variety of attractions, including the city zoo and the ferry to Viðey Island.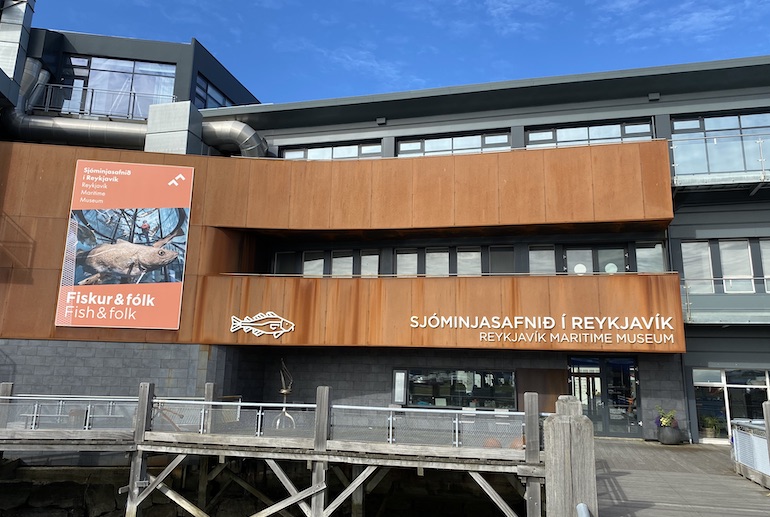 You can buy it in advance, then just show it as the entrance of any of the participating attractions in Reykjavik – or as you get onto the bus – and you'll be waved straight through.
What's included with the pass?
Entrance to most of Reykjavik's top museums and attractions is covered by the Reykjavik City Card.
There's also free unlimited bus transport within the city centre – this can be really handy if you want to reduce the amount of walking you're doing, or if you happen to be staying a little further out from the main attractions.
The ferry to the island of Viðey is also free with the card. It runs daily every hour from mid-May to the end of August, and at weekends only in winter.
But in our opinion, one of the best perks of the Reykjavik card is free entrance to all the city's thermal heated pools – both indoor and outdoor. 
These vary from the large Laugardalslaug pool complex with indoor and outdoor pools, water slides, hot tubs and children's pools, to the low-key, friendly Vesturbæjarlaug in the centre of the city, where locals gather to swim and chat.
Most of the pools are open til around 10pm, so you can join the native Reykjavíkings in sitting under a starry sky in a steaming hot tub.
So, if you're thinking of visiting any geothermal pools, the Reykjavik City Card is a definite plus. There are some more suggestions for alternative hot springs in this guide we made!
Attractions that are included with the Reykjavik card
Here's a quick run-down of some of the museums and attractions that are included on the Reykjavik card for free:
National Gallery of Iceland
National Museum of Iceland
Árbær Open Air Museum
Reykjavík Maritime Museum
Reykjavík Museum of Photography
Three of Reykjavík's art galleries – Ásmundarsafn; Hafnarhús; and Kjarvalsstaðir
Reykjavík Settlement Exhibition
Sigurjón Ólafsson Museum
The Culture House
Ásgrímur Jónsson Collection
Reykjavík Zoo and Family Park
Other perks included with the Reykjavik City Card
Free unlimited travel on city buses
Free access to the city's thermal pools
Free ferry trip to Viðey island
There are also a load of other places that offer discounts to holders of the city card, from shops, restaurants, cinemas, tours and trips. Here are just a few:
The Perlan museum offers a 20 percent discount on the price of its planetarium shows.
The Iceland Symphony Orchestra gives a 10 percent discount on concert tickets.
Elding Whale Watching gives 10 percent discounts on boat trips.
Reykjavík Bike & Segway Tours offer a 10 percent discount on bike and Segway tours.
Gray Line Iceland gives 25% off its Greater Reykjavík sightseeing tour
How much does the Reykjavik City Pass cost?
The Reykjavik City Card comes in three different versions, with delightfully alliterative names! The Receive Reykjavik card is valid for 24 hours, the Revel in Reykjavik card lasts for 48 hours and the Relish Reykjavik pass is valid for 72 hours.
| | | | |
| --- | --- | --- | --- |
| | 24 hours | 48 hours | 72 hours |
| Receive Reykjavik | 4400 | | |
| Revel in Reykjavik | | 6120 | |
| Relish Reykjavik | | | 7520 |
Costs (in ISK / Icelandic krónur) are for one adult (aged 18+) and are correct at the time of publication.
Where to buy the Reykjavik City Card
The best way to get the card is in advance online – you can then pick it up at any number of locations in central Reykjavik (see below for a list of handy places). 
You can buy the card online from the tourist board in Icelandic krónur, or from Get Your Guide in other currencies. The price is usually similar whichever site you use, but both do occasional special offers and discounts, so it's worth checking before buying.
Whichever site you use, the card works in the same way. It's activated when you first use it, so you have a full 24, 48 or 72 hours (depending on which pass you buy) from the moment you enter the first attraction.
In order to activate the card, you simply write in the date and time of its first use on the card itself.
Where do I collect the Reykjavik City Card?
Once you've bought the card online, you can pick up the card itself at any of the locations below. Simply show your confirmation email, and they'll give you your card.
Kjarvalsstaðir Art Museum, Flókagata, 105 Reykjavík.
Árbær Open Air Museum, Kistuhylur, 110 Reykjavík.
Reykjavík Maritime Museum, Grandagarður 8, 101 Reykjavík.
National Museum of Iceland, Suðurgötu 41, 102 Reykjavík.
Whats'on Tourist Information, Laugarvegur 5, 101 Reykjavík.
Reykjavík City Hall,Tjarnargata 11, 101 Reykjavík (weekdays only).
Reykjavík's Service Center Borgartún 12-14, 105 Reykjavík (weekdays only).
How to buy the City Card in Reykjavik
If you'd rather wait until you get to Reykjavik before buying the card, you can also buy it at any of the places listed above without needing to pre-order.
The million-dollar question: is it worth buying?
Should you buy the Reykjavik card? Well, it really depends on how much sightseeing you want to do.
If you're the sort of person who likes to just wander around the city, browsing the pedestrian Laugavegur (Reykjavik's main shopping street) or walking along the seafront and simply drinking in the atmosphere, then you may not get your money's worth from the card.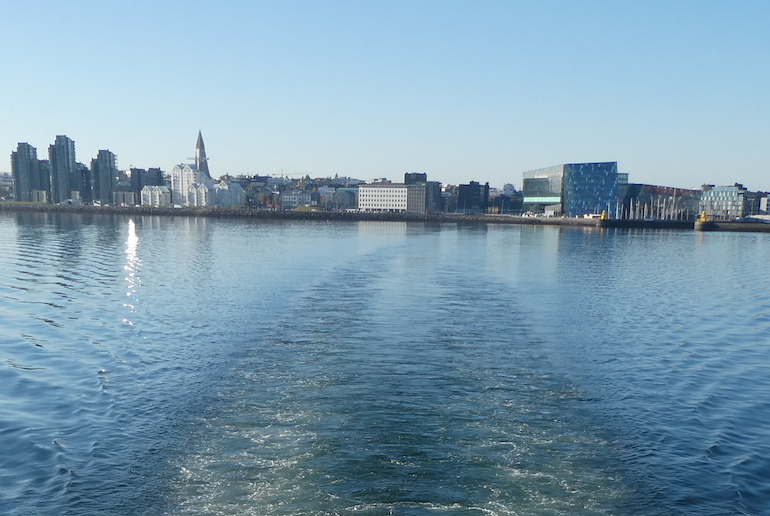 It's also worth noting that some of Reykjavik's attractions, including the iconic Hallgrímskirkja (cathedral) and the Sun Voyager statue – are free anyway.
For more on Reykjavik's free sights, see our guide to 40 free and cheap things to do in Reykjavik.
But if you are visiting for the first time and want to see as many of the city's sights as possible, as well as experiencing Reykjavik's famous geothermal pools, then buying the City Card will almost certainly save you money.
Two days in Reykjavik: would you save cash?
We've compared how much it would cost to visit some of Reykjavik's main sites independently, with the price that it would cost with a two-day Reykjavik pass.
So take a look at the sample itinerary below to see whether you could save money by buying the Reykjavik City Card.
| | | |
| --- | --- | --- |
| | The DIY option | 48 hour Reykjavik pass |
| Upfront cost | | 6120 |
| Entry to the National Museum of Iceland | 2500 | |
| Entry to the Árbær Open Air Museum | 1950 | |
| Entry to the Reykjavik Art Museum: Hafnarhús | 2050 | |
| Entry to Laugardalslaug thermal pool complex | 1100 | |
| Return trip on the Viðey ferry | 1950 | |
| 6 single bus trips at 490 ISK each | 2940 | |
| | | |
| Total cost in ISK | 12,490 | 6120 |
Costs (in ISK / Icelandic krónur) are for one adult and assume a two-day trip to Reykjavik. All prices correct at time of publication.
So, we've picked just three of Reykjavik's museums, a boat trip to Viðey island and a visit to one of the city's iconic thermal pool complexes.
Add to that three bus journeys a day and you can see that buying the two-day Reykjavik City Card would save you more than 6000 ISK. 
Of course, if you visit more of the city's attractions, you'll save even more.
And it's worth pointing out that many of Reykjavik's museums offer visitors a free cup of coffee so, once you've activated your card, there's nothing to stop you popping into any of the museums on the list for a free cuppa!
Is the Reykjavik card worth buying?
Is the Reykjavik City Card actually worth buying? Well, if you're planning to do a lot of sightseeing, you can certainly save some cash by buying the Reykjavik Card.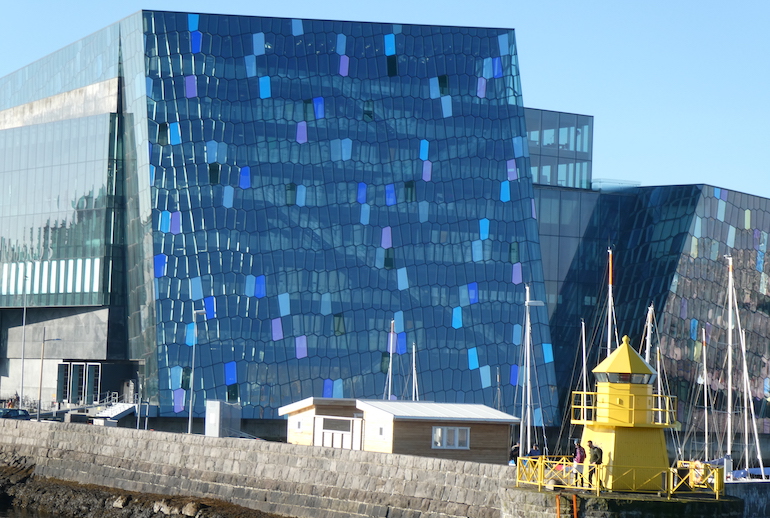 Of course, it's worth working out exactly what you want to see, like we did above, and checking the individual prices of each attraction before you buy.
But realistically, you only have to visit a couple of museums, and take a couple of return bus journeys to make buying the two-day pass worthwhile.
Once you throw in a thermal pool or two plus a ferry trip, then it will definitely save you money.
So, if you think the Reykjavik Card will save you money, you can buy it here.
Frequently asked questions
Is the Reykjavik City Card active right when you buy it or not until its used?

Once you've bought your card online, you can pick it up at any of the locations listed above, but you don't have to activate it immediately. It becomes active from the moment you first use it.

And because the cards are valid for 24, 48 and 72 hours, if you activate it at midday you can use it until midday the following day (or two or three days later), so you don't have to cram all your sightseeing into one day.
Can I use the Reykjavik City Card at a geothermal spa?

The card is not valid at any of the privately owned spas in Reykjavik, but it does give free access to seven of the city-run municipal thermal pools.
Which is better: the 72 hour vs 48 hour Reykjavik City Card?

Well, that depends on how long you have to spend in Reykjavik. If you are on a whistle-stop tour and only have a couple of days, then the 48 hour pass would be most suitable.

However, if you are in the city for longer, then the 78 hour pass would allow you access to as many of the city's museums, pools and attractions as you can cram into your trip!
Is the city card valid on Reykjavik buses?

Yes, it's valid on all buses within the city centre. Just show your card to the driver as you get on. Note that the city card doesn't cover the #55 bus in from or out to the airport.
Does the Reykjavik City Card include the Iceland penis hall of fame?

Entrance to this peculiarly Icelandic attraction, perhaps better known as the Icelandic Phallological Museum, is not included on the Reykjavik pass. The card does, however, give you a 20 percent reduction on the cost of admission to the museum.
See also:
Whale-watching in Iceland: when, where and how
The best boat tours and cruises from Reykjavík
40 free and cheap things to do in Reykjavik