Many people visit Iceland on a weekend break to Reykjavik, or on a short stopover between the US and Europe. And that's fine if you're short of time – there's plenty to see and do in this vibrant capital city to fill a few days.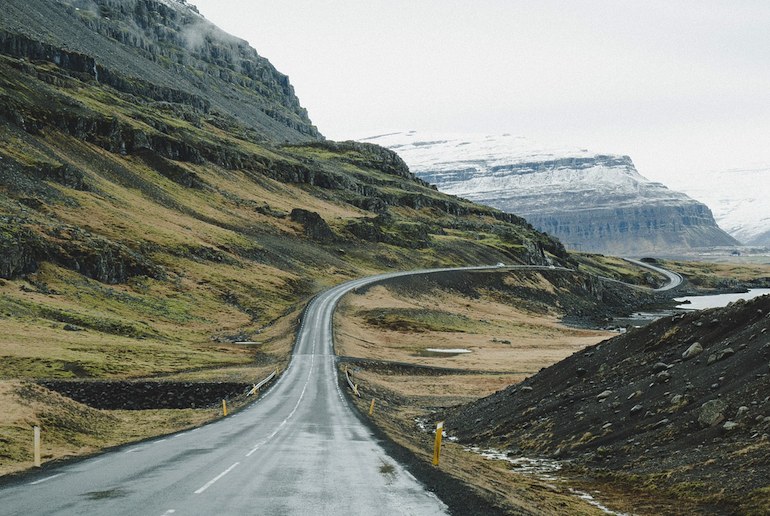 Two thirds of Iceland's population live in Reykjavik, and it's a lively, fun place – but once you've seen the sights, hit a few bars and got the measure of this quirky town, you'll be itching to get out of the city and explore the dramatic scenery of the rest of the island.
Is it worth renting a car in Iceland?
So, the real question is do you rent a car and head out on your own, or do you book up a few organized tours and let the guides do all the hard work? If you've just got a few days, you may be better off basing yourself in the capital and booking up some trips.
There are some amazing tours you can do from Reykjavik in just a day such as this whale-watching boat trip, this half-day tour out to the Secret Lagoon geothermal pool, and this climbing trip to an ice cave. See our guide for more ideas for day tours from Reykjavik.
But, in order to get off-the-beaten-track and really explore the island, you'll need your own wheels – and that means renting a car.
Can you tour Iceland on your own?
If you are in a group of four or more, you'll probably find it as cheap to rent a car and head off on your own as to go on organized trips. But, it's important to plan carefully and consider where and when you are going.
If you're travelling between October and April you'll definitely need a 4WD SUV as the weather conditions can be poor. And even in summer an SUV is a good idea, so that you're able to head off the main tarmaced highways and explore some of the rougher gravel and dirt roads.
Is it safe to drive in Iceland?
As long you follow the rules and regulations and plan ahead, then yes it's perfectly safe to drive in Iceland. The roads are generally very quiet, and the main road round the island, Highway 1, is mostly tarmaced and easy to drive on, especially in summer.
In winter, however, parts of it are closed due to poor weather conditions. Even in summer you should always check the road and weather conditions before setting out on a trip.

The Icelandic Road and Coastal Administration (IRCA) website has webcams and real-time info on weather and road conditions around the country, or you can call for 1777 for information in English.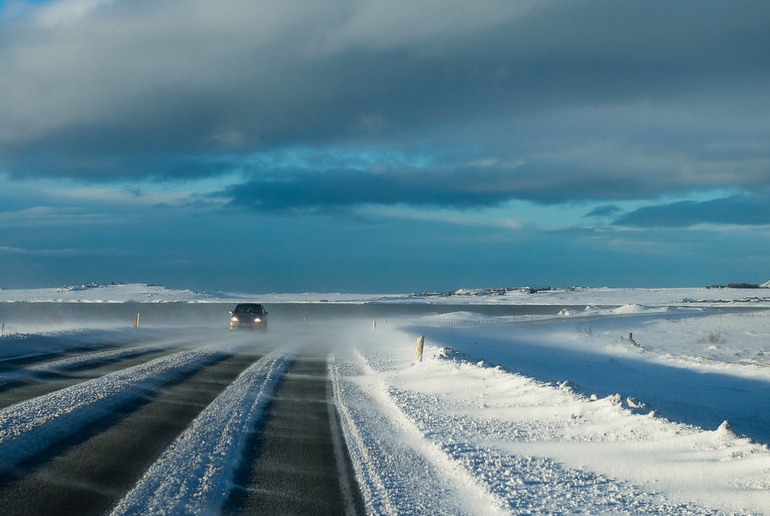 If you're heading out in poor conditions, or going off the main road you should register your travel plan in advance with the Icelandic Search and Rescue team.
Bear in mind that the weather changes fast in these parts, so even if the sun is shining when you set off, there's no guarantee that you won't hit snow, storms and blizzards en route.
Also, make sure you fill up with fuel whenever you pass a petrol station – they are few and far between particularly in the east of the island, and you really don't want to run out of petrol in a remote region.
How much does it cost to rent a car in Iceland?
That depends on the time of the year and how far in advance you book.
Summer prices are always higher as there's greater demand, and you'll save money by booking as far ahead as possible. But as a very rough guideline, a small car will cost between 5,000 ISK to 15,000 ISK per day, while SUVs can range from 7,000 ISK to 35,000 ISK a day. 
Of course, the price per day is less the longer you hire the car for – so a weekly rate will be cheaper than hiring by the day.
And bear in mind that fuel in Iceland is pricey – expect to pay around 215–220 ISK (£1.20–£1.25; $1.55–$1.60) a litre – so make sure you factor that into your budget.
Where can I rent a car in Iceland?
If you're flying into Keflavík, then heading straight out into the countryside your best bet is to rent a car at the airport. All the main international car rental companies have desks at the airport, including Hertz, Europcar, Avis and Budget.
Local company Blue Car Rental often has good deals, with offices both at the airport and in the city centre. Nordic Car Rental also has cheap prices, though you'll need to take a short shuttle bus journey from the airport terminal to their pick-up office.
You can save a lot of money on car rental by booking in advance and going through a price comparison site, such as RentalCars.com. They search hundreds of deals to help you find the best prices on car hire. Click here to see their best deals in Iceland.
See also:
The weather in Iceland (and when to visit)
10 of the best Airbnbs in Iceland
Alternatives to the Blue Lagoon in Iceland
Like what you've been reading? Get our best tips by email!