There's no getting around it: Stockholm is an expensive city. But there are plenty of cheap-ish places to stay. Book ahead and you should easily be able to find a dorm bed at a hostel for less than 275 SEK (around US $33) per night. Even private, en-suite rooms are available for as little as 400 SEK ($50).
Some of the cheap hostels in Stockholm are a bit neglected and rely on their central location to draw in backpackers, but others are excellent, offering cheap, sociable dorms and hotel-style double rooms. We've visited dozens of budget digs across the city during our research trips and have come up with this list of the best hostels in Stockholm.
Af Chapman
With a quiet location beside Skeppsholmen and staggering views of Gamla Stan's spires, this elegant, 19th-century sailing boat is one of Stockholm's most memorable places to stay. The dorms aren't really in the same league as those at some of the more modern hostels across the city, but there's nothing quite like emerging onto the deck after a good night's sleep and watching the city wake up around you.
Read our full review of Af Chapman
City Backpackers
Big but welcoming, this fresh, funky hostel in Norrmalm is just a ten-minute walk north of Stockholm's main train and bus stations. Dorms are spacious and there's a friendly, sociable vibe throughout, from the ground-floor café to the sauna, which is open nightly for free sweating-it-out sessions. It's one of our absolute favourites.
Read our full review of City Backpackers
Skanstulls Hostel
If you want to spend time discovering the hipster hangouts in Södermalm, there's no better budget base than this hostel near Skanstulls T-bana station. It's within a ten-minute stroll of the area's best bars and restaurants and has comfy, modern dorms plus some great private rooms with en-suite bathrooms.
Read our full review of Skanstulls Hostel
Tre Små Rum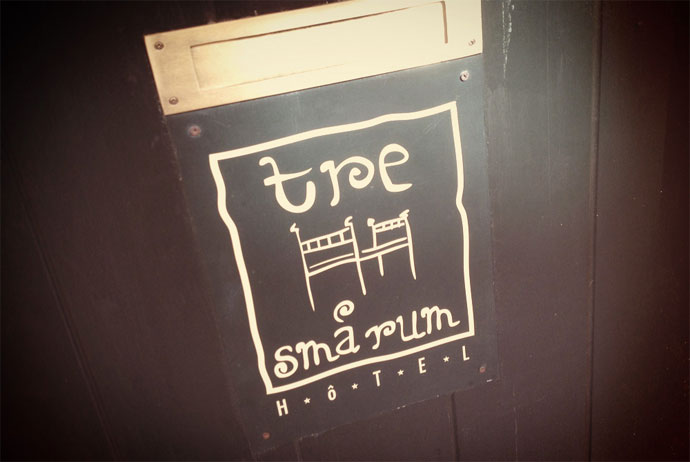 Okay, so it's not really a hostel, but this tiny budget hotel conveniently located near Mariatorget's many restaurants and bars has some great-value rooms. They share bathrooms and you'll have to make your own breakfast from ingredients in the hotel's communal fridge, but rates are low and the staff are friendly and helpful.
Read our full review of Tre Små Rum
Långholmen Hostel and Hotel
Stockholm has a few unusual hostels but our favourite has to be this former prison, out on the leafy island of Långholmen. Here you can spend the night in a cell (they're surprisingly comfy, if a little cramped) and then set out to explore the little island, which has nice sandy beaches and some great opportunities for walking and kayaking.
Read our full review of Långholmen Hostel and Hotel
Jumbo Stay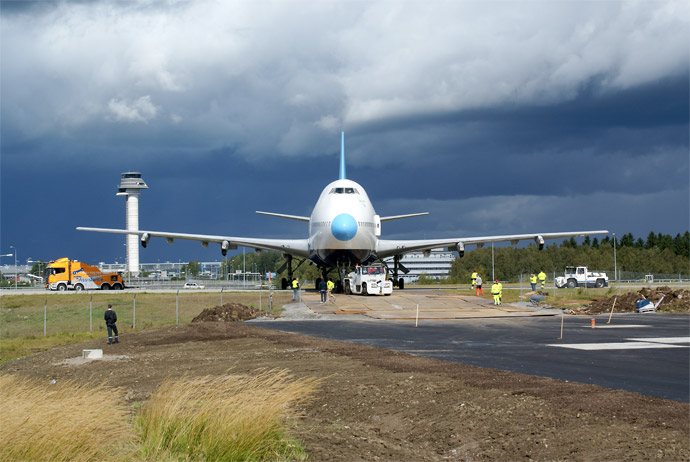 Another quirky Stockholm hostel, Jumbo Stay is – as the name suggests – a whopping great jumbo jet. The 747 is parked up at Arlanda airport and has been carefully turned into a hostel with 29 different rooms, some with private bathrooms. The best room of the lot is right up at the pointy end, where the pilots once sat. This compact 'cockpit suite' still has the original flight controls in place, and offers views across the tarmac. If only actual airlines would make their planes this comfy.
Hostel Dalagatan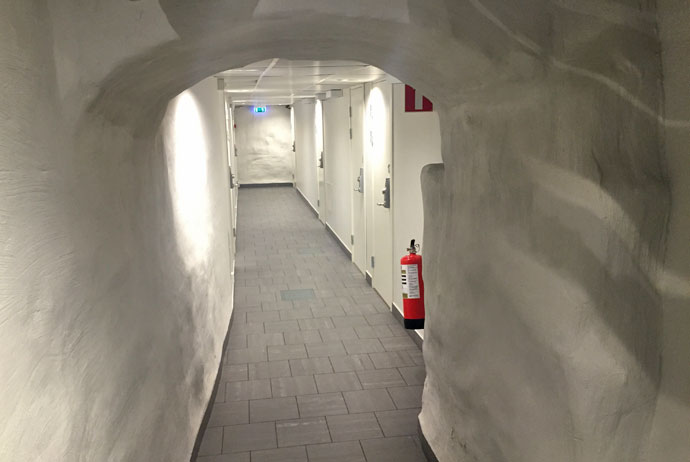 Dormitories aren't for everyone. But just because you want your own space, that doesn't mean you should miss out on the other things that make hostels great (hello, low prices!). Hostel Dalagatan is a 15-minute walk north of the main train station and has 10 super-cheap private rooms, set along a series of tunnel-like corridors. They're basic, but most of them have sparkly-clean en-suite bathrooms – and there's also free wifi everywhere. Other things that make this a solid pick in Stockholm: there's a big open-plan kitchen-diner for guests, and you can start your day with free cups of tea and coffee from a fancy machine near the reception desk.
Don't miss out! Download our Stockholm guide to your phone and get more money-saving tips.
Like what you've been reading? Get our best tips by email!