We tend to associate the Swedes with sports such as tennis, football, ice hockey and athletics, so you may be surprised to learn that the country's third most popular sport is golf.
And, with more than 650 courses and almost 450 golf clubs spread across the country, there's no shortage of places to play.
Many of the best golf courses are around Stockholm, in the milder climes of southern Sweden and along the west coast around Gothenburg.
Though in the north east, you'll even find a golf course that straddles two countries, allowing you to play back and forth between Sweden and Finland.
Is golf popular in Sweden?
Golf is definitely taking off in Sweden, with 2020 seeing a 45% increase in golf club membership, according to the Swedish Golf Federation.
The sport is certainly popular, with almost 5% of the Swedish population now holding golf club membership.
Is golf expensive in Sweden?
Pay-and-play is expanding as a concept in Sweden, giving people the chance to try the game without committing to a pricey golf club membership – there's been a 20% increase this year in the numbers of people playing like this.
Some clubs offer this approach exclusively and others in addition to their usual membership fees.
Often, pay-and-play courses are nine holes long and less challenging than a full 18-hole course.
The cost of pay-and-play varies but is typically around 150–350 SEK per person per round.
Alternatives such as Happy Golfer can also keep the costs down, and are seeing a big rise in numbers.
It's effectively a golf club without the club and course; the annual membership fee (around 400 SEK) allows members to pay-and-play on courses around the country.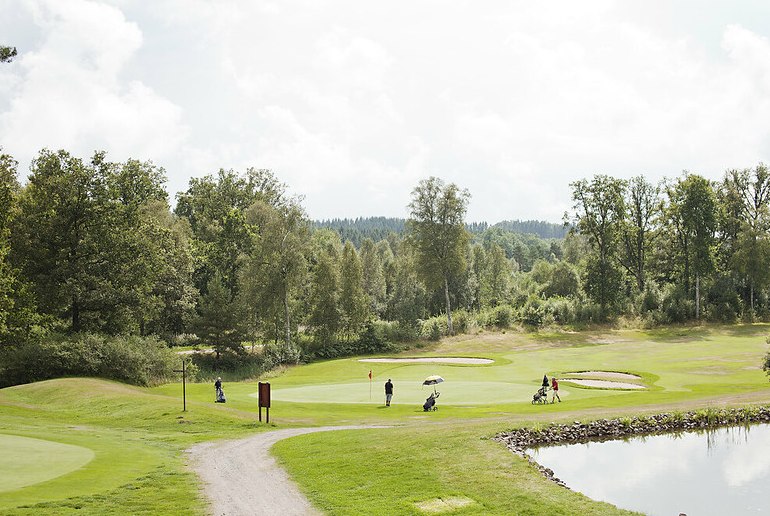 Alternatively, members of Golfhäftet (which costs around 570 SEK to join) receive a 50% discount on green fees at some 950 golf clubs in Sweden and the Nordic region, as well as in Spain, Portugal, Germany, Italy, Ireland and the UK.
Where can I play golf in Sweden?
There are plenty of golf courses in Sweden, some in dramatic coastal locations, other with pretty lakeside scenery.
All levels of golfers are catered for, from those who want a casual game to professional courses hosting the top tournaments.
We've picked some of favourites to suit all abilities and all budgets. The prices quoted below are green fees – ie: the cost per person, per round.
And you don't have to be a member of the club to play there, provided you are a member of another golf club or an organisation such as Happy Golfer or Golfhäftet.
Golfing around the capital
The jewel in Sweden's golfing crown is indisputably Bro Hof Slott golf club, which won the World Golf Awards for Sweden's best golf course in 2018 and 2019.
This course has regularly hosted the Scandinavian Masters competition of the PGA European Tour.
As you would expect from a club of this reputation, its green fees are high, at around 1000–2500 SEK.
Other top courses near the capital include the Royal Drottningholm Golf Club (green fees range around 1000–1500 SEK) and the lakeside Ullna Golf Club, which hosted many golfing legends as the home of the Scandinavian Enterprise Open in the mid-1980s (green fees around 1300 SEK).
Outside the capital, green fees drop, but the quality of the courses remains high.
Close to Västerås, you can play at Frösåker Golf Club (green fees of about 700–800 SEK) along the banks of Lake Mälaren, which makes for some tricky holes.
On the south side of the lake, Vidbynäs Golf (around 500–700 SEK) is a relative newcomer, opening in 2008.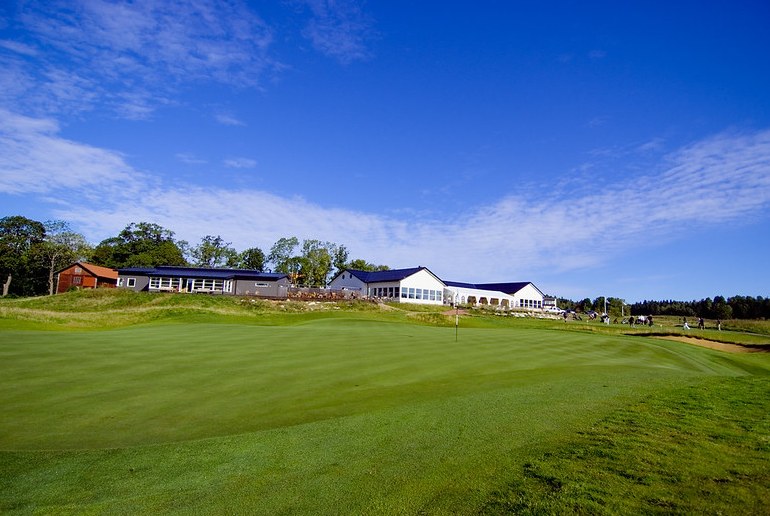 As its name suggests, Sand Golf Club (about 900–1200 SEK), a short drive from Jönköping, in Småland, is a links course modelled on classic courses in Scotland and Ireland.
The best of the west coast
Around Gothenburg, the rugged west coast has some top courses, including one of Sweden's oldest golf courses, the Halmstad Golf Club (green fees of 500–1400 SEK depending on the season).
Hills Golf & Sports Club (around 850–1300 SEK) and the heathland course at Vallda Golf & Country Club (about 750–950 SEK) are also among the best golf courses around Gothenburg.
Southern charm
Down south, Skåne has a milder climate than the north of the country and is home to a range of superb courses.
Some 10km from Malmö, the PGA Swedish National (about 1000–1200 SEK) has two 18-hole courses (lakes and links) designed with tournaments in mind, plus a nine-hole course open to all (100–200 SEK).
Nearby, Bokskogens Golfklubb (green fees are around 500–700 SEK) has two courses surrounded by woodland.
Like the PGA, Barsebäck Golf & Country Club (around 800–1000 SEK), 30km north of Malmö, is home to two 18-hole and one nine-hole course.
The holes are spread between forest, parkland and alongside the Öresund Sound, with views of Copenhagen across the water.
The Falsterbo peninsula is home to two links courses: the Falsterbo Golf Club (around 1300 SEK), and one of Sweden's oldest clubs, the Ljunghusen Golf Club (about 400–900 SEK).
Golf courses in the north of Sweden
Although the north of the country has fewer golf courses, it does provide an incredible opportunity to play all night long, thanks to the midnight sun.
At Björkliden (green fees around 300–400 SEK), 250km north of the Arctic Circle, and Gällivare-Malmbergets Golfklubb (about 300 SEK) you can play throughout the night in the summer months.
At the top of the Gulf of Bothnia, the Tornio Haparanda Golf Course is unique in that it covers two countries – Sweden and Finland – and two time zones.
The 18-hole golf course has 11 holes in Sweden and 7 in Finland – it may be the only time you ever get to hit a golf ball across into a different time zone!
See also:
How to do Sweden on a budget
Stockholm Archipelago: six of the best islands to visit
The best Swedish islands: our top 12