Sweden is one of the few countries in Europe that's still home to large, unspoilt wilderness areas. Right across the country, but particularly in the central and northern parts, large populations of wild birds and mammals still roam free.
This means there are great opportunities for wildlife spotting in Sweden, even if you're just visiting for a few days. Get far enough off the beaten track and you'll be able to encounter wolves, elk (moose), reindeer and bears, to name just a few of the forest's biggest stars, along with birds, beavers and wolverines.
Not that you should go looking for any of these alone. It can be tricky to spot wild animals without expert knowledge, and the areas where wildlife is still abundant are among some of the most extreme in Sweden – even in good weather, venturing out into a forest or national park without proper preparation is never a good idea.
Fortunately there are some incredible guided wildlife tours available in Sweden. These are usually run in small groups, and can run from short, half-day excursions to multi-day adventures with overnight stays in tents.
We've included some of our favourite tours here. These are run by knowledgable local guides who can not only take you to the places where animal populations are healthiest, but also provide you with information on each animal's crucial role in Sweden's varied ecosystems.
Hear wolves howling
Central Sweden
One-day tour
Wolves are some of the most fascinating (and misunderstood) of Sweden's predators. These beautiful creatures were almost hunted to extinction in the mid 1900s and only made a comeback when a small population of wild animals was discovered in the 1980s. Even today, the total wolf population in Sweden is estimated to be around 340.
This one-day tour (that's around 23 hours) has a real local focus, and aims to provide sustainable income to local people while educating visitors about the important role that wolves play – both in the natural world and in the psyche of us humans. The tours are run in cooperation with the Scandinavian Wolf Project, which helps to monitor wolf populations in Sweden.
While you might not see wolves on this tour (they're surprisingly timid creatures), guides estimate that you have a 70–80% chance of hearing them howl as you spend a night under canvas in the forest. It doesn't get more magical than that.
Go on a moose safari
Central Sweden
Five-hour tour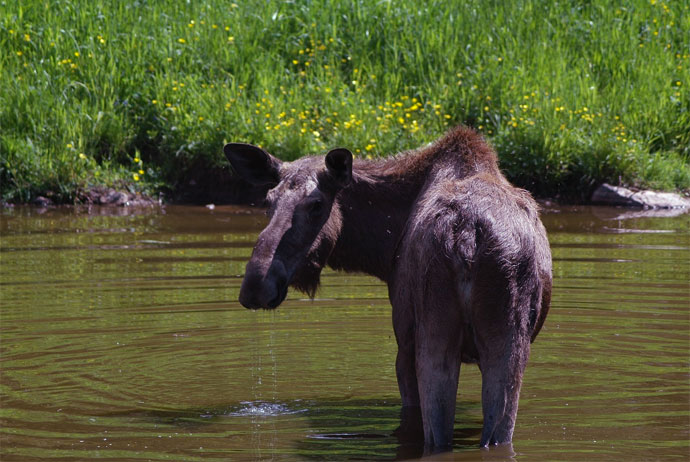 Moose – also known as elk or simply 'the king of the forest' – are more dangerous than most Swedish animals. Not because they bite, but because the often stray onto the roads. When a small car hits a moose, the animal's long, skinny legs usually give way , sending a few hundred kilos of well-fed mammal straight through the windscreen – sometimes with fatal consequences for both moose and driver.
A much safer place to spot moose is in the forest, where they roam through the trees in search of tasty shoots and plants. There's a good chance of seeing them between April and September, and this five-hour tour is designed to give you the best possible chance of a decent sighting. The area where the tour takes place is also home to healthy populations of roedeer, wild boar, hares, foxes, badgers, wolves and even lynx.
This being a wildlife tour in Sweden, you'll also get a chance to eat tasty food around the campfire, all washed down with a nice bottle of local craft beer. What could be better?
See the northern lights (and some beautiful wildlife)
Swedish Lapland
Five-day tour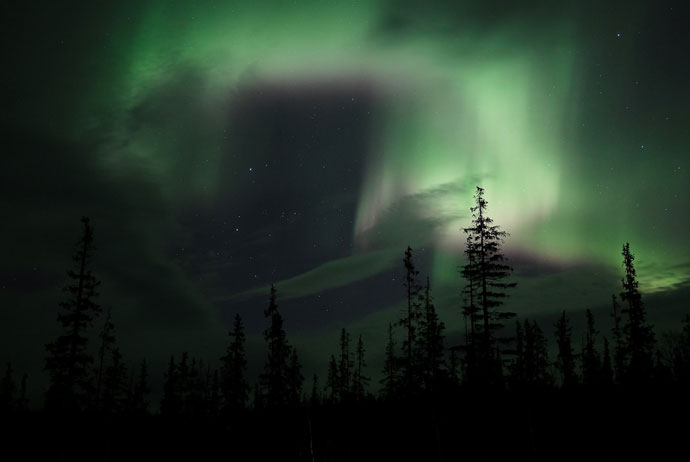 So you wanna see the northern lights? Well if you're already heading to Sweden's far north, we'd recommend making time to meet some of the locals. Wild reindeer abound in this part of the country, and this amazing five-day tour gives you the chance to see and photograph plenty of them, along with lots of moose (it's not unusual to see more than a dozen moose in a single day).
The tour starts in Luleå and gives you the chance to try some quintessentially 'Lapland' activities, including dog-sledding and learning about the indigenous Sami culture. The tour also gives you one night under canvas in prime aurora-spotting country, greatly increasing your chances of seeing the northern lights.
Other highlights include getting to grips with cross-country skiing and checking out Gammelstads Kyrkstad, a Unesco World Heritage 'church town' near Luleå. There are only a limited number of departures per year, so it pays to book ahead.
Go looking for Swedish beavers
Central Sweden
Five-hour tour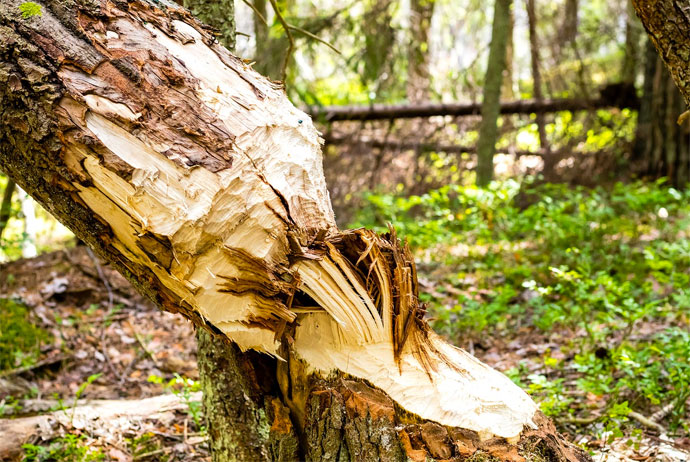 Beavers are annoying little blighters that chop down trees and block rivers, right? Well, it's not quite that simple. On this five hour tour a couple of hours' drive west of Stockholm, you'll get the chance to learn more about these cute little creatures and their passion for engineering.
The tour takes place on electric-powered boats, which are quiet enough to let you get close enough to the beavers without disturbing them. The chances of seeing beavers on this trip are extremely high – guides on the tour say they've caught sight of the animals on every single trip they've run for the past 10 years.
As part of the tour you and your guide will sit down to enjoy a tasty meal cooked over an open fire. There's plenty of time to ask questions and learn what makes beavers such an important part of the boreal forest ecosystem.
Take a husky tour to see the northern lights
Swedish Lapland
Three-hour tour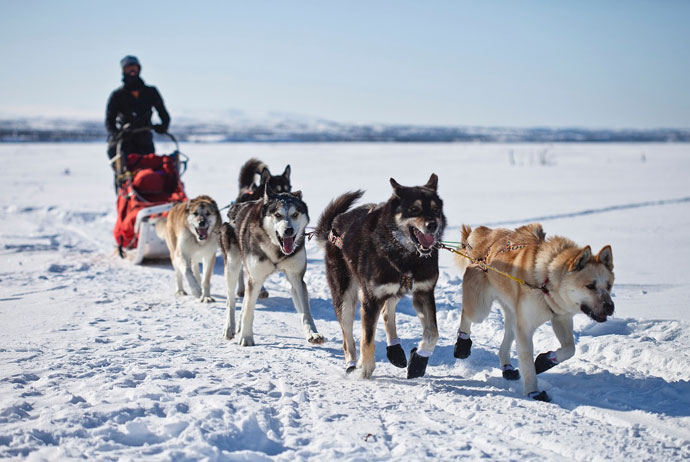 Okay, okay. Huskies aren't strictly 'wildlife'. But taking a dog-sledding tour to see the northern lights is a greener and more environmentally friendly option than going by snowmobile.
There are lots of different tours available in the Abisko/Kiruna area, and the sky is really the limit when it comes to prices. Generally speaking, the longer the tour, the more expensive it is. This one, which lets you explore the area between Kiruna and the Icehotel, is long enough to get a good feel for the art of dog sledding and also – hopefully – catch a glimpse of the magical northern lights.
If you feel like you want to learn more before taking the plunge, our guide to dog sledding in Sweden has lots of tips.