This fresh, sophisticated hostel has super-clean rooms, each sleeping between two and six people. Quality-wise, we think this is definitely one of the best budget options in the entire city.
Unfortunately dorm beds aren't available individually – if you want to stay here you'll need to book an entire room. The result is that the hostel seems to attract a lot of families, couples and small groups of friends.
Each of the spacious rooms has its own spotless en-suite bathroom with brightly tiled walls and a decent shower. The metal bunks are good too, with reading lights just above the pillows.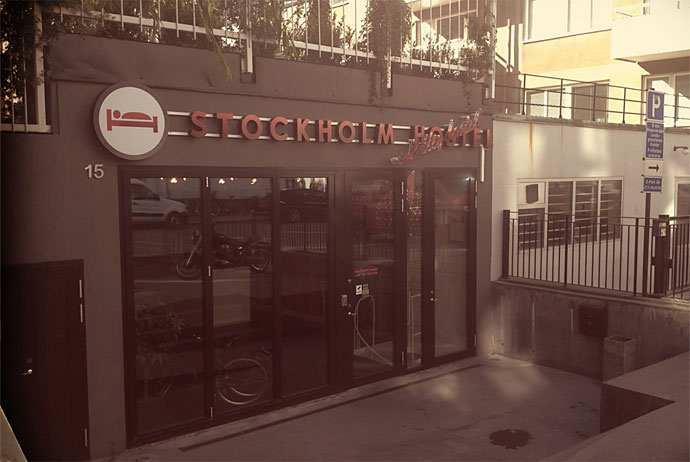 Sparkly clean work surfaces and modern facilities make the open-plan kitchen and TV area a nice place to cook meals and hang out with other guests. For supplies there's a convenience store just across the road (alternatively, the hostel has a vending machine that's stacked with chocolate).
Bikes are available to rent from reception for 150 SEK per day – handy if you'd rather not rely on public transport to get around. Nearby, signs written by hostel staff give pointers on some of the organised city tours you can join in Stockholm.
Unusually – and this seems to fit well with the hostel's clean and tidy vibe – alcohol is banned.
---
Make a booking now
Get the best rate on Booking.com
---
Stockholm Hostel Kungsholmen
Alströmergatan 15
Kungsholmen
Stockholm
+46 701 565 525
stockholmhostel.se
Last updated: September 2014