Luleå's city centre is seriously short on good budget accommodation.
One of the only places offering cheap-ish rooms is Citysleep, a hostel that sits in a great location between Norra Hamn (the harbour) and Storgatan, the city's main shopping street.
Unfortunately the rates at Citysleep still aren't that low, and the accommodation is basic for the money.
The entire hostel is a few steps down from street level, so natural light is in short supply. The box-like private rooms are clean and tidy, however, with modern bunk beds (you get a double bed with a single bed above) and shared bathrooms outside along the corridor. There's a tiny kitchen in the middle, and a big dining area where people gather to eat and chatter.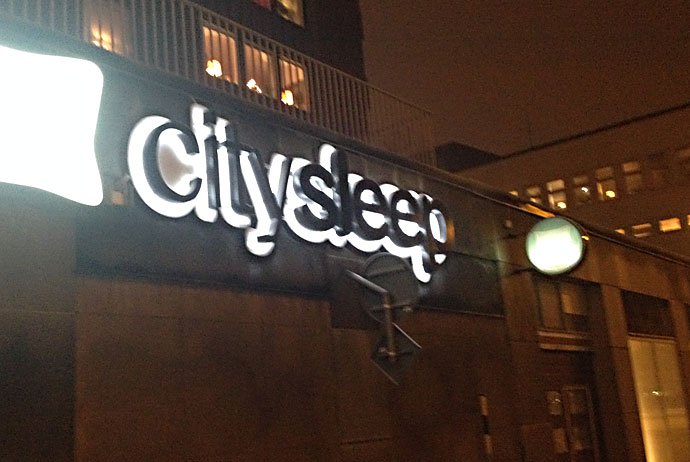 This is a pretty serious design flaw, as noise from the guests and their breakfast bowls spills straight into the rooms, some of which are just a few steps away. Needless to say, you should probably bring earplugs if you're planning on having a lie-in.
The hostel is unmanned most of the time so you'll be sent a code that you can use to get through the front door and into your room. There are vending machines in the hostel selling drinks and snacks, and there are lots of restaurants and bars within walking distance (you'll also find a supermarket a 5–10-minute walk away on Stationsgatan).
To sum up, Citysleep isn't great, but it isn't awful either. If you need somewhere cheap and central to stay, it'll do the job, but we wouldn't recommend it for longer stays.
Citysleep Luleå
Skeppsbrogatan 18
Luleå
+46 920 420 002
citysleep.se
Last updated: January 2015