Close to the train and bus stations and within easy walking distance of the town centre, Stay In Gällivare is a warm but old-fashioned hostel.
The rack rates here are very low by Lapland's usual standards, but you shouldn't expect much in terms of luxury. The small double and single rooms here are really quite basic, with simple showers and toilets out along the corridor.
Unusually for a Swedish hostel, the rates at Stay In include fresh bed linen and towels, so there's no need to bring your own.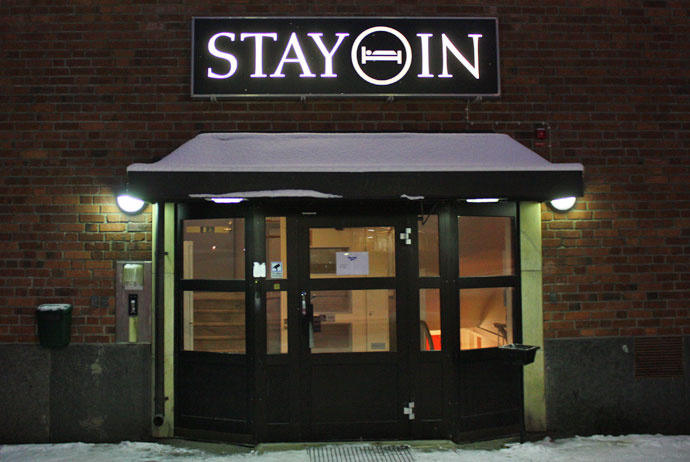 Vending machines dotted around the place sell cheap drinks and hot coffee, which can be handy as it's a bit of a walk to the nearest supermarket. If you stay here you'll get to make use of the small gym down in the basement (it's mostly just weights but hey, it's free). There's also a free-to-use sauna just across the corridor.
The whole place is fairly clean but it does feel a bit tired in the common areas, which include a shared kitchen and a yellowing TV room that has sofas to crash out on.
With a little bit of TLC we think this could be a really good hostel. For now, it's okay for a night or two, but you probably won't want to hang around much longer. Reserve in advance.
Stay In Gällivare
Lasarettsgatan 3
Gällivare
+46 703 555 430
eltek1@hotmail.com