Hidden away on the hillside above the Stena Line dock, Masthuggets Vandrarhem is, from the outside at least, a bit of an ugly duckling. Behind that big corrugated metal façade, however, there are some excellent, functional hostel rooms – some with half-decent views across towards the harbour.
Few foreign tourists know about this place (it seems geared primarily towards Swedes), but it's actually quite close to the city centre.
This is a quiet and mostly residential area, so if you stay here you'll get the chance to see a little bit of everyday life going on in the surrounding streets, yet still be close to the action.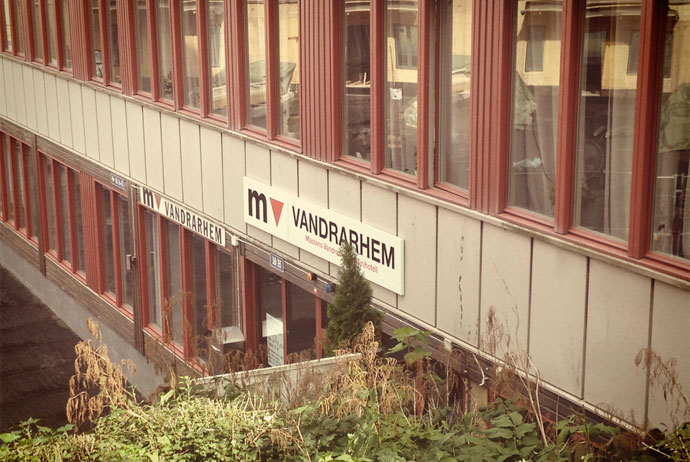 The hostel itself is clean and well taken care of, if a touch institutional. Whichever one of the bright, container-shaped rooms you're given, you'll be able to make use of the hostel's kitchens, which are equipped with everything you need to rustle up a simple meal.
Staff lay out a buffet breakfast every morning – it costs extra, though, so you might prefer to wander downhill to one of the cafés on Andra Långgatan.
The cheapest way to stay here is in one of the dorms (there are separate ones for men and women, as well as a mixed dorm). Small groups might prefer to hire one of the three- to eight-bed rooms outright to avoid sharing with others. Private rooms sleeping two are also available.
---
Make a booking now
Get the best rate on Booking.com
---
Masthuggets Vandrarhem
Masthuggsterassen 10H
Gothenburg
+46 314 248 20
mastenvandrarhem.se
Updated: September 2014