Some people try to see Copenhagen in a day, squeezing in as many canals, cafés and Carlsbergs as possible. But to really get to know the Danish capital you're going to need somewhere to sleep. Trouble is, accommodation is expensive – especially if you're staying in a hotel or renting a place through Airbnb.
Luckily, Copenhagen has one of northern Europe's coolest, quirkiest and most sophisticated hostelling scenes, with slick modern digs offering comfy doubles and dorms for a fraction of the cost of regular hotel rooms.
There are around a dozen cheap hostels to choose from in the city centre alone, ranging from simple pads with self-catering kitchens to sophisticated, resort-style places with their own bars and saunas. You don't have to be a backpacker to enjoy cheap sleeps in Copenhagen.
Not all of the city's hostels are created equally, though. Use our guide to book the perfect hostel for your trip, whether you're up for peaceful sleeps or all-night parties. This handy map will help you find your way.
Urban House Copenhagen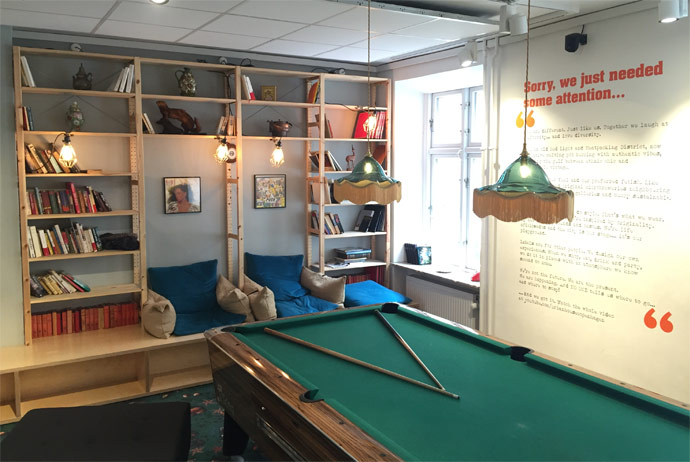 Late-night DJs, a pool table, a huge bar serving local craft beers, plus a cinema room and gamezone – what more do you need to have fun with your new-found travel buddies in Copenhagen?
This vast, well-run place is more like a giant hotel than a hostel, pulling in party-hungry tourists from all around the world. It's in Vesterbro, the city's increasingly gentrified red light district, and is just a block away from Copenhagen's main train station – ideal if you're arriving by rail.
Rooms come in lots of shapes and sizes, from compact singles, twins and doubles, right up to cramped but sociable 12-bed dorms. All of them have free wifi and en-suite bathrooms. Dorms have lockers for stashing your valuables in, but you'll need to bring your own padlock or buy one at reception.
Other good reasons for staying at Urban House: bike rental is available, there's a self-catering kitchen and there are reasonably priced long-term storage lockers for those awkward days when you've got to check out of your room and don't want to be carting your stuff around town all day. They also do a fine plastic-free breakfast buffet (no plastic pots or cutlery), to get your day off to a good start.
And we can't write about this place without mentioning the 'hangover room'. It's a chill-out space chock-full of squidgy cushions and makes a good place to recover after long nights in the bar. Or at least that's what we've heard.
Colbjørnsensgade 5-11

Generator Hostel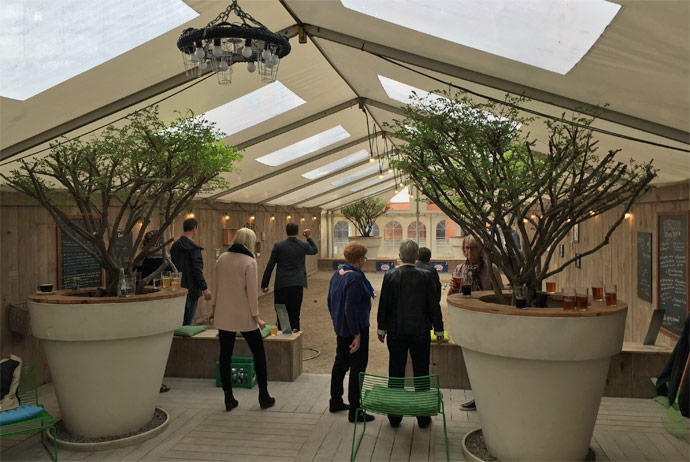 Another of Copenhagen's mega hostels, Generator is easily one of the city's best budget places to stay. Modern, colourful and as fresh as a daisy, it's got a great bar area complete with a couple of lazy hammocks, a terrace, a large shuffleboard centre and a proper full-size pétanque court.
These public spaces are all gloriously well designed, with the kind of cool Danish furnishings that'll trick you into thinking you've stumbled into a much more expensive hotel.
It's even got its own on-site ice bar (though this is temporarily closed: check here for further details on its re-opening date).
The mixed-sex and female-only rooms are best for those travelling on a tight budget, with lockers, metal bunks and big, wall-spanning mirrors, as well as en-suite bathrooms.
For a more peaceful stay, go for one of the private twins or doubles – the most expensive ones come with desks, which might be handy if you're here on business. Family rooms are also available; just bear in mind that there are nightly events in the bar, from pool tournaments to live bands.
Adelgade 5–7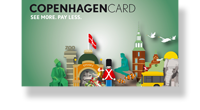 Is the Copenhagen Card worth buying?
Read this guide to see how much you could save during your trip!
Copenhagen Downtown
The calendar at Copenhagen Downtown is jam-packed with free things to do, making this one of the most lively and sociable hostels in town. It attracts the youngest crowd of any hostel we visited in the city, with plenty of guests on gap years. Location-wise, it's hard to beat: Copenhagen's main shopping street, Strøget, is a three-minute walk away.
There are themed parties on Saturdays, from Thai full-moon parties to popcorn parties, plus regular DJ nights. You can also join in games nights, beer pong evenings, walking tours and barbecue nights. Bikes are available for rent, and iPads are loaned out for free. Most people hang out in the ground-floor bar or on the terrace out front, which overlooks a little square.
Rooms range from two-bed affairs with their own bathrooms to mixed-sex 10-bed dorms with shared facilities. There's a kitchen here as well, but it's a bit on the small side. You probably won't need it in the mornings, anyway; the all-you-can-eat breakfast is a steal at 75 DKK.
Vandkunsten 5
Bedwood Hostel
This quirky, half-timbered hostel has a cracking location. It's set in a quiet courtyard just steps from Nyhavn's waterfront restaurants, making it a great choice for foodies who want to get a decent night's sleep and still have plenty of pennies left over for tasty eats and drinks.
The hostel occupies a lovely mustard-coloured warehouse from the 18th century and has a cosy downstairs bar, along with a little courtyard terrace for when the weather gets warm. It's not nearly as party-focused as some of the other hostels we've listed here, and the communal areas close at midnight. Happy hour at the bar is from 6–8pm and the breakfast buffet is a bargain 65 DKK.
Dorms are as characterful as the building itself, so your comfort level will depend a bit on where in the warren of rooms and corridors you end up – some of the open-plan dorms have big wooden beams running right through them.
A nice touch is that all the bunk beds at Bedwood Hostel have curtains for added privacy, and their own reading lights and power points. If you want to avoid sharing with strangers completely, you can check into one of the hostel's two double rooms.
Nyhavn 63

Sleep in Heaven
If you're looking to stay in a quiet part of town without too many tourists but still like the idea of being within pedalling distance of the main sights, Sleep in Heaven is worth checking out. Surrounded by redbrick buildings in Nørrebro, it's close to a couple of parks, and there are a few cheap restaurants on the surrounding streets.
Inside the hostel you'll find a big, airy lobby lounge with a bar and a pool table. You can grab a super-cheap breakfast here (50 DKK) and although there isn't a kitchen, you're free to bring in takeaway food from outside. When summer arrives you can cool down in the hostel's outdoor courtyard.
Dorms at Sleep in Heaven are pretty basic, with free wifi and classic-style bunk beds. Female-only dorms are available, as are private rooms sleeping up to three people at a time. Note that Sleep in Heaven is a youth hostel and only those aged the dorms 16–35 can stay in the dorms, though there's no age limit for the private rooms.
Struenseegade 7
Copenhagen Backpackers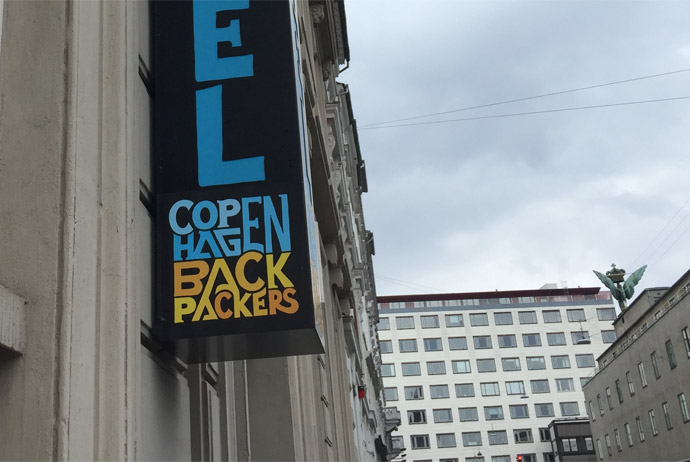 For travellers on a skinnier-than-usual budget, Copenhagen Backpackers is a good central option with some of the cheapest room rates in town.
There's no kitchen and the dorms here are about as basic as you'll find in Copenhagen, but there is a nice, sociable lobby area with wooden bench seats. The whole place is also clean and colourful, and it has friendly, helpful staff.
Perhaps the best thing about this hostel is the location; it's about as near as you can get to the station without trespassing on the tracks. If you rent a bike you can keep it safely stashed away in the hostel's courtyard, too. There are a few double/twin rooms, but none with any private bathrooms.
Reventlowsgade 10a
Urban Camper Hostel
In Copenhagen's trendy Nørrebro district, the Urban Camper is a hostel with a difference – most of the beds are in indoor tents. You can choose a bunk bed in a dorm tent sleeping four, or a private twin or double tent, all with comfortable mattresses and high-quality linen included in the rate.
There are no private bathrooms – all the tents share large, clean communal shower rooms – and there are also a couple of more conventional private rooms if you don't fancy camping.
The large communal area combines bar, café and lounge and is a great place to hang out for a game of shuffleboard, carpetball, table football or snooker – or just chill with a coffee, cocktail or draught beer. The hostel rents out bikes and there's a simple continental breakfast included in the price.
2C Lygten
Steel House Hostel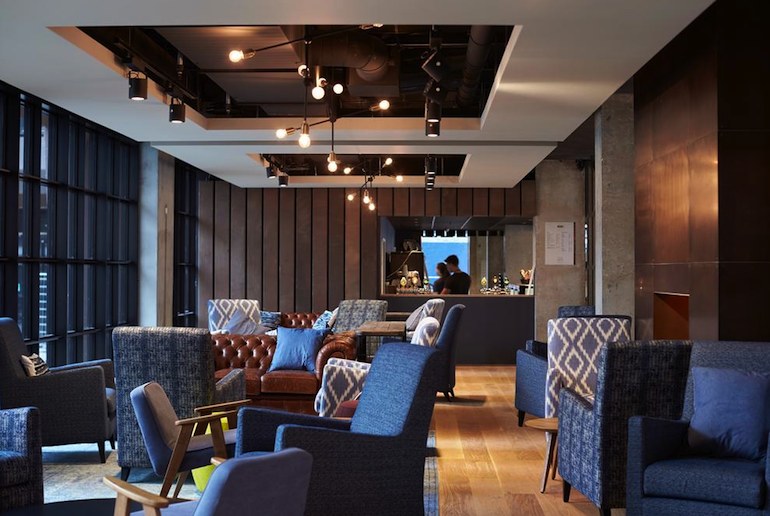 This trendy hostel is in a vast modern block in the centre of the city – and has an on-site pool, gym and cinema room. Just five-minutes walk from the Tivoli Gardens and the central station, it's in a great location. There are a range of rooms from six-bed dorms with built-in bunk beds and a private bathroom, to double rooms that come with a private balcony overlooking the city.
The stylish communal areas have an industrial-chic vibe with a bar, comfy sofas to sink into, tablets that are free to use and a games area with pool and shuffleboard.
Guests can use the communal kitchen – a 20 DKK one-off fee gives use of it for the whole of your stay – or you can get snacks and small meals from the café/bar. Alternatively, just head out of the door and there are plenty of places to eat and drink nearby.
Herholdtsgade 6
Danhostel Copenhagen City
Set in a big grey tower block, this YHA-run place isn't as lively or as stylish as some of the other hostels in Copenhagen, but it still has reasonable rooms and dorms.
It's a decent choice if the other places listed here are fully booked. There's a modern bar on the ground floor, and some of the rooms on higher floors have good views over the city.
All of the dorms and rooms at Danhostel have en-suite bathrooms, and you'll be given linen and  towels when you check in, which are included in the rate. Other amenities include a restaurant and a bar which hosts jazz concerts at the weekends, plus DJ and bingo evenings.
There's easy parking for bikes (there are spaces right outside the door), and the child-friendly café has a play corner with toys.
H.C. Andersens Boulevard 50
Map of the best hostels in Copenhagen
See also:
Camping in Denmark: all you need to know
Free museums in Copenhagen
Day trips from Copenhagen by bike