Losing sleep over the cost of hotels and hostels in Stockholm? Don't worry! Even though the Swedish capital is pricey, it's still possible to find plenty of cheap and comfortable accommodation. Whether you're backpacking, travelling with the kids, or looking for a romantic weekend away with the one you love, this guide will help you track down the best deals around.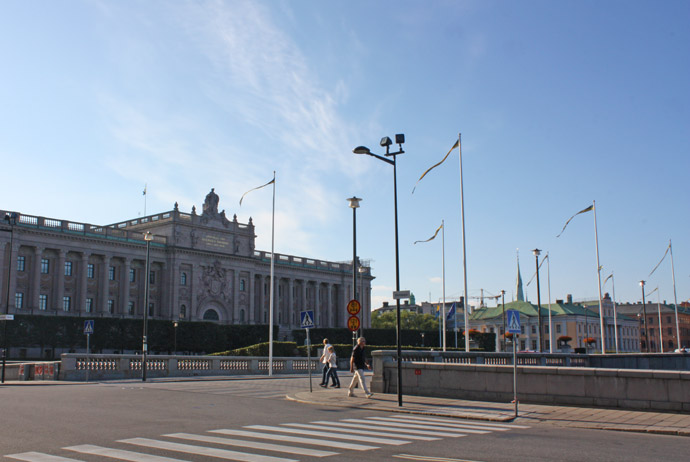 Cheap hotels
Nearly every budget hotel in Stockholm is clean and comfortable enough for a night or two, and if you're happy to go without flashy extras like coffee machines and widescreen TVs, you'll find some pretty good deals. You can save even more cash if you're prepared to share a bathroom with other guests – these tend to be located along the corridors, and are almost always kept nice and fresh.
Gamla Stan, the main tourist area, is usually more expensive than other parts of Stockholm. You'll find better deals elsewhere in the city centre – try Södermalm, Kungsholmen or Norrmalm, which are all nice and central, and have plenty of things to see and do. Need ideas? Here are some of our favourite cheap hotels in Stockholm.
Old Town Lodge
From around $70
Tucked away in the middle of Gamla Stan, this welcoming budget hotel/hostel has bags of character. The building dates from the 1600s but the rooms are nice and modern – you can save cash by going for one of the windowless options with a shared bathroom, or for a bed in the vaulted basement dorm. Location-wise, this place is hard to beat; lots of the city's best attractions are within easy reach.
Tre Små Rum
From around $80
If you want to wake up near Södermalm's trendy shops and restaurants, Tre Små Rum is a good choice. It's a couple of blocks from Mariatorget, where you'll find a handy subway station, and it offers clean, tidy rooms below street level. You can rent bikes by the day, and there's a good-value organic breakfast buffet.
Långholmen Hotell
From around $90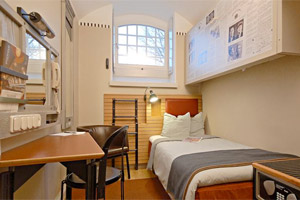 The sleepy island of Långholmen was once home to a big ol' prison, but the original nineteenth- century building has now been turned into a hotel with compact 'cells' and shared dorms. Lots of the prison's original features are still in place, but thankfully there are also plenty of modern luxuries, including flat-screen TVs and free wifi. There's a café onsite, and nearby Hornstull has some lively waterside bars.
Hotel Micro
From around $84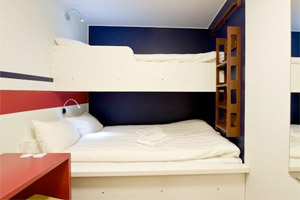 Looking for a cheap hotel within walking distance of Stockholm's main train station? Hotel Micro, which sits on a quiet square that's close to lots of Norrmalm's best shops and restaurants, is a decent option. As the name suggests, rooms here are a little on the small side, but the shared bathrooms are kept sparkly-clean (there are separate areas for men and women).
Connect Hotel City
From around $75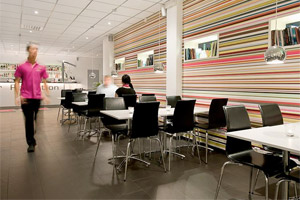 Fresh, modern and cheap as chips, this budget hotel is a quick stroll from Fridhemsplan T-bana (subway), making it a good base for exploring the rest of the city. The sauna is free for guests and there's a bright bar area and restaurant on the ground floor. Rooms come with wood floors and free wifi, and breakfast in included in the price.
First Hotel Kungsbron
From around $70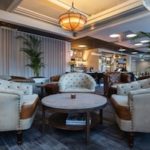 In a convenient location right by Stockholm Central Station, this modern hotel has a stylish light, bright lobby, helpful staff and a range of rooms to suit all budgets. All the rooms come with comfortable beds, free wifi, private bathrooms and breakfast included in the price. The pricier suites have large windows and their own sauna, but if you're not planning on spending much time in your room, the small budget doubles without windows are good value.
Hostels
Forget grotty bunk beds and smelly shower rooms: Stockholm has some amazing hostels, and many offer private rooms in addition to the usual dorms, as well as extras like saunas and chill-out lounges. There are also a disproportionate number of unusual hostels, including one in an old jumbo jet.
The places we've listed below are all worth a look – the prices we've given are for a single bed/bunk in a dormitory. Remember that not all hostels in Stockholm provide bed linen – so either pack a set in your luggage, or be prepared to pay to borrow a set when you arrive.
City Backpackers
From around $23
This bright, funky hostel gets a big thumbs up from us, thanks to the clean, modern dorms and the laid-back lounge areas, which have free wifi and loads of plug sockets for charging phones and laptops. Extras include a bar, a kitchen and a courtyard, as well as a sauna (there are free sessions every evening). You can even borrow ice skates in winter for free.
Stockholm Hostel
From around $60 for a twin bunk-bed
Booze is banned at this modern hostel in Kungsholmen, so it tends to be more popular with families than beered-up backpackers. The dorms and private rooms are among the brightest and cleanest in the city, and there's a big communal kitchen. As the dorms have to be rented out in their entirety (you can't book just one bed), this place is best for groups travelling together.
Skanstulls Hostel
From around $33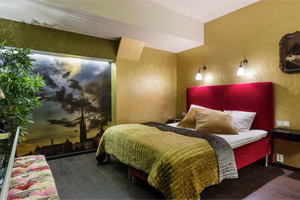 The best hostel in Södermalm has some surprisingly plush rooms (though many of them don't have windows), as well as cosy dorms with squeak-free wooden bunks. The combined kitchen-diner is a nice place to hang out. You can borrow books from the library, or head out to enjoy the bars and restaurants of SoFo; they're a 10-minute walk from the hostel's front door.
Airbnb
You might find that it's cheaper to rent your accommodation in Stockholm through Airbnb. This is a nice alternative to staying in a hotel as you'll usually get to meet the owner and can hit them up for local tips. These days Airbnb lists places of all shapes and sizes, and often they're located right in the middle of the action.
If you'd rather not stay in the same house as the owner Airbnb also has loads of self-contained properties, where you get the entire flat or house to yourself. They also have the advantage that they usually come with self-catering facilities, so you can save money by cooking at home.
This clean and cosy studio, for example, is on the central island of Kungsholmen, with good views of the city: prices start at around $50 a night for two people for the whole studio.
New to Airbnb? You can get 290 SEK off your first trip by signing up here.
Check into a cottage
If you're heading out into the archipelago or want to get a feel for life outside central Stockholm, why not rent a cottage? You can find good deals on cottages and villas through sites like Airbnb and HomeAway – just be aware that some owners impose minimum stays of a week or more.
Long-term accommodation
There's a serious shortage of long-term accommodation in Stockholm, and it isn't only visitors who are affected – many Stockholmers now have to wait 10–20 years to get their hands on a rental property in the city centre. You could try to convince someone on Airbnb to let you stay in their place long-term, but this isn't going to be particularly cheap. Other alternatives include befriending locals, who may be able to help you with your search (or even provide you with somewhere to stay) and checking the links in our guide to long-term rentals in Sweden.
Even cheaper (or free) accommodation
For real budget sleeps in Stockholm, there are a couple of additional options. Try Couchsurfing (which is completely free) or even housesitting – though opportunities for the latter are pretty rare in central Stockholm.
Want more tips? Download our Stockholm guide for your phone!
See also:
How to do Sweden on a budget
110 free and cheap things to do in Stockholm
Cheap eats in Stockholm