Wifi may be plentiful in Norway's big cities, but if you want to stay connected while exploring the countryside, hiking the mountains, or sailing on a ship through the fjords, then you might want to consider purchasing a Norwegian sim card.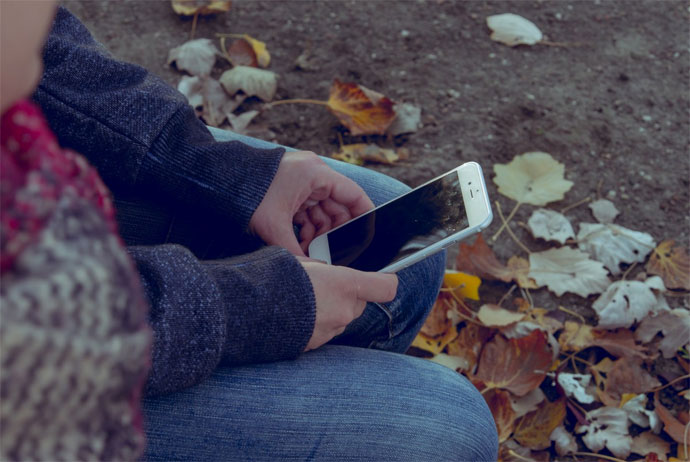 Visitors from EU countries no longer need to worry about this and can use their phones exactly as they would back home. Since June 2017, there are no additional roaming changes for EU travellers (this surprises some visitors, as Norway is still officially outside the EU).
If you're visiting from the USA, Australia, or any other country outside the EU, roaming charges are still very real – and painfully high. If you plan to share photos on social media or rely on Google Maps to get around, then you'll probably want to purchase a Norwegian sim as soon as you arrive (a much, much easier option is to get one delivered to your home address before you leave; more on that here).
Since most subscription plans are for three months or more, you'll probably want to get a pay-as-you-go plan, called a kontantkort in Norwegian. This guide will help you pick the right carrier and pick-up point for your new Norwegian sim card.
Activation: the headache of Norwegian sim cards
Normally, sim cards don't work right away when you buy them in Norway. After you've purchased and installed the sim, the thing still needs to be activated for it to start working properly. Without activation, none of the mobile services will work and you'll have spent money on something you can't use.
While many services will advertise that you can activate a new sim online or over the phone, this only works if you have a Norwegian national ID number – known as a fødselsnummer (for Norwegian citizens and residents) – or a D-number (for foreigners living outside of Norway).
If you don't have one of these numbers, and you don't have someone who is willing to activate your new card using their details, then you cannot activate a new sim online or over the phone.
Instead, travelers with no Norwegian ID number need to activate the sim in person at an authorized retailer for whatever company you're buying the sim from.
Bring your passport with you, and the sales staff at the store will help you fill out a form where all your information is noted down and registered. Once you're in their system, they can activate your new sim. Because of the hassle of activation, the best place for a foreign visitor to pick up a Norwegian sim is at an authorized retailer.
Sim cards are sold at other locations, such as convenience stores like Narvesen or 7-Eleven, but these stores can't register you or active your sim. You'll still have to go to an authorised store anyway to get the sim working, so it's better to save time and head straight to one of these stores below as soon as you arrive.
Where to get a sim in Norway
Despite the numerous mobile companies advertising their plans, there are really only two networks in Norway, each run by one of the country's biggest mobile operators, Telenor and Telia. All other companies are just piggybacking off one of these networks, and both networks have excellent coverage throughout the country, so in terms of network quality and extent it doesn't really matter which company you choose.
Norway's largest provider is Telenor, but their pre-paid plans are not cheap. Telia is the second largest, and offers an attractive two-week plan which gives you 250mb data and unlimited calls and texts for around NOK 99.
Smaller operators include MyCall, TalkMore, OneCall, and Chess. They generally have cheaper rates than Telenor and offer discounts depending on how much money you put on the card at one time.
Some of the pay-as-you-go plans are party to the EU free roaming directive, called "Roam Like Home", which means you can use the sim you purchased in Norway while traveling in Sweden and Denmark without incurring any additional roaming costs. If that could be worthwhile to you, check to see if the plan you're interested in includes this option.
The headache-free option: get a sim before you go
If you can't be doing with the hassle of finding and activating a Norwegian sim when you arrive in the country, consider getting one organised before you leave home.
We use Mobal's New Europe Sim, which comes with 1GB of data and lets you receive unlimited calls and texts for free. You have a whole month to use up your data, and you can also top up with more data at a rate of $10 per gigabyte. There's no contract to worry about, and you can buy extra credit if you decide you want to text or call from Norway.
The Mobal sim fits in any device, including Android phones and the iPhone, and can be used in 100 different countries worldwide (so you can always use up any leftover data later). Delivery is free within the USA and you can have the sim delivered to other countries for around $10. Order online and have it delivered to your door! There's also a money-back guarantee.
Arriving in Oslo?
Oslo Gardemoen Airport used to have a mobile shop in the arrivals hall, but this has unfortunately shut down. The two convenience stores in the arrivals hall sell pre-paid sims but, like we said above, they can't actually active the sim for you.
That means your best bet is to hop on the Airport Express train, zip down to central Oslo, and pick up your new sim in town. The train has wi-fi, so you can stay connected on the journey.
There are several mobile stores in the area around Oslo Central Train Station (commonly called Oslo S). Telenor has two stores nearby. One is in the Byporten shopping center, which is connected to the train station, while the other is just across the street at the Oslo City shopping center.
Telia has a store in Oslo S itself with extended opening hours (until 21.00 on weekdays, 18.00 on Saturdays, and Sundays from 14.00 to 18.00), as well as stores in the nearby Byporten and Oslo City shopping centers.
At the time of writing, MyCall only had one shop in Oslo, at Brugata 1. It's a 10-minute walk from Oslo S and is only open Monday – Friday, 10- 18. The other providers mentioned above don't have their own brick-and-mortar stores, but you can sometimes buy and activate sims for these companies at Telenor or Telia stores.
Keep in mind these stores only operate during regular business hours and, except for the Telia outlet in Oslo S, are closed on Sundays. If you think you'll be needing a sim right away, try to plan your arrival so you can reach one of the stores when they're open.
Topping-up your Norwegian sim
Topping up your pay-as-you-go sim card can be tricky in Norway. Some companies only take online payment from Norwegian credit cards, so tourists may struggle to hand over their case (crazy, we know).
If that's you, your only option is to purchase top-up cards at mobile retailers or local convenience stores.
On that note: be sure to top up your phone before leaving the major cities, since it can sometimes be difficult to find top-up cards in smaller towns. The backroads of Norway are the last place you want your maps to stop loading, so estimate your usage and prepare accordingly before heading out!
Alternatives to getting a Norwegian sim
If you've downloaded offline maps of the areas you'll be visiting in Google Maps, you should still be able to see your current location without having an internet connection. You will always need an internet connection to get directions, though.
If you only plan to be in the major cities, then it shouldn't be too difficult to find public wifi when you need it. If you plan on doing a lot of backpacking and camping in the remote regions of the Norwegian mountains, then you'll be trekking through areas that likely lack service, so a cell phone won't be much use anyway.
Also, if you're traveling through multiple European countries, keep in mind that the free roaming works on most pre-paid plans as well, so you could keep using the same sim you picked up in Germany, Sweden or Denmark in Norway without an increase in costs.
Free roaming is still relatively new in the EU/EEA, though, so some variations in plans and coverage policies between different providers still exist. Be sure to double-check your roaming costs before you go country-hopping.
See also: