People are drawn to Norway for many reasons – the social welfare system, a strong economy, the focus on higher education, the low crime rate, the healthcare system and, of course, the stunning scenery.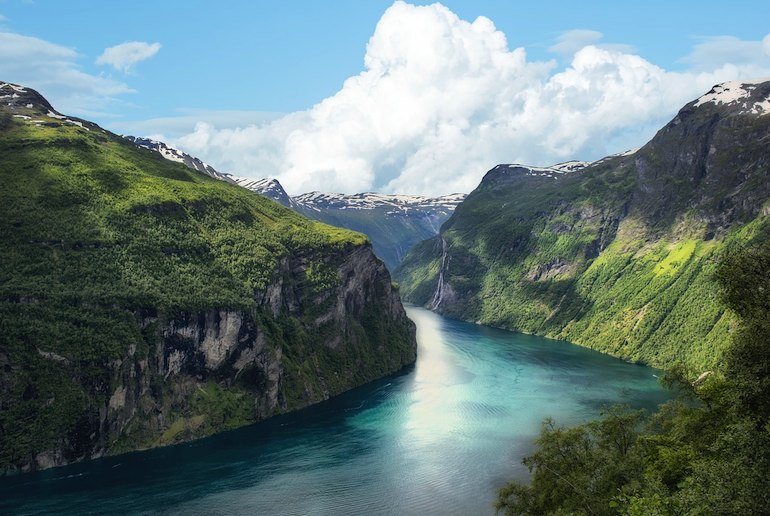 Whether you're looking to start a family, advance your education and career, or lead a more active lifestyle, Norway can be a great place to live. But how easy is it to move to Norway? And is it really as idyllic as it seems?
Here's all you need to know about moving to Norway.
Is it easy to move to Norway?
Moving to a new country is never easy, but there are certain factors that make moving to Norway easier for some than others. For instance, EU/EEA nationals can work or study in Norway without having to go through an extensive visa application process – they simply need to register their move if they plan to stay more than three months.
Moreover, EU/EEA nationals who have been in Norway for at least five years can apply for permanent right of residence, which entitles them to live in Norway indefinitely.
Citizens of countries outside the EU/EEA, however, must apply for the right to live in Norway, either through work immigration, a study permit, family immigration, an au pair permit, or some other reason. See the Norwegian government website for further information.
What should I know before moving to Norway?
There are many things to think about before moving to Norway, from finding a job and a place to live, to learning the language and opening a bank account.
Job vacancies are posted online and in newspapers, while trade unions and private recruitment agencies can help as well. Useful websites for job vacancies include the NAV job database Arbeidsplassen and the FINN website.
Signing up for a Norwegian language course is an important first step. Even though most Norwegians speak great English, getting a job without speaking the local language can be challenging. The Duolingo app is a great place to start (free and paid versions are available), but for a deeper dive you might want to try one-to-one tuition, either online or in person.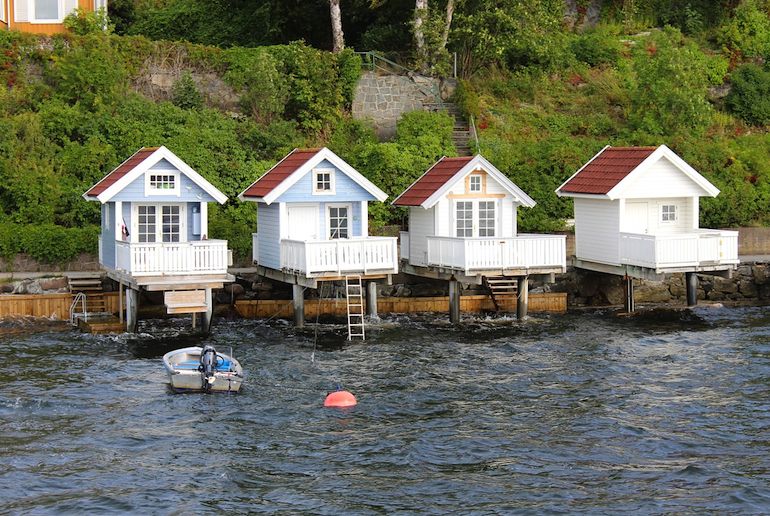 Finding somewhere to live in Norway
When searching for accommodation in Norway, most landlords require a deposit equivalent to three months rent, plus payment for the first month, so make sure you have enough savings.
Once you have an address in Norway, you can then apply for a permanent Norwegian ID number, which you need to open a bank account. Be prepared to use a foreign bank account to start, since these things can take time.
What can I expect from a job in Norway?
Things vary a lot from one industry to another, but as far as office culture goes, people generally work no more than 40 hours per week and full-time workers are entitled to a minimum of 25 vacation days a year.
Are Norwegians friendly?
We don't like stereotypes and find them kind of unhelpful (so take this with a big pinch of salt). But some visitors say Norwegians can come across as a little cold or disinterested when you first meet them, but that with time, lasting friendships can be made. Your own experience will probably depend a lot on where you move to – generally speaking, big cities are a lot more used to outsiders dropping in.
What are the pros and cons of moving to Norway?
As with any move to a new country, there are advantages and disadvantages when it comes to moving to Norway.
The pros include high-quality healthcare, good social benefits, excellent public transport, free and affordable education options, short working hours, a high standard of living, good salaries and beautiful nature all around.
As for the cons, these include a high cost of living, heavily taxed goods, (very) harsh winters, adjusting to cultural differences, and finding a job without knowing the language.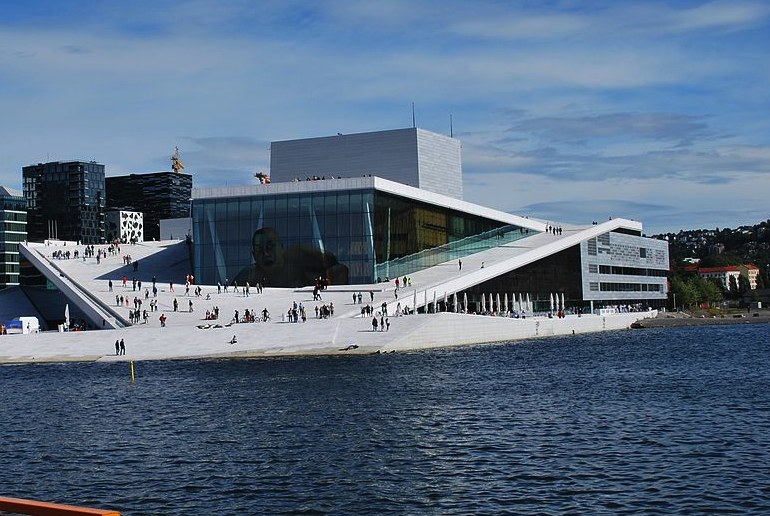 What are the entry requirements to Norway from the UK and US?
Because Norway lies within the Schengen Area, both UK and US visitors can enter the country without a visa for stays of up to 90 days.
When it comes to stays that are longer than 90 days, the requirements depend on your citizenship, financial status, length of stay, professional qualifications, family circumstances, reasons for moving, and more.
Since Brexit, British citizens wishing to work in Norway need to apply for a residency permit. The same rules apply to Brits providing services on a temporary basis.
US citizens wishing to work in Norway must usually first receive a job offer and then submit a residence permit application in order to stay in Norway long-term.
Is it easy to get a job in Norway?
Generally speaking, newcomers to Norway have a difficult time getting a job, especially those with little or no knowledge of Norwegian. Because English is so widely spoken in Norway, being fluent in English is not a huge advantage like it is in other non-native English speaking countries.
This means that newcomers will have a tough time competing with natives for entry-level positions. That said, there are diverse employment opportunities for foreigners with higher education and specific skills, such as engineers and IT developers.
What are the most common jobs in Norway?
The most common jobs in Norway are store employees, teachers, nurses, cleaning staff, healthcare workers, child and youth workers, secretaries, technical and commercial sales representatives, and carpenters.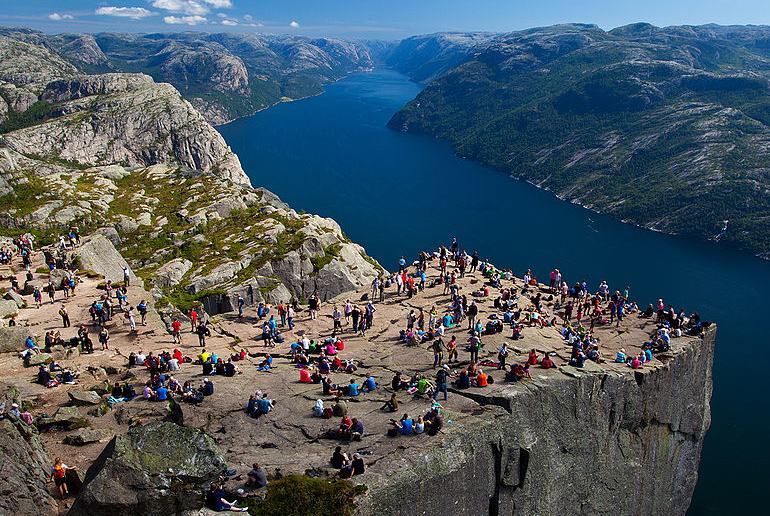 Public sector employment also accounts for a good portion of the Norwegian workforce, particularly in the fields of health and education. In addition, major industries such as fishing, energy, mining, timber, shipping, oil and gas, engineering and tourism create demand for workers too.
The most usual jobs for non-Norwegians in Norway include building and construction, teaching English, engineering and IT, manufacturing, hospitality and tourism, as well as healthcare and nursing.
What is the average salary in Norway?
In 2019, the average salary across all of Norway was 47,300 NOK (£4022; US $5270) per month. Of the 300 occupations surveyed, livestock farm workers were the lowest paid earning 26,230 NOK (£2231; US $2920), while oil/gas extraction managers came out as the highest paid at 112,040 NOK (£9530; US $12,470) per month.
See also:
The cost of living in Norway
Getting a Norwegian sim card
Travel insurance for a trip to Norway
Like what you've been reading? Get our best tips by email!