Sweden is a great country to drive in, with some of the safest roads in the world. The whole experience is improved immeasurably by the endless views of forests and lakes and a relaxed driving culture that makes it relatively stress-free for outsiders to learn the ropes. But renting a car in Sweden, even just for a few days, could make a big dent in your budget.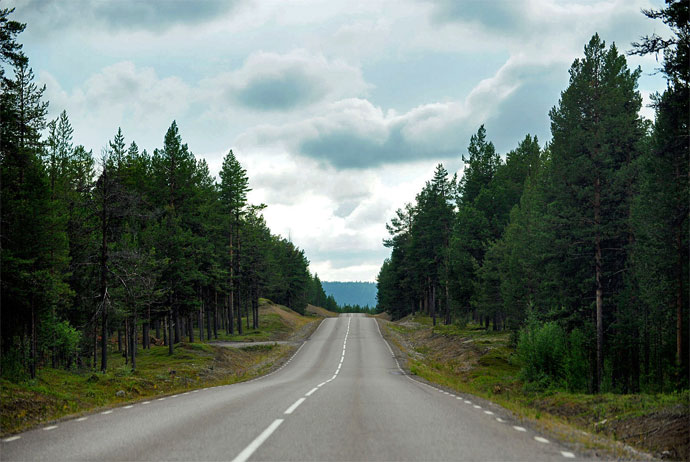 Where to rent a car in Sweden
International hire companies like Avis, Europcar and Sixt have a presence at every major airport and near centre of most big Swedish cities. These companies are convenient because they have agents all over the world, but sometimes renting directly from a local company works out cheaper.
Statoil, for example (website in Swedish only), rents out cars by the day from petrol stations across the country, while the Scandinavian arm of Rent-a-Wreck, which specialises in cheap used hire cars, has more than 20 branches across Sweden. Often, local firms charge for each kilometre driven; check the rules before setting off.
Find a rental car in Sweden
To book a rental car before your trip starts and to pick it up when you arrive in Sweden, use the form below. It'll search hundreds of local providers for you to find you the best deal.
What license do you need?
If you hold a valid driving license from one of the European Economic Area (EEA) countries then the rules say you can use it to drive in Sweden. Licenses issued elsewhere are also valid but if your document does not have a picture of you on it you will need to carry a separate photo ID.
Note that you cannot drive legally in Sweden until you are 18 years old, even if you can drive below that age in your home country. Swedes drive on the right-hand side of the road, and you should too.
Tips for driving in Sweden
When you're driving in Sweden, it's easy to underestimate the distances involved. Stockholm to Gothenburg might look like a tiny hop on the map, but it's almost 500km by road and could easily take five hours to drive.
Remember: it's a big country with changeable and often icy weather so it pays to have a warm jacket with you in the winter, along with the phone number of the rental company in case you break down and need help. Assistancekåren offers nationwide recovery.
Driving in the winter throws up a couple of other challenges. The snow often comes down quicker than the snowploughs can get rid of it, so you might find yourself driving for long periods of time on heavily packed snow.
Winter tyres are not just useful in the colder months, but a legal requirement – something you'll need to consider if you're driving to Sweden from somewhere else in Europe. Remember that you must have your headlights switched on when driving, regardless of how bright it is outside or the time of year.
Read our guide to driving in Sweden for more tips.
TOURS AND ACTIVITIES IN SWEDENMORE TOURS