You may not think of Scandinavia as first choice for a beach holiday, but the Nordic countries have some of the world's most pristine beautiful white sand beaches.
OK, so you're not guaranteed long hours of warm sunshine and the water temperature will never get to Caribbean heights, but if you like beach-combing along shell-filled unspoilt beaches, fringed by woodlands and backed by mountain scenery, there are plenty of Scandinavian beaches to chose from.
Where to find the best Nordic beaches
Norway, for example, has the world's second longest coastline (after Canada, if you're wondering!) at more than 100,000 km. And whilst much of this coast consists of rugged fjordland, there are also plenty of wild sandy stretches of beach. 
Sweden's coastline is much shorter, but it boasts the most islands of any country in the world – some 220,000 – including the popular Stockholm and Gothenburg archipelagos, and many of these are fringed with sheltered sandy beaches and coves. This guide highlights some of the best!
Finland is also home to an astonishing number of islands (almost 180,000), but it's the country's lake beaches that have the real appeal. Many Finns have a lake cottage, where they spend the weekends and holidays bathing in the calm water, which can be surprisingly warm in summer.
Almost completely surrounded by water, with the North Sea to the west and the Baltic Sea to the east, Denmark too has plenty of wild windswept beaches.
So, the Scandinavian coast is certainly not short of sandy spots to picnic and bathe, and Nordic beaches are particularly good for those who like to get away from it all, with a back-to-nature vibe. But how do you know which beach to chose? Check out our guide to some of the best beaches in Scandinavia.
The Lofoten Islands, Norway
There are so many beautiful beaches on Norway's Lofoten islands that we're hard-pressed to pick just one. Stretching along Norway's northwestern coast, this string of islands has a series of fine white sand beaches, lapped by azure blue waters.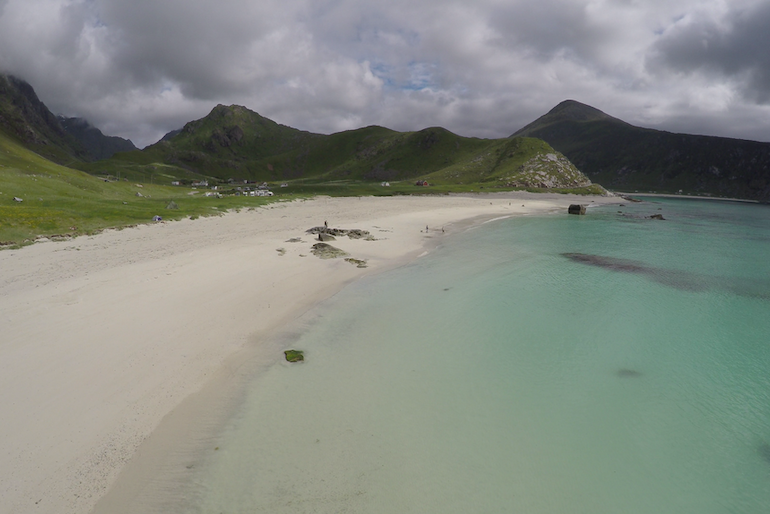 They are so beautiful, that on a sunny day you could almost believe you were in the Caribbean or the Greek islands – if it wasn't for the water temperature, of course!
Hauklandstranda is widely considered to be the Lofoten's most picturesque beach, but we think the isolated Bunesstranda and the dramatic Kvalvika beach, which can only be reached on foot, are pretty close contenders.
If you fancy exploiting some of the Lofoten's beaches, a great place to base yourself is Sakrisøy Rorbuer, a collection of characterful fishing cabins that have been converted into a comfortable B&B.
Sommarøy beaches, Norway
If watersports are your thing, head for the tiny fishing island of Sommarøy near Tromsø. It's fringed with sheltered, white sand coves and offshore islets, which are perfect for exploring by kayak or paddle-board.
The Sommarøy Arctic Hotel Tromsø is located right on the waterfront and can arrange kayaking, fishing trips and sea safaris.
Hoddevik beach, Norway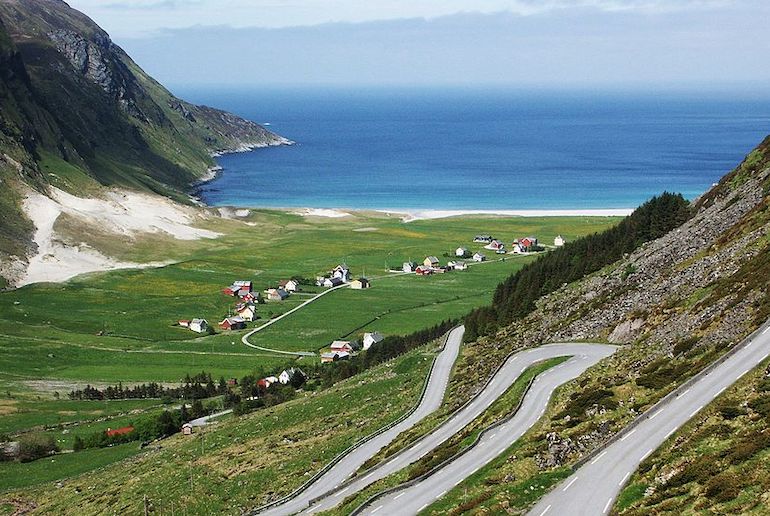 Norway may not immediately leap to mind as one of the world's best surf destinations, but it's becoming increasingly popular with surfers on the look-out for somewhere new.
In the heart of Norway's fjord land, Hoddevik is one of the country's best surf beaches, with a 1km-long stretch of white sand sheltered by high cliffs either side. Stad Surfing on the beach has a guest house and campsite and can sort out surf lessons and board hire.

This guide has more suggestions for great beaches in Norway.
Rømø beach, Denmark
Danish beaches tend to be of the wild, wide variety and Rømø Beach is no exception. The largest beach in Scandinavia, it stretches for 12km and is up to 3km wide in parts.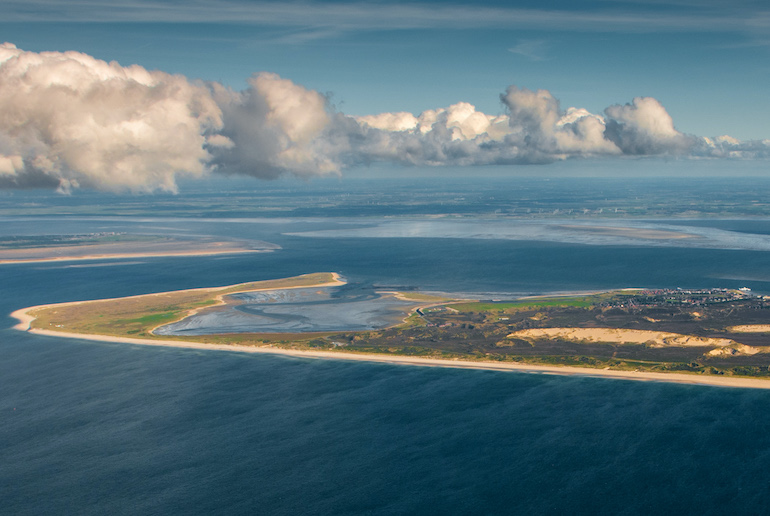 Running along the entire west coast of the island of Rømø, this huge stretch of golden sand backed by dunes hosts horse races, sand-yacht races and even classic car sand racing.
The island is protected within the Wadden Sea National Park, and there's plenty of room to get a stretch of sand to yourself – you may even share it with the odd basking seal.
Blokhus beach, Denmark
Wide, sandy and backed by dunes, Blokhus beach sits almost at the top of Denmark on the Jutland peninsula. Popular with windsurfers and kitesurfer, this west-facing beach is a great sunset spot.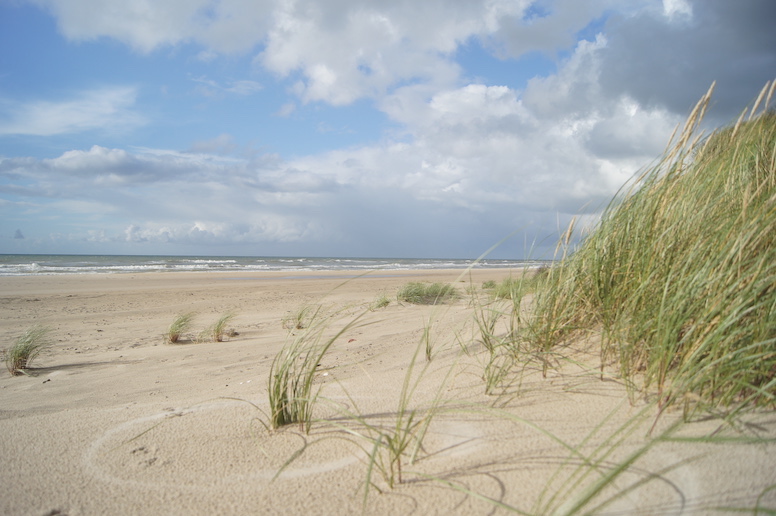 Gotland, Sweden
The charming holiday island of Gotland is home to some of Sweden's most appealing beaches. The long stretch of golden sand backed by pine forest that runs along the island's east coast from Sjaustrehammaren to Ljugarn is particularly picturesque.
Tofta beach on the west coast of the island is a long, sheltered beach backed by dunes with warm shallow waters that make it great for children and watersports, such as paddle-boarding. Surflogiet has comfortable glamping tents to rent right on the beach.
This guide has more great ideas for a trip to Gotland.
Sandhammaren, Sweden
Sweden's southern region of Skane is known for its long sandy beaches, and Sandhammaren, at the most south-easterly tip of the coast is one of the best. Backed by dunes, its powdery white sands are protected within the Hagestad Nature Reserve, which is home to ancient oaks, elk, badgers and deer.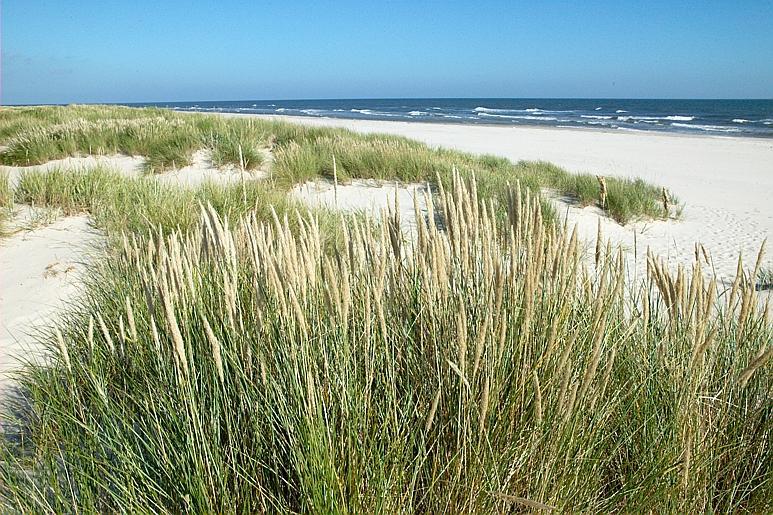 Yyteri beach, Finland
Finland's longest beach boasts 6km of golden sand backed by dunes and woodland. Accessed by boardwalks over the dunes, it has a wild, unspoilt atmosphere and there's plenty of space for you to bag a patch of beach for yourself.
Although the water is cold here, the beach faces west so it makes a great spot for watching the sun set over the Gulf of Bothnia. The upmarket Yyteri Spa Hotel sits right on the beach surrounded by forest.
Kellinniemi beach, Finland
Some of Finland's best swimming spots are lake beaches, where the water is warmer and more sheltered than the sea. Kellinniemi beach on the southern shores of Lake Livojärvi in Finnish Lapland is one of nicest.
It's a great out-of-the-way spot, where you can swim in the clean waters of the lake, then warm up round a camp fire on the sand.
Nauthólsvík beach, Iceland
Yes, we know that Iceland is not really a beach destination, and to be honest you'd have to be pretty hardcore to swim in the sea here at any time of the year. But there is one beach where it's perfectly possible to have a dip, with the water temperature averaging around 15°–19°C in summer.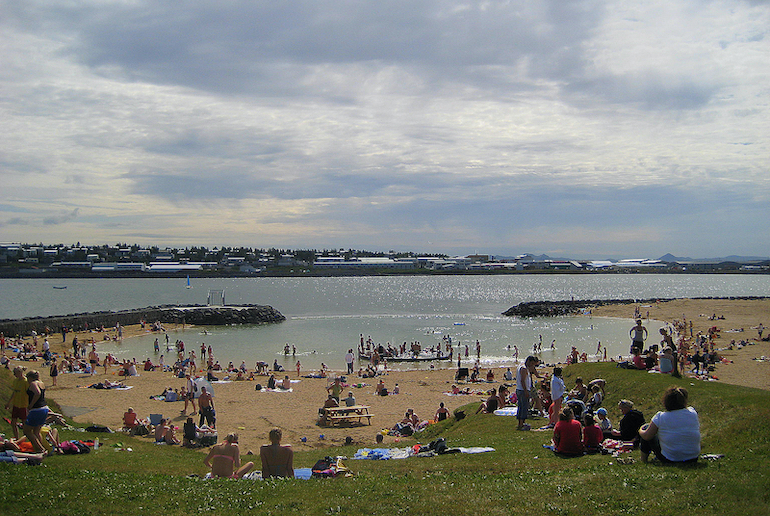 In the suburbs of Reykjavik, Nauthólsvík Geothermal Beach is a man-made lagoon with a sandy beach, where hot geothermal waters mix with the sea waters to make a pleasant bathing temperature. There are outdoor hots tubs and steam rooms at the beach too.
See also:
The best beaches near Copenhagen
The best beaches in Norway
The best lakes in Sweden
Sweden's best islands
Like what you've been reading? Get our best tips by email!