Norway may not be the first place that leaps to mind for a beach holiday, but on a sunny summer's day Norwegians love nothing better than a trip to the seaside.
There are dozens of beaches scattered along Norway's western coastline, from Rogaland in the south to Nordland in the north, plus many more within easy reach of the country's urban areas. Whether you want to swim in the ocean on a warm summer evening, surf in the open seas all year round, or photograph the rich marine life in and around the Norwegian Sea, there's a beach for you.
During the summer months, the midnight sun lights up the clear coastal waters all night long and water temperatures can rise above 20°C, making Norway a top beach destination at this time of year. So here's our pick of the best beaches in Norway, including details on how to get there and where to stay.
Mjelle beach
A 25-minute drive from Bodø and an easy 15-minute shoreline hike from the car park, Mjelle beach is a relatively secluded gem in Nordland county. There are no facilities and few crowds, just beautiful mountain scenery and unspoiled nature.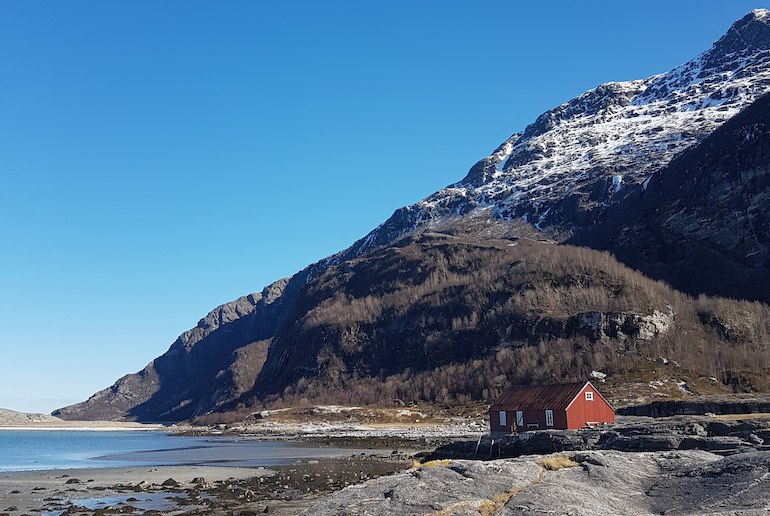 The sand is an unusual reddish colour due to the presence of gemstone particles, and there are plenty of seashells to collect. As for the water, it's clean but cold, so Mjelle beach is more for dipping your toes in than for swimming.
How to get there
Follow Fv834 towards Festvåg, then turn left at the sign to Mulstrand and continue to the car park at the end of the road. From here, follow the marked trail to Mjelle beach.
Where to stay
The Scandic Havet Hotel is right on the waterfront in the centre of Bodø, with modern rooms and wonderful views over the harbour. If you're stopping overnight, consider a boat tour that will take you along the Saltstraumen, a small strait near Bodø with one of the strongest tidal currents in the world.
Godalen beach
As part of the Gandsfjorden hiking area, Godalen beach is surrounded by tranquil nature and an extensive network of trails. Since it's only a 5-minute drive from the city of Stavanger, this beach is a favourite among locals, yet there's plenty of space and it never feels too crowded.
Godalen beach is a perfect spot for families, with a safe bathing area for children. There are barbecue facilities available, plus snack and drink kiosks which open on warm days.
How to get there
Take the bus from the centre of Stavanger to Godalen, or drive along Rv44 and turn left onto Paradisveien. Note that parking near Godalen beach is limited.
Where to stay
The good-value Stavanger Bed & Breakfast is a 5-minute walk from the bus station and has free parking. There's plenty to do if you stay in Stavanger, including a guided sunrise hike to nearby Pulpit Rock.
Unstad beach
Situated in the Lofoten archipelago, Unstad beach is a surfer's paradise that is perfect for beginners in the summer, while experienced professionals can find some challenging waves in the autumn and winter. From mid-April to August, the wind is calm and the waves gentle, but as the winter weather approaches, conditions become less predictable.
Sandy in the middle and rocky at each side, Unstad beach has boulders jutting up from the water and majestic mountains surrounding the sea.
How to get there
Turn off from E10 at Steinfjordveien, then continue on Saupstadveien to Unstadveien. Alternatively, take a photography tour of the Lofoten Islands (summer only) that visits Eggum, Haulkand and Unstad.
Where to stay
Within walking distance of the beach, Unstad Arctic Surf has cosy rustic cabins, apartments and houses to rent with both private and shared facilities – even the sauna has a view of the sea!
Rauøra beach
A beautiful sandy lake beach, Rauøra beach lies in Trøndelag county, in the mountainous region of Oppdal, on a relatively remote lake named Gjevilvatnet.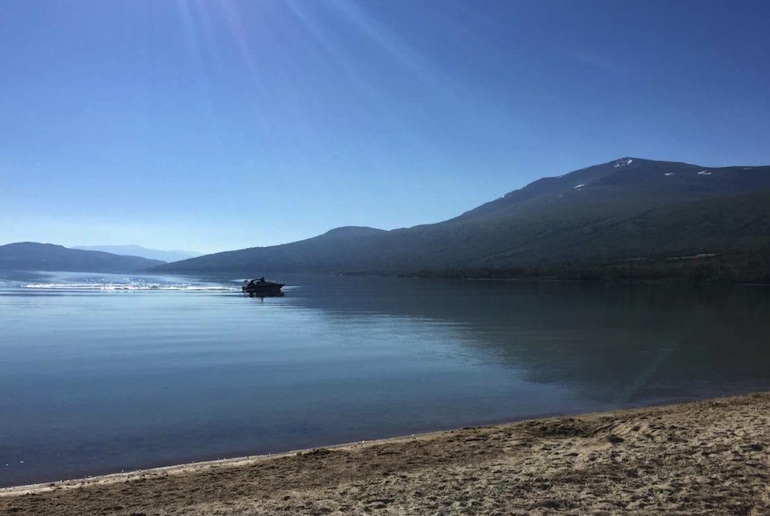 Since the lake nestles in the mountains, the water remains cold all year round, but hardy wild swimmers won't be able to resist taking a dip on sunny days. There are no facilities on the beach, though boating and playing volleyball are popular here – provided you bring your own equipment.
How to get there
From the centre of Oppdal, drive on Sunndalsvegen towards Gjevilvassdalen, then turn right onto Fv512. Once you pass Gjevillvasshytta, take the next left to the Rauøra beach car park.
Where to stay
In the centre of Oppdal, Vekve Hyttetun has simple grass-roofed cabins, private parking and mountain views.
Kalvøya beach
The family-friendly island of Kalvøya in the inner Oslofjord is dotted with sandy beaches and open fields, great for swimming and playing sports. It has both barbecue and washroom facilities, as well as kayak and rowing boat hire.
In addition, there are many footpaths for hiking and cliffs to jump from, plus a naturist beach on the eastern side of the island. Despite being so close to the city, Kalvøya beach is less popular than the Oslo beaches, so makes a good spot to escape the crowds.
How to get there
Kalvøya is just a 15-minute walk from Sandvika, on the mainland, which is served by regular buses and trains from the city. Alternatively, parking is available on Kadettangen, just before the bridge to Kalvøya.
Where to stay
The modern Thon Hotel Oslofjord is a 20-minute walk from Kalvøya and a 20-minute train ride from Oslo city centre.
Orre Beach
As one of Norway's 17 Blue Flag beaches (an honour given to clean, sustainably managed waters), Orre beach is a top swimming destination in Rogaland county, with clean sand and good water quality. There are toilet and barbecue facilities, food and drink kiosks, as well as parking for cars and bikes.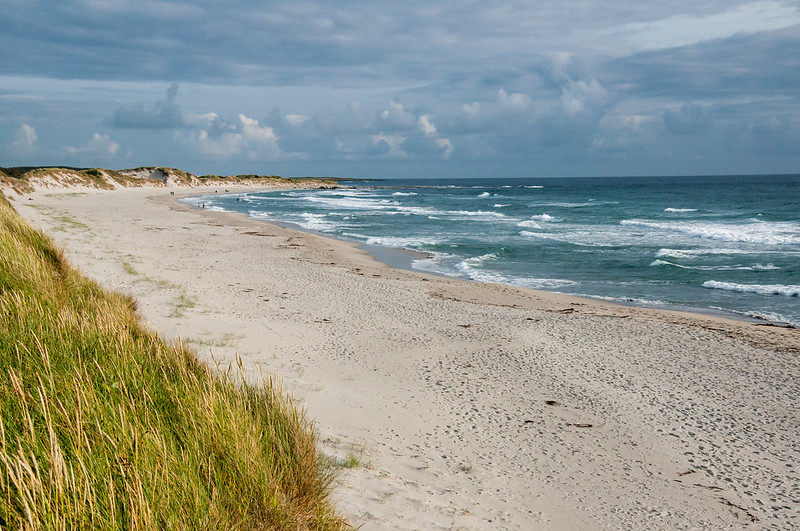 Norway's longest sandy beach, it stretches for five kilometres in length, with plenty of private nooks between the grassy sand dunes to settle down in.
How to get there
From Stavanger, drive south to the village of Orre and continue on Nordsjøvegen to the car park at Friluftshuset Orre.
Where to stay
A 15-minute drive from Orre beach, Hotel Jæren is within walking distance of shops and restaurants in the town of Bryne.
See also:
The 12 best fjords in Norway
Six of the best long-distance hikes in Norway
Norway's scenic routes