You've probably heard of Stockholm syndrome – and if not, check out our comprehensive post on the subject! But have you ever heard of Helsinki syndrome?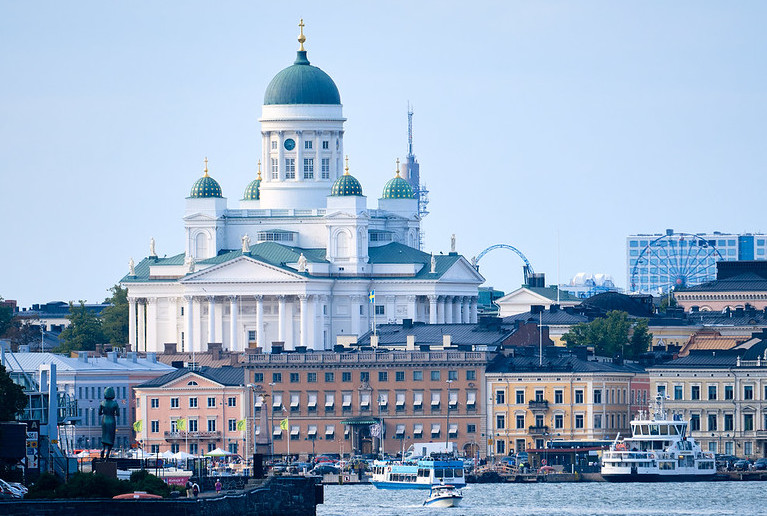 And if you have, do you know how it differs from Stockholm syndrome and where the term came from?
Read on to find out what it is and why it's called Helsinki syndrome.
What is the difference between Helsinki syndrome and Stockholm syndrome?
To find out all about Helsinki syndrome, first of all we need to look at what Stockholm syndrome is.
Stockholm syndrome is when captives in a hostage situation begin to develop feelings of sympathy for their captors.
It's a psychological response to a stressful situation whereby the hostages begin to identify with their captors and their aims.
Stockholm syndrome has been a recognised syndrome since the 1970s, when a bank raid in Sweden's capital Stockholm went wrong.
Four of the bank's employees were held hostage in the bank's vaults for six days, and when the police managed to free them they were surprised at how much sympathy the hostages felt with their captors.
Ever since, the term has been used to identify a recognised coping measure whereby abused people feel sympathy with, and sometimes even defend, their abusers to help them deal with their situation.
For the full low-down on Stockholm syndrome, what is means and how common it is, read our post called 'What is Stockholm syndrome'?
Is the Helsinki Card worth buying?
Read this guide to see how much you could save during your trip!
Is Helsinki syndrome the same as Stockholm syndrome?
The short answer is: yes, it is. Helsinki syndrome is named after the capital of Finland, of course, rather than the capital of Sweden, but essentially they are the same thing.
So why is it called Helsinki syndrome?
To get to the bottom of where the term Helsinki syndrome came from, we need to look – perhaps surprisingly – at the film Die Hard.
The first known example of the term Helsinki syndrome being used in popular culture is in the film Die Hard when an expert in terrorism and hostage situations, Dr Hasseldorf, is being interviewed on TV about an on-going siege.
He says that the hostages are likely to be going through "Helsinki syndrome".
News anchor, Harvey Johnson, says "As in Helsinki, Sweden", to which Dr Hasseldorf replies "Finland". Check out the full clip below.
Why do they say Helsinki syndrome in Die Hard?
There are several theories about why they say Helsinki syndrome in Die Hard instead of Stockholm syndrome. The first is that it was a simple mistake.
The fact that the producer in the clip is seen rolling his eyes in exasperation could refer to Harvey Johnson's mistake in saying that Helsinki was in Sweden rather than Finland.
Alternatively, it could refer to Dr Hasseldorf confusing the name of the syndrome, in which case the producers of Die Hard were clearly aware that the wrong term was being used, and were poking fun at the US media and so-called experts!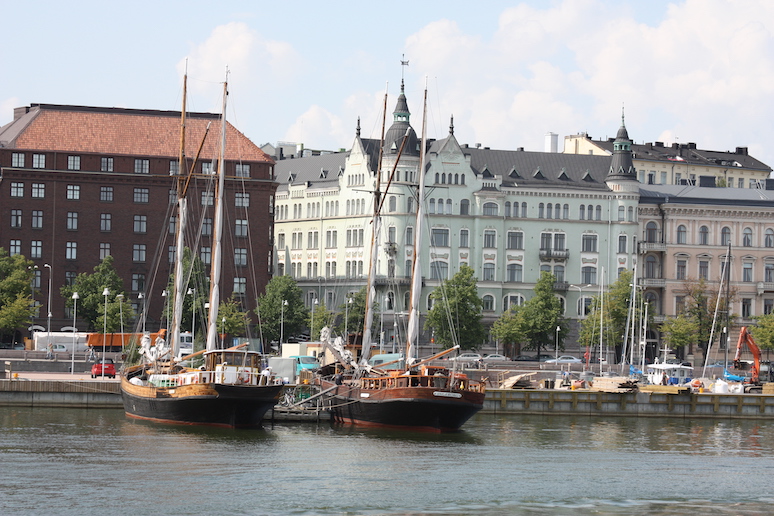 It's also possible that it comes from a previous reference in left-wing magazine The Nation, whereby captives begin to question the gung-ho attitude of the US in a war or hostage situation.
Given how many rewrites, edits and viewings the film would have had before its release, it's unlikely to be a mistake and is more likely to be a tongue-in-cheek parody of the US media or foreign policy.
Helsinki syndrome vs Stockholm syndrome – which is correct?
Clearly Stockholm syndrome is the original and correct term.
However since its outing in Die Hard, Helsinki syndrome has come into common usage.
Even popular petrol-head TV series Top Gear used Helsinki syndrome in one of its programmes in 2011, when TV presenter Richard Hammond described it as "when people are being kidnapped, when they're released, [they] miss their kidnappers".
Hammond is picked up on his mistake when Jeremy Clarkson asks him if he meant Stockholm syndrome instead, and Hammond replies that he did.
When asked what Helsinki syndrome is, fellow presenter James May responds, "I think it's when you're an idiot and get your syndromes mixed up."
Other possible examples of Stockholm or Helsinki syndrome include Beauty and the Beast, the popular fairy tale and Disney movie, though some argue that it's more a case of Lima syndrome (see below), since the beast begins to show feelings for Belle first.
Lima syndrome vs Helsinki syndrome
Lima syndrome is pretty much the opposite of Helsinki, or Stockholm, syndrome.
It's where the captors begin to develop feelings and sympathy for their hostages.
It was named after a siege at the Japanese embassy in Lima, when the captors began to feel a bond with the captive diplomats, even expressing a wish to travel to Japan for school once the siege was over.
Is Helsinki syndrome real?
As a psychological and medical condition, Helsinki syndrome is definitely not real. It's just a mistaken version of the term Stockholm syndrome.
However, if you check the Helsinki syndrome definition in the Urban Dictionary, then you will find that it has a different meaning.
In popular usage Helsinki syndrome has come to mean a mental condition whereby someone is unable to distinguish between the countries of Sweden and Finland, usually when trying to convey the meaning of Stockholm syndrome to others (see Richard Hammond, above).
This condition has come to be used in a wider context to describe someone who has a general lack of geographic knowledge and awareness.
And if you think you're in danger of suffering from a spot of Helsinki syndrome (the Urban Dictionary variety), then you need to get reading some of our Routes North posts about Stockholm and Helsinki! You'll never get the two cities confused again!
See also:
110 cheap and free things to do in Stockholm
Stockholm Archipelago: six of the best islands to visit
33 cheap and free things to do in Helsinki